Romantic Getaways are a great way to reconnect as a couple. Find out why the Quad Cities is the perfect destination for a fun and romantic couples getaway. This post is made possible through a sponsored partnership between Thirtysomethingsupermom.com and visitquadcities.com
This past weekend my husband and I enjoyed a romantic getaway away from home and all of our responsibilities. We headed to the Quad Cities to spend some quality time together, checking out the area, eating some good food, and taking lots of pictures.
We even found our new favorite Mexican restaurant on this trip, if you follow my blog you will know that this was no easy task since we have been known to drive 4 hours just to get a burrito in the past. As far as Romantic Getaways go, the Quad Cities delivered and we made lots of fun memories that I am excited to share with you.
I love a good road trip and since moving to Iowa about 6 years ago, our road trips have become more frequent. It has been a lot of fun seeing the area and the best part is that there is still so much more to see. This is especially true in the Quad Cities, we could plan several completely different romantic getaways and not do the same thing twice.
There truly is something for every couple to enjoy and plenty of things to see while visiting the area, here are just some of our favorites.
Where to Stay for Romantic Getaways in the Quad Cities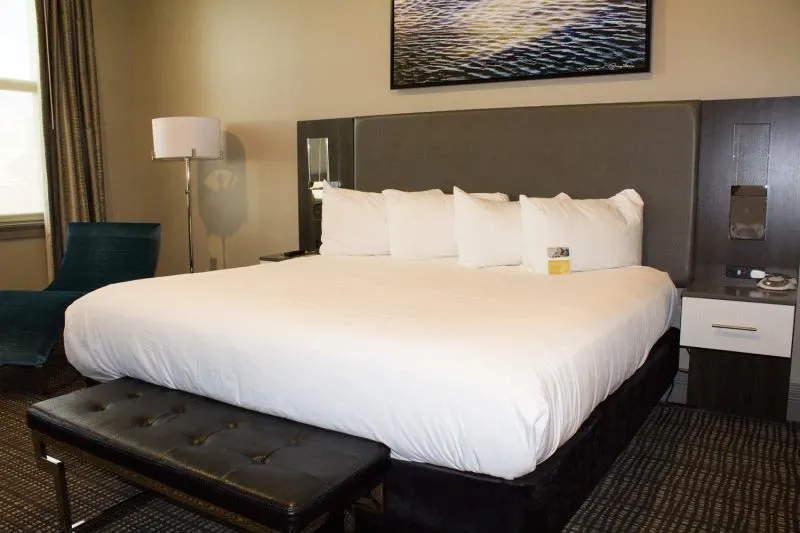 The Current Iowa is located at 215 N. Main Street Davenport, Iowa right in the heart of the Quad Cities. The Current is a perfect blend of history and art, boasting beautifully decorated spacious rooms with a comfortable and cozy feel.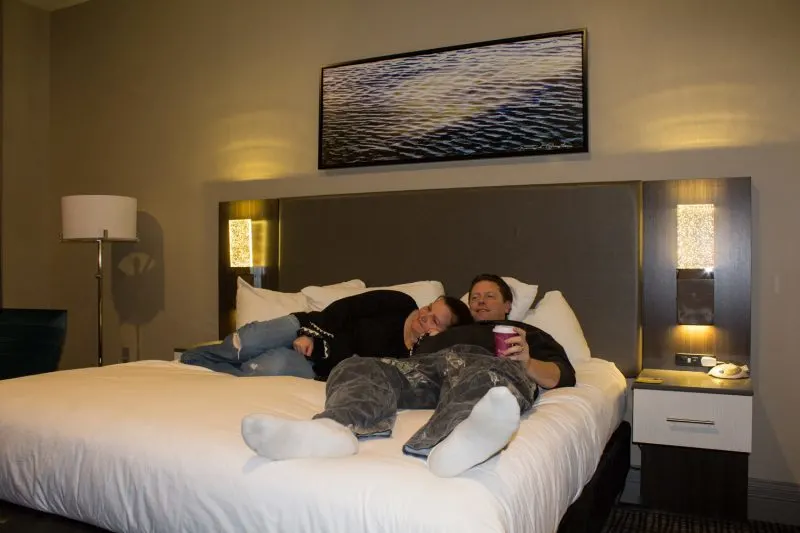 I don't know about you but our Romantic Getaways would not be complete without a little relaxing snuggle time watching a fun movie.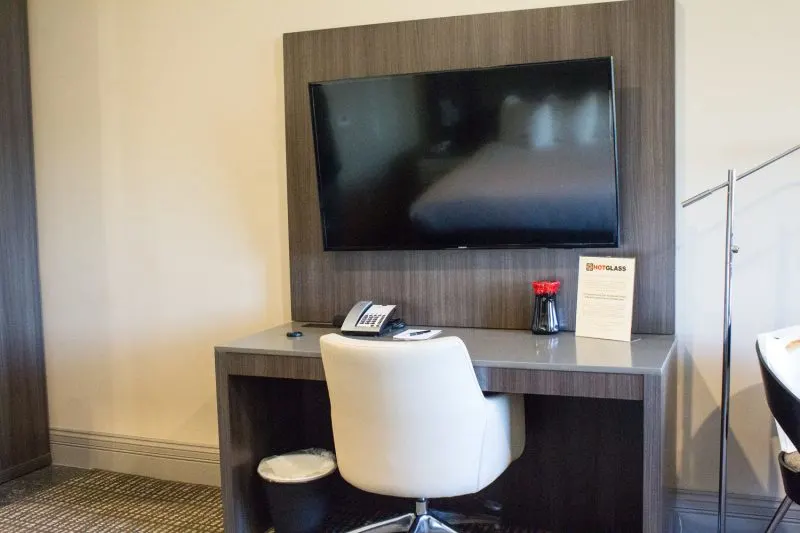 It's nice to unwind after the drive into town, it's also nice to play with all of the fun gadgets that we came across in the hotel.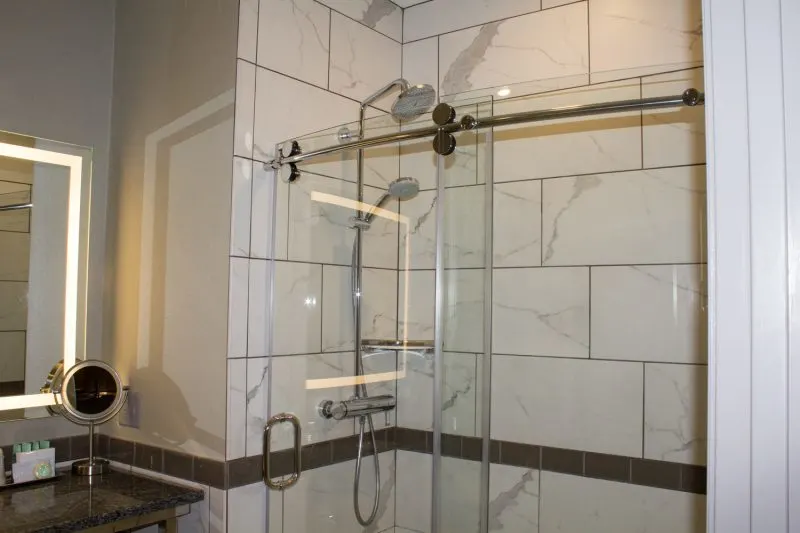 It wasn't long before I was checking out the In Mirror TV in the bathroom, all of those words just don't seem to go together but I swear that is not a typo, the television is in the bathroom mirror.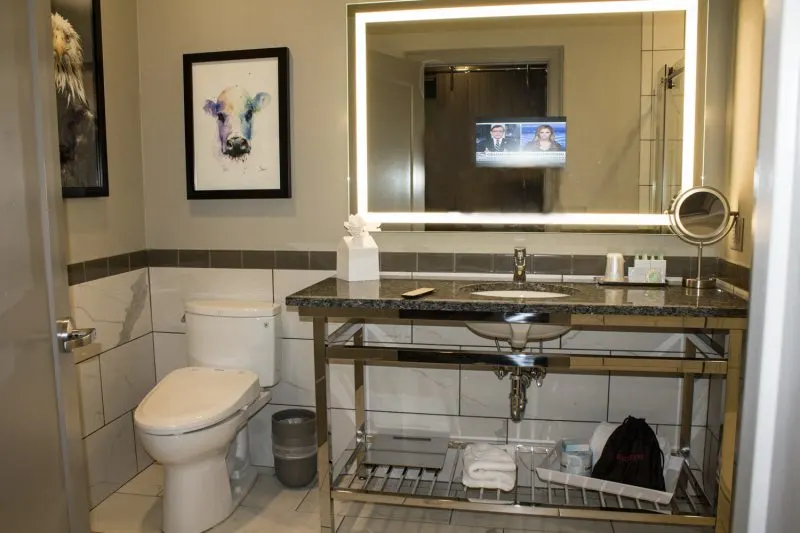 I used to love my bathroom, I thought it was so fancy but I must say this bathroom puts it to shame. The toilet and the mirror have remotes, you just can't compete with that kind of wizardry.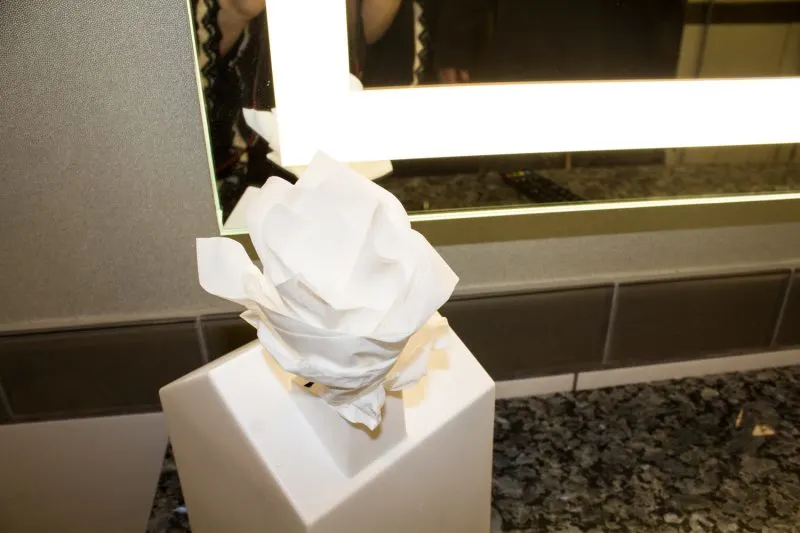 I had to blow my nose and decided to use the toilet paper instead because I didn't want to mess up the beautiful flower. That is the level of fancy you can expect when staying at the Current during your romantic getaways.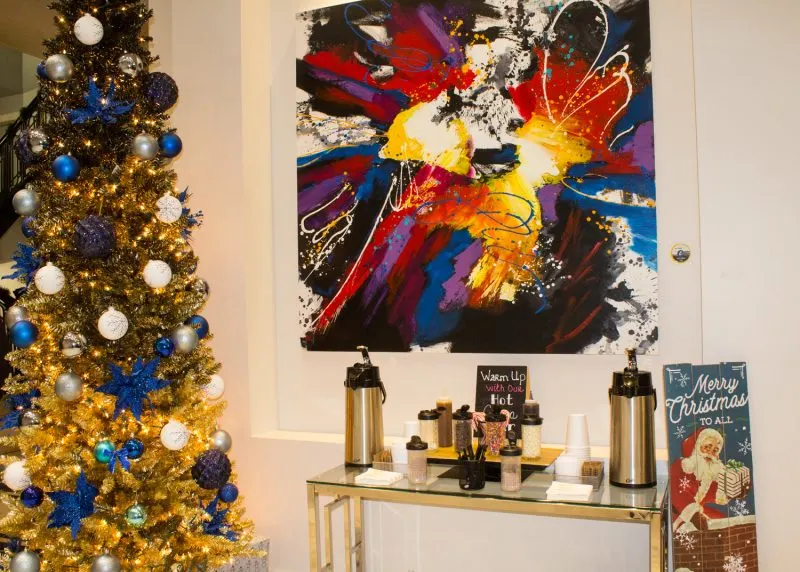 When we headed downstairs to check out the rest of the hotel, we found a hot cocoa bar, the gym, and the pool.
We also found a lot of interesting sculptures, paintings, and furnishings.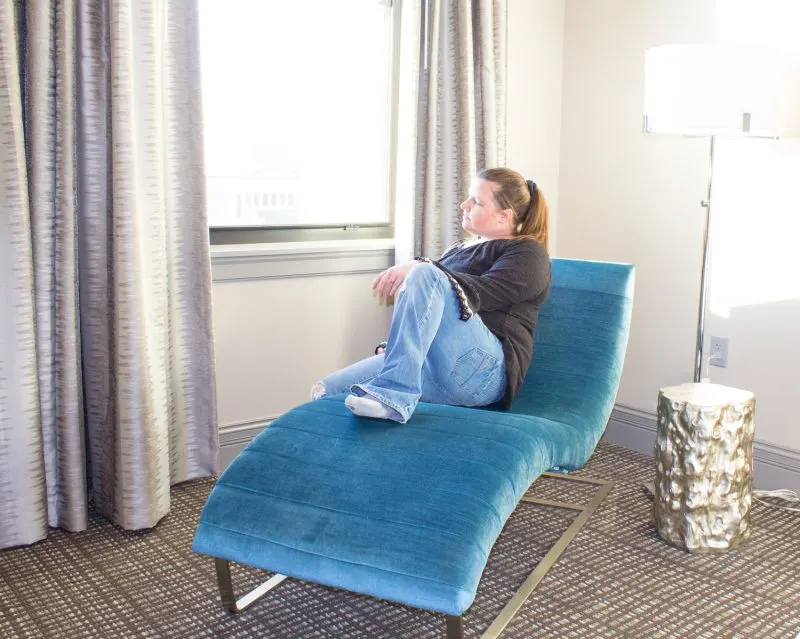 It seemed like at every corner we stumbled upon another piece of really cool art.
There are lots of opportunities for photos here, no shortage of props, although my favorites were this cow and a freaky little dog in my room with what looked like real human teeth glued into his weird little head.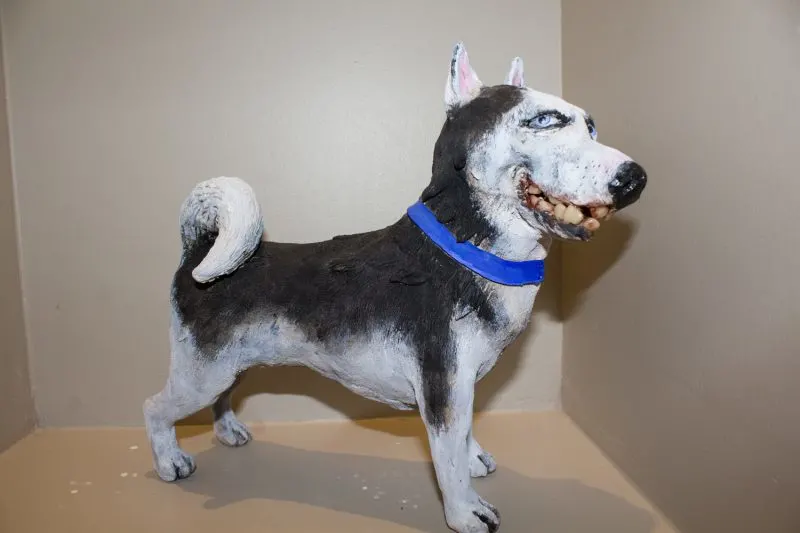 I was kinda freaked out when I first caught a peek of this fella but let me tell you, I have thought about him like 20 times since leaving. I wish he was on the price list of things you could buy from your room like the robes and these glasses we used during our stay.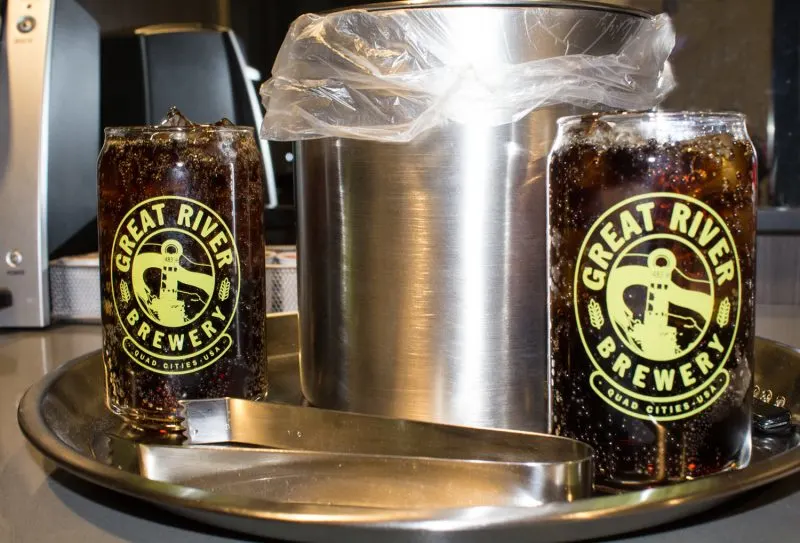 It was nice to be able to drink from actual glasses during our romantic weekend rather than those plastic cups most hotels provide. I also really like the idea of being able to purchase and bring them home, it's nice to have a souvenir from our romantic getaways.
I also enjoyed my view from the sixth floor, the skyline is as beautiful at night time as it is during the day.
My favorite sight to see during our date night out was my husband, it was a lot of fun for us to get dressed up to go out to dinner at a fancy restaurant.
Where to Eat
We headed to Bass Street Chop House for dinner located at 1601 River Dr, Moline, Illinois. We were excited to try their Delmonico since we love ribeyes and learned from our very knowledgeable waiter that they are in fact one in the same.
We also decided to upgrade to the prime cut, and the dry aged version after talking with our waiter to find out that a lot of preparation goes into them, so we decided to see what all of the fuss was about.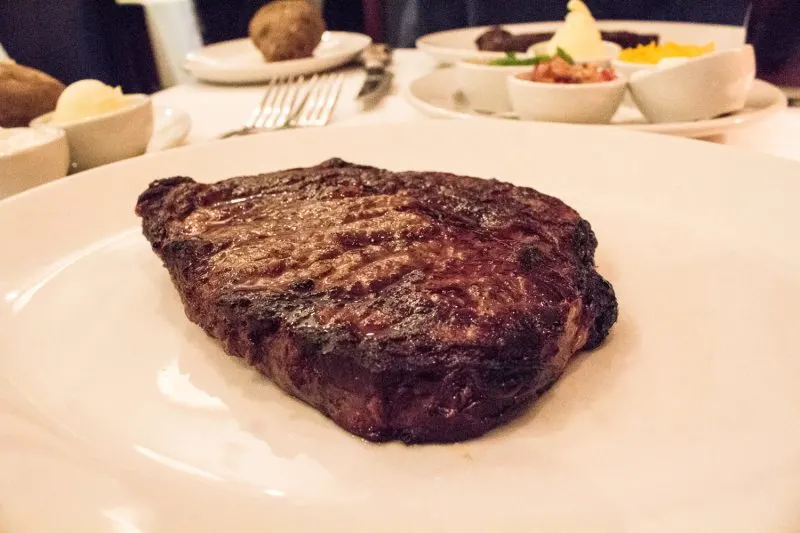 I was a little shy about taking photos in the restaurant because like I said, it is a very fancy place so the lighting is a bit off but you can still tell how unbelievably juicy that steak was.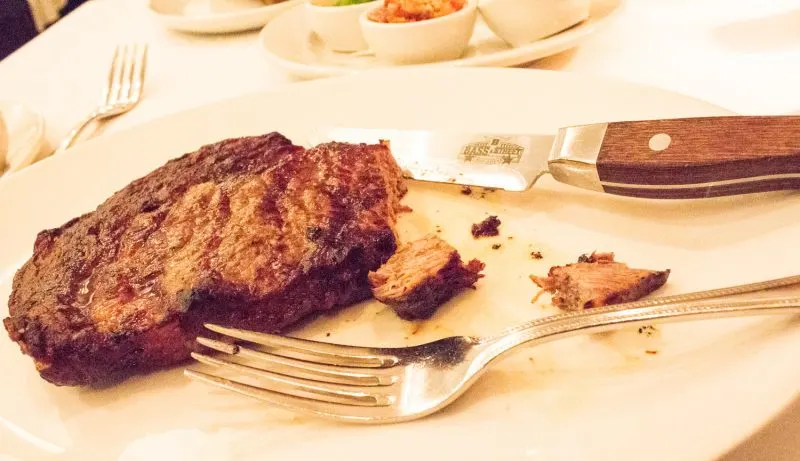 I ordered it medium well and I must say that more than any other place I have been to, they nailed it. The outside was perfectly crisp, the inside was perfectly juicy, and I enjoyed it thoroughly.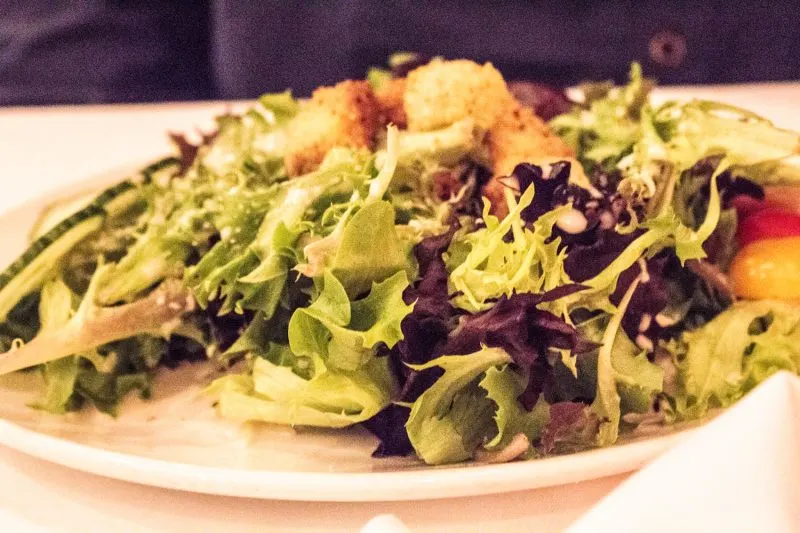 The salad was beautiful, full of a wide range of colors and textures to enjoy before the meal along with a chewy bread paired with creamy butter displayed so artfully.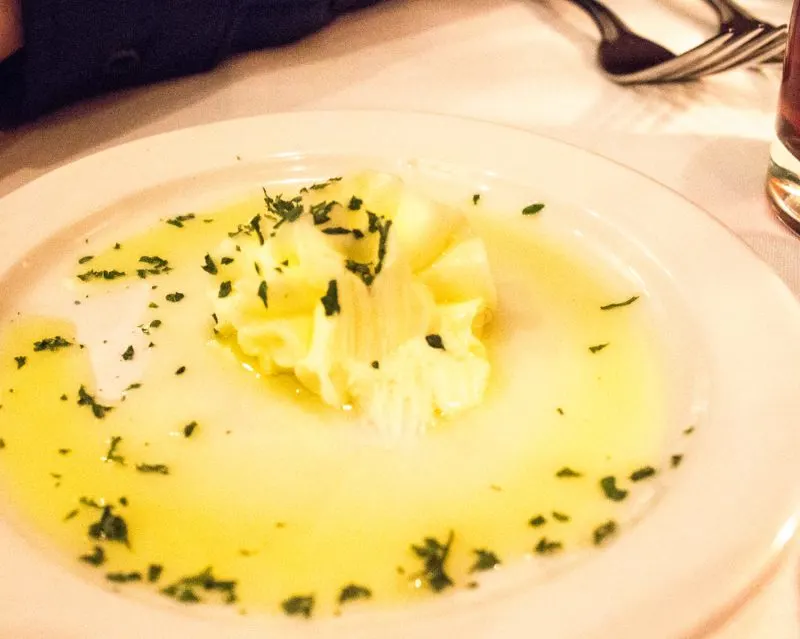 The bread was chewy and delicious, the drinks really hit the spot, and the service was exceptional.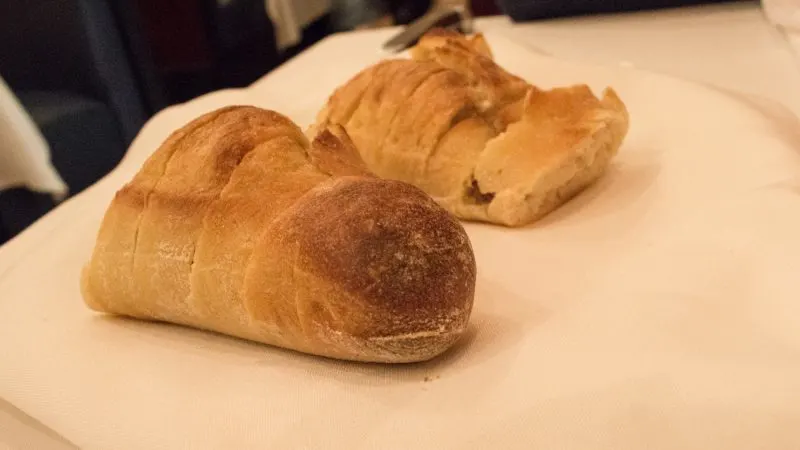 Our reservations made sure we didn't have to wait out in the cold to be seated, the coat check allowed us extra room at our table, and our waiter was very knowledgeable about the menu.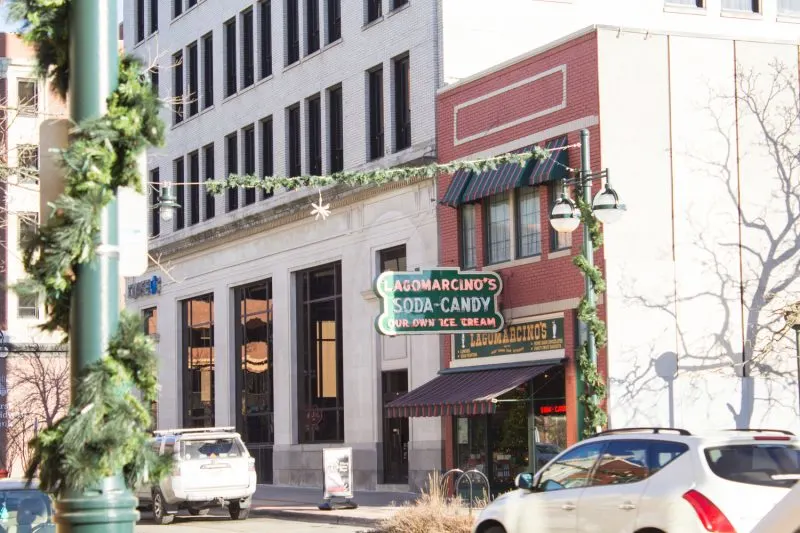 Another place nearby that we enjoyed a bite to eat earlier in the day was Lagomarcino's located at 1422 5th Ave, in Moline, Illinois.
After talking with the head waitress of 25 years, Sheila, and speaking with the owner, Beth, whose grandparents started the long-standing family business, we learned a bit about the rich history that goes way beyond the fancy ice cream sundaes.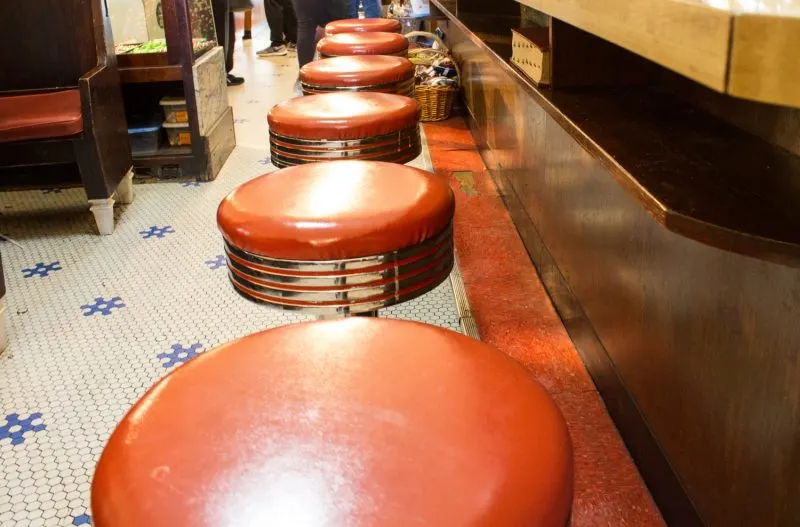 This ice cream parlor, candy store, sundae shop, soda fountain, and deli, has been serving up delicious treats for over one hundred years.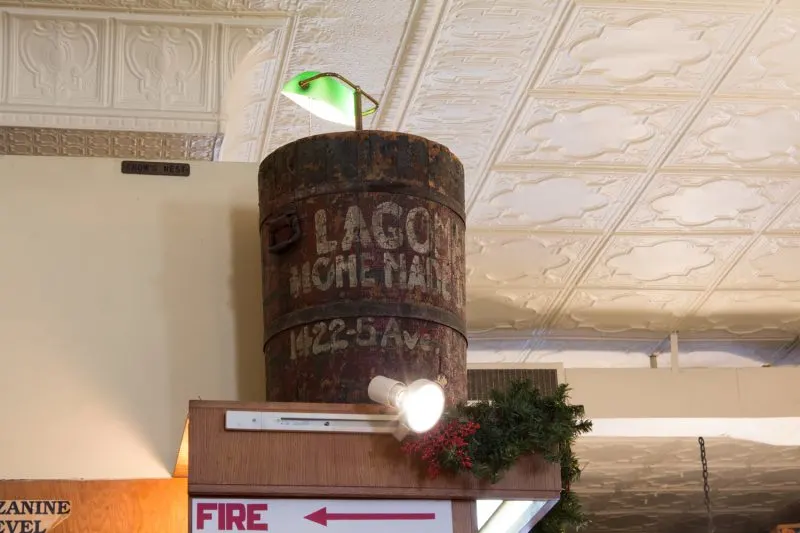 You can even see the history in some of the original decor that you can find throughout like the floor tiles that my husband admired when thinking about how much labor had to go into creating this design one piece of tile at a time.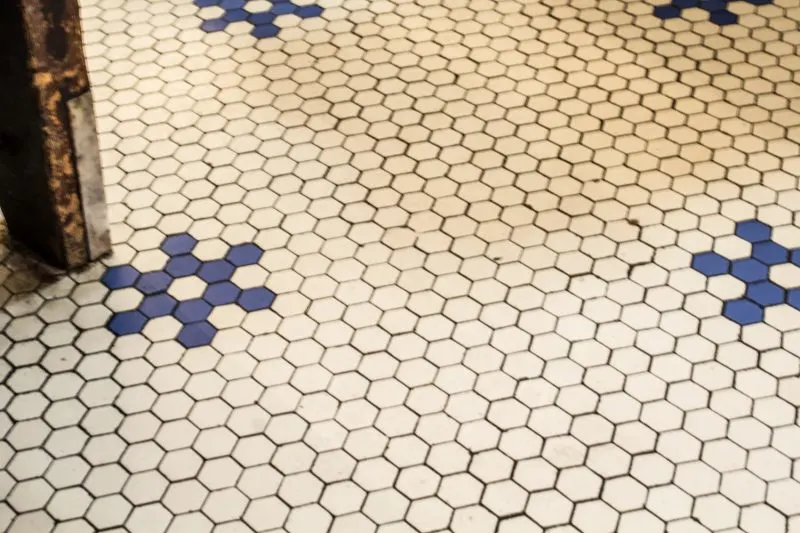 Even the new additions to the restaurant look like they have been there forever, they fit in flawlessly with the overall look and feel of this old-fashioned spot.
While I very much enjoyed looking around the place, my favorite part of the visit was enjoying the Mississippi Marvel Sundae.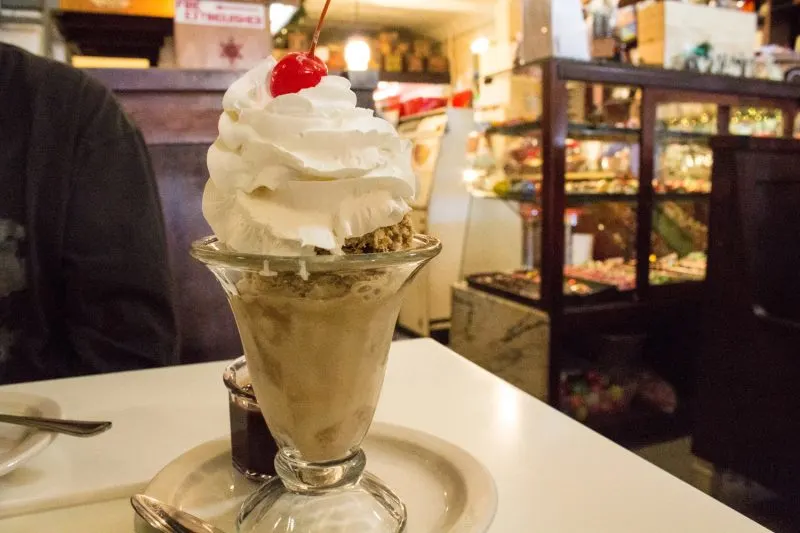 This fudge ice cream sundae comes with a river of hot fudge, topped with whipped cream and a cherry.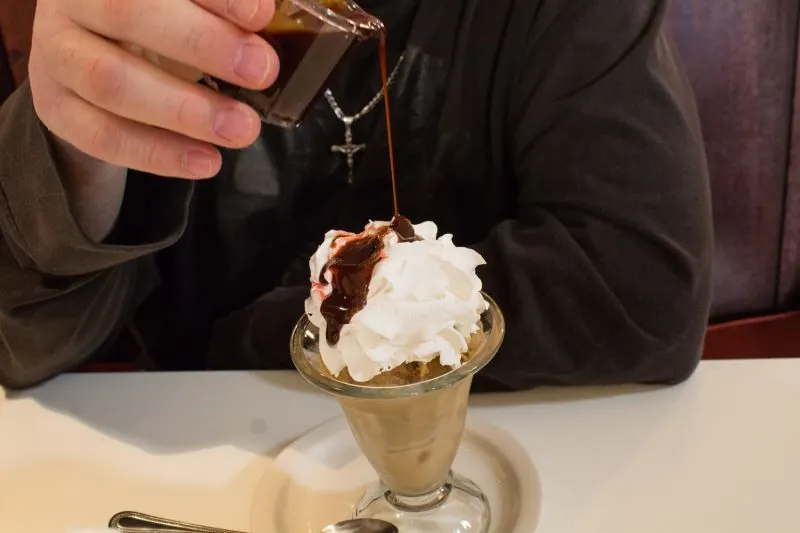 I enjoyed trying their homemade ice cream, learning about the history of the shop, and buying a bunch of chocolates to take home to my daughter, which of course is her favorite part.
It can be hard to plan a weekend for romantic giveaways because the guilt of leaving your kids is enough to keep you home but if you stop into Lagomarcino's and bring them back a treat, they will get over it fast.
Then there is LaFinca, which is easily taking the so hard to achieve spot as our favorite Mexican Restaurant. Since it is located at 916 W 2nd St, in Davenport, Iowa we can now finally say those beautiful words we have always wanted to be able to say, "Iowa has amazing Mexican food."
We filled our bellies with steak burritos, chips and salsa, and the best green sauce we have ever had. We stumbled upon this gem of a restaurant on our way to Le Claire to do some sightseeing and boy are we glad we stopped. We will be heading back real soon, it is definitely worth the hour and a half drive each way for us.
What to Do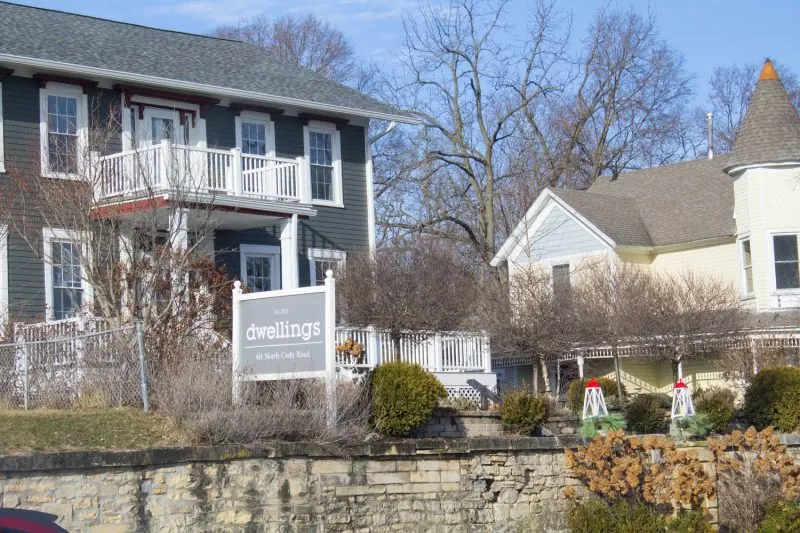 While visiting the town of Le Claire, Iowa you can't help but be happy, it just has that feeling about it.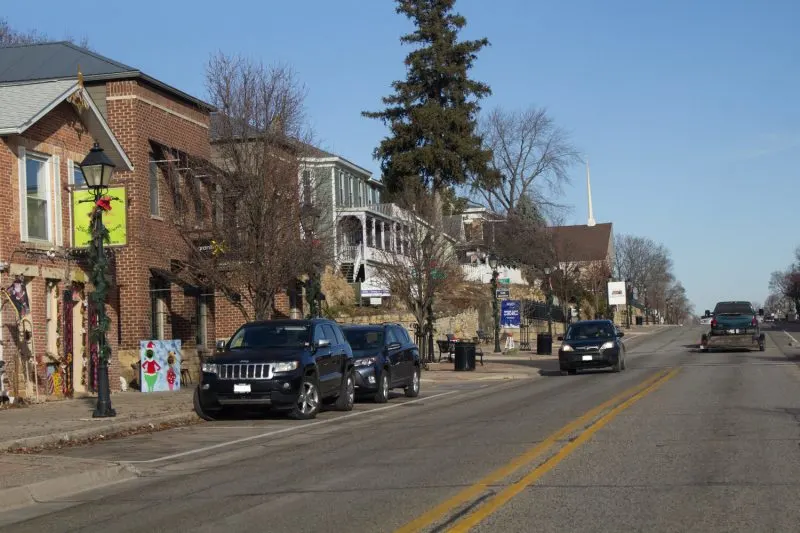 There are so many shops to stop in and things to do here like take a free tour of the Mississippi River Distilling Company which ends in the sample room, located at 303 North Cody Rd. Le Claire, Iowa.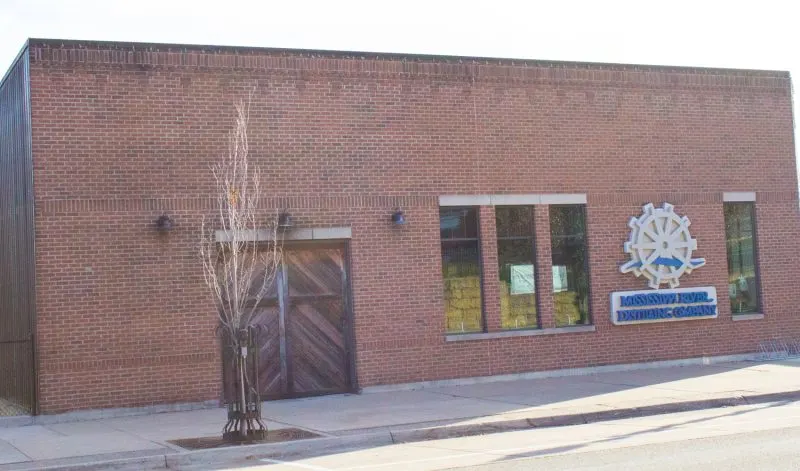 It's such a cute and charming town, best known from the television show, American Pickers starring Mike Wolfe and Frank Fritz.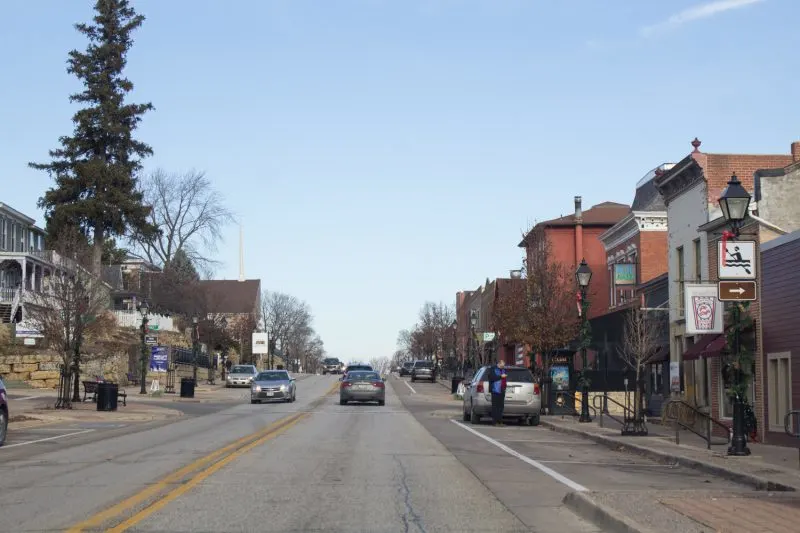 The shop, Antique Archaeology featured in the show is located at 115 Davenport St, Le Claire, Iowa.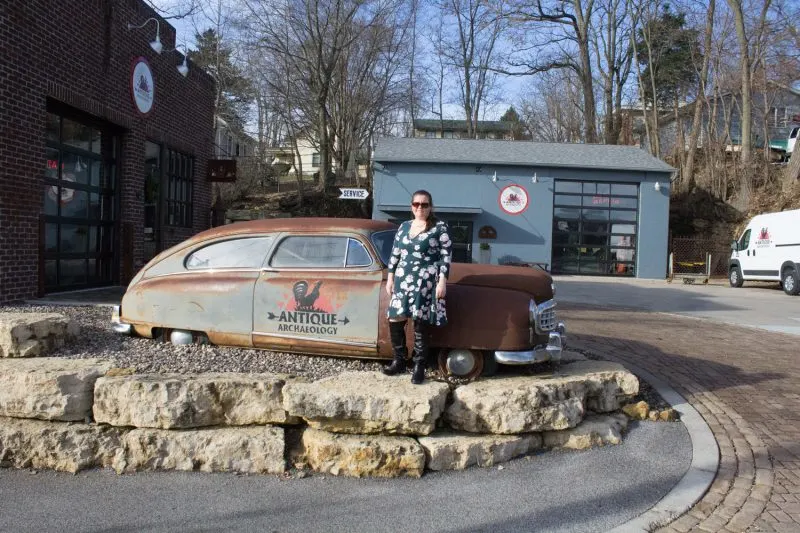 I have always found it fascinating how much Mike Wolfe and my husband Mike have in common and it doesn't just end with the name.
They are both from Joliet, Illinois and spent a lot of their lives collecting the treasures that other people just saw as garbage.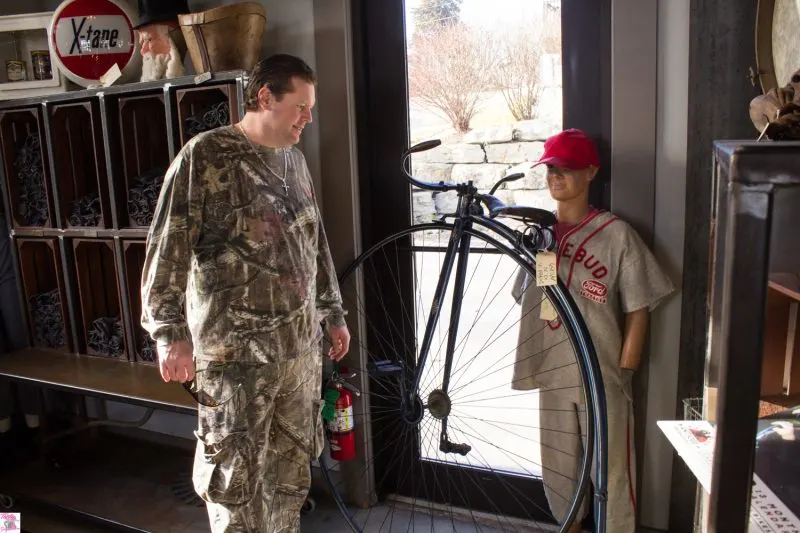 They both are really into bikes and have made quite a bit of money off of seeing the value in things that most wouldn't give a second look.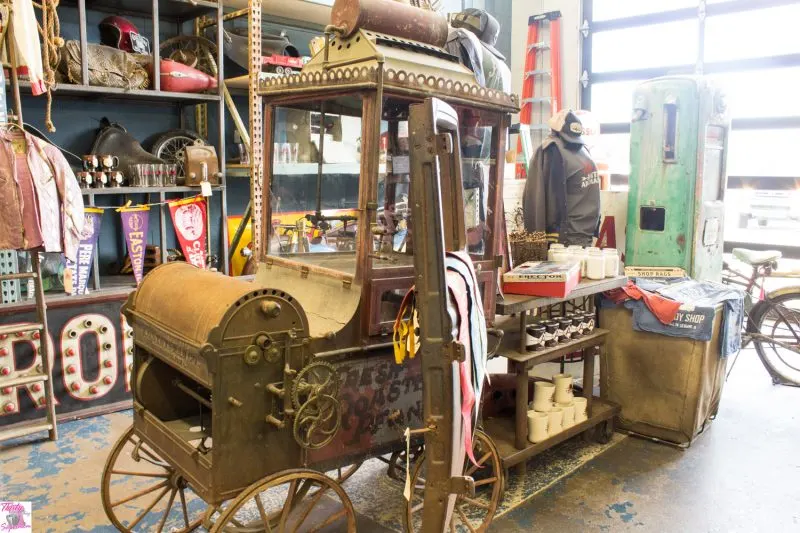 Plus Mike Wolfe resembles my late father in law so much that between his appearance and the similarities between my husband and him, I feel like he is an old friend.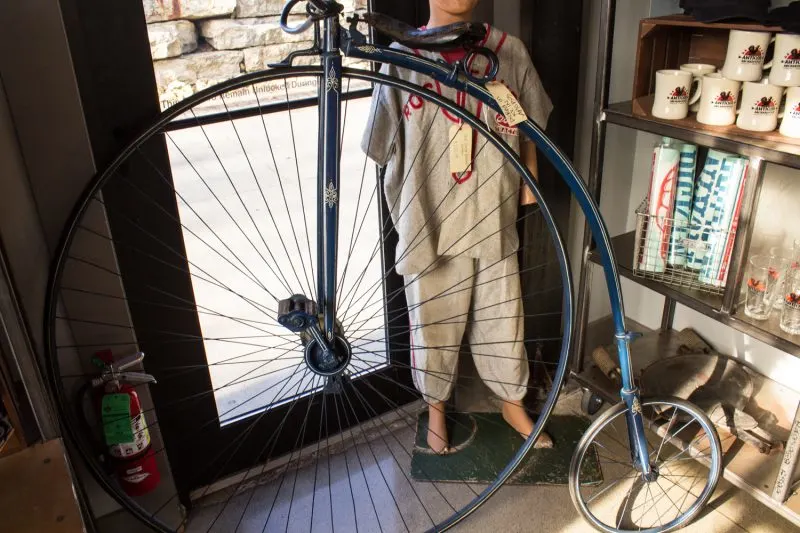 It was a lot of fun to see their collections and be able to purchase things that we have watched them "pick" on the show.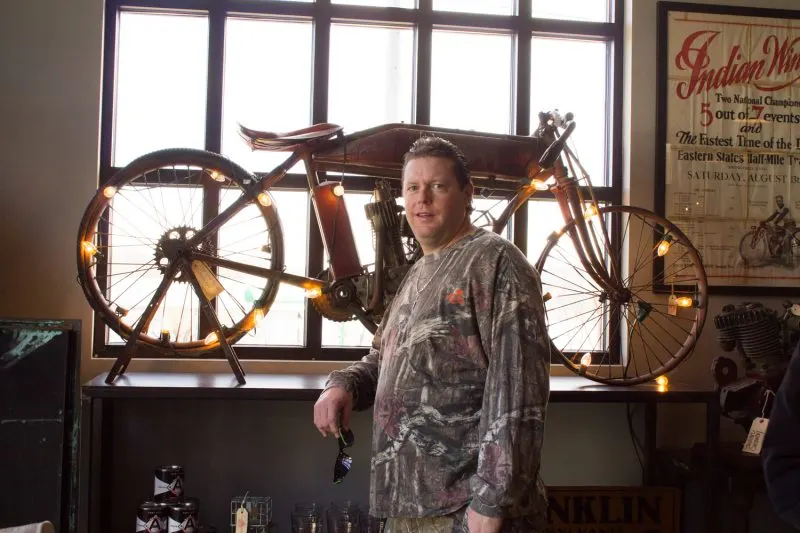 My favorite item in the store was the Coca-Cola bottle vending machine, I think these items strike people differently because it reminds them of their own experiences.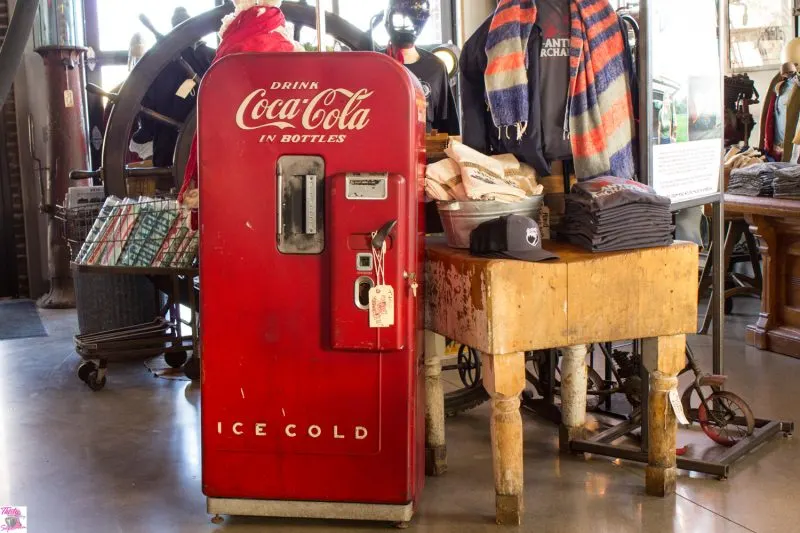 Looking at this machine reminds me of that anticipation and excitement that I would get as a kid when someone gave me a quarter to buy my own.
We spent quite a bit of time looking through Mike and Franks, collection and taking pictures as if we were in a museum but this collection is so fascinating it was better than visiting a museum for us.
We also visited a local Wine Tasting Room called Wide River Winery which is located at 106 North Cody Rd. in the beautiful town of Le Claire, Iowa.
We have never been to a wine tasting before but now that we have, we both agree that Romantic Giveaways would not be complete without stopping in to experience it for yourself.
Sipping on each flavor, trying them with different foods, and then discussing what we love or hate about each one was a lot of fun.
In the end, we decided that we both enjoy the same types of wine overall and left with a bottle of our favorite from the day which turned out to be a red wine named Smooth Operator.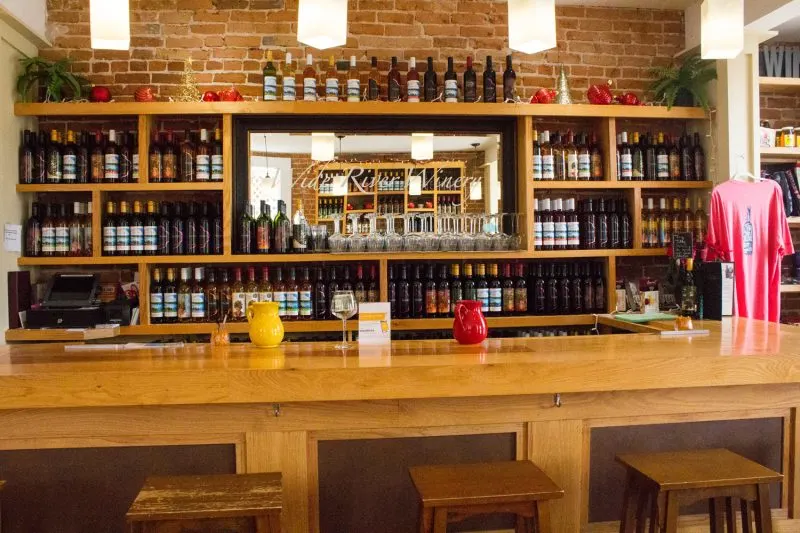 We were happy to find that we can pick up another bottle nearby in the Cedar Rapids area and left the winery with a couple of glasses shaped perfectly for enjoying our wine to the fullest.
It was a perfect way to spend time talking to each other while learning some interesting facts about wine, the area, and history of the winery as well.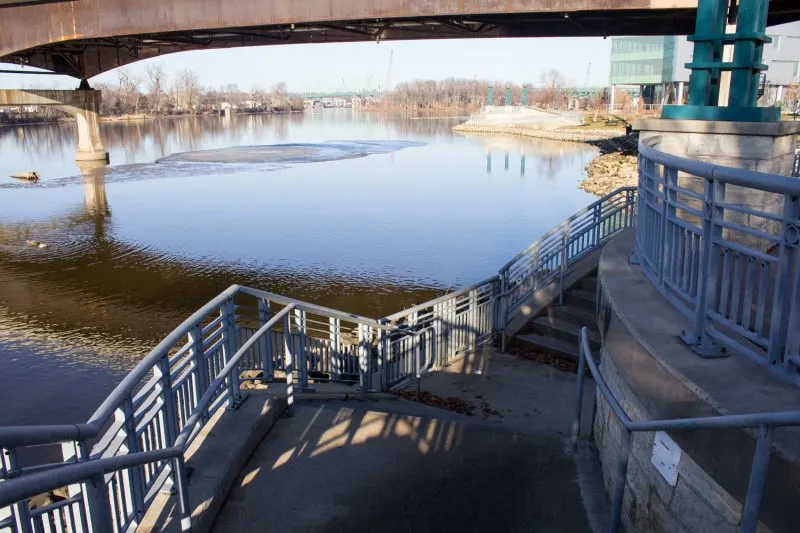 There is so much to see and do in the Quad Cities from the beautiful river views to all of the shops, restaurants, and hotels to stay in.
You are sure to have a good time and there is plenty to do!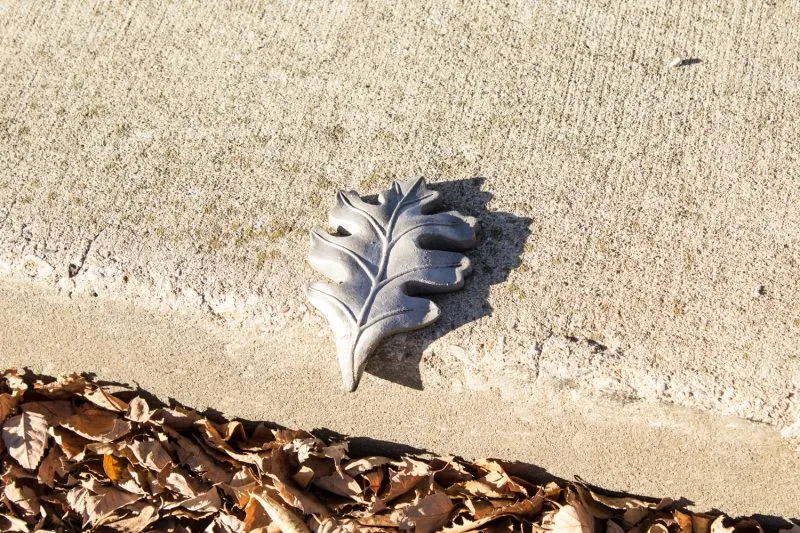 Plus, there are so many unique things that you don't see anywhere else, like these silver leaves lining a sidewalk down by the river.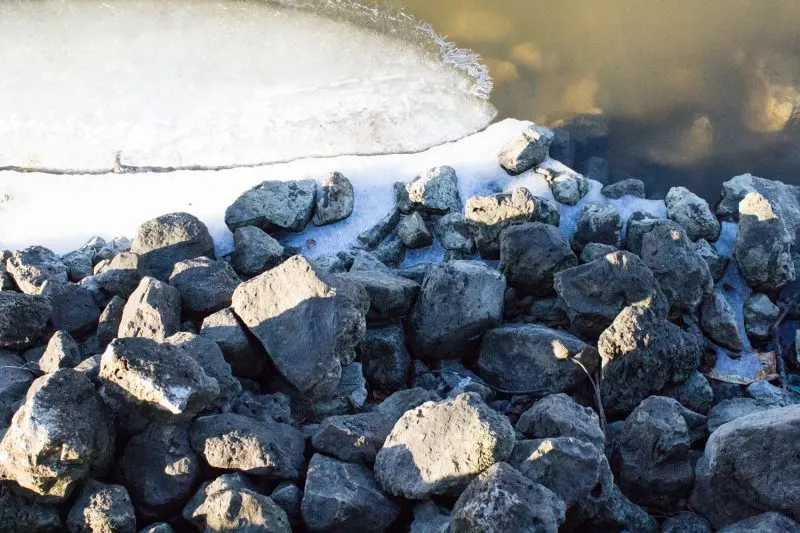 Also, keep in mind that even if the weather isn't perfect, the views of the river still are, I just love the look of ice on the water.
We had such a wonderful time and will be heading back as soon as possible. So be sure to keep in mind, when planning your Romantic Getaways, check out the Quad Cities, and see what this beautiful area has to offer.