Experience the ultimate Wisconsin Dells getaway by exploring the finest wineries Wisconsin Dells has to offer.
Embark on a delightful journey as we unveil the wonders of local wineries, each offering a unique and captivating experience.
Indulge in a vast array of exquisite wines, immerse yourself in live entertainment, and savor complimentary wine tastings at select establishments.
Delight in special events that will elevate your trip to new heights.
As you continue reading, allow this guide to assist you in crafting an unforgettable itinerary in this charming small town, renowned for its beautiful views of majestic bluffs and the picturesque Wisconsin River.
Learn about the best wineries in the area to enjoy a glass of wine or pick up a bottle to bring back to your hotel to enjoy on a rainy day.
Wisconsin Dells Wineries Located in the Dells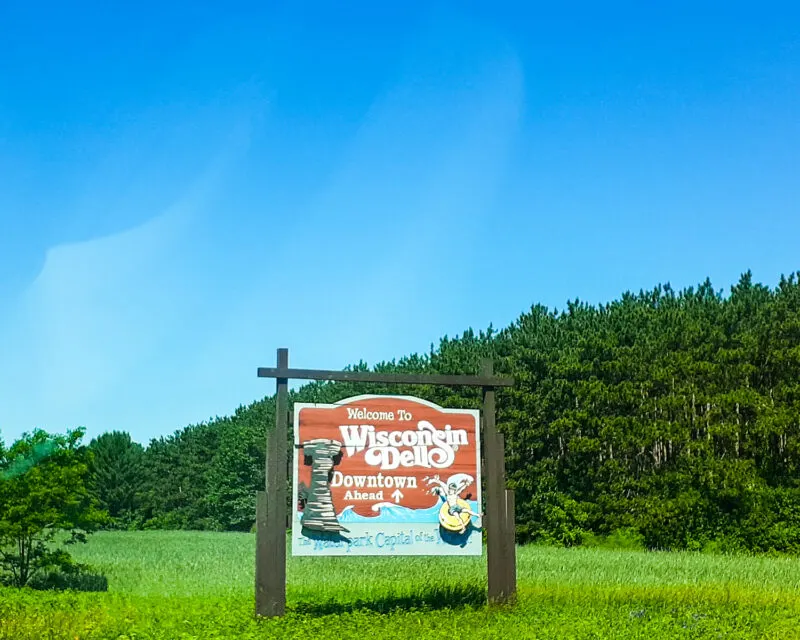 Fawn Creek Winery
Formerly known as Tourdot Winery, Fawn Creek is open all year round. Nestled in Wisconsin Dells, Fawn Creek Winery is a must-visit destination for wine enthusiasts.
With its scenic surroundings and captivating ambiance, this winery offers a charming escape.
Enjoy a glass of their handcrafted wines while taking in the picturesque views the Wisconsin Dells area has to offer.
The friendly staff provides warm hospitality, making you feel like part of the family.
Explore their tasting room and outdoor deck, where you can indulge in complimentary tastings and sample their wide variety of wines such as Granny's Gold or their selections of artisan cheeses.
With live music events and seasonal celebrations, Fawn Creek Winery ensures a great time for all, it offers a fresh perspective on wine country.
Founded on April 15, 2011, Fawn Creek Winery is a remarkable family endeavor, currently owned by siblings Dan Hanson, Pam Genrich, Sally Haberkorn, and Susan Hanson, along with their spouses.
The roots of Fawn Creek Winery trace back to Susan Hanson, who originally owned the property and resided in the enduring house that still graces the grounds.
It was her unwavering passion and visionary ideas that brought Fawn Creek Winery to life.
Fawn Creek Winery captures the essence of Wisconsin Dells' beauty and charm while delivering an exceptional winery experience.
With its serene ambiance, handcrafted wines, and genuine hospitality, it invites guests to unwind, savor the flavors, and create lasting memories on their Wisconsin Dells vacation.
Whether you're a local resident or a visitor exploring the area, Fawn Creek Winery promises an unforgettable journey through the world of wine.
Although this winery is open daily year-round, they close on some holidays so be sure to check their site before planning your visit.
While your dogs are free to enjoy some areas, no dogs are permitted in the winery, in the rental house, on the decks, or in the pavilions. By law, service dogs are allowed full access to the premises.
Open Year Round.
Fawn Creek Winery is located at 3619 13th Avenue, Wisconsin Dells, WI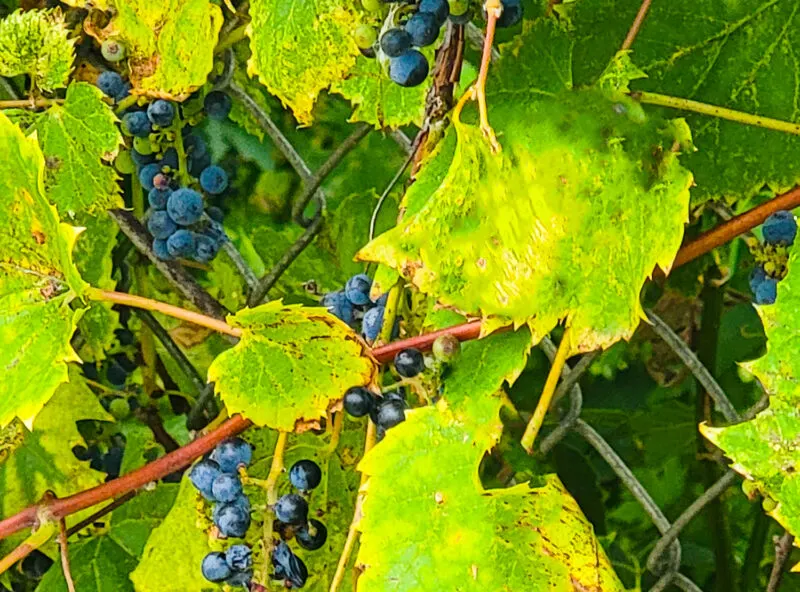 Prairie Hawk Winery
Surrounded by the serene forests of Dell Prairie, Prarie Hawk Winery is the perfect retreat for wine enthusiasts seeking a tranquil oasis.
Try a variety of different wines that you will not be able to pick up at your local grocery stores.
These small batches of wine can be enjoyed at the winery farm property or purchased by the bottle to bring home.
I enjoyed learning about the story of the winery and how Prairie Hawk Winery is the result of a family's desire to create something special.
Started by Bob and Dick, with the support of their wives and sister, this winery is a labor of love that offers locally produced wines in a picturesque setting.
With a long journey from clearing the land to producing their first batches of wine, Prairie Hawk Winery invites visitors to enjoy their handcrafted wines while immersing themselves in the natural beauty of the surroundings.
Prairie Hawk Winery offers a diverse selection of handcrafted wines to suit various tastes. From the refreshing and unoaked Chablis-style Chardonnay to the sweet and easy-drinking Riesling, there's something for everyone.
They also feature a lighter-bodied Merlot, a uniquely spicy Grenache, a smooth Zinfandel, and a rich and full-bodied Cabernet Sauvignon.
For seasonal wines, their Wassail and Glugg bring warm and flavorful options during the festive times.
Discover one of a kind wines to complement your preferences and enjoy the distinct flavors crafted with passion at Prairie Hawk Winery.
They are open from May through October Thursday through Sunday and encourage visitors to check their site for updated hours before visiting.
Open Thursday through Sunday.
Prairie Hawk Winery is located at 590 Co Rd P, Wisconsin Dells, WI 53965
Broken Bottle Winery
Broken Bottle Winery, is a family-owned business located in the charming town of Baraboo Wisconsin.
With a diverse selection of up to twelve wines, there's something to delight every palate.
Their small-town simplicity is reflected in their variety of wines and selection of beers.
Serving up award-winning wines made from local ingredients and their motto "You don't have to be fancy to drink wine!" Broken Bottle Winery is a proud veteran-owned business and a commitment to keeping traditions alive.
They offer an impressive selection of wines that cater to every palate.
Enjoy daily wine tastings priced at an affordable $5 each, where you can sample their exquisite offerings.
Enjoy an alcoholic beverage with a fun name such as the delightful "On the Pier," the bold and flavorful "Rowdy Red," the easy-going "Simple Life," the refreshing "Summer Nights," the charming "Redneck Rose'," the smooth and elegant "Gravel Road," and the festive "Hillbilly Holiday."
For a truly personalized experience, become a member of their wine club and enjoy the new hand-picked wines every quarter to provide you with the best tasting experience.
This establishment is part of the wine wallet program.
Open 7 days a week and offering live music Sat & Sun nights.
Broken Bottle Winery is located at S2229 Timothy Ln, Baraboo, WI 53965
Bevy Brewery & Winery
Introducing "Bevy," the latest addition to Wisconsin Dells!
Bringing you a diverse range of handcrafted adult beverages right from their own facility. Step into Bevy and experience the excitement of their self-pour tap wall.
This is the best part because you can sample a little bit of everything at your own pace while keeping track of your tab.
It's the perfect fusion of local flavors, modern technology, and a bevy of good times to come. Get ready for a unique experience that will leave you craving more.
Open Thursday through Sunday.
Bevy Brewery & Winery is located at 805 Business Park Rd, Wisconsin Dells, WI 53965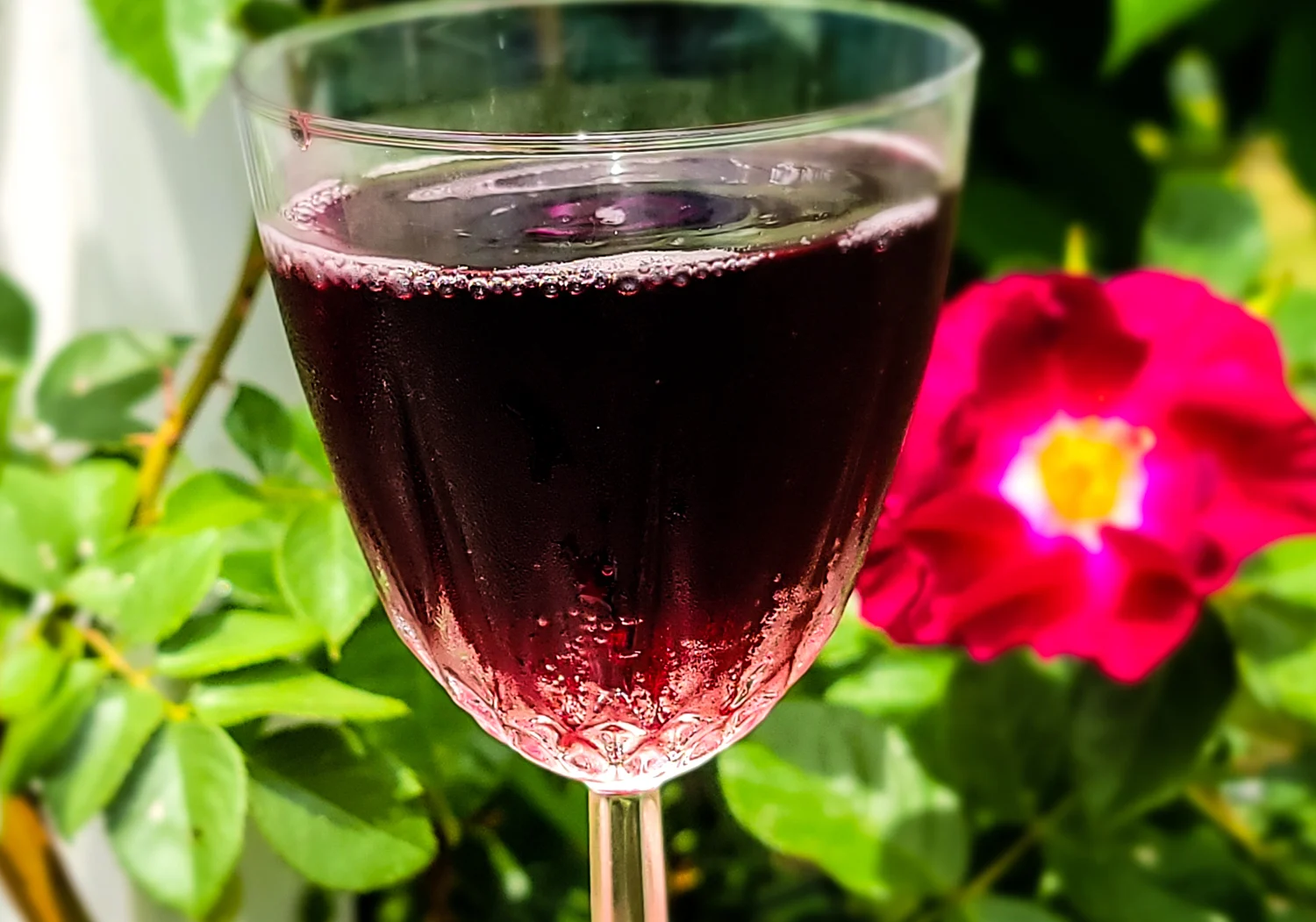 Wineries Located Near Wisconsin Dells
If you are up for a road trip and want to visit all of the wineries in and around the Wisconsin Dells area, you may want to add the following wineries to your list.
While these are some of the best wineries Wisconsin Dells has to offer, they are located a short drive away from the downtown Dells area.
Baraboo Bluff Winery
Baraboo Bluff Winery, perched high on a hill in Excelsior, offers breathtaking views of the Baraboo bluffs, making it the ideal spot to savor a glass or bottle of wine.
Baraboo Bluff Winery, where wine is a cherished family tradition!
Owned by Fred and Jill Quandt, with winemaker Fred Quandt leading the charge, this winery is known for crafting incredibly rich blends and premium wine selections that will captivate your taste buds.
But Baraboo Bluff Winery is about more than just business operations; it's a true family affair.
With son Casey managing vineyard operations, and logistics, and ensuring exceptional experiences in the tasting room, every aspect of the winery is infused with passion and dedication.
As a visitor to Baraboo Bluff Winery, you can expect a warm and welcoming experience year-round. The team at Baraboo Bluff Winery goes above and beyond to ensure that your routine visit is truly exceptional.
Even during the off-season, they make every effort to accommodate guests' desires.
Baraboo Bluff Winery is a place where you can unwind, relax, and enjoy the company of your loved ones.
Some great ways to have a good time here are to have picnics amidst the beautiful vineyards and take in the breathtaking scenery that surrounds you.
Take leisurely strolls through the picturesque landscape, allowing yourself to be fully present at the moment and savoring every sip of our exquisite wines.
Baraboo Bluff Winery is a pet-friendly establishment, ensuring that joyous moments can be shared with your furry friends allowing the whole family to create unforgettable memories while indulging in the fruit of the vine.
Open year-round 7 days a week.
Baraboo Bluff Winery is located at E9120 Terrytown Road, Baraboo, WI
Balanced Rock Winery
Balanced Rock Winery, where the story of passion and dedication intertwines with the love for great wine. Meet Matt and Kristin Boegner, the dynamic husband and wife duo behind this charming winery in Baraboo, Wisconsin.
After an extensive search, they stumbled upon an unexpected gem within the city limits of Baraboo itself. The site, once an old industrial park project, had transformed from a cornfield to a soybean field and even a driving range.
Undeterred by the unconventional history, Matt and Kristin saw the potential and purchased the land.
Their vision started taking shape as they worked tirelessly to develop a remarkable 6000 sqft wine production facility and tasting room.
However, the extensive utility and grading work on the land meant that the vineyard planting had to be postponed. To bring their wines to life, they collaborated with local Wisconsin grape growers and carefully selected cold climate grape varietals.
This initial vintage marked the beginning of their winemaking journey, and they are excited to expand their own vineyard in the future.
Balanced Rock Winery takes pride in offering a diverse selection of wines that captivate the palate. From the crisp and fruity Seyval to the rich and velvety Bella Merlot, there is something to delight every wine enthusiast.
They curate a collection that showcases the best of Finger Lakes, Washington, and Wisconsin, ensuring a truly captivating tasting experience.
Whether you're a fan of sweet white wines with citrus notes, aromatic and floral whites, or bold and robust red blends, Balanced Rock Winery has it all.
The wine list boasts an array of flavors and profiles that will transport you to the heart of each region.
Beyond the exceptional wines, Balanced Rock Winery offers a captivating atmosphere. The beauty of the Driftless/Devils Lake region sets the stage for a remarkable experience.
The natural splendor will leave you breathless as you take leisurely strolls through the picturesque landscape and marvel at the balanced rock formations.
It's a place where picnics amongst the vineyards and quality time with loved ones come naturally.
So, whether you're a wine connoisseur or simply seeking a delightful adventure, Balanced Rock Winery invites you to be a part of their remarkable story.
Sip, savor, and discover the magic that lies within each bottle. Come, raise a glass, and let the exquisite flavors transport you to the heart of this extraordinary winery.
Open daily, year round.
Balanced Rock Winery is located at 1065 Walnut St, Baraboo, WI 53913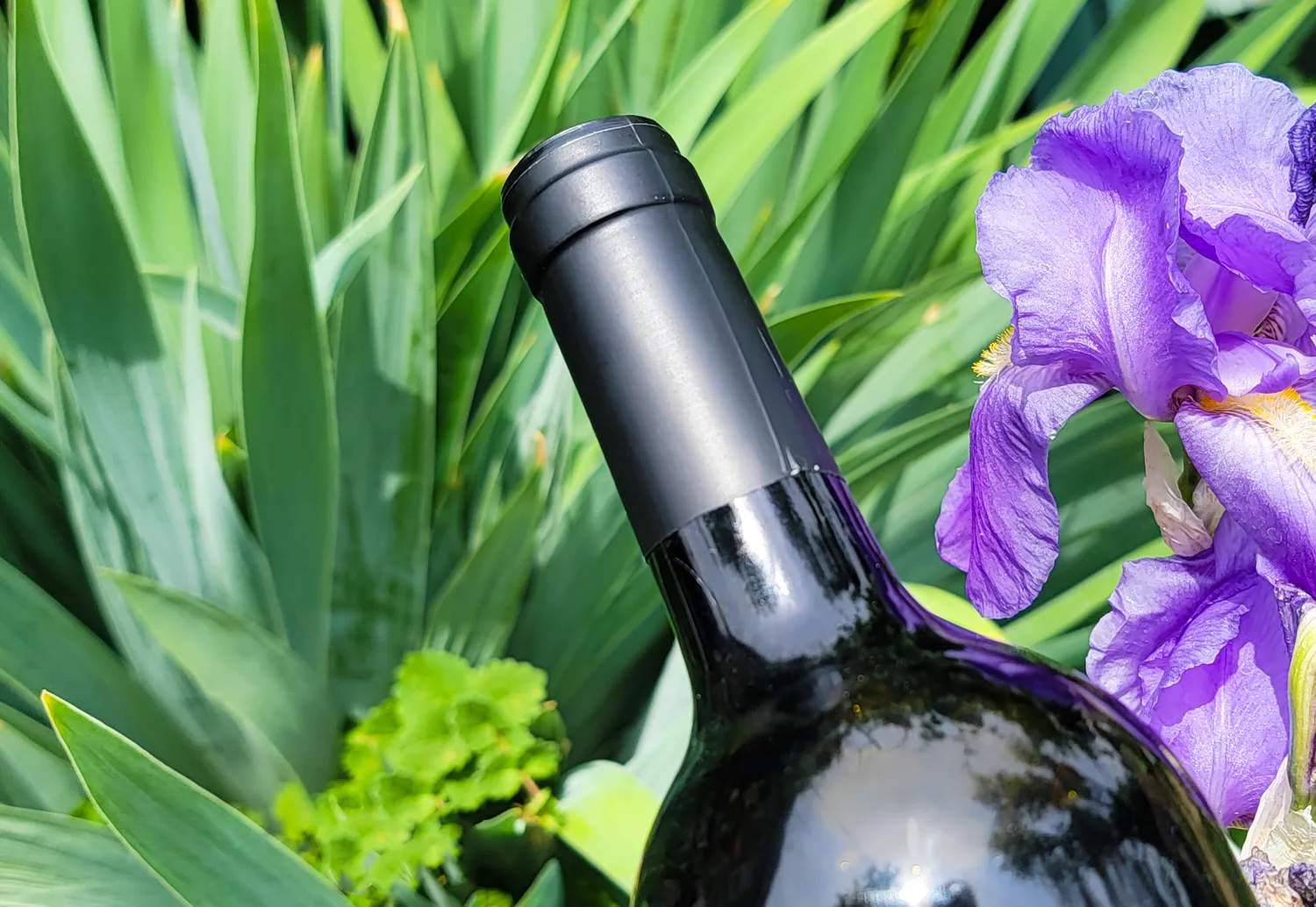 Von Klaus Winery
Von Klaus Winery, located in Baraboo's historic downtown square, is a charming destination for wine enthusiasts seeking a unique tasting experience.
With a history dating back to 1999, Von Klaus Winery prides itself on crafting over 20 handcrafted wines using modern technology and old-world tradition.
What sets them apart is their commitment to using original recipes with all-natural ingredients, free from preservatives or added sulfites.
The winery's tasting room is a year-round haven for wine lovers. Here, visitors can sample a diverse selection of Von Klaus's original wines, including white wine and red wine, fresh fruit wines, and specially blended flavors.
Whether you prefer a sweet, semi-sweet, or dry wine, there's something for everyone to enjoy.
The knowledgeable staff is always ready to guide guests through the tasting experience, providing insights into the winemaking process and flavor profiles of each wine.
Beyond wine tastings, Von Klaus Winery offers a unique dining experience with its 4-course wine and food pairing.
Guests can savor a delectable menu carefully curated to complement the flavors of the wines. With a picturesque view of Baraboo's historic downtown square, the setting is both charming and inviting.
The Wine Wallet enhances the overall experience of wine enthusiasts and with an extensive wine list, Von Klaus Winery has something to suit every palate.
Some notable offerings include the Apple Sauced, a delightful combination of golden and red delicious apples with caramel and cinnamon notes, and the Black Ice, a rich semi-sweet wine created by blending frozen blackberries with crisp apples.
For those who appreciate the unique flavors of Wisconsin, Von Klaus Winery's Cranberry wine and Cranberry Cab offer a pure blend of locally sourced cranberries with delightful results.
If you're seeking a full-bodied red, the Black Velvet, a blend of blackberries and Merlot grapes, promises a delightful and indulgent experience.
Whether you're a wine connoisseur or a casual enthusiast, Von Klaus Winery provides an exceptional wine-tasting experience in the heart of Baraboo.
With their commitment to quality, originality, and a warm and welcoming atmosphere, a visit to Von Klaus Winery is sure to leave a lasting impression.
Open year-round from Tuesday through Sunday.
Von Klaus Winery is located at 524 Oak Street, Baraboo, WI
Wineries Worth the Drive from Wisconsin Dells
If you are up for a road trip and want to visit all of the wineries in and around the Wisconsin Dells area, you may want to add the following wineries to your list.
While these are some of the best wineries Wisconsin Dells has to offer, they are just a drive away from this tourist spot.
Wollersheim Winery & Distillery
Wollersheim Winery & Distillery is located just a short drive from Lake Delton. Although Wisconsin Dells is a popular tourist destination known for its water parks, it also has a rich history that dates back to the early 1800s.
When visiting this winery you can tell that the founder Bob Wollersheim shared a deep love for wine.
Exhausted from constant travels due to his job, he yearned to devote more time to his wife JoAnn Wollersheim and their cherished trio of young children: Julie, Steve, and Eva.
Seizing an opportunity in 1972, the family acquired the illustrious winery estate from Peter Kehl's great grandson, who was from a generations-old German family that originally owned the national historic site.
This winery offers a large selection of wines and is known for its high-quality products.
When you visit, be sure to stop by their gift shop, where you can find wine tags and other unique items.
At Wollersheim, you can enjoy a glass of their great wines while taking in the beautiful surroundings.
They have spacious indoor seating and tasting bars where you can sample their offerings, including their popular white table wines.
The winery is situated in the foothills of the scenic Baraboo Bluffs, across the Wisconsin River from Prairie du Sac, Wisconsin providing a picturesque backdrop for your visit.
Open every day.
Wollersheim Winery & Distillery is located at 7876 State Road 188, Prairie du Sac, WI
Lunch Creek Vineyards
The moment you step foot inside the winery, you can't help but feel the passion and devotion that went into its creation.
It was constructed back in 2008, and over four years, the interior was meticulously crafted with the assistance of dedicated family and friends.
The tasting room exudes a charming rustic vibe, thanks to the brilliant use of reclaimed barn boards that were sourced from a structure that once occupied the very spot where the winery now stands.
While exploring the wonders of Lunch Creek Vineyards, take the time to immerse yourself in the beauty of the surroundings and witness the tremendous care and dedication poured into cultivating this vineyard.
Whether you consider yourself a wine aficionado or simply crave a tranquil escape, Lunch Creek Vineyards offers a welcoming and cozy atmosphere that is certain to leave a profound impression.
Open Friday through Sunday.
Lunch Creek Vineyards is located at W1845 Cty Road E, Neshkoro, WI
Pine River Winery
Pine River Winery, the home of Raven's Cache Wines, is nestled between the charming rural communities of Pine River and Poy Sippi, just a quarter mile away from the picturesque Pine River in the heart of Waushara County.
As a family-run winery, they take pride in crafting wines from a blend of local, national, and international grapes and fruits.
They prioritize using organically grown fresh fruit sourced from their own vineyards or local suppliers.
When you visit this winery, you're invited to indulge in a complimentary wine tasting or take a guided tour of the vineyards.
While exploring, don't miss the chance to browse the gift shop, which showcases locally made pottery, cloth wine bags, and charming wine charms.
Sit back and relax with a glass of exquisite wine at their cozy tasting bar or in the serene ambiance of the vineyard gazebo.
Be sure to sign up with your email address while there to take advantage of special offers as well as enjoy Saturday's and Sunday's free wine tasting.
Their selection includes wines infused with fresh cranberries, perfectly capturing the essence of the season.
As you explore our winery, you'll be captivated by the rolling hills of Pine River in scenic Sauk County.
Open Saturday and Sunday.
Pine River Winery is Located at North 4070 30th Drive, Pine River, WI
More Wisconsin Travel Posts
Are you looking for a fun-filled adventure in Wisconsin Dells? Look no further! After reading our comprehensive guide to the best wineries Wisconsin Dells has to offer, there's so much more to explore on your journey through this enchanting region.
I hope you have enjoyed learning about the many Wineries Wisconsin Dells has to offer visitors from all over the world.
Don't forget to follow along on social media and sign up for the free newsletter so that you never miss another post again.