This post sharing the best coffee ice cream contains affiliate links which means that if you make a purchase, I will receive a small portion of the sale at no additional cost to you.
Calling all coffee enthusiasts! If you have a deep appreciation for a smooth, creamy texture and a bold coffee flavor, this homemade coffee ice cream recipe is just what you need.
No need for heavy cream, egg yolks, or cane sugar, this delicious treat delivers that rich coffee flavor without all of the bad stuff.
With just a few simple ingredients you can create an exquisite coffee ice cream that surpasses them all.
Once you try this homemade ice cream, you will say goodbye to store-bought options like Ben & Jerry's, Talenti Gelato, or McConnell's Turkish Coffee Ice Cream.
​Best Coffee Ice Cream Recipe Ingredients
The key to crafting the best coffee ice cream lies in using real coffee and a few additional ingredients to enhance the flavor and achieve that irresistible creaminess.
Let's begin by gathering our supplies: coffee, coconut milk, honey, and vanilla.
These natural ingredients will ensure a delicious and dairy-free ice cream experience without any added sugars.
This recipe calls for honey because it is a good way to not only sweeten the recipe but also to help with the consistency, I find that it adds the perfect balance of flavor and texture to this recipe.
You could omit this ingredient and use an artificial sweetener if you prefer but remember that it may impact the texture of the finished product.
How to Make the Coffee Ice Cream Mixture
To start, brew a strong cup of coffee using your preferred method. I use this ground coffee because it is my favorite but feel free to use any brand you prefer.
Once brewed, let it cool to room temperature. In a mixing bowl, combine the brewed coffee, coconut milk, honey, and a splash of vanilla.
Whisk the ingredients together until they form a smooth and creamy mixture.
This can be done with a whisk attachment or in a blender which is my favorite way to mix ingredients.
I find that this is often the best way to mix everything together but it is not necessary.
At this point, you can adjust the sweetness and coffee intensity to your personal preference by adding more honey or coffee as desired.
If you don't have an ice cream maker like the Cuisinart ice cream maker, don't worry, you can still make a good quality ice cream with a strong coffee flavor just by freezing it.
Now that your coffee ice cream base is ready, pour it into your ice cream machine and follow the manufacturer's instructions to churn it into a delightful frozen treat.
As it churns, you can get creative by adding your favorite mix-ins.
Once the ice cream reaches a creamy consistency, transfer it to an airtight container.
For best results, layer in any additional mix-ins you desire.
Cover the surface of the ice cream with plastic wrap to prevent ice crystals from forming and place it in the freezer for a few hours or overnight to harden.
Pairing Options to Compliment the Perfect Coffee Flavor
When it's time to serve, take out your homemade coffee ice cream and savor its rich and luscious coffee flavor.
Whether enjoyed on its own or paired with a slice of pie or a warm brownie, this dairy-free coffee ice cream is a delightful treat.
This is the perfect opportunity to experiment with different flavors and textures!
Chocolate lovers can add in some dark chocolate, chocolate sauce, or even chocolate chips. Add a pinch of salt to bring out the flavor even more.
If you really want to intensify the coffee ice cream flavor to treat your taste buds, add whole coffee beans, espresso beans, instant coffee granules, or espresso powder.
Just keep in mind that the coffee grounds will create a gritty texture which you will not find with most coffee ice cream brands at the store.
You could use a fine mesh strainer to remove them before freezing if you choose this method but this is a lot of work.
For a stronger coffee flavor, you could use Columbian coffee such as turkey hill Colombian coffee or an iced coffee which is usually brewed much stronger than regular coffee.
If you are following a diet like the Specific Carbohydrate Diet you may enjoy adding these Healthy Gluten Free Cookies into a bowl of this creamy ice cream.
You may even enjoy a scoop on top of this SCD & Paleo Banana Cream Pie instead of plain vanilla ice cream.
One of my favorite ways to enjoy this recipe is on top of a slice of this SCD Banana Raisin Bread or in a bowl with these SCD Pumpkin Spice Cupcakes.
These pairings may not seem like a great idea at first but as a coffee lover, I am all about adding as much coffee flavor to my desserts as possible.
Remember, the secret to excellent coffee ice cream lies in using good quality ingredients and infusing it with your love for coffee.
Feel free to try different coffee blends or even experiment with flavors like Colombian coffee or a Northern California-inspired blend.
The possibilities are endless!
So, the next time you crave a simple and dairy-free coffee ice cream that surpasses any artificial flavor, skip the grocery store and create your own perfect dessert.
With this easy recipe, you'll discover the huge difference that using actual coffee and simple, natural ingredients can make.
Enjoy the delightful taste of creamy coffee ice cream, one scoop at a time!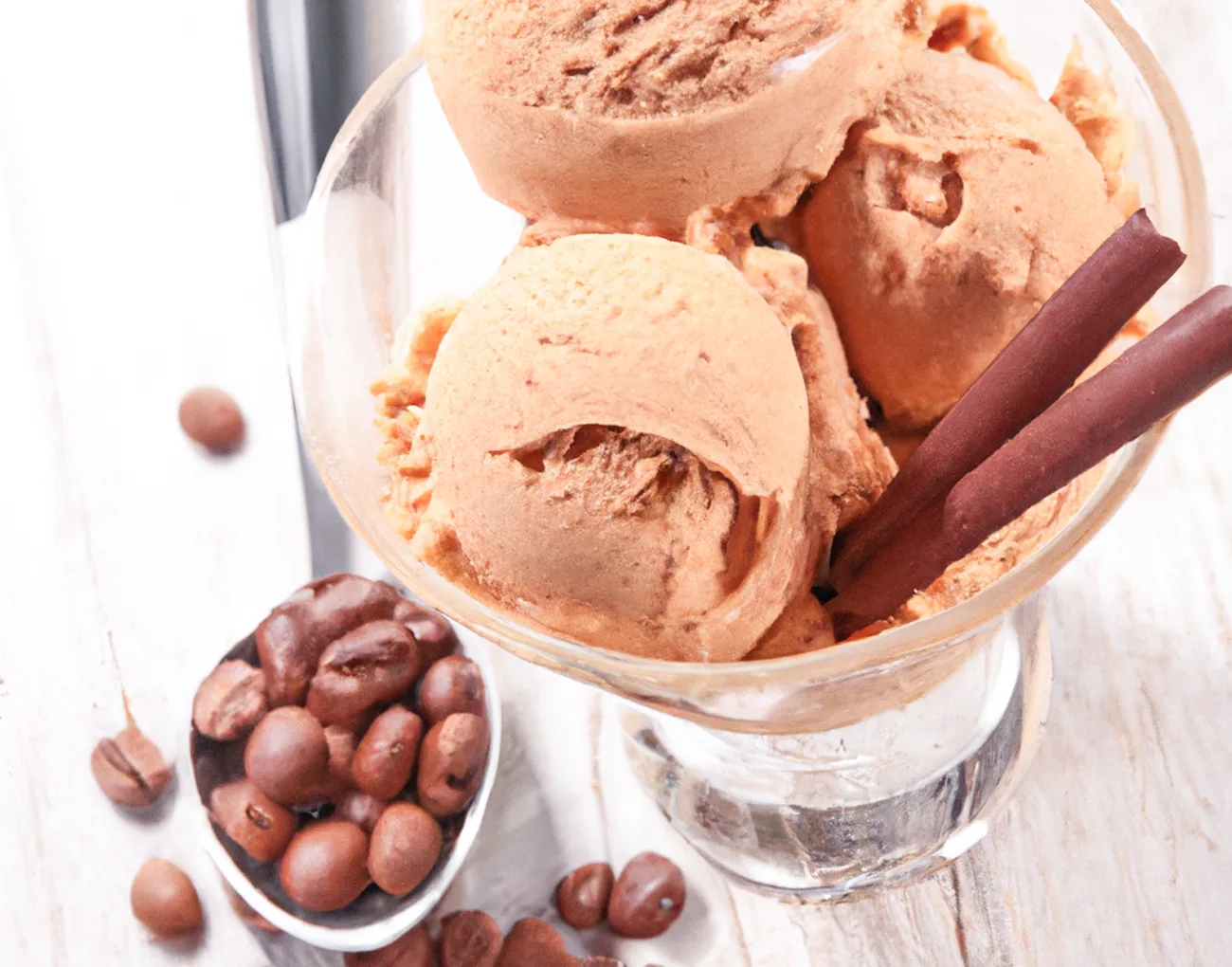 More Easy Ice Cream Recipes
One of my favorite ice cream recipes to make is this Dairy Free Strawberry Ice cream for the Specific Carbohydrate Diet.
It's so easy to make and it rivals any ice cream shops version of the flavor in my opinion. This is also a great option for this no guilt ice cream sandwich recipe.
Another simple SCD friendly no dairy ice cream recipe is this 3 Ingredient Coconut ice cream recipe.
If you are looking for a no churn ice cream recipe for chocolate ice cream, this is the best chocolate peanut butter ice cream recipe using whole milk.
For those following a low-carb diet, this low carb no churn easy keto chocolate ice cream is the best ice cream for chocolate and peanut butter lovers that doesn't require much effort.
Instead of hitting the local grocery store for creamsicles, you have to check out this Raspberry Creamsicle Recipe that is perfect for low-carb dieters.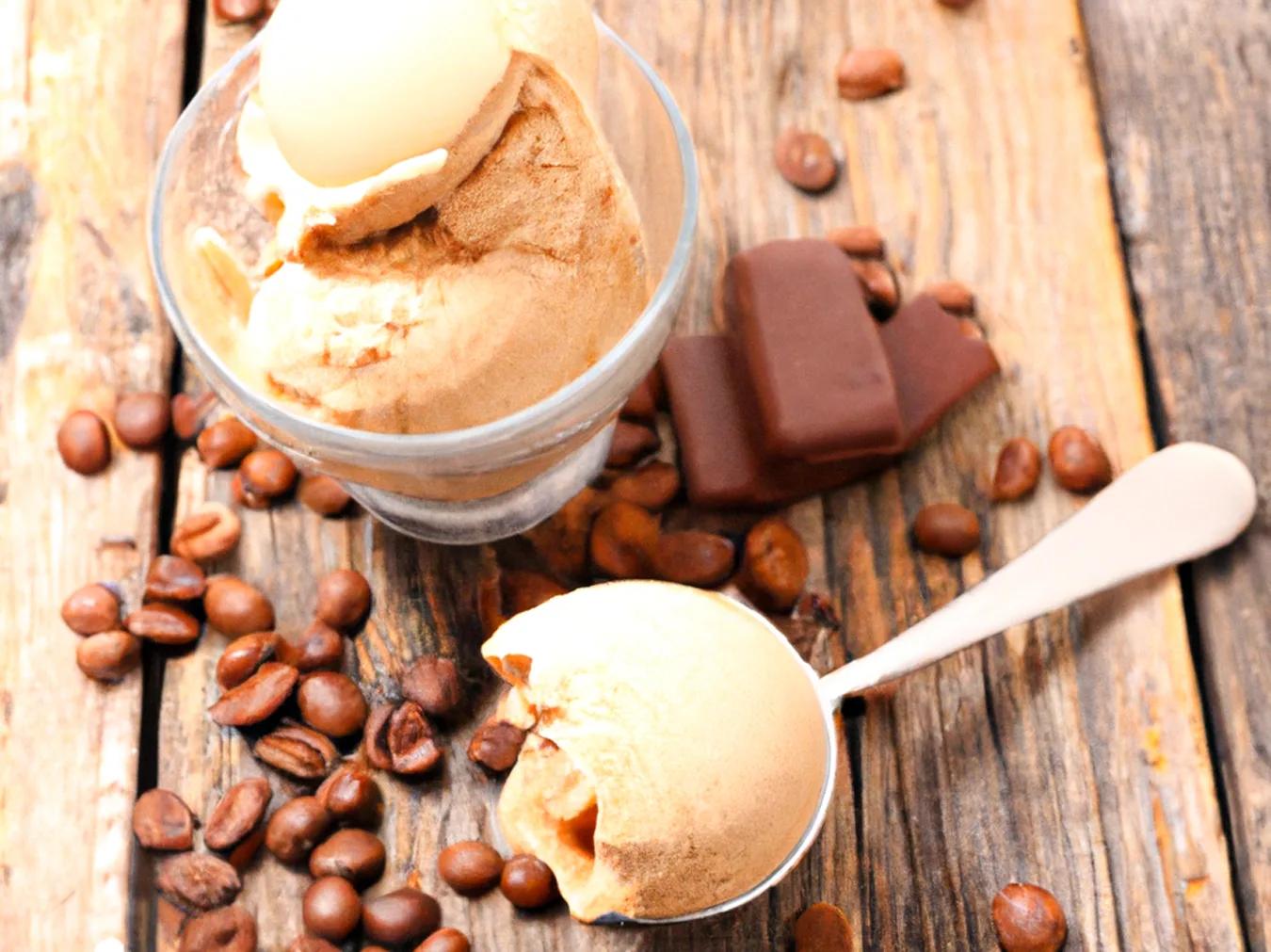 What is the Specific Carbohydrate Diet?
The Specific Carbohydrate Diet (SCD) is a game-changing therapeutic approach designed to revolutionize your digestive health.
Developed by the brilliant Dr. Sidney V. Haas and made famous by the extraordinary Elaine Gottschall in her groundbreaking book "Breaking the Vicious Cycle," the SCD has become a beacon of hope for those grappling with gastrointestinal conditions.
At its core, the SCD targets those troublesome carbohydrates that wreak havoc on our digestive tracts. We're talking about those pesky complex carbohydrates that are tough to digest. Why are they the culprits?
Well, they act as fuel for harmful gut bacteria, igniting inflammation and triggering a host of digestive symptoms.
But fear not! The SCD takes charge, banishing these troublemakers from your plate to create a healthier gut environment.
Prepare to bid farewell to the torment of Crohn's disease, ulcerative colitis, celiac disease, and irritable bowel syndrome (IBS)!
Now, here's the deal: the SCD is a personal journey. It's an adventure that unfolds uniquely for each individual.
While some may experience awe-inspiring relief and remarkable improvements in their digestive health, others may have a different tale to tell.
We're all wonderfully diverse, after all!
You can find a variety of SCD recipes on this site including breakfast, lunch, dinner, snacks, and desserts, all designed with the Specific Carbohydrate Diet in mind.
These recipes are great for those looking for healthier versions of their favorite recipes even if they are not following the Specific Carbohydrate Diet.
Don't forget to sign up for the free newsletter and follow along on social media so you never miss another easy recipe again!
Frequently Asked Questions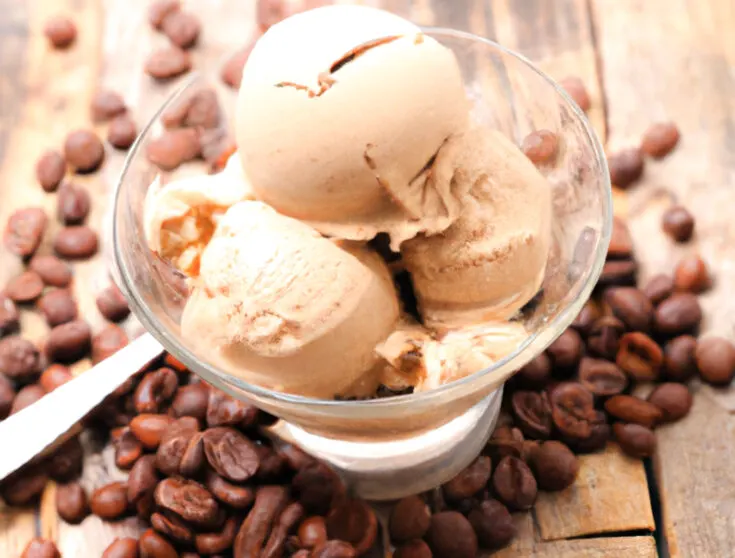 Best Coffee Ice Cream Recipe SCD & Dairy Free
Ingredients
2 13.5 ounce cans of quality full-fat coconut milk
1 tablespoon vanilla
2/3 cup of brewed coffee
1/2 cup of honey
Instructions
I used the Dunkin Donuts coffee but you can use any kind of coffee as long as it is a strong brew because it may lose a little flavor after frozen.
Mix all of the ingredients. Make sure the honey is blended in well because once frozen if it isn't liquefied with the rest of the ingredients it will change the texture of the ice cream.
Pour into Ice cream maker and let run about 30 minutes. If you don't have an ice cream maker put in a freezer safe dish and let freeze overnight.

I usually keep my freezer temperature at 3 degrees because this seems to keep my ice cream at the perfect eating temperature. It comes out of the freezer ready to serve with no waiting.