This post sharing The Best Low Carb Dinner Recipes for the Whole Family contains affiliate links. This means that if you make a purchase, I will receive a small portion of the sale at no additional cost to you.
When following a low-carb diet, dinner time can be difficult if the whole family isn't on board. Usually, that means making separate meals and a ton of meal prep. What a waste of time! A great way to save time and stress is to create a meal plan that includes low-carb recipes for the entire family.
These Low Carb Dinner Recipes are soon to be a family favorite and you can say goodbye to making different meals on those busy nights.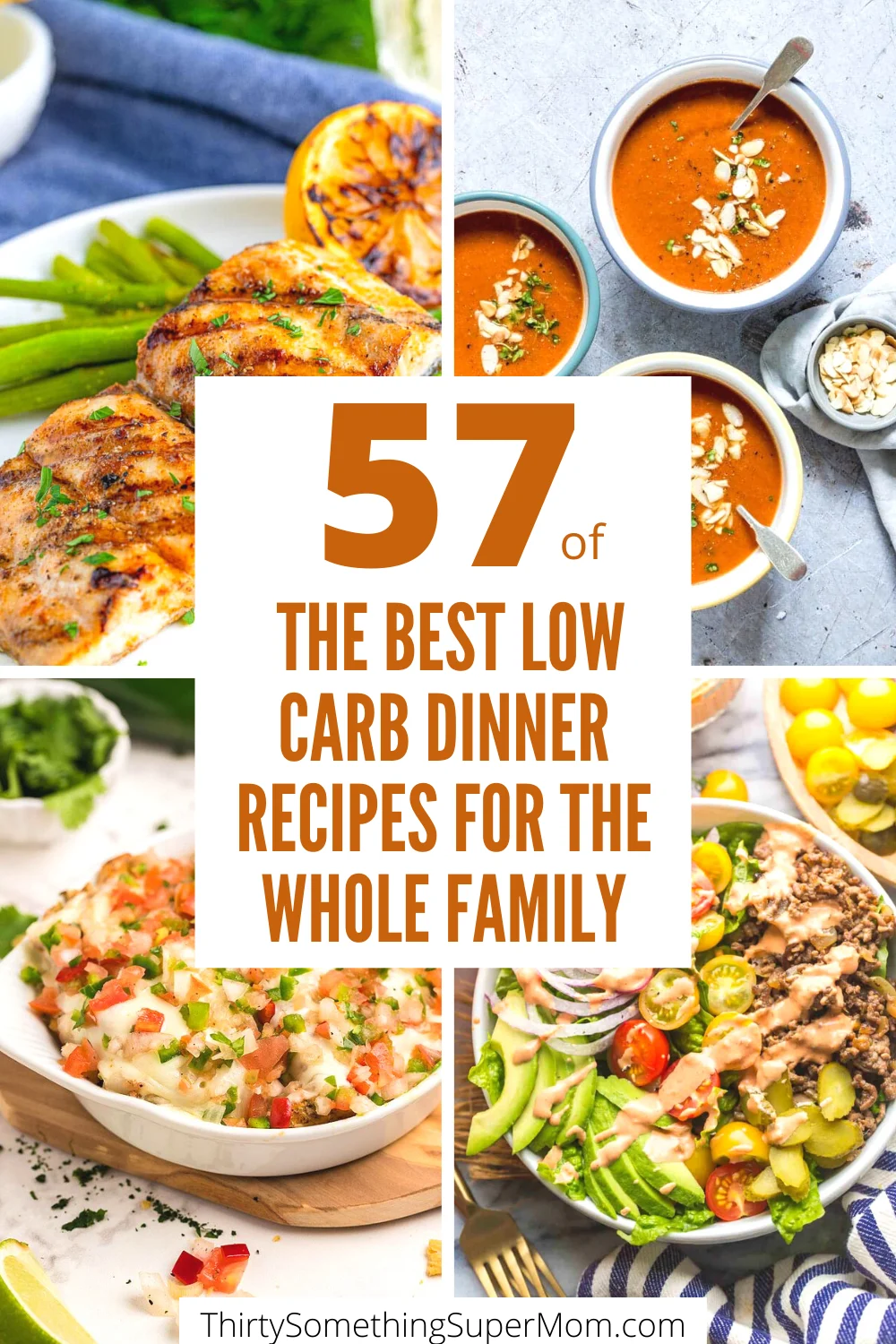 Instant Pot Low Carb Dinners for the Whole Family
Here's a low-carb chicken dinner that everyone in the family will love. Try this 6-ingredient Instant Pot Coconut Chicken recipe that only takes 30 minutes from start to finish. This recipe is paleo, Whole30, and keto-friendly.
Creamy, hearty and so comforting, Instant Pot Tomato Soup is made from pantry staples and is a healthy dump and start recipe that is made in the instant pot with absolutely no oil at all.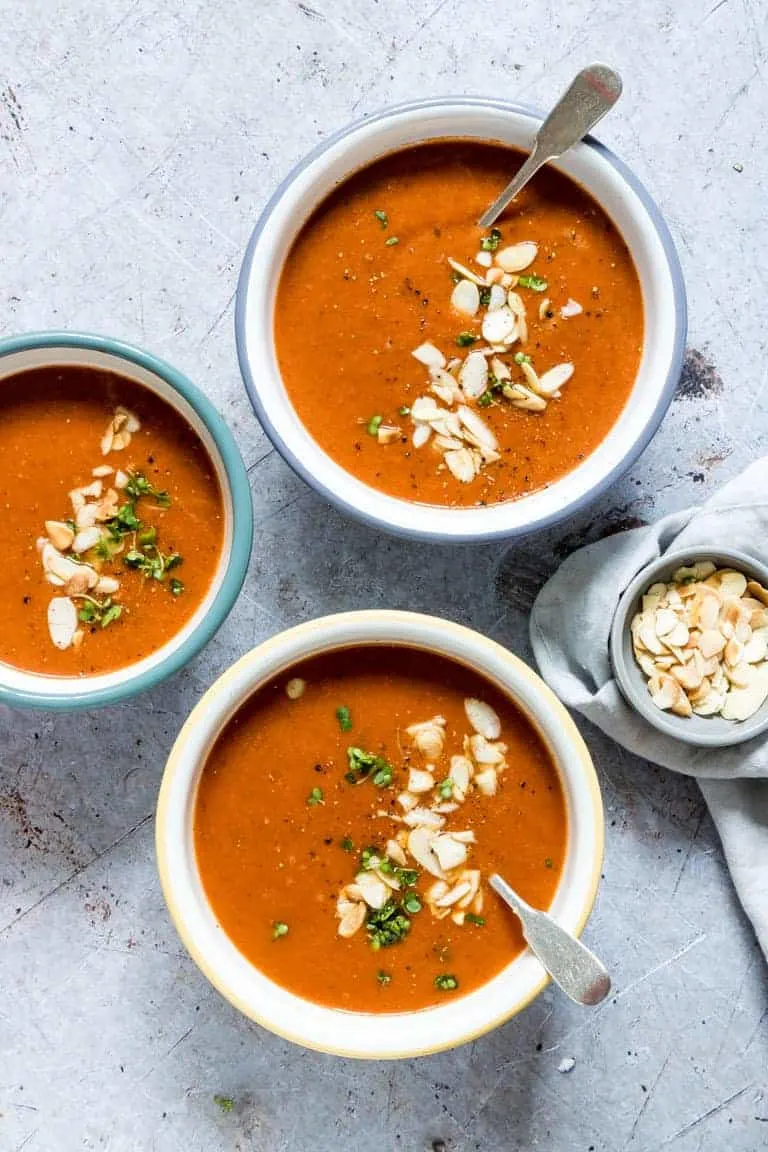 A lot of people think that the keto diet doesn't include eating a lot of vegetables but this Instant Pot Buffalo Chicken Salad is a great way to increase your vegetable intake while on a low carb diet.
This Mexican Spiced Instant Pot Cauliflower Soup is easy, comforting, smooth, and creamy with just a handful of ingredients.
Instant Pot Lemon Garlic Chicken recipe is a creamy, zesty, and delicious recipe. It is so easy to make and it takes less than 30 minutes to be ready!
Slow Cooker Recipes for the Keto Lifestyle
I love making low-carb recipes in the slow cooker and one of my favorites is this Shredded Slow Cooker Chicken Cacciatore.
When planning out low-carb meals for the family, it can be helpful to learn How to Cook a Whole Chicken in the Slow Cooker.
This easy keto chicken recipe with chicken breasts is a slow cooker dinner recipe you'll love and makes a great dish for busy weeknights.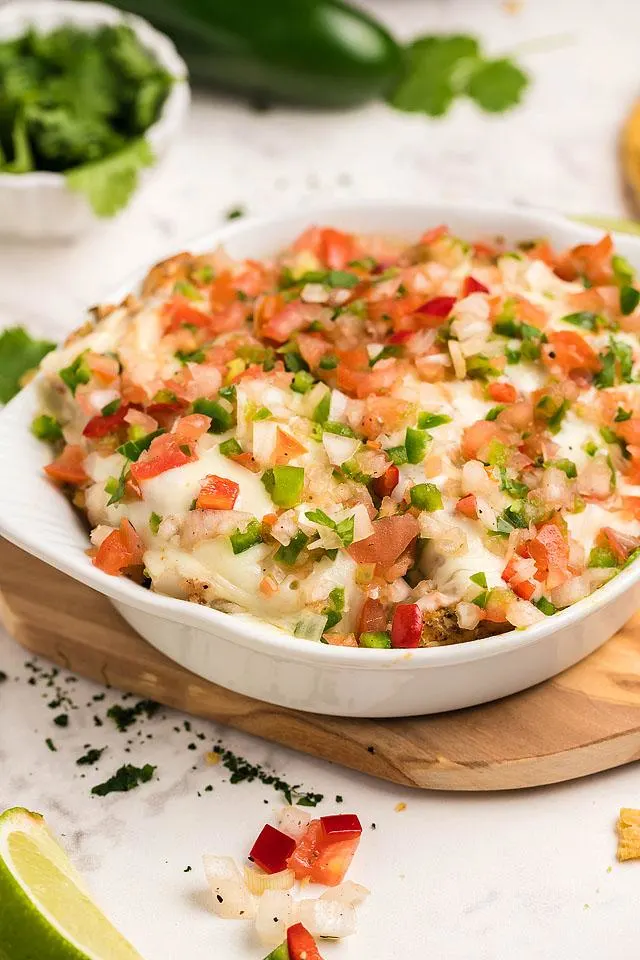 Did you know that some of the best recipes using a slow cooker are keto friendly? Check out this Keto Beef Stew Crockpot Dump Meal
and this Cheesy Keto Crockpot Chicken with a Kick, for a healthy dinner that is also a quick meal.
Family Keto Meals for Seafood Lovers
This easy-baked salmon is rich and buttery with lemon, fresh tomatoes, and onions making this the perfect oven-baked salmon recipe for your family dinner or date night!
Easy grilled lemon rosemary shrimp is low carb, keto-friendly, and easy in under 30 minutes.
A quick & easy stovetop recipe for pan-seared salmon fillets topped with a bright & tangy chimichurri sauce. Fix the herb-packed sauce & fish in about 20 minutes start to finish for a delicious and healthy meal any night of the week.
This tasty keto fish taco recipe is seriously to die for! It's guaranteed to be the best low-carb meal that you've had in a long time.
Grilled Mahi Mahi is a deliciously seasoned, mild-tasting fish filet with a smoky grilled flavor, that is super easy to make, and can be ready in 20 minutes! Not only is Grilled Mahi Mahi delicious, but it is also sustainable, eco-friendly, and is a lean, high-protein main dish, so you can feel good about serving it to your family.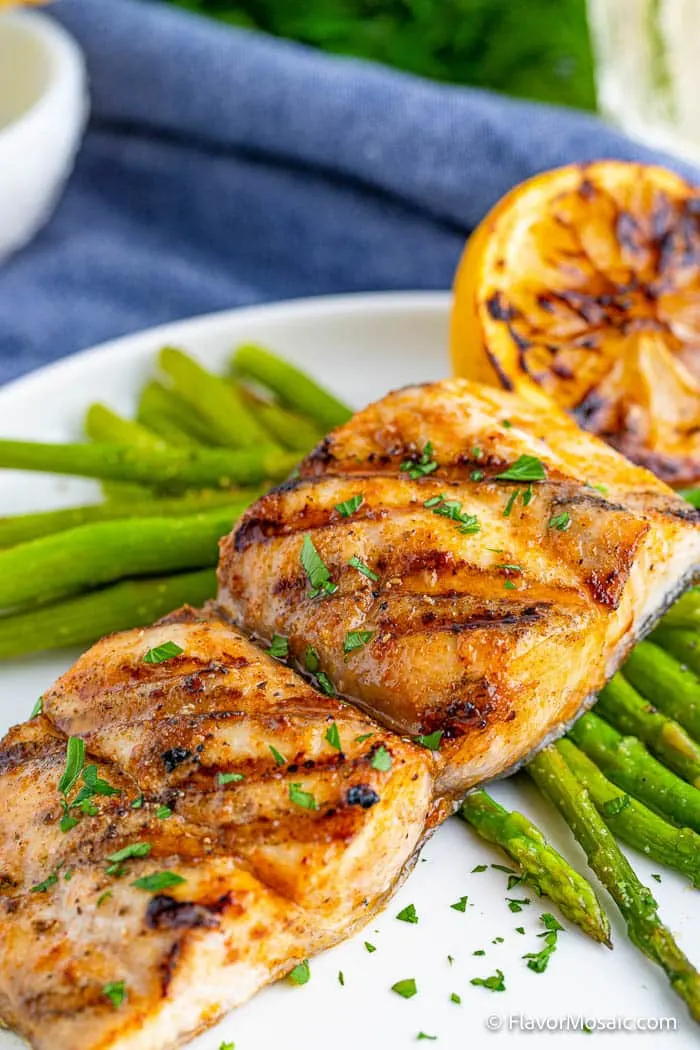 Keto tuna patties are made with canned tuna and fresh ingredients. So easy to assemble and cook. Perfect for a quick weekday meal.
Salmon Skillet with Sun-Dried Tomato Cream Sauce is the ultimate 30-minute weeknight dinner. Gluten-free, low carb, and totally restaurant-worthy.
This Parmesan Baked Cod is loved by thousands and is keto, low carb, and gluten-free! Even toddlers enjoy it!
Chicken Recipes with Lots of Healthy Fats
This Sheet Pan Italian Chicken makes a great easy one-pan dinner recipe. A simple meal made with green beans that's ready in 30 minutes!
Homemade keto chicken enchiladas could not be any easier or more amazing than this recipe. The rotisserie chicken and cheese stuffed Crepini wraps make a low-carb perfect enchilada combo.
These succulent marinated Vietnamese chicken thighs are a snap to make, and oh so delicious! Served up with some shirataki noodles and some fresh vegetables with a Vietnamese-style dressing, this dinner will not disappoint!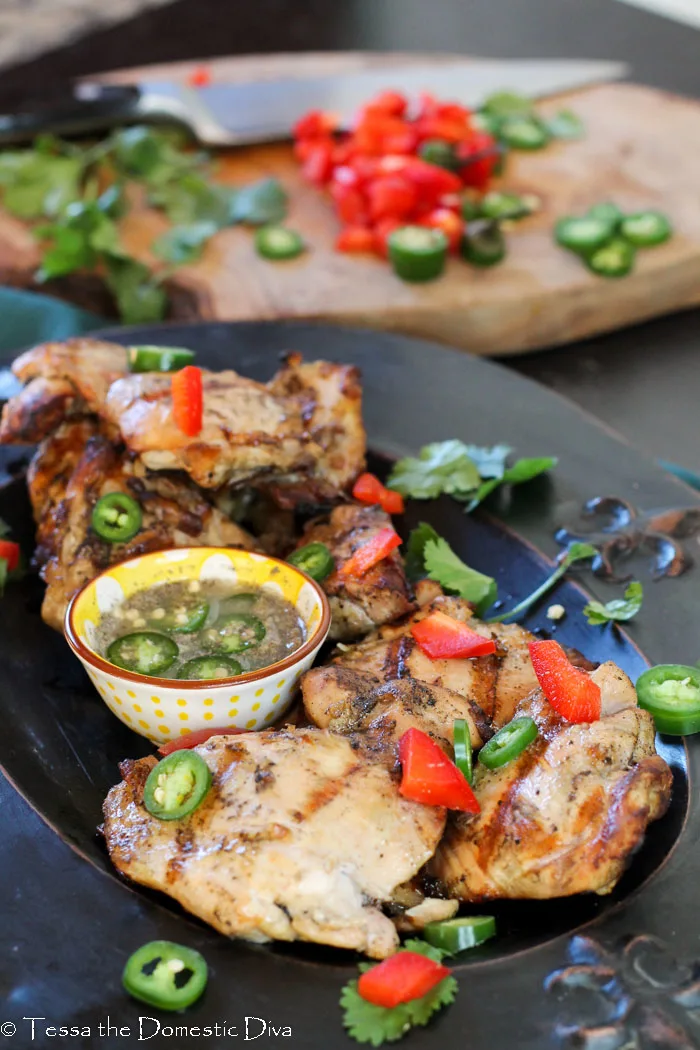 These gluten-free keto chicken strips are full of flavor and baked to perfection every time! Only whole and healthy ingredients!
Another favorite recipe of those on the ketogenic diet is this easy recipe for Chicken Wings.
This keto teriyaki chicken recipe is absolutely delicious! Quick and easy. Less than 3g net carbs. Plus, a homemade teriyaki sauce recipe too!
Crispy Low Carb Fried Chicken Without Pork Rinds
This flavorful recipe for Keto Cuban Mojo Chicken is marinated for hours and then roasted to perfection. The mojo marinade for this keto Cuban chicken uses a combination of citrus juice, garlic, onions, various herbs, and spices to create a tangy, garlic party in your mouth!
One Pan Meals with Fewer Carbs
Need an easy and flavorful chicken dinner that cooks in just minutes? Then garlic butter chicken is for you! This delicious one-pan meal can be made with fresh chicken or leftover chicken, and you and your family will absolutely love it.
No need to wash a bunch of dishes after dinner, this Easy Low Carb Dinner Cheesesteak Skillet only requires one pan to make!
I love making zucchini but spiralizing zucchini noodles can take a lot of time. This easy recipe for Low Carb Chicken Zucchini Alfredo Skillet uses simple ingredients and the best part is that there is no spiralizing required.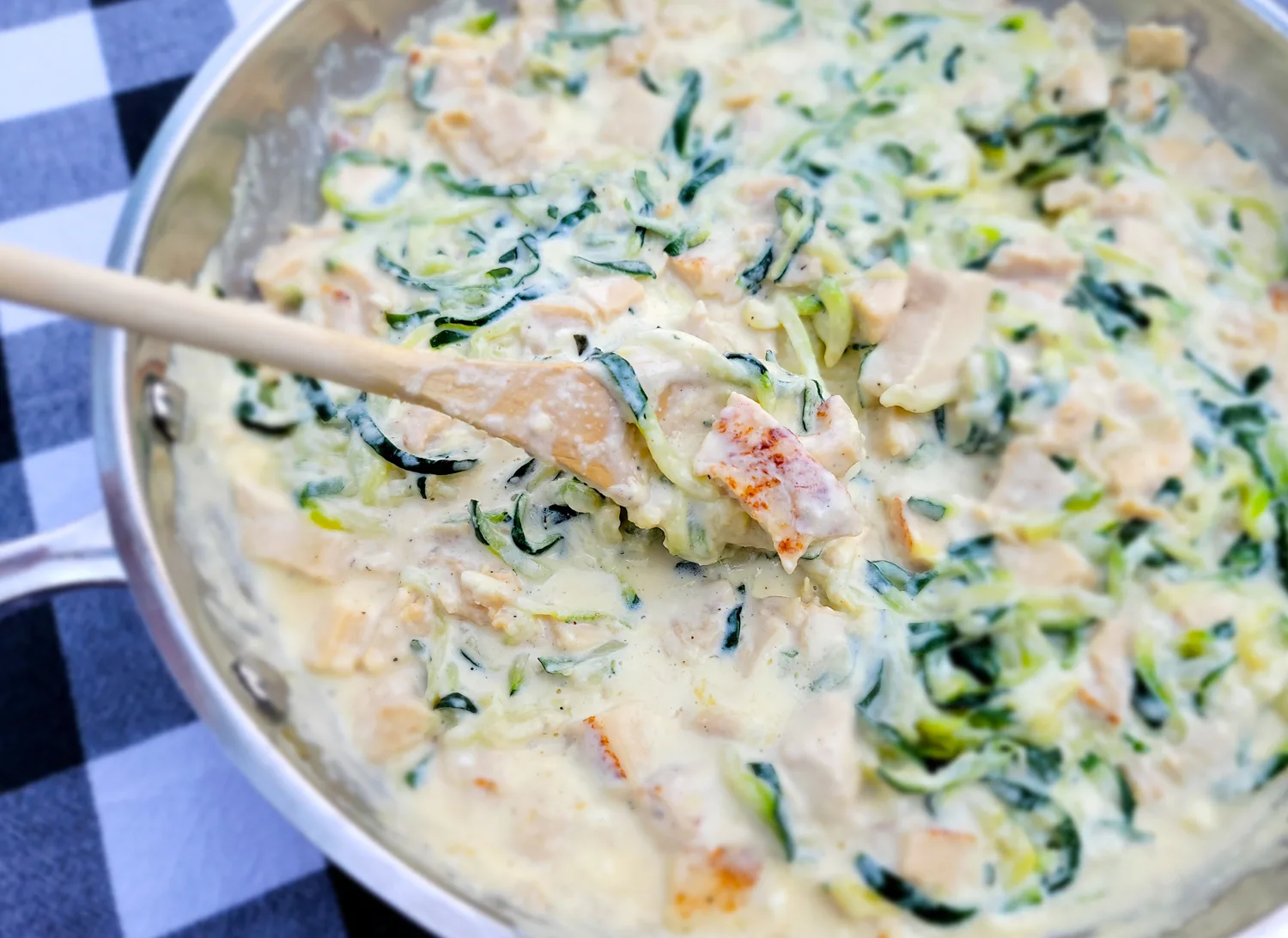 Low Carb Meals With Gooey Cheese
Low carb Greek seasoned chicken thighs make a delicious and healthy one-pot meal. Served on a bed of mushrooms, spinach, sun-dried tomatoes, and feta cheese.
This easy and delicious Low Carb Mexican Chicken Casserole is ready in 30 minutes and will please even the pickiest of eaters! Tons of flavor while still being low in carbs makes this an easy Keto Casserole the whole family will love.
Cheese lovers will enjoy this recipe that is famous for its gooey cheese. So easy to make, this Easy Cheesy Spaghetti Squash Casserole will be on the dinner table in no time!
Easy Stuffed Chicken Breasts with mushroom, spinach, and feta cheese is an incredibly easy way of changing up your chicken dinner routine. Serve it up with your favorite side dishes for an unforgettable meal.
Beef Recipes for the Entire Family
A low-carb steak taco bowl that will satisfy your Mexican food cravings in under 30 minutes. Serve as is or in low-carb tortillas or lettuce leaves for a delicious one-pot meal!
Have it your way — keto and delicious! These Keto Bacon Wrapped and Cheese Stuffed Burgers are delicious and very filling but with none of the carbs to spike your blood sugar levels and trigger cravings.
One of my favorite things to do is create keto-friendly recipes out of traditional recipes that are loaded with carbs. Once I learned How to Make Lasagna with Zucchini Layers, I was hooked and began transforming all of my favorites into low-carb versions.
Burger Bowls are a great way to satisfy your burger cravings while loading up on extra veggies and skipping out on excess carbs! This recipe is also handy if you're feeding your family since each bowl can be customized to suit individual preferences.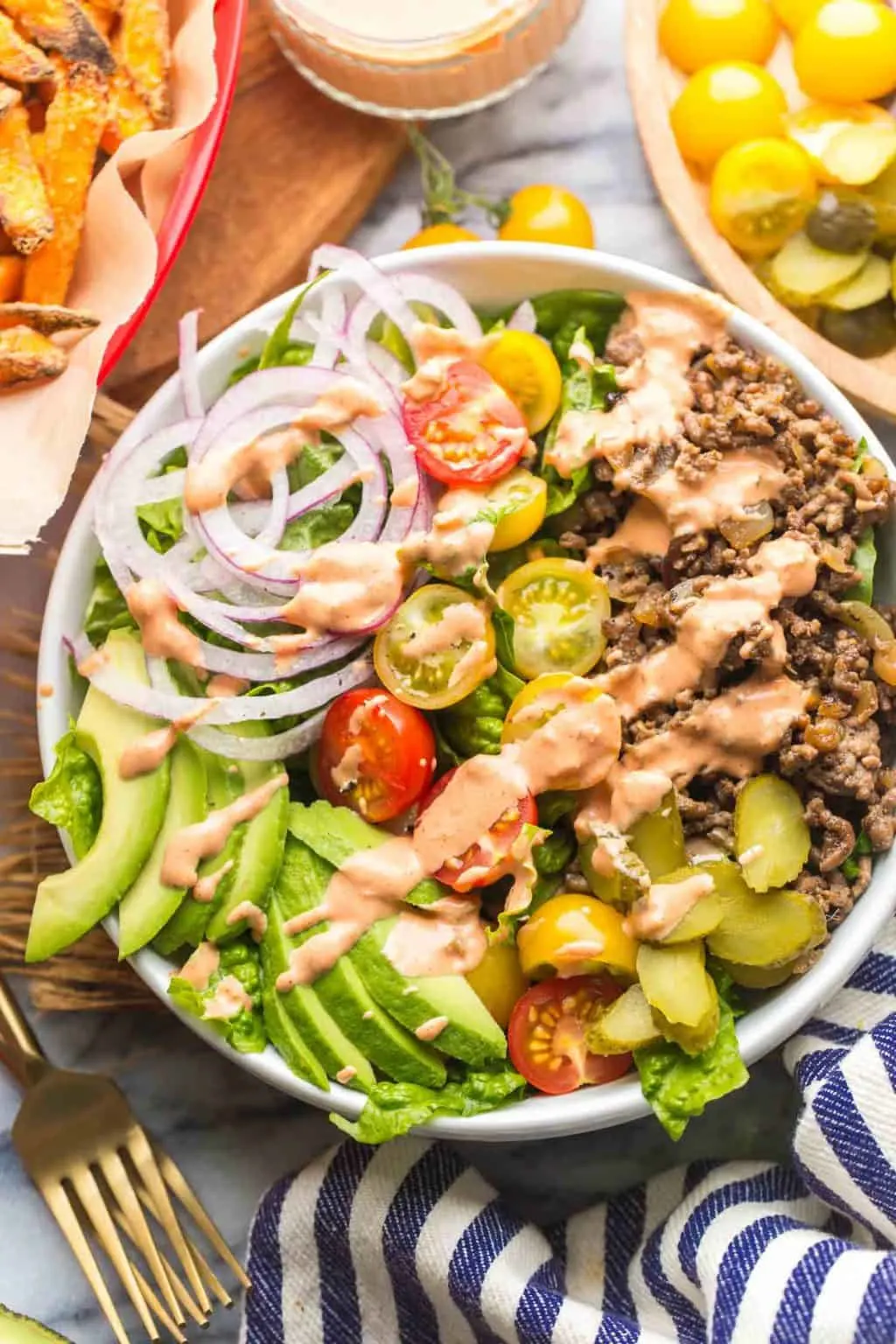 Low Carb Dinner Recipes Using an Air Fryer
Air Fryer Mediterranean Chicken Thighs are tender, juicy, and make a simple recipe. I love the crispy skin that the air fryer gives to chicken thighs and how little clean-up is involved. You can change up the spices that are used in the marinade depending on what you have on hand.
This easy low carb and keto Air Fryer Chicken Parmesan recipe is ready in just under 20 minutes making it the perfect weeknight dinner! We love that it's healthy, delicious, and the perfect mixture of crispy and juicy!
Cook these air fryer chicken thighs, either bone-in and skin-on ­or boneless and skinless, in less than 30 minutes for a quick and easy keto dinner meal.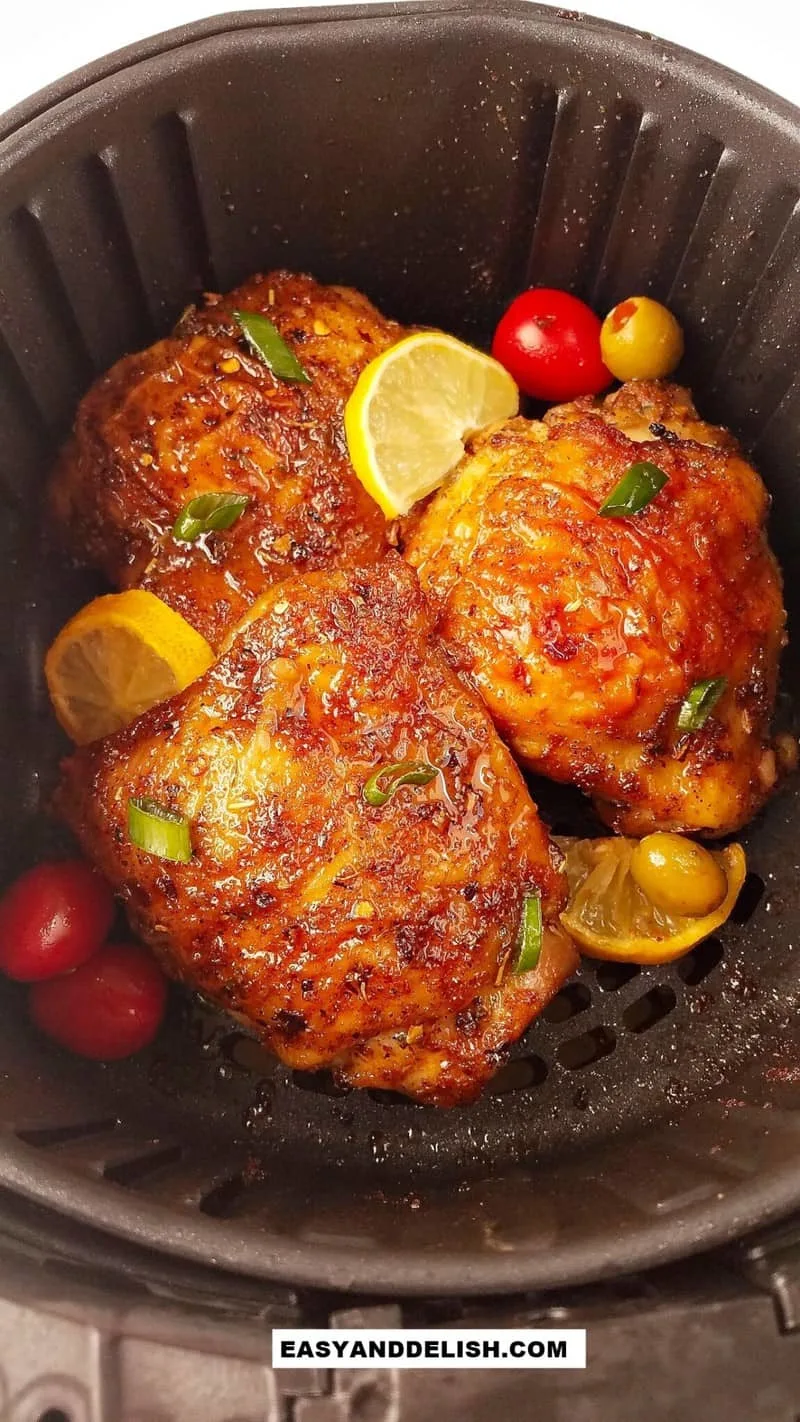 Keto Soups for the Whole Family
Light, creamy chicken poblano soup is chock full of veggies, chicken broth, and loaded with flavor. A naturally gluten-free, low-carb soup that will have your mouth screaming for more!
It's a recipe you'll be making all Fall and Winter long. Whether you're low carb, keto, or just wanting to eat simpler and healthier you have to try this keto pumpkin soup. It's an easy, delicious, and quick dinner idea.
If you are looking for a simple dump meal that the whole family will love, this Keto Chicken & Rice Soup is perfect.
Nothing pairs with a grilled cheese quite like a tomato soup with a creamy sauce. This Low Carb Roasted Tomato Basil Soup with Keto Grilled Cheese is one of my favorite low-carb family meals.
Low Carb Casserole Recipes
This Healthy Buffalo Chicken Spaghetti Squash Casserole is the perfect quick weeknight dinner. Low carb, full of flavor – it's gluten-free and SO delicious! Easily made paleo + whole30 by leaving off the cheese!
Enjoy all the flavors of a hearty Italian meal without the carbs! This keto casserole is meaty and cheesy.
Healthy eating doesn't have to mean a lot of meal prep, this Low Carb Chicken Alfredo Casserole and my family's favorite Easy Low Carb Meatball Casserole Recipe are proof of that. A good casserole dish is essential when following a low-carb diet.
Cauliflower Rice
This Pesto Turkey Cauliflower Rice Bowl recipe boasts 3 different vegetables, fast protein in the form of ground turkey, low carb (thanks to cauliflower), and just 10-15 minutes of total time!
This Rainbow Vegetables Sheet Pan dinner is fantastic with homemade tahini sauce! Serve them over cauliflower rice for the perfect low-carb meal!
Keto Chicken Broccoli Casserole is super simple to make taking less than 10 minutes prep. Tender chicken is tossed with riced cauliflower, broccoli and bacon, swirled in a creamy, cheesy sauce for a warm, tasty dinner that's actually good for you.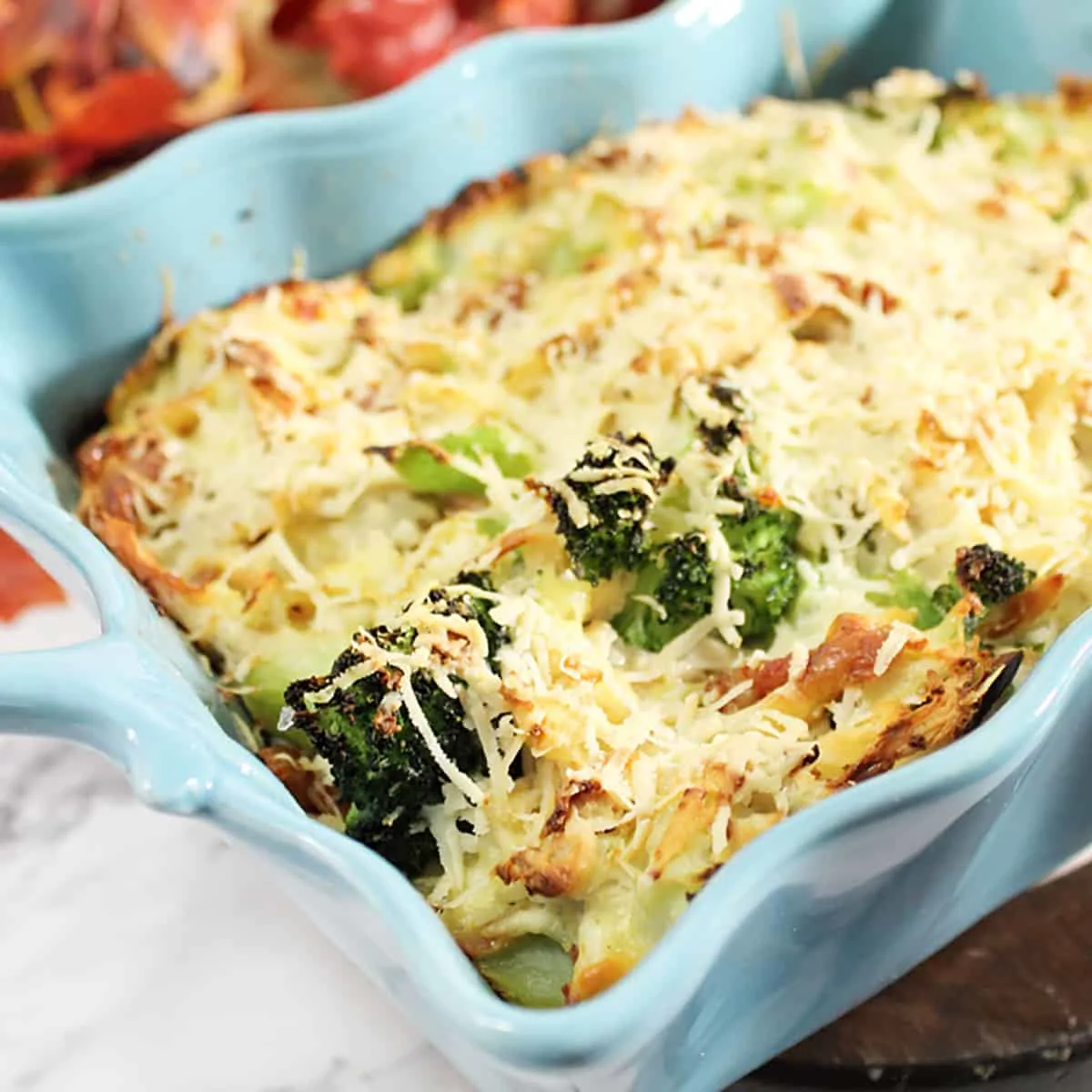 Pork Recipes
This easy stuffed sausage recipe is made with just three basic ingredients and only a few minutes of hands-on time. It's incredibly simple to make, and a great recipe to feed a crowd!
These Keto Carnitas are simple to make, fall-apart tender with crispy edges, and ridiculously flavorful for the ultimate taco experience! Plus, they're gluten-free, paleo, and can also be made whole30!
You can make The Best Keto Stuffed Peppers with ground beef, pork, steak, chicken, or whichever meat your family enjoys most.
If you are looking for more low-carb recipes check these out and be sure to follow along on social media as well as sign up for the free newsletter so that you never miss a post again.