For me, there is nothing better than having a clean and spotless home. I love the smell of air fresheners and lemon-scented cleaning products throughout my home.
Unfortunately, these products pose a risk to my family and since learning the dangers of these chemicals, I have created homemade cleaning products that are safe and work great!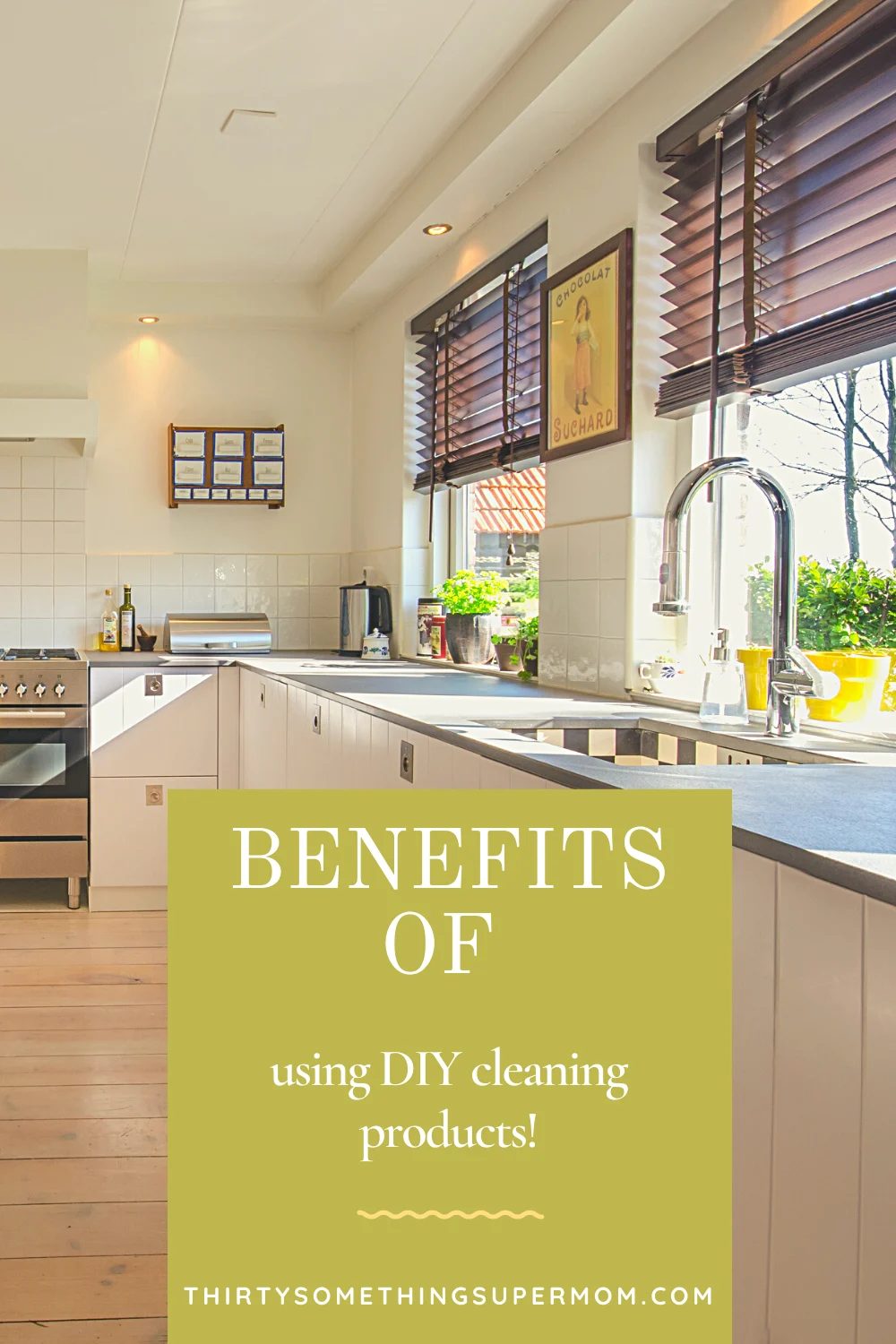 Why Make DIY Cleaning Products
Air fresheners especially pose a risk to our health because they contain harmful ingredients like phthalates and terpene, a classified human carcinogen.
Who would have thought you needed these ingredients to achieve the ocean breeze or tropical rainforest aroma? Is it really worth the health risk? Absolutely not!
I suggest getting to the source of the odor-causing problem instead of trying to mask it but if you just want to add a pleasant smell, try this DIY homemade air freshener recipe.
Be sure to try some of the best homemade cleaner recipes at the bottom of this post to help you clean up even the stinkiest of jobs.
Making our own cleaning products at home allows you to see exactly what is going into the products you are using. This will limit the air pollution in your home and cut down on irritants that can lead to asthma.
How to Make DIY Cleaning Products Safely
The rule of thumb when making a cleaning product with vinegar is 3 parts water and one part vinegar. You can add in extras depending on what you are cleaning and achieve that home warming scent that we all love from store-bought cleaners, add a few drops of your favorite essential oil.
How to Clean Cloudy Windows
Mix 1/2 Cup of rubbing alcohol and one quart of water in a glass spray bottle. Spray onto windows and wipe down with a microfiber cloth for a streak-free finish.
How to Clean Kitchen Counters
For my kitchen counters, I like to add a few drops of lemon to give my kitchen that fresh scent. To get the hard-to-clean dirt and grime out of my sink I put in a teaspoon of baking soda and let it fizz up while working hard to pick up dirt.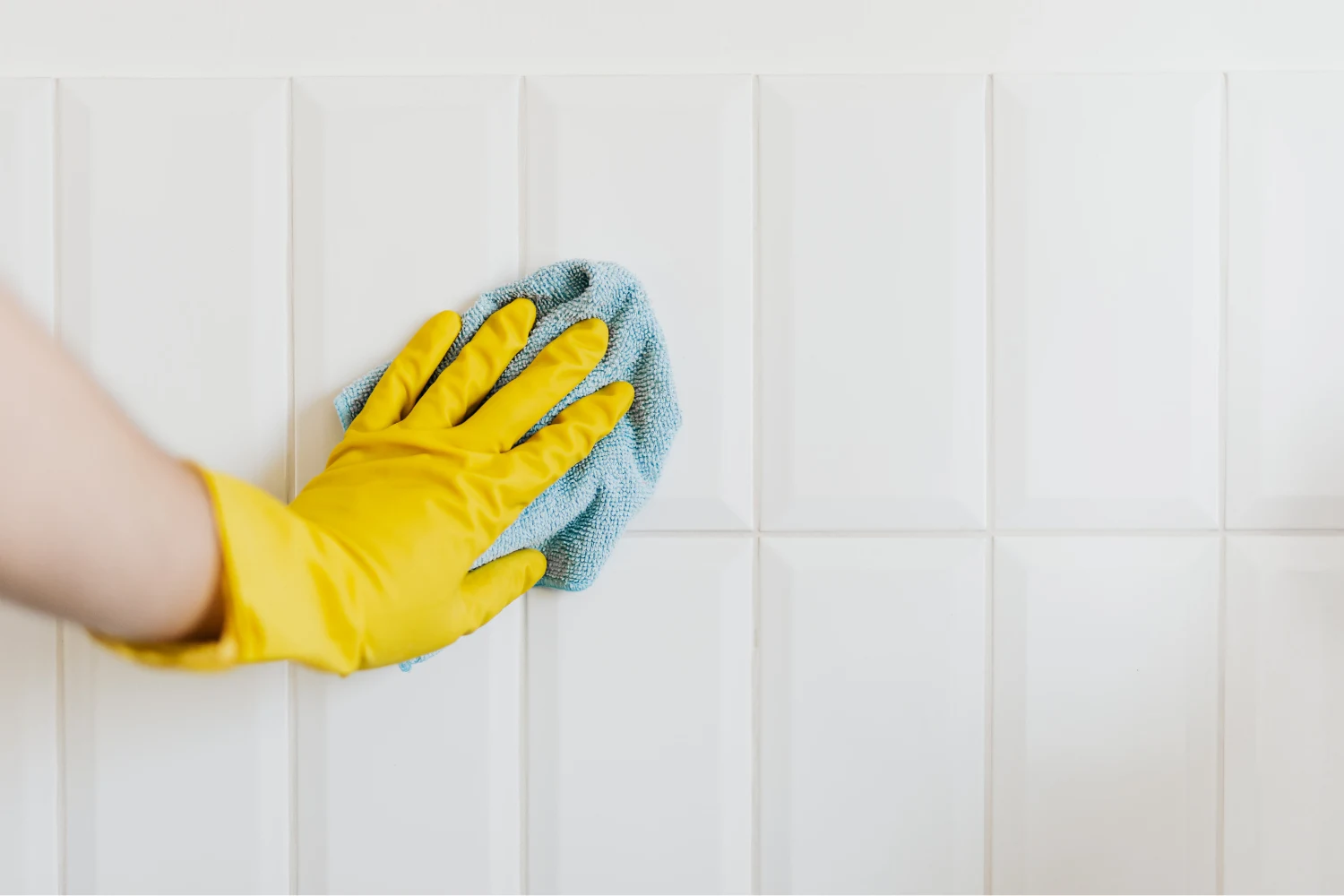 Other Ways to Clean with Lemon
Lemon is also great for cleaning brass, copper, faucets, and tile.
Be careful when using lemon around wood, this could damage your furniture so be sure to test a small inconspicuous area first.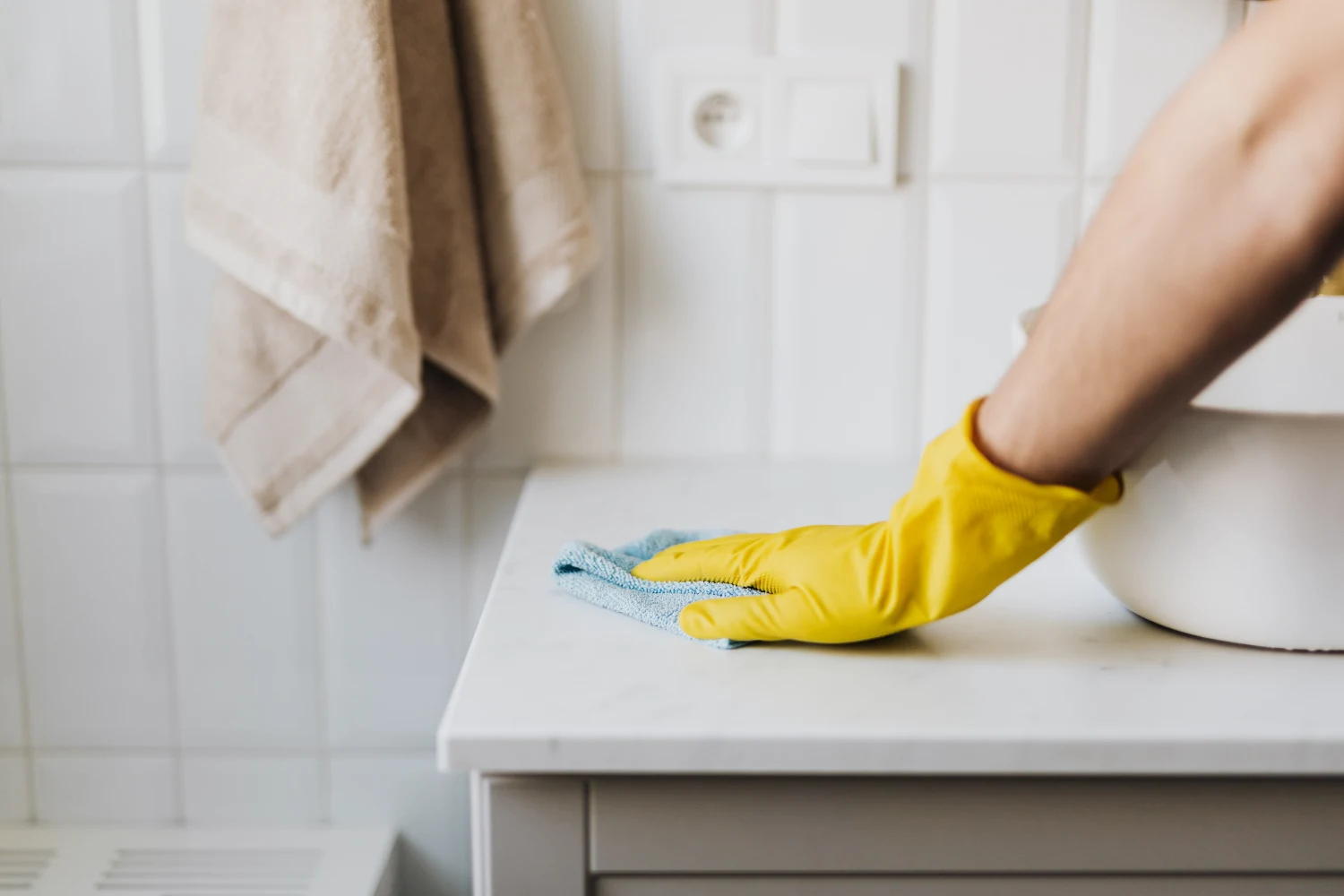 My Favorite Homemade Cleaning Product Recipes
Learn how to safely and effectively clean your beauty items with this Homemade Solution for Cleaning Makeup Brushes.
Try this Homemade Carpet Freshener to improve the look and smell of any carpet in your home.
Get the whole house clean by using these Homemade Cleaners for the Whole House and be sure to check those chores off of this Printable Spring Cleaning Checklist for a Super Clean Home
You may also like this tutorial on how to clean your microwave easily and these 9 Kitchen Cleaning Hacks to Help You Save Time & Money.
Be sure to sign up for the free newsletter and follow along on social media so that you never miss a post again!