This Spring Cleaning Checklist is brought to you through a partnership with Windex® Foaming Glass Cleaner and Soapbox Influence, all opinions are 100% my own. #WindexSparkle
Finally, Spring is here!
I feel like I have been trapped inside for some kind of experiment that involves stale air and dirty windows.
My house needs a thorough clean in spots that I haven't even seen since last Spring and I am excited to share my tips on how you can get your home sparkling again.
The first step is to print out this Spring Cleaning Checklist to help get your house sparkling clean!
After you print out the Spring Cleaning Checklist, it is a good idea to gather all of your best cleaning supplies and take an inventory on what you will need to get the job done right.
After what seemed like such a long dreadful Winter, I knew most of my cleaning supplies were depleted so I headed to Walmart and stocked up on everything I would need to get my house clean.
I picked up a new duster, microfiber cloths, Windex® Foaming Glass Cleaner, and Windex® Electronics Wipes.
The next step is to get a helper if you are lucky enough to have one available.
With this Spring Cleaning Checklist, delegating cleaning tasks throughout your home has never been easier.
Assign a room or group of chores to your helper and check off what has been done.
Checking chores off of the list is such a rewarding task, it serves as motivation to work quickly to get all of your Spring Cleaning chores done.
I always start my Spring Cleaning in the Kitchen because that is the room I use most often which makes it easy for me to overlook things that need to be done.
I have lived with a pretty thick layer of dust on my ceiling fan for longer than I like to admit but I kept putting it off until later and it turns out later was Spring, so I am tackling that room first!
After tackling the typical kitchen chores like cleaning out the sink and wiping down the counters, I started checking off things from the Spring Cleaning Checklist.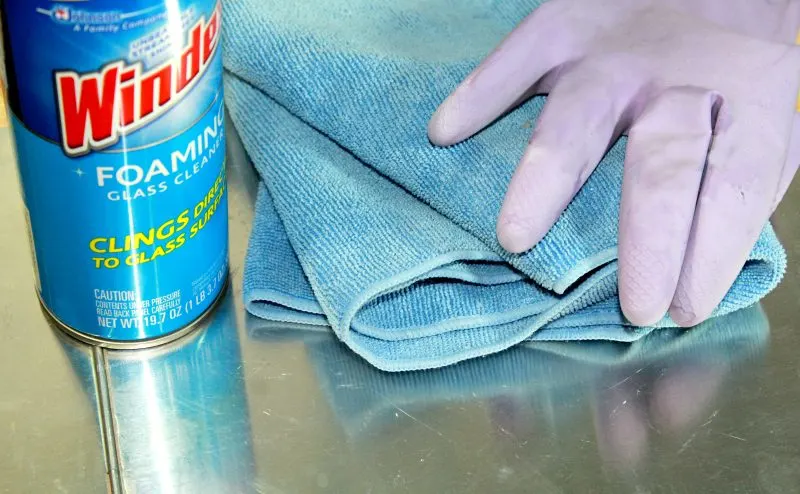 Once the ceiling fan blades and baseboards were shining again, I moved onto the windows and glass as well as the stainless steel doors.
I used Windex® Foaming Glass Cleaner because it is the best aerosol glass cleaner with an unbeatable streak-free shine!*
Since the formula clings directly to glass surfaces without the worry of dripping, I can use it for so many jobs throughout my home.
It helps me clean from one room to the next without having to grab a new product each time.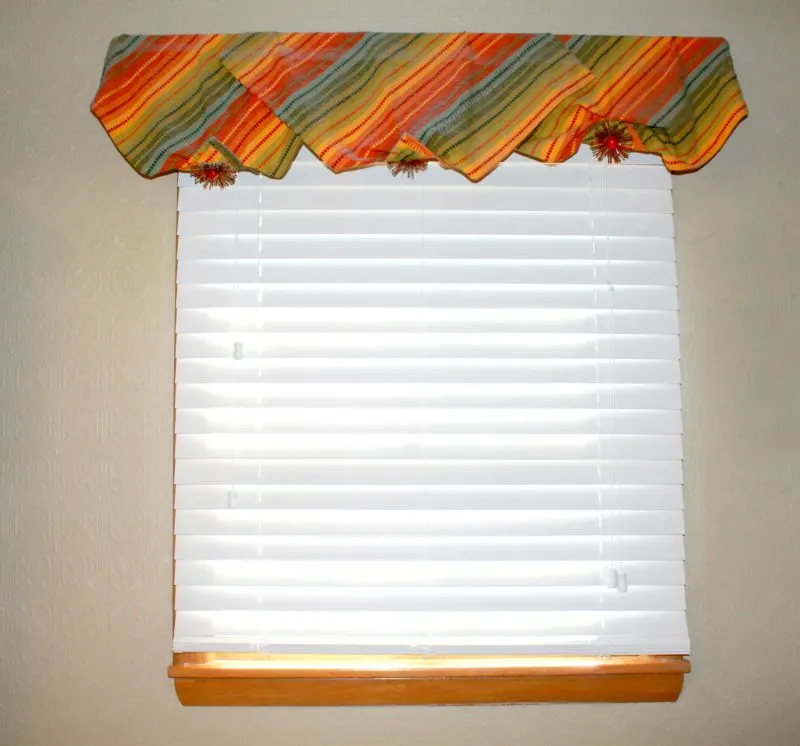 When I move to the living room I can use Windex® Foaming Glass Cleaner for the windows, ceiling blades, and glass top tables.
I also use it for most of the Spring Cleaning jobs in my bathroom like cleaning the shower doors, shining the sink and countertop, as well as making the windows shine again.
When I head outside to tidy up the yard I use Windex® Foaming Glass Cleaner to get my patio furniture looking useable again.
Once my backyard is ready for Spring, its time to put those newly cleaned patio chairs to use and enjoy the Spring.
Have you gotten any Spring Cleaning done yet? Tell me about the areas in your home that Windex® Foaming Glass Cleaner can make sparkle for you.
(*Based on lab testing against leading competitor aerosol glass cleaner per AC Nielsen 52 weeks ended 1/28/17.)