This Spaghetti Squash Casserole is so good that you won't believe it's healthy. Plus, this hearty casserole is easy to put together, loaded with veggies, and full of flavor.
Cheesy and delicious, this spaghetti squash recipe pairs sausage with a mixture of bell peppers, cheese, onions, spaghetti squash, and a creamy red sauce.
I am on a mission to create delicious recipes that are also good for you, but I don't want to be hungry all of the time and feel like I am missing out. I want a happy medium between being super healthy on something like the Specific Carbohydrate Diet and fully giving up on my health by eating the foods I grew up with. I want to enjoy my food thoroughly and not regret it when my belly is full.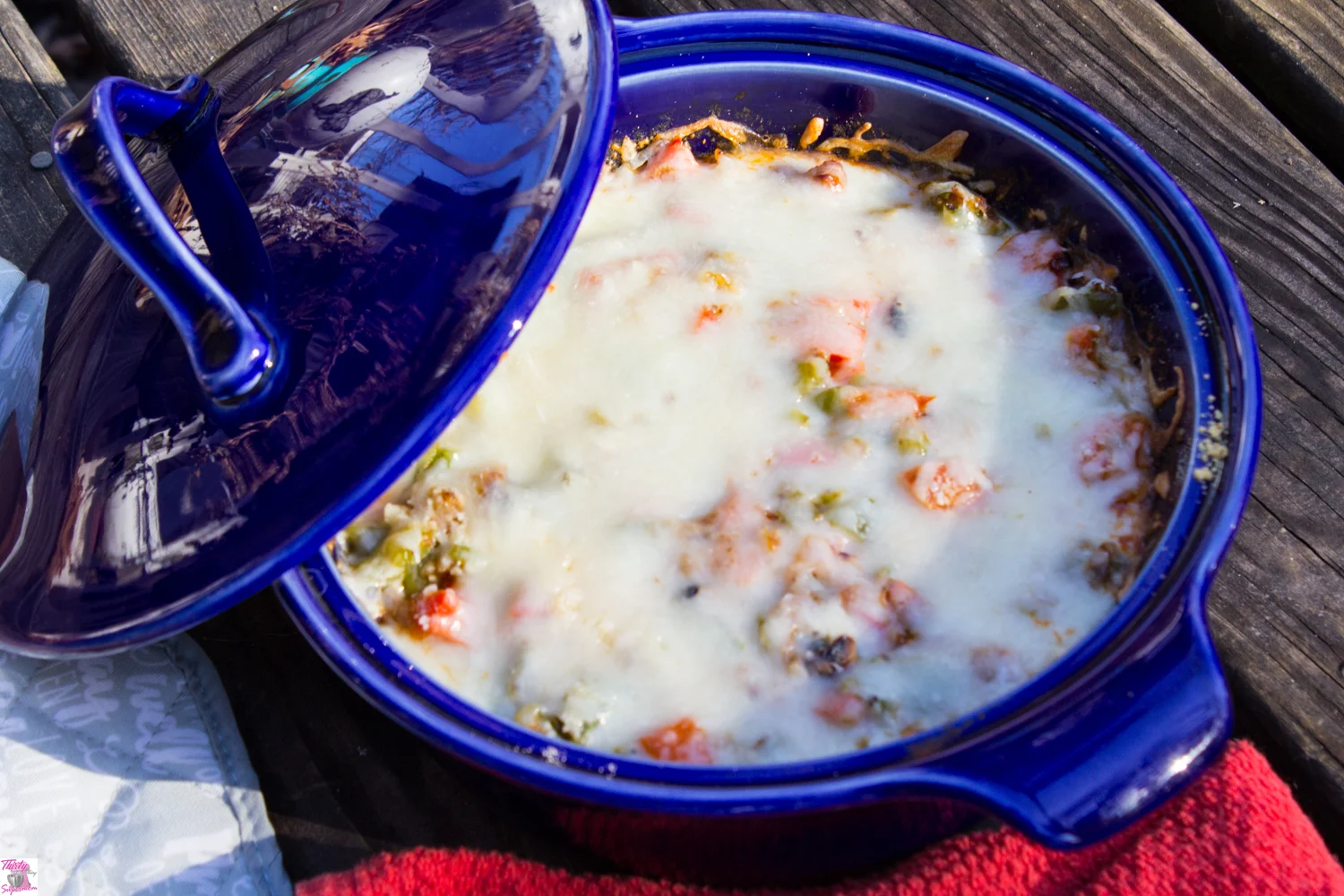 That's how I stumbled upon this Spaghetti Squash Recipe. I experimented with some ideas and have even tried other spaghetti squash recipes but everything seemed to fall short. That's when I decided to bring a special dish my grandmother taught me how to make back from my childhood memories and turn it into a casserole using better for you ingredients.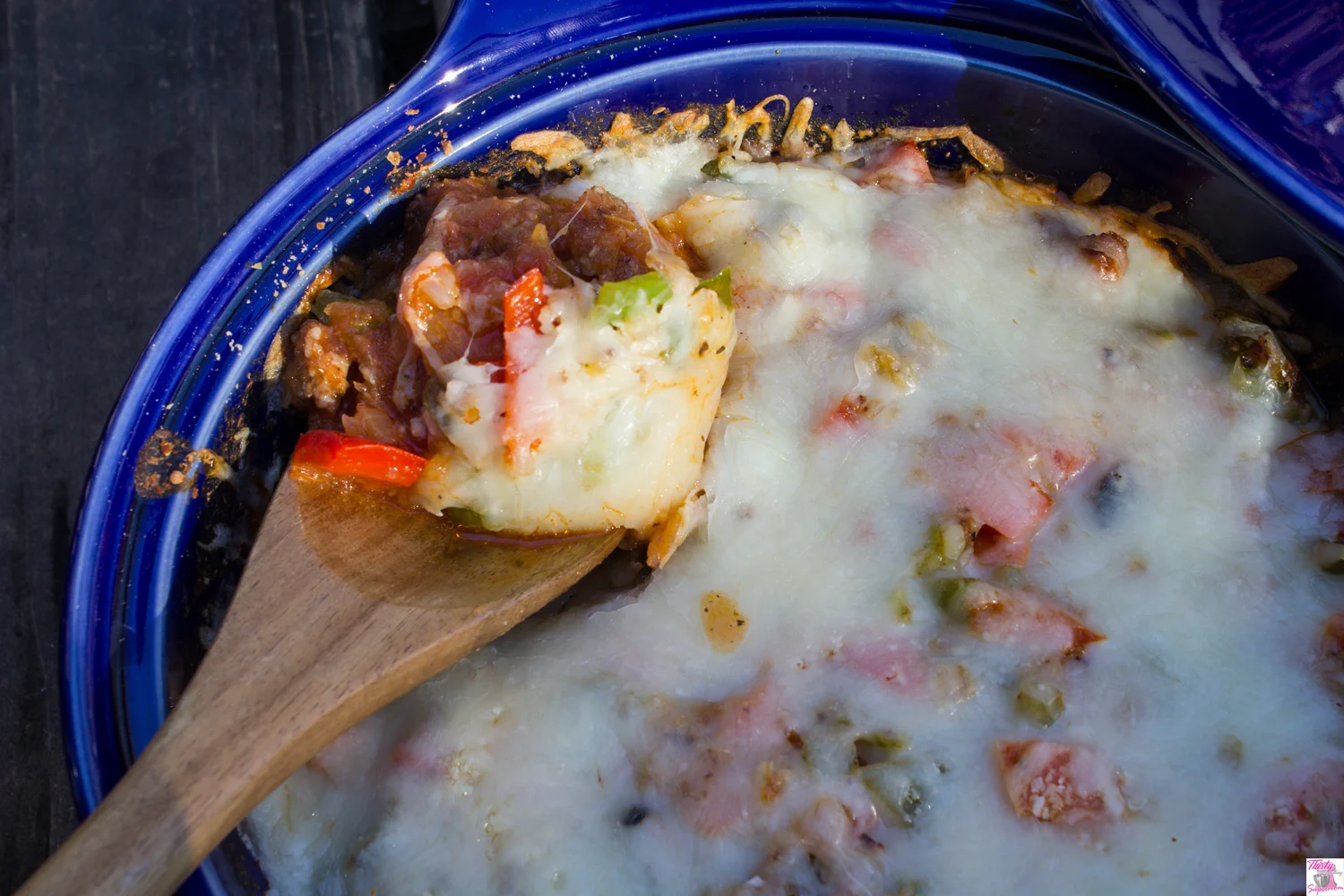 I started by slicing a spaghetti squash in half, removing the seeds and placing it face side down in a microwaveable dish with a couple of inches of water.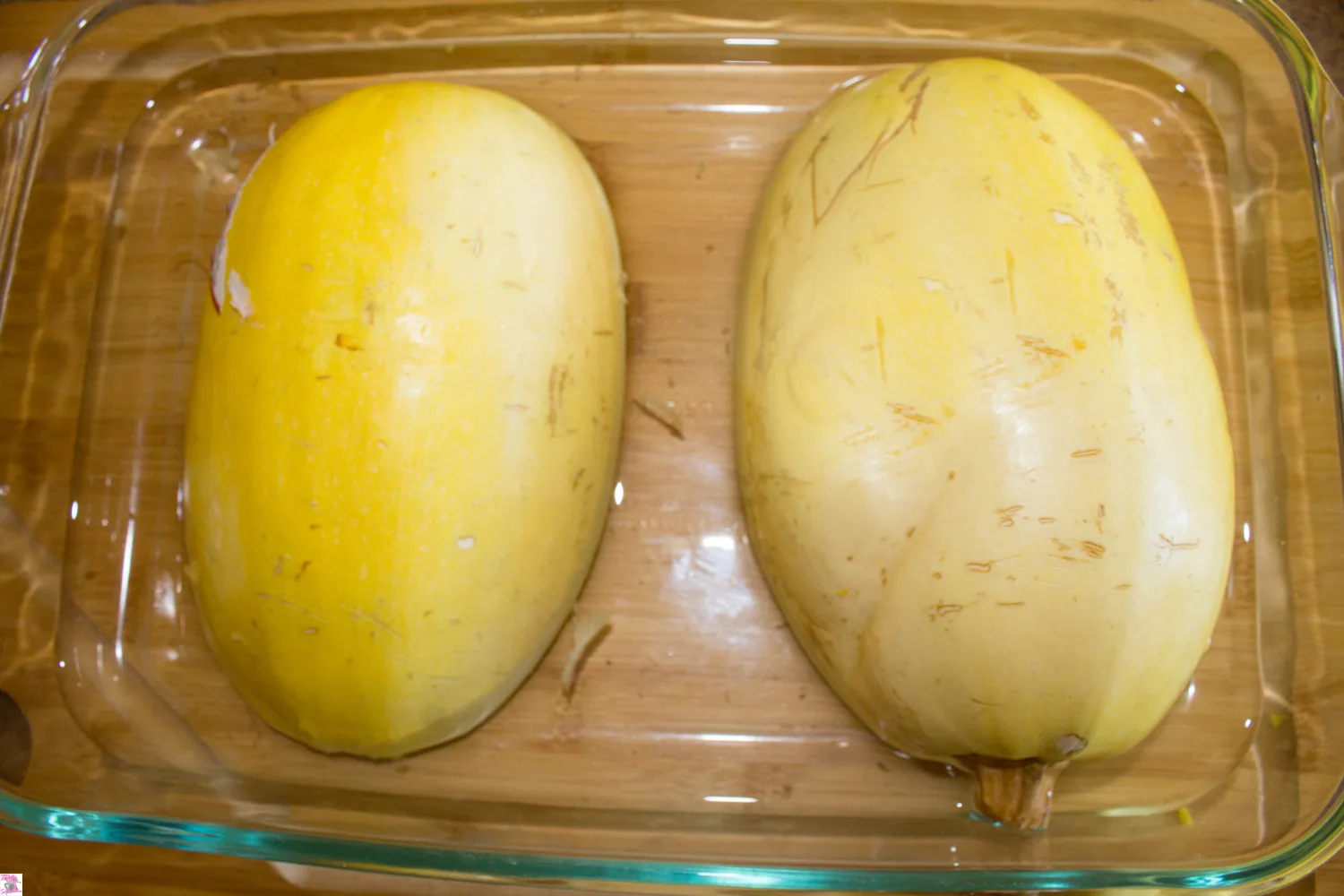 Depending on the size of your spaghetti squash will depend on how long you will need to cook it in the microwave. I was able to soften a decent sized, extremely hard, out of season, surprisingly cheap spaghetti squash for about ten minutes. Add or subtract a few minutes to find the perfect time for each situation, this part is not that big of a deal so don't overthink it.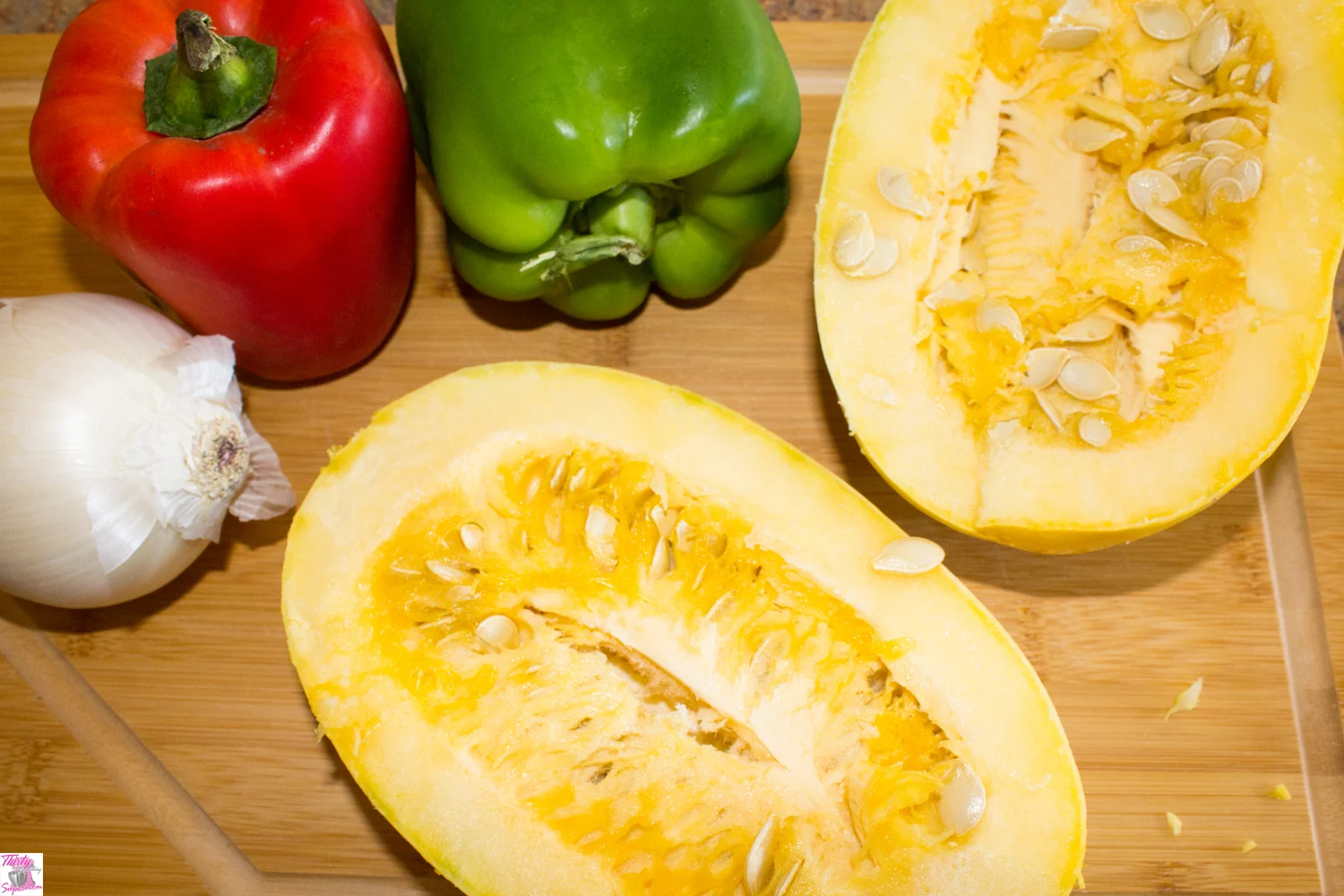 As I used a fork to remove the "spaghetti" part out of the spaghetti squash my husband informed me that no matter how long I cooked it for, I was never going to pull spaghetti out of it.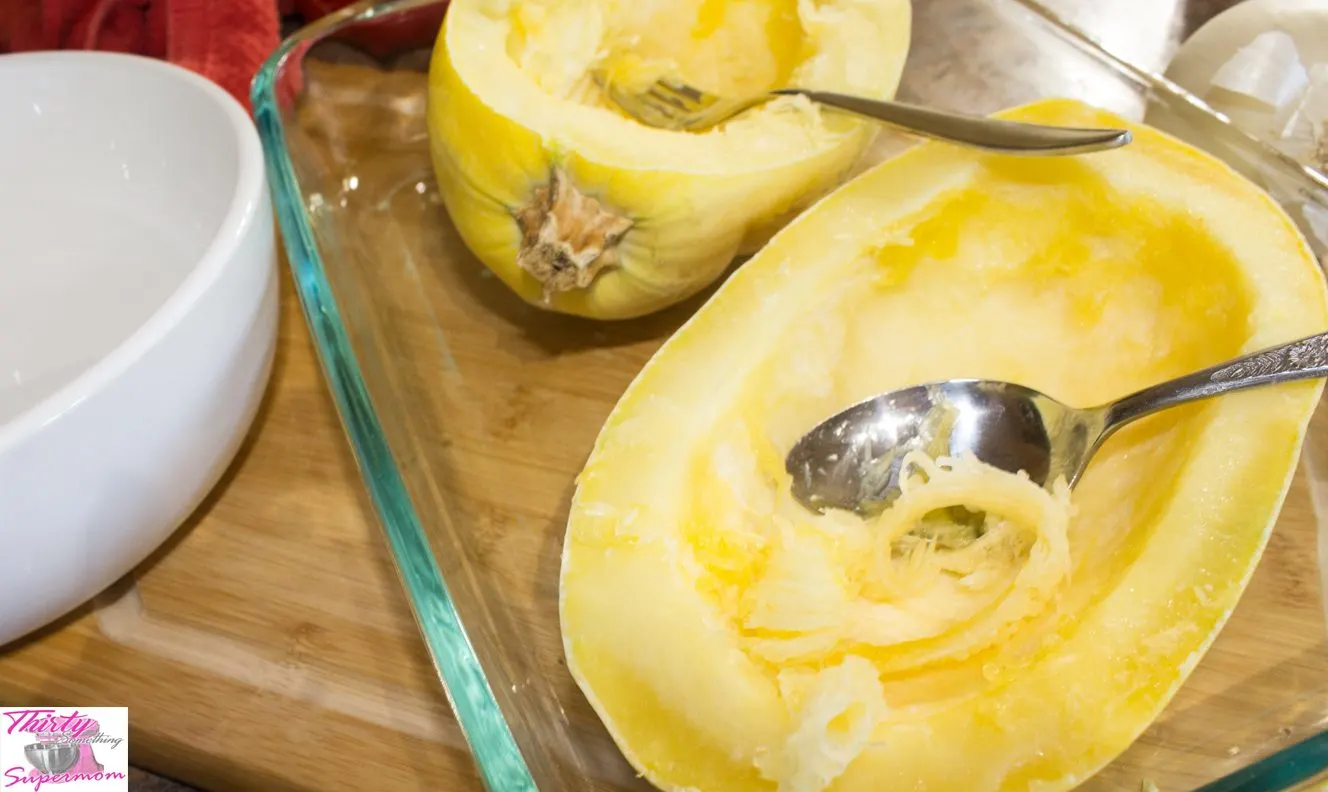 I will be the first to admit that there is a difference in texture and taste compared to traditional pasta but once again I am trying to find a happy medium, this turned out to be a great one. Plus, once you add in the other flavors and cover it with a cheesy crust complimented by your favorite red "gravy" as my grandmother would call it, you will never taste the difference.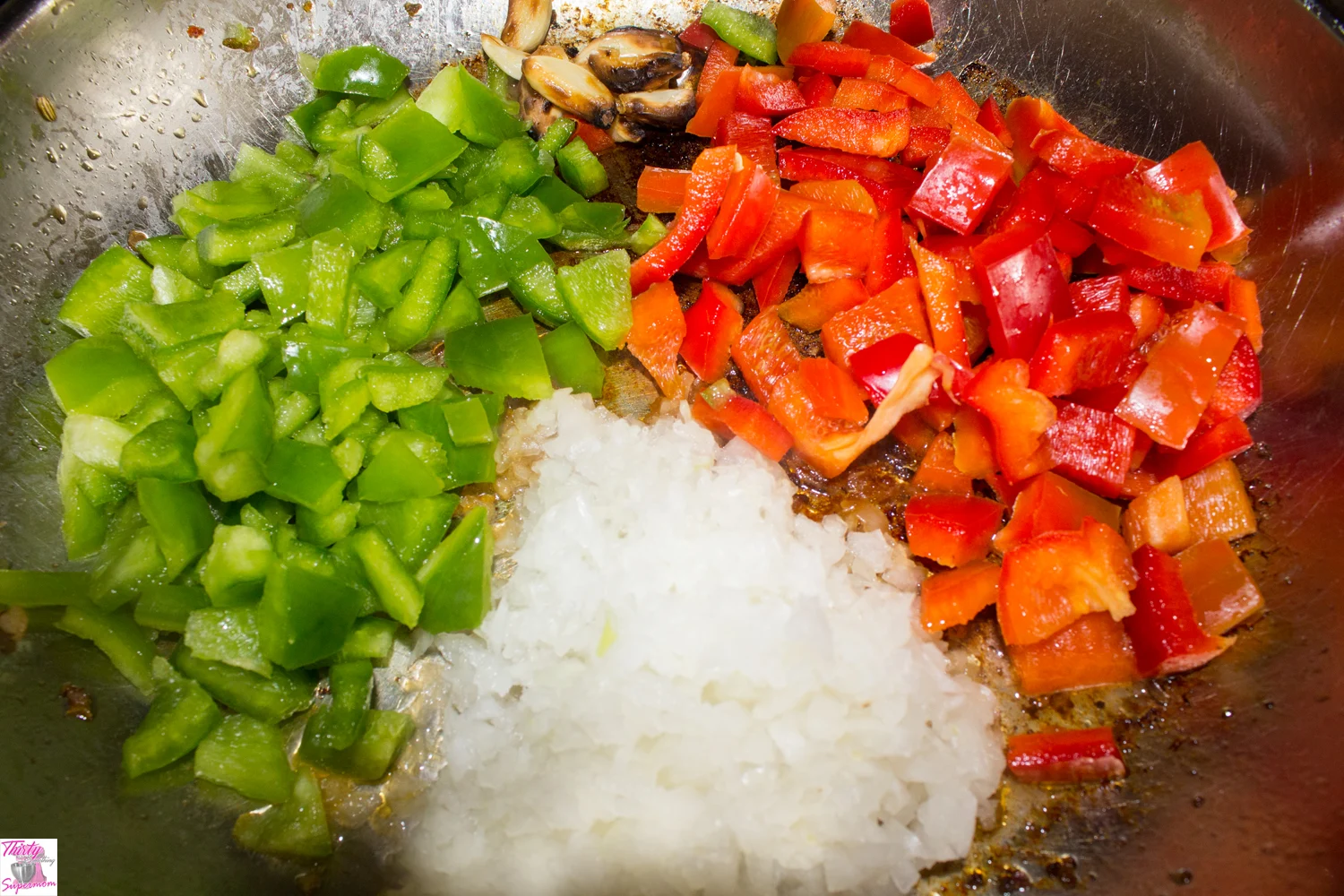 While working on the spaghetti squash you can start browning the sausage and softening the peppers, onions, and garlic in a frying pan. If you want to follow the Specific Carbohydrate Diet you can make your own sausage for this recipe. Or find a butcher nearby that will sell you sausage without any of the seasonings or casing. No need to have links for a casserole, I just chop it up and brown it in the frying pan then add it to the bottom of a casserole dish.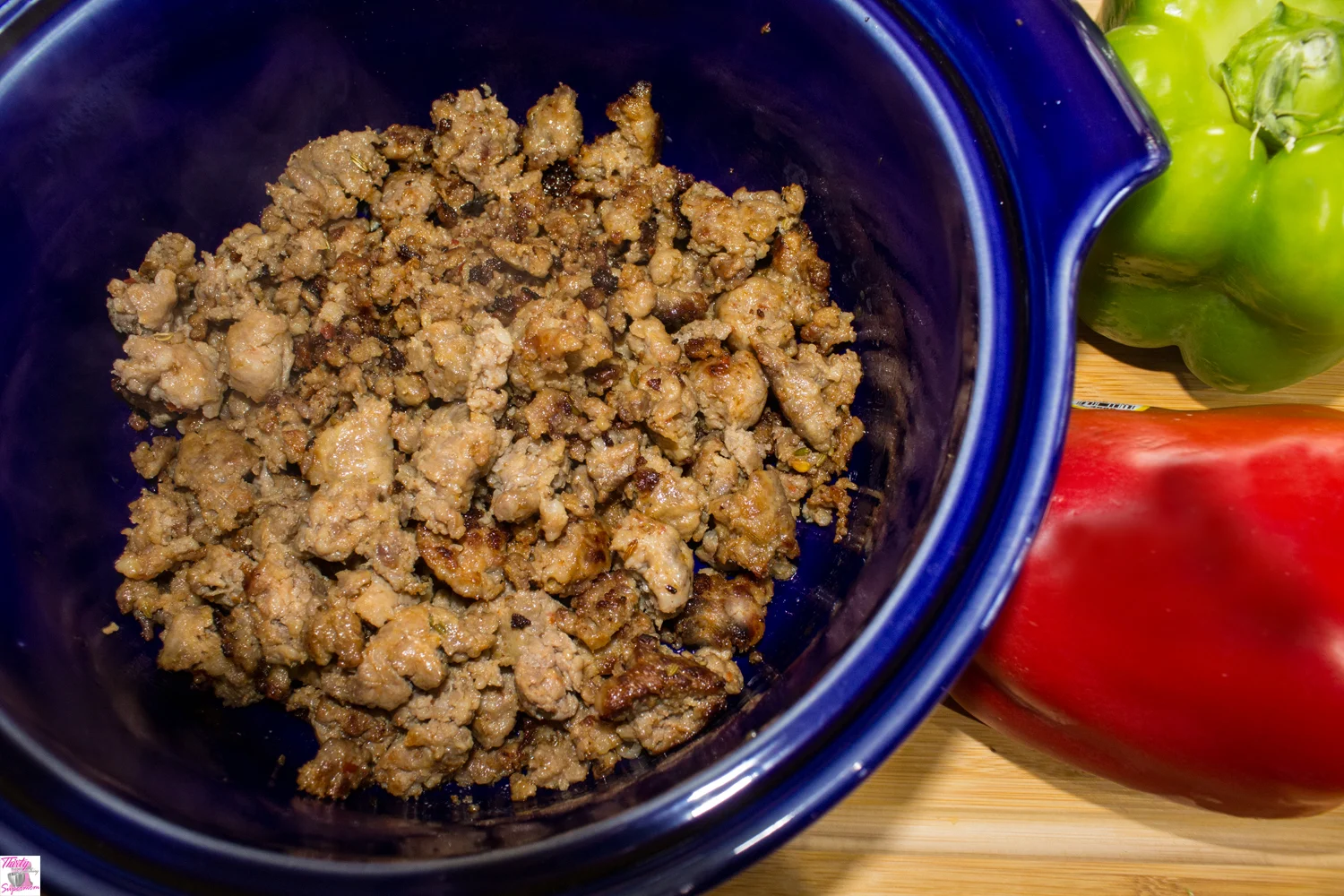 Now you are going to add in the rest of the ingredients, layering them kind of like a lasagna. Oooh yummy! A lasagna casserole sounds like a fun one to make healthy, I already have lots of ideas floating around in my head.
Be sure to subscribe to the newsletter and follow me on social media so you don't miss that one!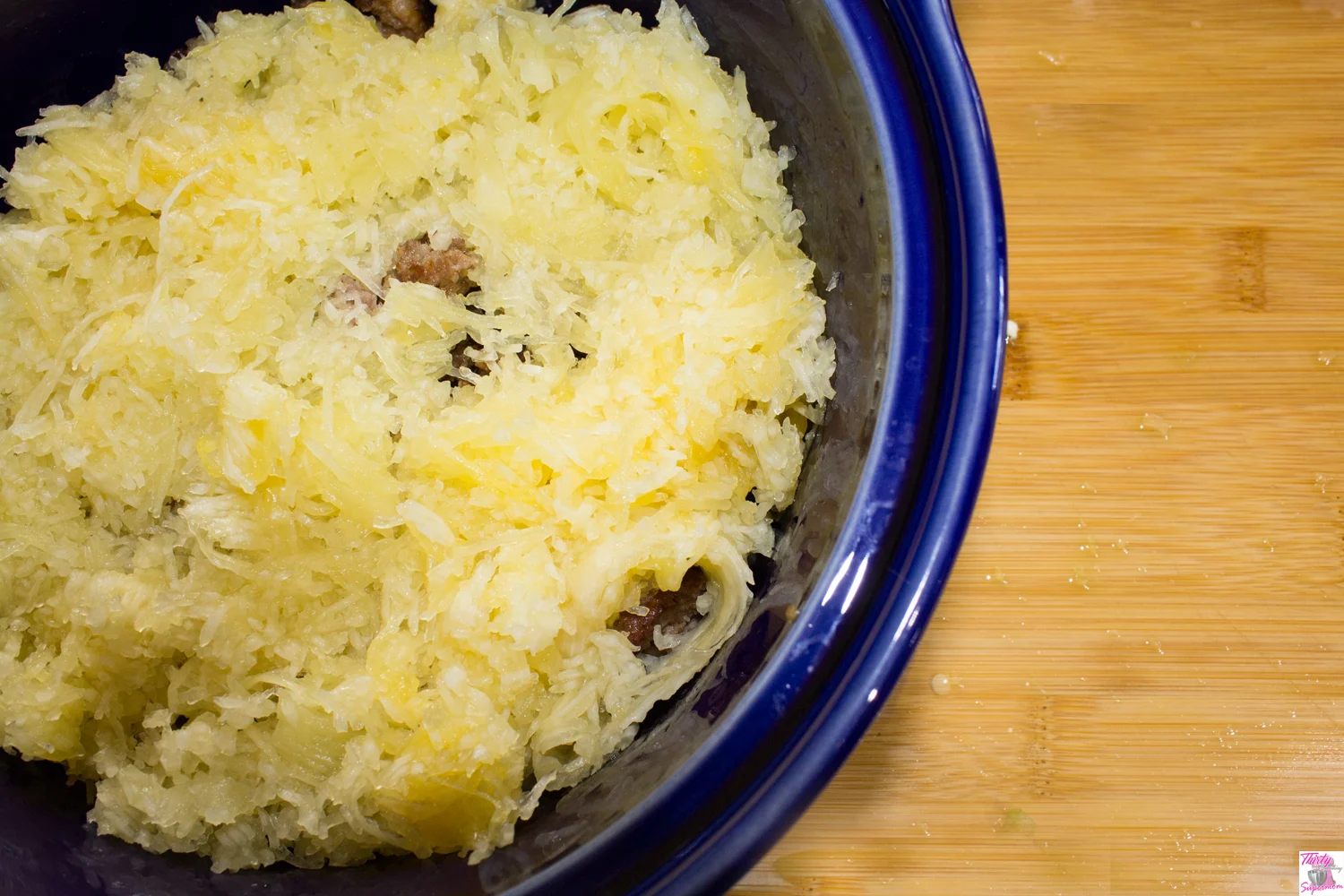 Pour the drained spaghetti squash into the casserole dish, layering it on top of the sausage.
Add a layer of pasta sauce on top and sprinkle all of the seasonings on top of that layer as well.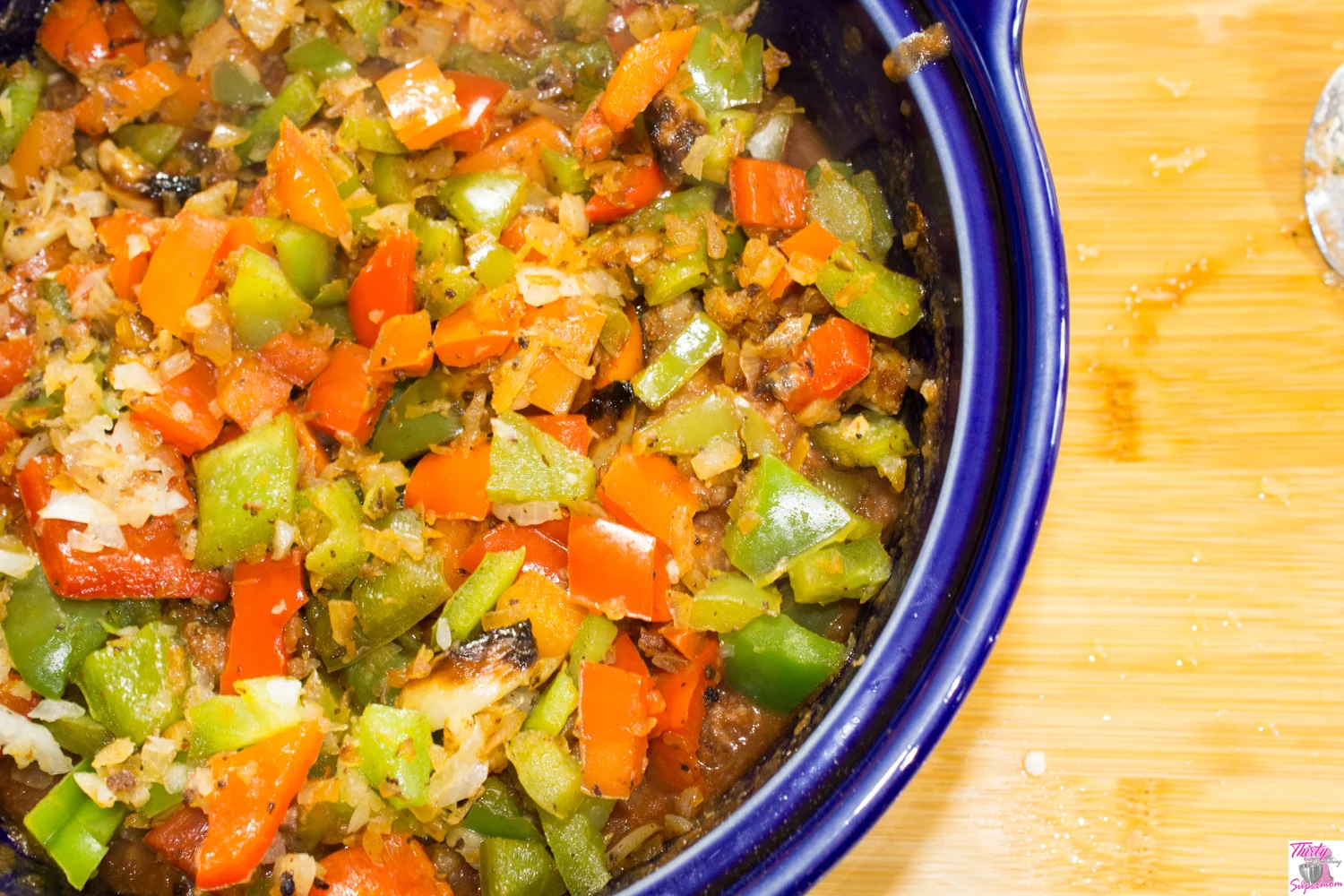 The next layer to add will be the peppers, onions, and garlic.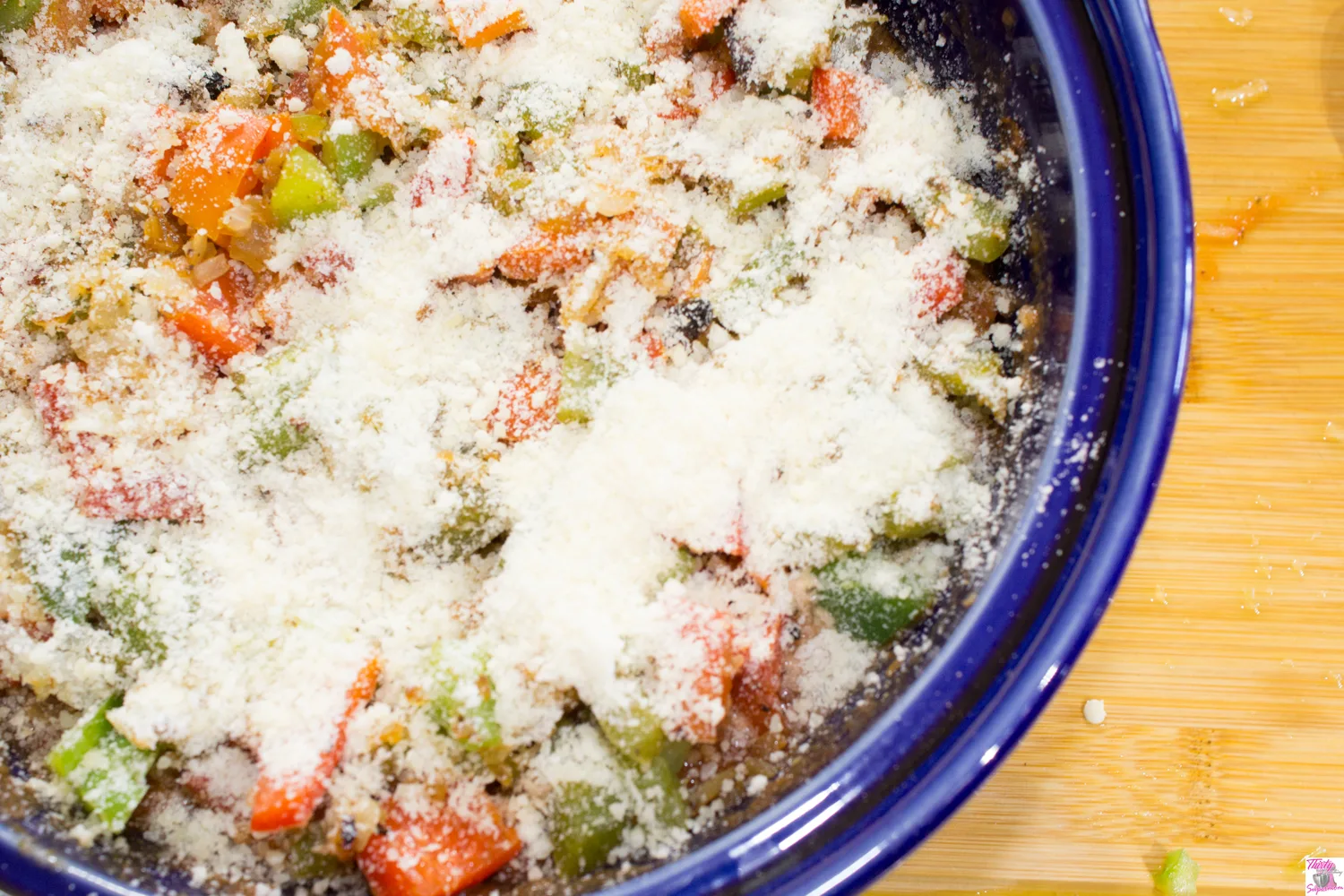 Don't even act like there is only one kind of cheese in this dish. This spaghetti squash recipe includes two different types of cheese, both parmesan and mozzarella. Go ahead and add a layer of each. If you are on SCD, just add a layer of provolone instead of mozzarella, and if you are really trying to show off, go ahead and add a layer of all three.
Bake in an oven preheated to about 375 degrees with the cover on then remove for the last few minutes of cooking to create a nice crust on top.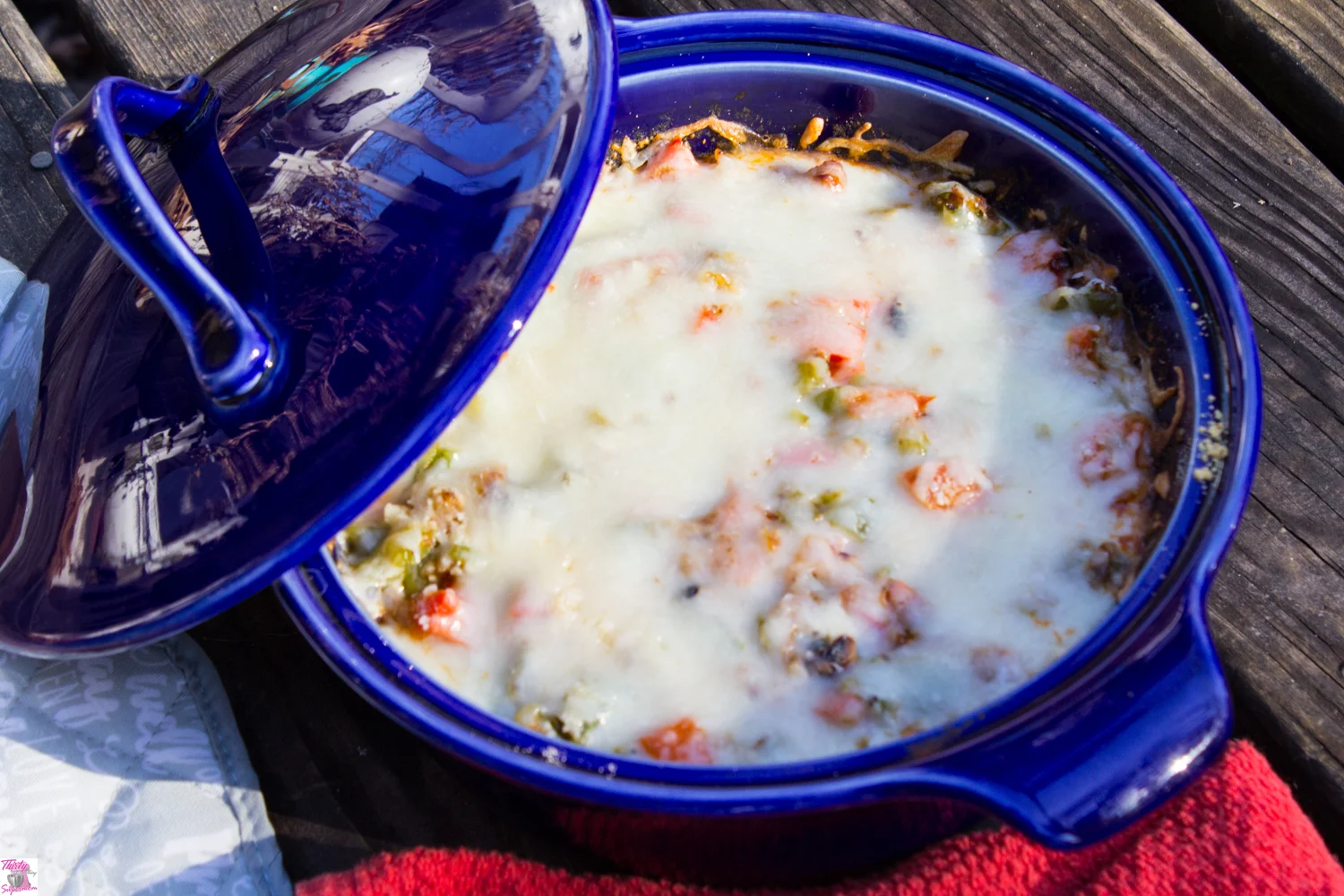 I hope you enjoy this Spaghetti Squash Casserole so much that you leave me a comment and share this recipe on social media so everyone can see it.
Easy Cheesy Spaghetti Squash Casserole
Ingredients
1 Squash
1 Onion
1 Red Bell Pepper
1 Green Bell Pepper
1 Lb. of Sausage
2 and 1/2 Cups of Pasta Sauce
1/3 Cup of Parmesan Cheese
8 ounces of Mozzarella Cheese
1/2 Teaspoon of Basil
Dash Salt & Pepper
Pinch of Parsley
Instructions
Slice a squash in half. Place it face down in about 2 inches of water and microwave for about 10 minutes. When cooled remove "spaghetti" from inside. Brown sausage and soften vegetables in frying pan. Begin assembling the casserole. Add a layer of sausage, then spaghetti squash, then sauce, then seasonings, then vegetables, then both layers of cheese. Bake at 375 for about 30 minutes cooking with the lid on for the first 25 minutes then removing it to cause a crust to form on top. Remove it earlier for a darker browner crust. Enjoy.