In order to facilitate this post, my family received free access to Mount Rushmore National Memorial. Although this partnership in no way influences me, I want to make it clear that all opinions are my own, as usual.
Located in the breathtakingly beautiful Black Hills, Mount Rushmore National Memorial offers visitors the chance to see a piece of American History that is a true work of art.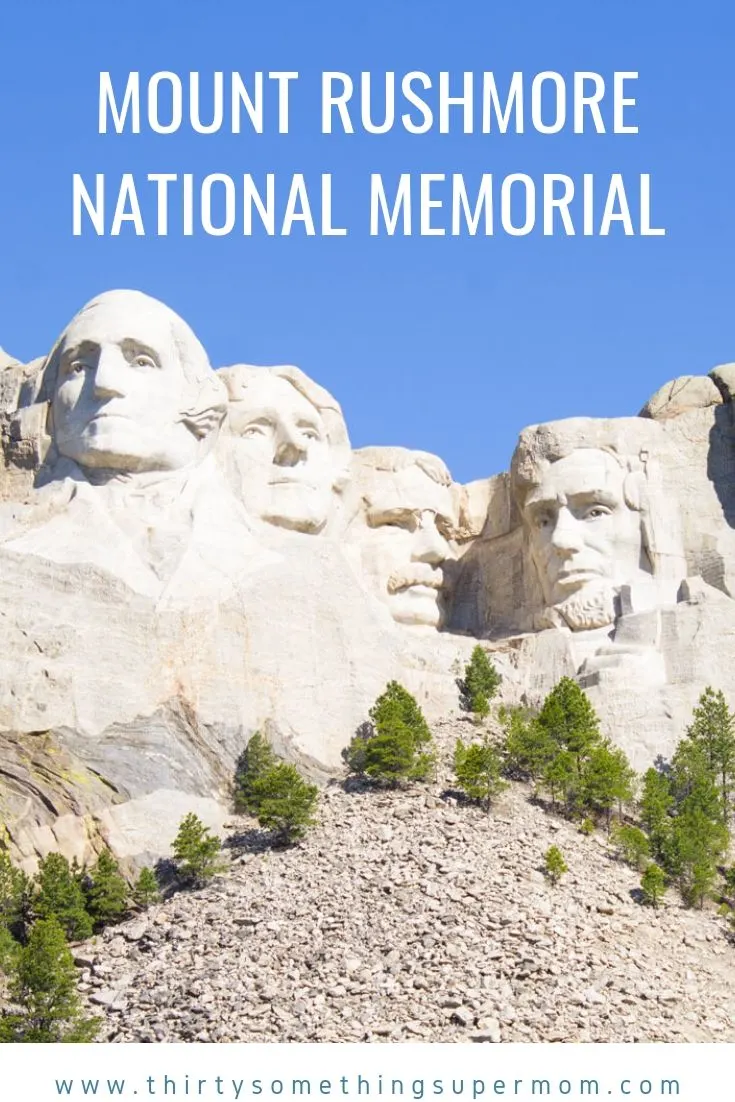 This colossal carving is known as America's Shrine of Democracy and stands as a rock-solid reminder of our national pride.
This testament to the growth, determination, and spirit of our nation depicts roughly 60 ft high faces of George Washington, Thomas Jefferson, Theodore Roosevelt, and Abraham Lincoln. The sculpture towers 5,500 feet above sea level and can be seen from miles away when the trees of the Black Hills aren't blocking your view.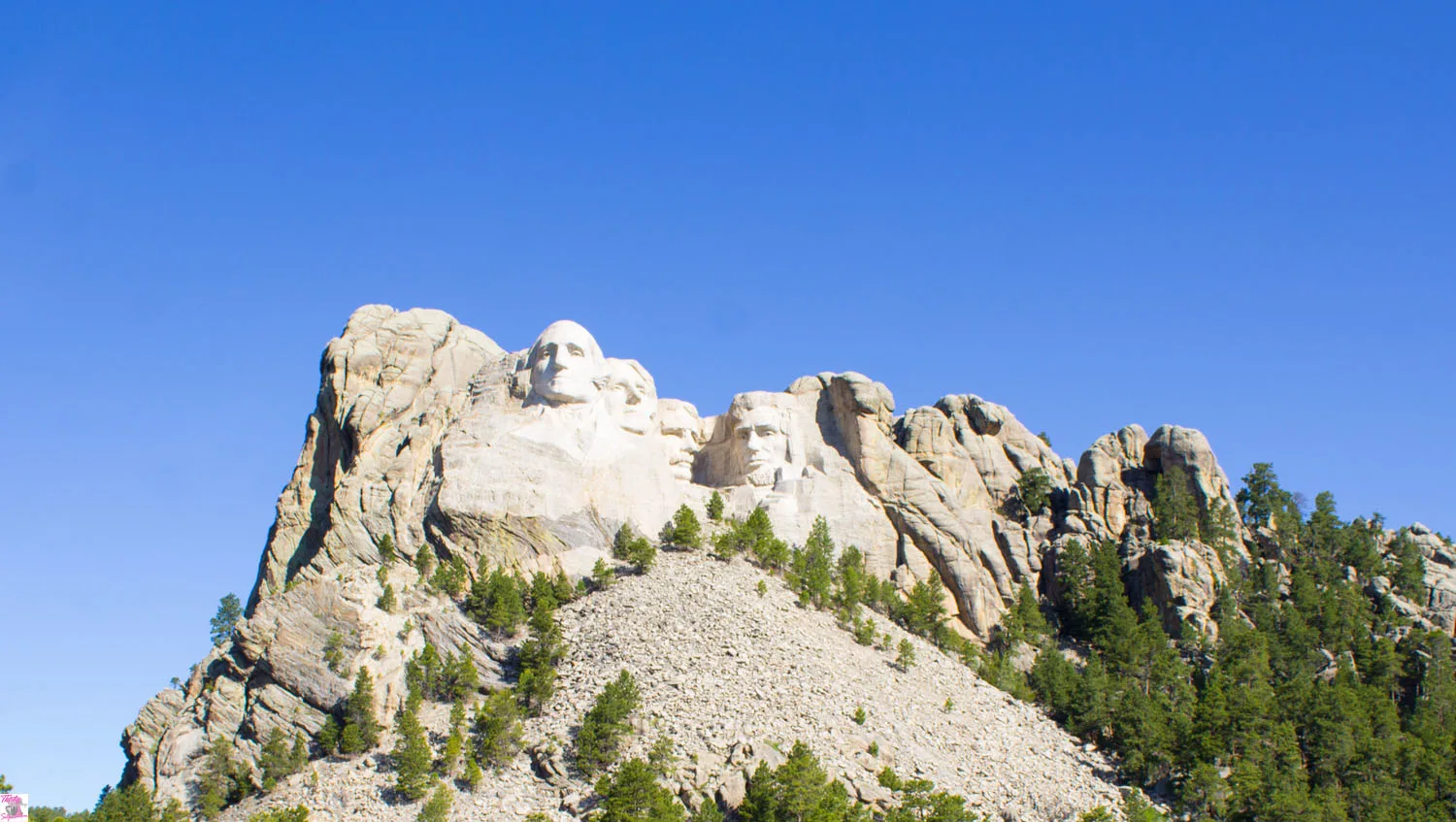 Hours after leaving Mount Rushmore National Memorial we spotted the larger than life faces while taking in the other sights that the Black Hills Forest had to offer.
When we first arrived at Mount Rushmore National Memorial we pulled up to a booth where they take payment, fill you in on where to park, and go over the basics of what to expect from your trip. The woman who was working the booth we pulled up to was super helpful and had a huge smile on her face, she seemed like she was having the best day of her life. As she went over where to park with my husband, I took in the view that she sees all day long from her booth and I knew immediately why she was so happy.
What a sight to see!
Once we parked the car and started walking towards Mount Rushmore National Memorial, we could see the Avenue of Flags. If you have not visited Mount Rushmore, you may not be familiar with the area leading up to the memorial that is flanked with 56 flags that represent the 50 states, one district, three territories, and two commonwealths of the United States of America.
The Avenue of Flags is a beautiful way to line the walk up to this amazing piece of American history. They lend themselves as a beautiful backdrop for photos of Mount Rushmore or selfies in front of the memorial.
While visiting Mount Rushmore National Memorial you can visit the sculptor's studio as well as the gift shop and learn all about the park history as well as pick up a souvenir or book to remember your visit by. There are so many different angles and locations to take pictures at Mount Rushmore that you won't really need any help remembering your trip there.
You can dine with the presidents at Carver's Marketplace, South Dakota's only 3-Star Certified Green Restaurant or just sample some of Thomas Jefferson's original ice cream recipe from 1780. A great way to burn off those calories is to take the trail with 422 stairs that will bring you up close and personal with the mountain sculpture. This concrete and plank walkway brings you through the woods and among the blast fragments, offering the closest viewpoints of these beautiful stone faces.
Be sure to bring a camera, dress for selfies, and a fun crew to spend the day with! The admission is per vehicle not per person, so load up your car, head over to Mount Rushmore National Memorial and start making memories today!
You can find out more information about what to expect from a trip to Mount Rushmore National Memorial by clicking here as well as tips on what to expect from a trip to the Badlands.