One of the hardest things about being on a restricted diet is the double cooking everything. I have to cook regular food for everyone except myself. I have to modify certain recipes to be included in the dinners I serve and sometimes I wish their was an easier way.
I have decided to compile a list of my favorite meals that need no modification and my entire family can enjoy them!
The first thing I like to start with is the meat, what kind does everyone like? In my house that is pretty easy. We all love beef so I have made a list of beefy meals that will keep you on your SCD diet and feed your family,too!
Steak and carrots
This is an easy one for those days when you feel like you are running out of time and need to get dinner on the table. I pan fry my sirloin with a little water to keep it from sticking. The non SCD'rs can use cooking spray but I like to cook everything in one pan when possible so I skip the cooking spray. Boil carrots for a few minutes and then drain. Add butter and stir until completely coated. If you are really feeling up to it, add some cinnamon and honey.
Steak and Broccoli with mushrooms and onions
Once again, I pan fry my steak with a little bit of water. I like to add peppercorns and sea salt for a little extra flavor. I steam my broccoli and grill my mushrooms and onions when the steak is almost done. I usually add butter to the onions and mushrooms to give them that caramelized flavor.
Spaghetti and Meatballs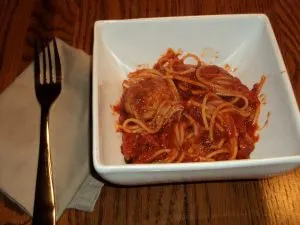 I make a great spaghetti, if I do say so myself. I love meatballs and homemade sauce, it reminds me of when I was a kid and my grandmother would cook her sauce for hours and the whole house would smell great. I would sneak in and dip a piece of bread in the sauce whenever she left the room. I was never hungry by the time dinner came around but I always ate because that little Italian lady sure could cook! So for this meal obviously us SCD'r aren't going to be able to eat the noodles but I make a homemade sauce with crushed tomatoes and onions that is SCD friendly. I then boil zucchini noodles that I cut out with a Vegetti.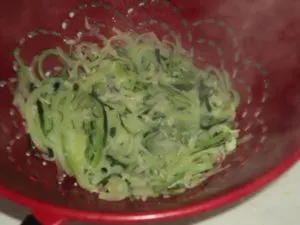 Add your sauce and meatballs, I promise you will not miss the pasta at all.