This SCD Cake recipe contains affiliate links which means if you make a purchase after clicking a link, I make a small portion of the sale at no extra cost to you.
I love making healthy versions of my favorite recipes and when it comes to cake, I have really been slacking.
Although I feel like it is more important to have a good quality SCD cake rather than a large number of cake recipes that just simply do not taste right.
After some experimenting in the kitchen, I invented this Strawberry Filled SCD Banana Cake with peanut butter frosting.
I have been able to create healthy recipes that taste like their unhealthy counterparts in the past but cake was never something I conquered, until now.
The delay may be due to the difficulty of the task or it could just be that I haven't been eating very healthy so there was no need to create another guilt-free dessert.
I have started thinking a little more clearly about the poor effects eating unhealthy foods has on my body and although I still indulge in a quick yet unhealthy meal on occasion, I am trying to do better for myself and my family.
That type of thinking forces me to create SCD cakes, which means I never add sugar or all purpose flour, and I create these healthy desserts using real ingredients.
This Strawberry Filled Banana Cake with Peanut Butter Frosting is made in a couple of steps.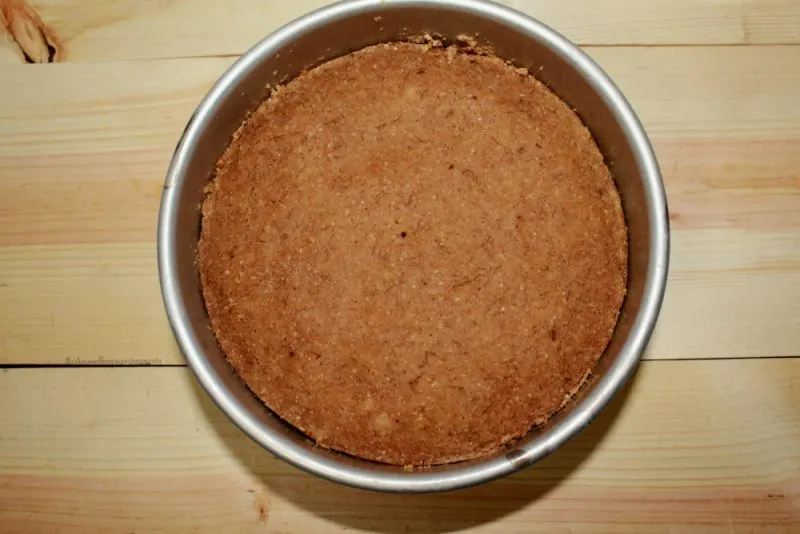 First, you will mix all of the cake ingredients in a mixer and then pour them into a well-greased cake pan.
After adding the mix to a pan and baking for about 25 minutes, you will want to make sure you let the cake cool completely.
Whip up the ingredients for the peanut butter frosting and set aside.
Next, slice the cake in half to fill it with this strawberry filling.
Reassemble the cake and spread the peanut butter frosting on top.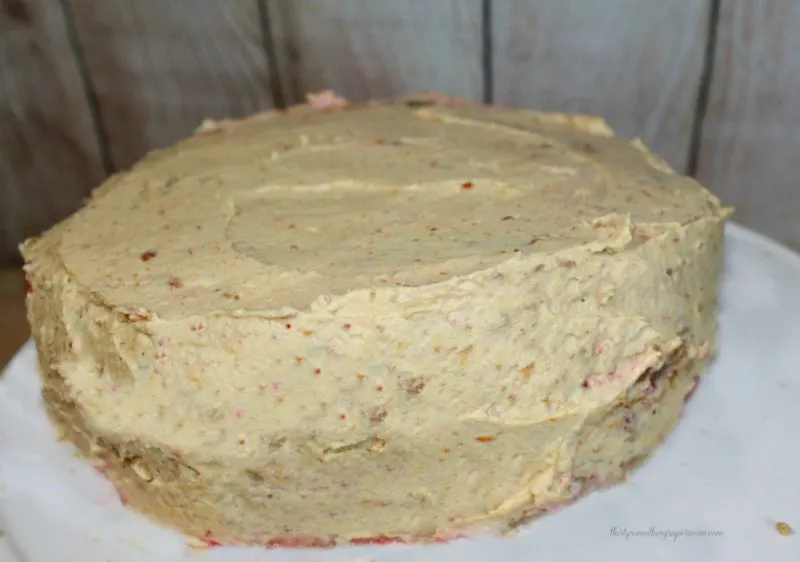 Pour the strawberry filling on top and drizzle it down the sides for an extra burst of flavor.
It is a good idea to refrigerate for a couple of hours before serving to ensure the frosting and filling have set.
Are you a fan of guilt-free desserts like this SCD cake and enjoy eating the healthier options of your favorite desserts? Or would you rather indulge in the real thing even if it is loaded with unhealthy ingredients?
Healthy Strawberry Banana SCD Cake with Peanut Butter Frosting
Ingredients
4 Bananas
1 1/4 Cup of Coconut Flour
1 1/2 Teaspoon of Cinnamon
1/4 Teaspoon of Sea Salt
1/4 Cup of Honey
4 Eggs
3/4 Teaspoon of Baking Soda
1/2 Cup of Almond Milk
For the Frosting
3 Tablespoons of Peanut Butter
1 Cup of Yogurt
1 Teaspoon of Almond Milk
Instructions
Preheat oven to 350 degrees. Mix all of the cake ingredients together and pour into a greased cake pan. Bake for 25 minutes and take out once a toothpick inserted into the middle of cake comes out clean. Let cool. Slice cake in half, add in strawberry (recipe link in post) filling. Place the top layer back on the cake. Mix the frosting ingredients together and spread on top of the cake. Pour remaining strawberry sauce on top if desired. Refrigerate and Enjoy