This shop has been compensated by Collective Bias, Inc. and its advertiser. All opinions are mine alone. #MinionsAtTarget #CollectiveBias
My family and I loved the Minions movie and we were counting down the days until it was available to own. We were so excited when we found out that they were releasing the Minions Blu-Ray/DVD MetalPak which is exclusively at Target.
While shopping to pick up the exclusive deluxe set, I also picked up supplies for my DIY Christmas Ornaments Project. When you purchase the Blu-Ray/DVD MetalPak, you get a $5 Target gift card and that will allow you to save a little money when getting all of the other fun minions items at Target. Plus the DVD which was released on 12/8 includes 40 minutes of Target-exclusive content!
It put a smile on my face while shopping when I seen all of the minions licensed products at Target like clothing, toys, and books. I think my family isn't the only ones with minion fever.
I then headed to the craft section and picked up my supplies for creating my DIY Christmas Ornaments.
I picked up some paint, ribbon, glitter glue, markers, washi tape, and a few more glue sticks for my glue gun.
I then headed to the Christmas section and picked up some clear glass ornaments that are perfect for any DIY Christmas Ornaments you may be working on. Target really is the perfect one stop shop for all of my family movie night needs.
When I got home, we couldn't wait any longer to watch the Minions movie and create our own Minion ornaments.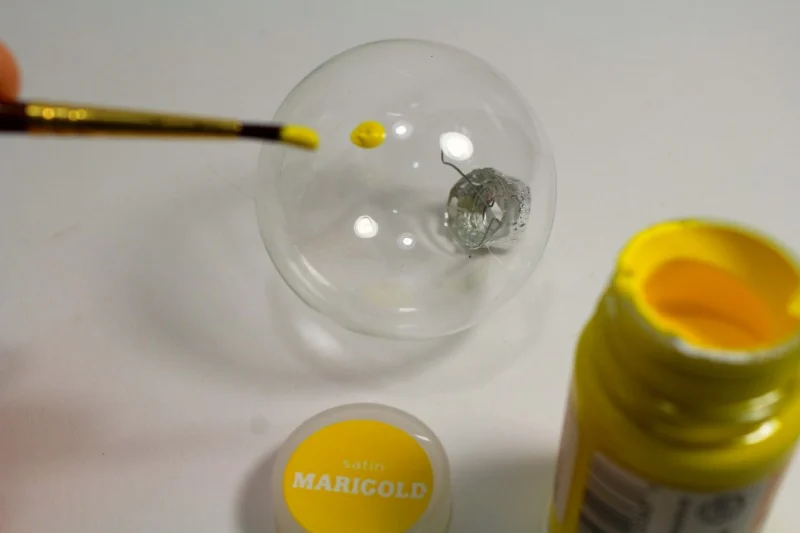 The first step is to paint your ornaments yellow. This may take a couple of coats depending on the material you are painting. The ornaments I picked up were glass and two coats was enough to get the bright yellow color I was going for with my ornaments.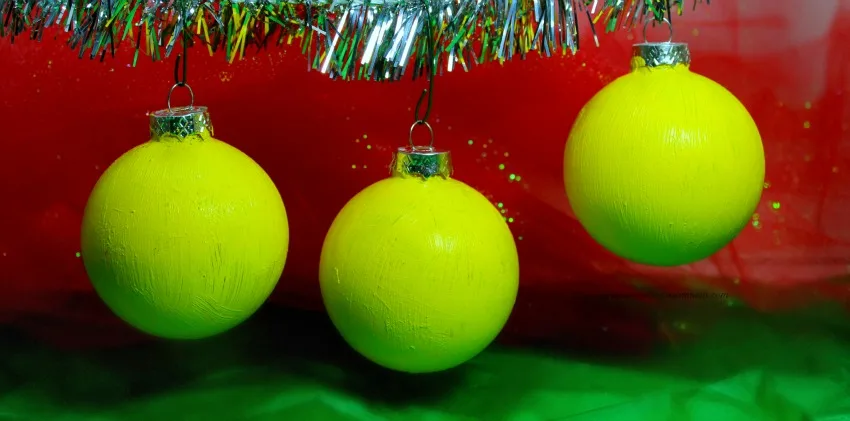 If possible, hang the ornaments to dry in between coats, this will prevent any spots being rubbed off while drying.
Cut a piece of ribbon to fit around the ornament but leave a space for the eyeholes on the goggles. Use a hot glue gun to secure it around the ornament.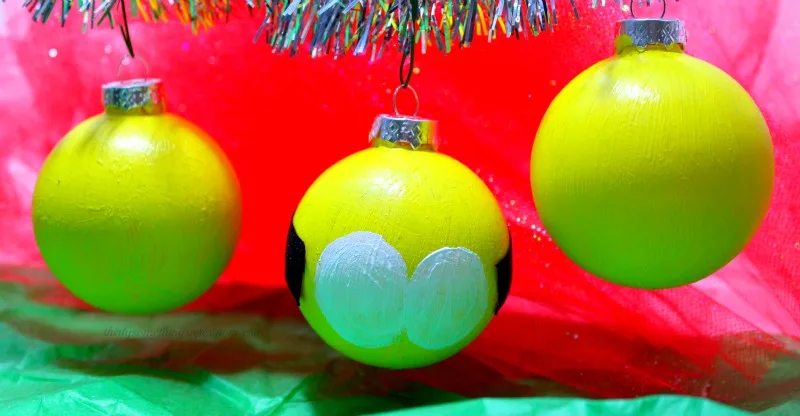 Use white paint to create the eyes but be sure to leave room around them for the goggles.
I then used the glitter glue to create the eye holes of the goggles. Be sure to fill in any gaps left from the ribbon, this is a great way to even out and smudges or lines created with the white paint.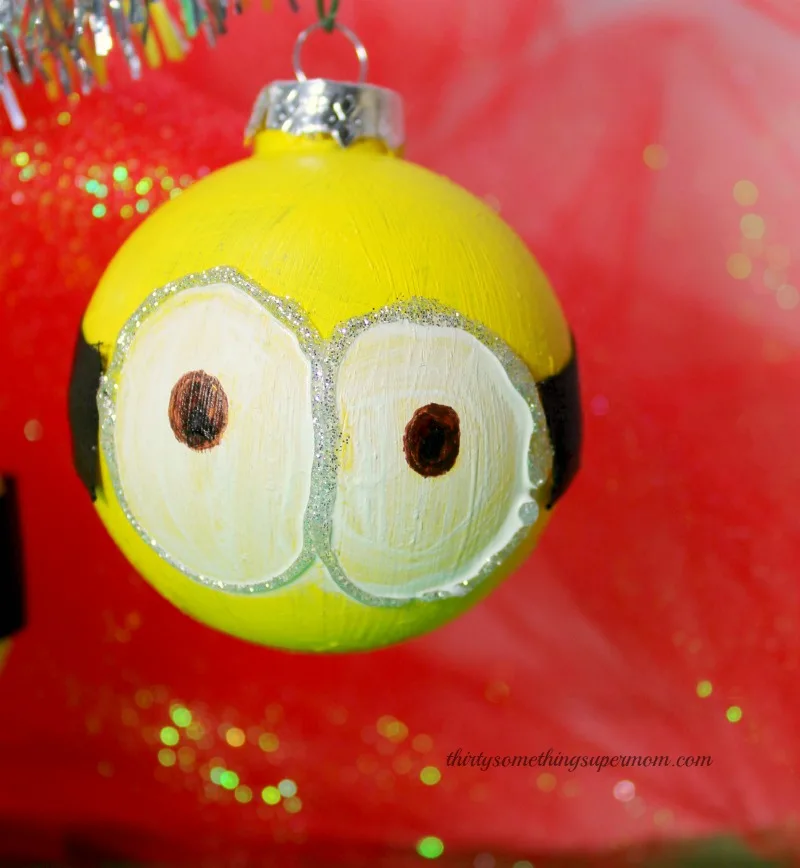 Let the glitter glue dry before working on the extra details and filling in any more white or yellow paint. I would suggest letting it sit overnight to ensure it has dried completely.
If you want to create the famous minions overalls, use some washi tape in a light blue. Then color in the pockets and buttons after placing the straps on.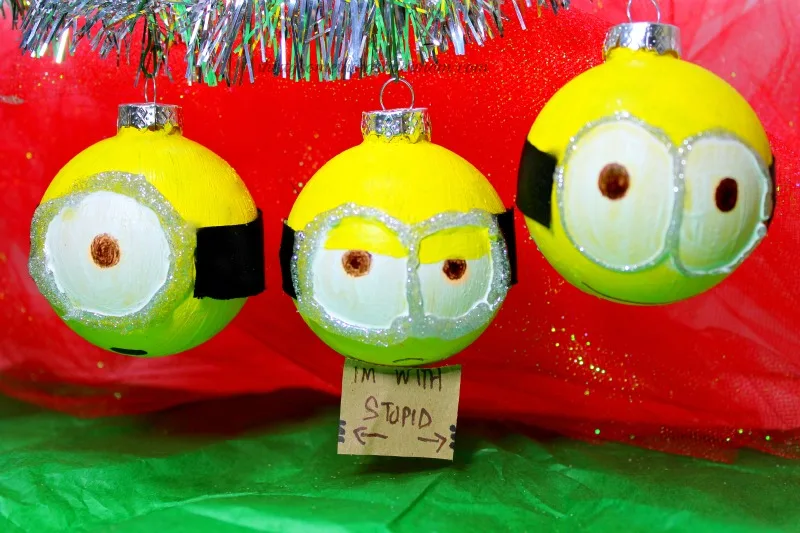 I added lowered eyelids and I cut out a little piece of cardboard and wrote "I'm with stupid" and placed it on the bottom of one minion. I also created a one-eyed minion to resemble Kevin, my favorite character in the Minions movie.
Now that our Christmas tree is full of minions and holiday cheer, I think we will watch the movie again tonight while enjoying the decorations on our tree. You can pick up your Minions movie Blu-Ray/DVD Metal Pak at Target online right now by clicking here or heading to the store! Will your family be creating their own DIY Christmas Ornament this year?