This shop has been compensated by Collective Bias, Inc. and its advertiser. All opinions are mine alone. #BoxTopsHero #CollectiveBias
As hard as it is to believe, back to school season is upon us! We have been busy shopping for our back to school supplies and even making a DIY Desk Organizer with a box top holder in preparation for the first day of school. This time of year really brings out the crafty side of me and since getting organized is so important in preparation for the new school year, I am excited to share a tutorial for this DIY Desk Organizer!
We headed to Walmart to pick up both our essential back to school supplies and everything we needed to make our DIY Desk Organizer. I remember enjoying shopping for all of the back to school essentials when I was a kid and now I enjoy watching my daughter pick out all of her must have items as well.
I am not a fan of shopping from store to store, I love being able to get everything all in one place so Walmart is the perfect one stop shop for all of our back to school needs!
After picking up pencils, glue, tape, and other office supplies we headed over to the grocery section to get Kleenex® Trusted Care* 3 Bundle Pack, Kleenex® Trusted Care* 4 Bundle Pack, Scott® Tissue 20 Roll Pack, and Viva® Vantage® 6 Big Rolls.
I love being able to stock up and get products I need for my home as well as helping out students and teachers. Stocking up for home is always great but it feels even better to be able to stock up for school! Since these products are on our back to school shopping list anyway, it's easy to be a super mom and save at the same time.
I am all about saving Box Tops ever since my daughter's school sent out a report to let parents know exactly how they help out the school.
I couldn't believe how many box tops were collected over the year at school and it was even more surprising how many important school supplies were purchased using the Box Tops! Ever since my eyes were opened to the benefit of collecting Box Tops for the school, I always clip and save them whenever possible.
I especially enjoy being able to stock up on products like Kleenex®, Scott®, Viva® Vantage® with double Box Tops! It makes back to school shopping so much easier to give back double with Kleenex® Facial Tissue!
I also love being able to upcycle the product packaging whenever I can so I used a little bit of each of these products to create our DIY Desk Organizer with a Box Top holder.
It's so easy to make this DIY Desk Organizer that I am going to make one for my office once we use the rest of the products.
The first step is to cut the top of the Kleenex® box.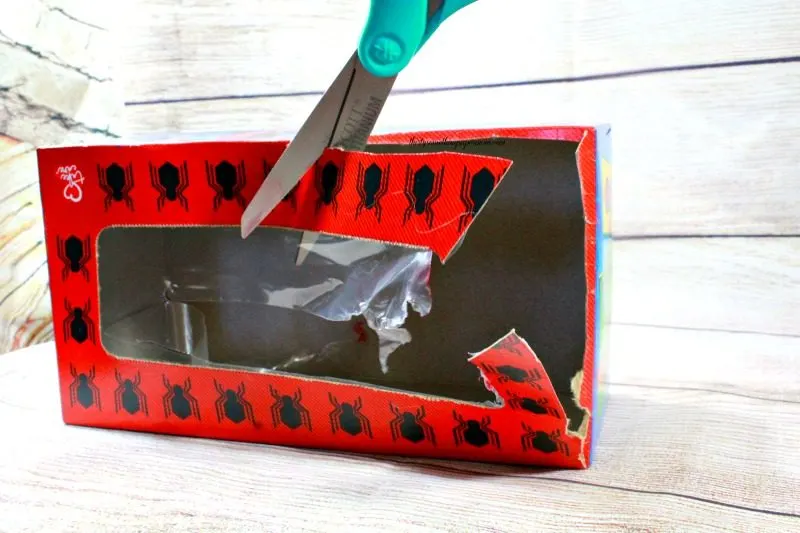 Cover the inside and outside of the tissue box with colorful tape.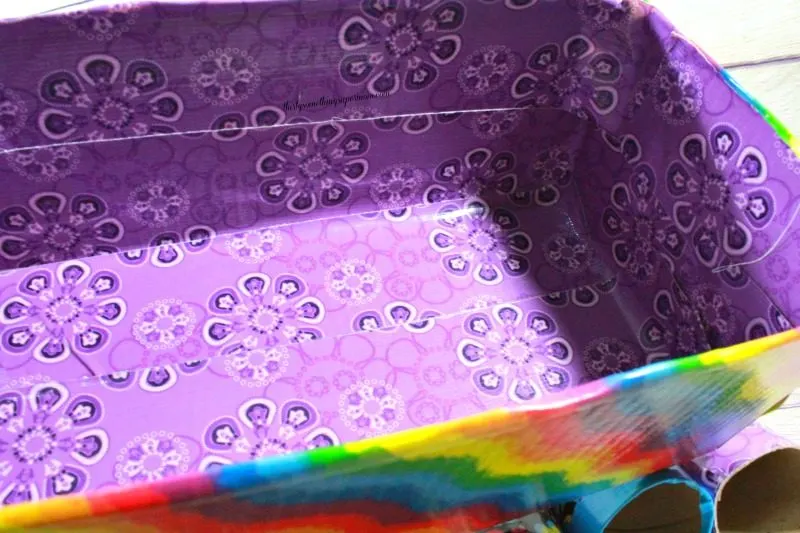 Cover the toilet paper and paper towel tubes with colorful tape.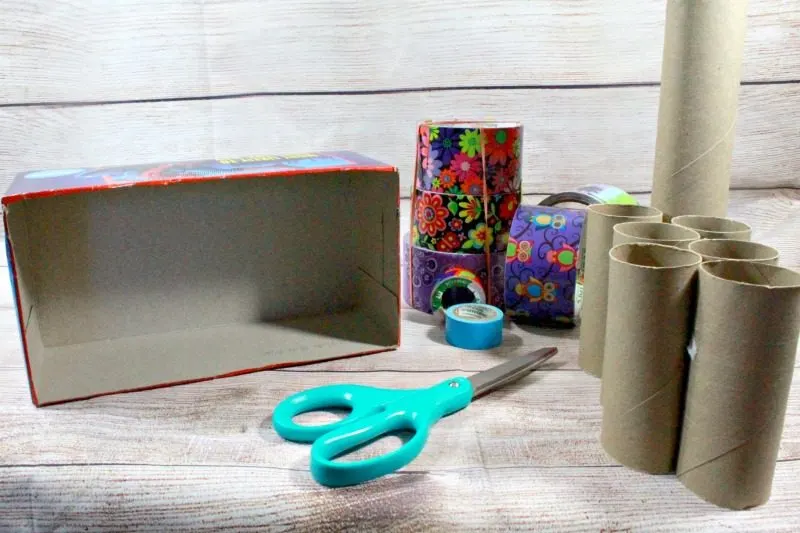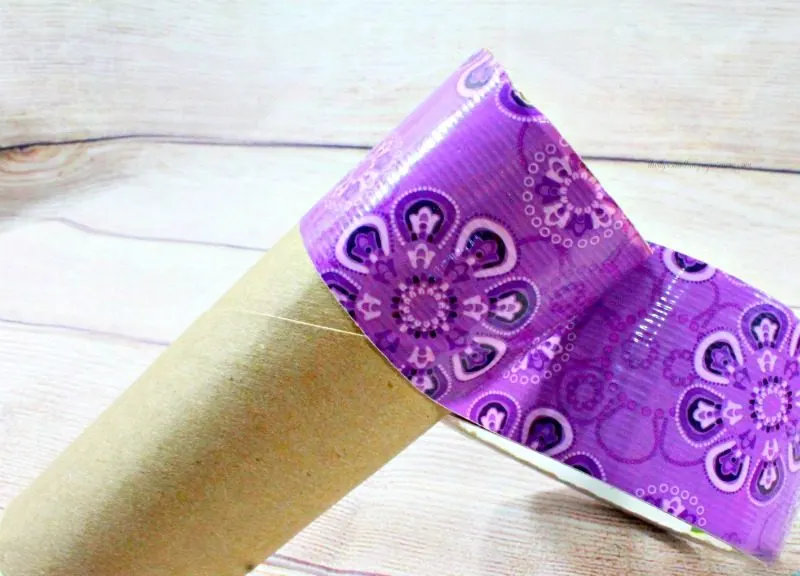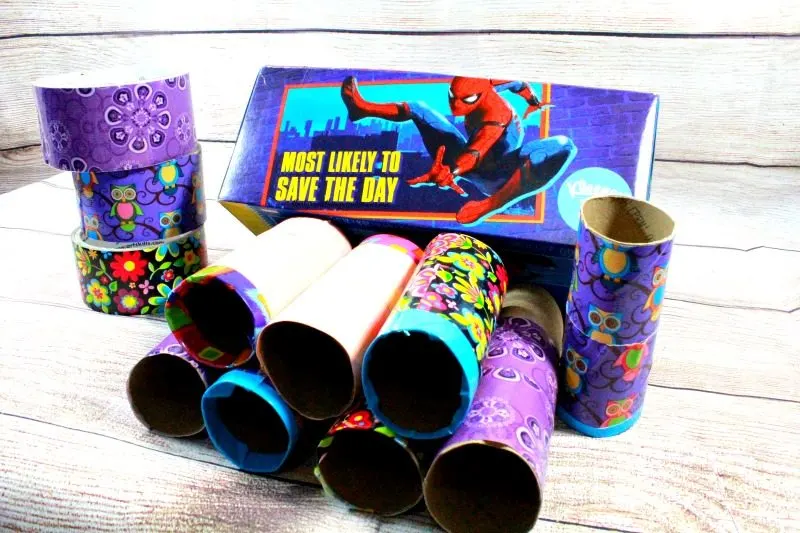 Using a hot glue gun, add a few drops to the sides of each paper tube and press it against the inside of the tissue box, starting with the longest roll.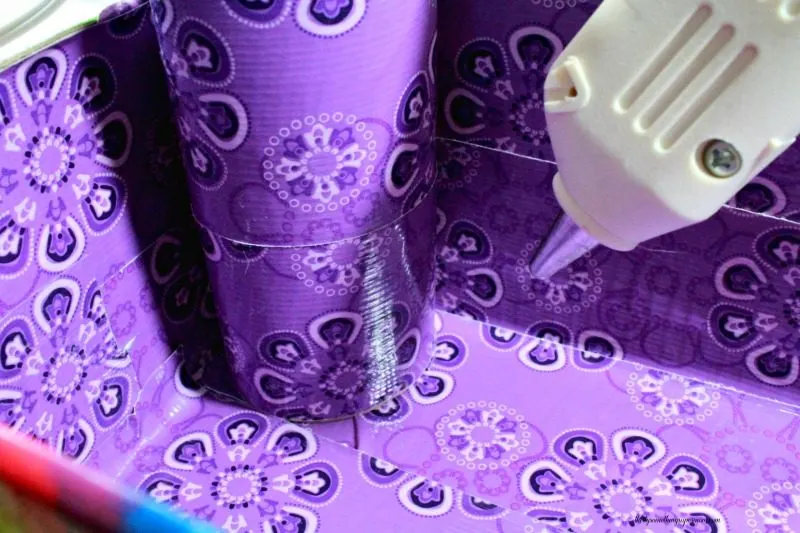 I used the paper towel tubes for the edges to house bigger items like scissors and rulers.
Keep adding the tubes with a drip of hot glue to hold them together.
Be sure to leave a space in between the rolls to hold items like index cards or tape rolls.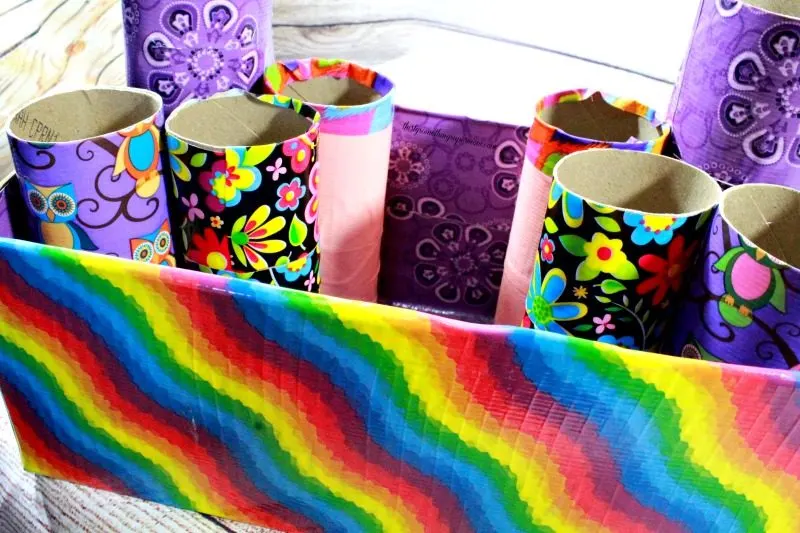 Adjust the placement of the tubes depending on your organizing needs.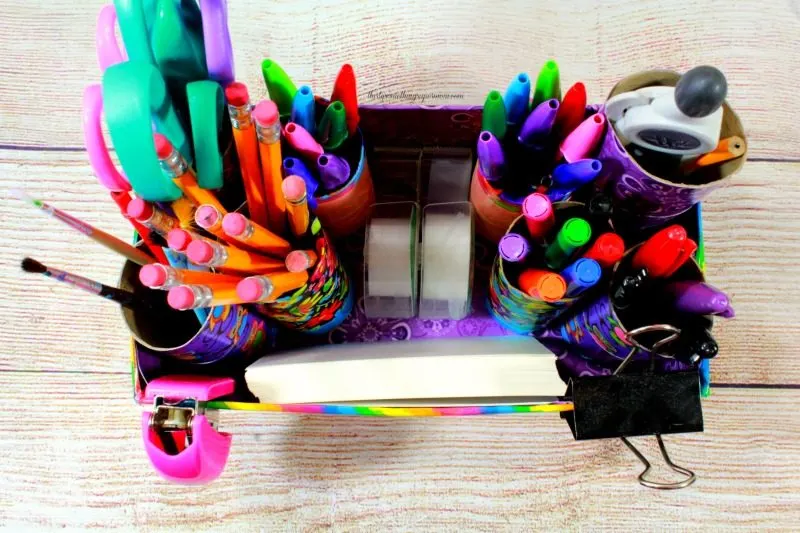 After the glue has dried and your paper tubes are secured, it's time to add the Box Top Holder.
Using card stock, cut out two same sized rectangles to house your Box Tops.
Tape one piece of card stock to the back of the DIY Desk Organizer and then add the other piece of card stock on top, securing just the bottom and sides with tape to leave a pocket for collecting Box Tops.
I applied another piece of colored tape to the top of my pocket to make it stand out.
You can add any special touches you would like to make your DIY Desk Organizer your very own piece of art that you would be proud to display on your desk or use for storage in a locker.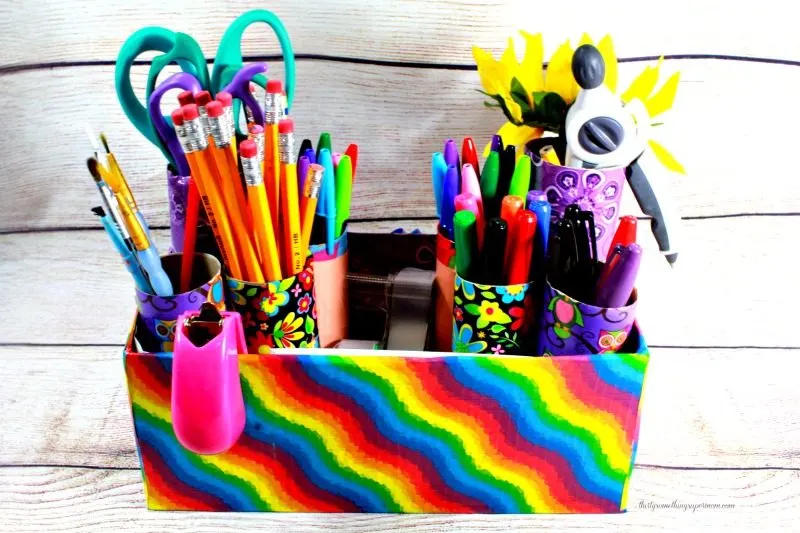 I would love to hear about how your DIY Desk Organizer turned out, tell me about it in the comments below. Plus be sure to find out more about giving back double box tops!