This post contains products that I have received in exchange for being featured on the site. This partnership in no way influences my opinions on the products because as usual, all opinions are my own.
Taking your dog for a walk may seem like a no brainer but there are lots of things to consider. No need to worry, these dog walking safety tips have you covered! Be sure to enter the giveaway at the bottom of this post to win a prize pack from John Paul Pet.
Dog Walking Safety Tips
When walking your dog, make sure that you are using a strong leash and collar. Retractable leashes are not a good idea for pullers or easily distracted owners. When walking in an open field or secluded area the retractable leash can come in handy and is much safer than letting your pet run free and allows them a little bit more freedom.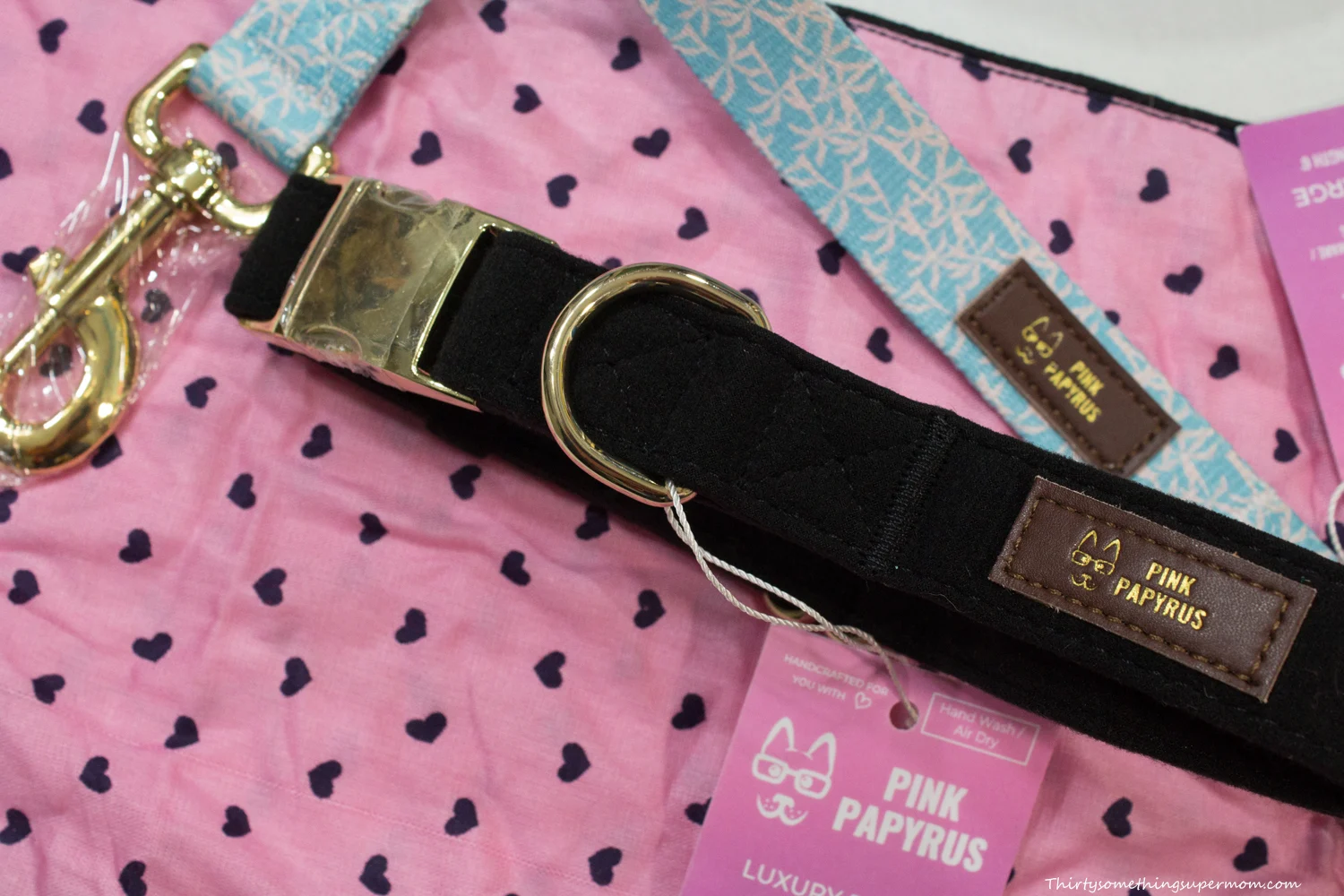 I personally never use retractables and currently use the Mona leash from Pink Papyrus along with the Ryan Collar. To dress those pieces up, the Mimi from Pink Papyrus adds a pop of color that draws all of the attention Daisy deserves.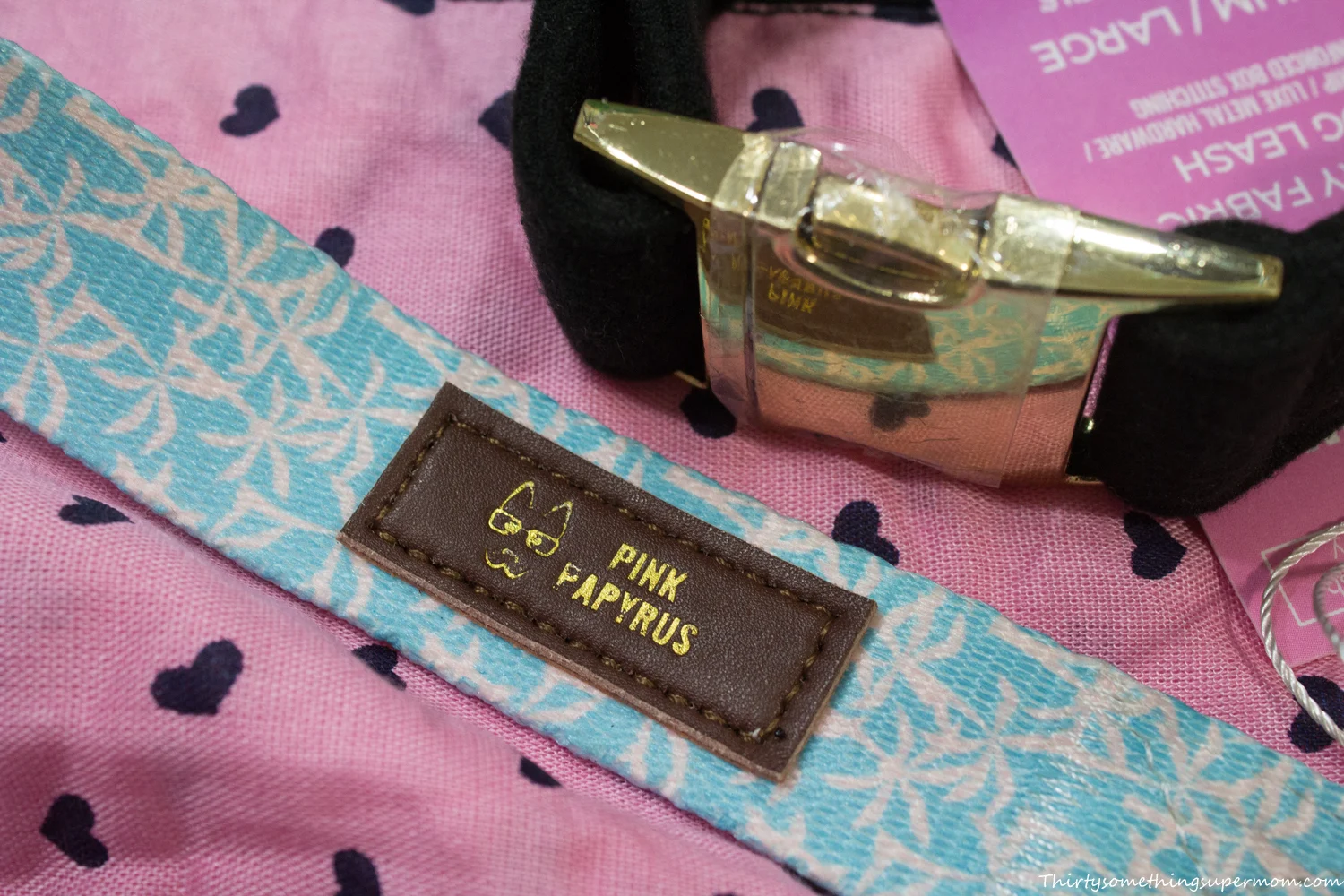 Always bring a spare Poop Bag, you just never know what can happen and you do not want to be the person who allows their pets to use their neighbor's yard as their toilet. Your neighbor might be the kind of person who will make sure you get that poop back, on your front door!
Plan your route ahead of time because it's always better to have a plan when walking your dog. It leaves little room for surprises and being predictable on your route will help family or friends locate you in case of an emergency.
Dogs are born with a coat but that doesn't always help protect them from the elements. Plus it's fun to dress up dogs who seem to enjoy it, especially when you can find a cute coat like this Olive Puffer Coat from Kotes by Kobe.
Here in Iowa, it gets below zero quite a bit and since my dog seems to enjoy dressing up anyway, I am happy to bundle her up before heading out.
Dressing for the Weather is important for both pets and humans, put your dog in a coat or sweater and if your dog is really easy going, pick up some boots or shoes to Protect those Paws.
A little extra protection for your pet's paws this time of year is especially important. Musher's Secret is the perfect way to do just that! Made from a blend of 100% purest, natural waxes including white and Yellow Beeswax, Carnauba wax and Candelilla wax, and vegetable oils with Vitamin E. Protect your pet's paws from extreme weather by applying just one time a week, so simple and smart!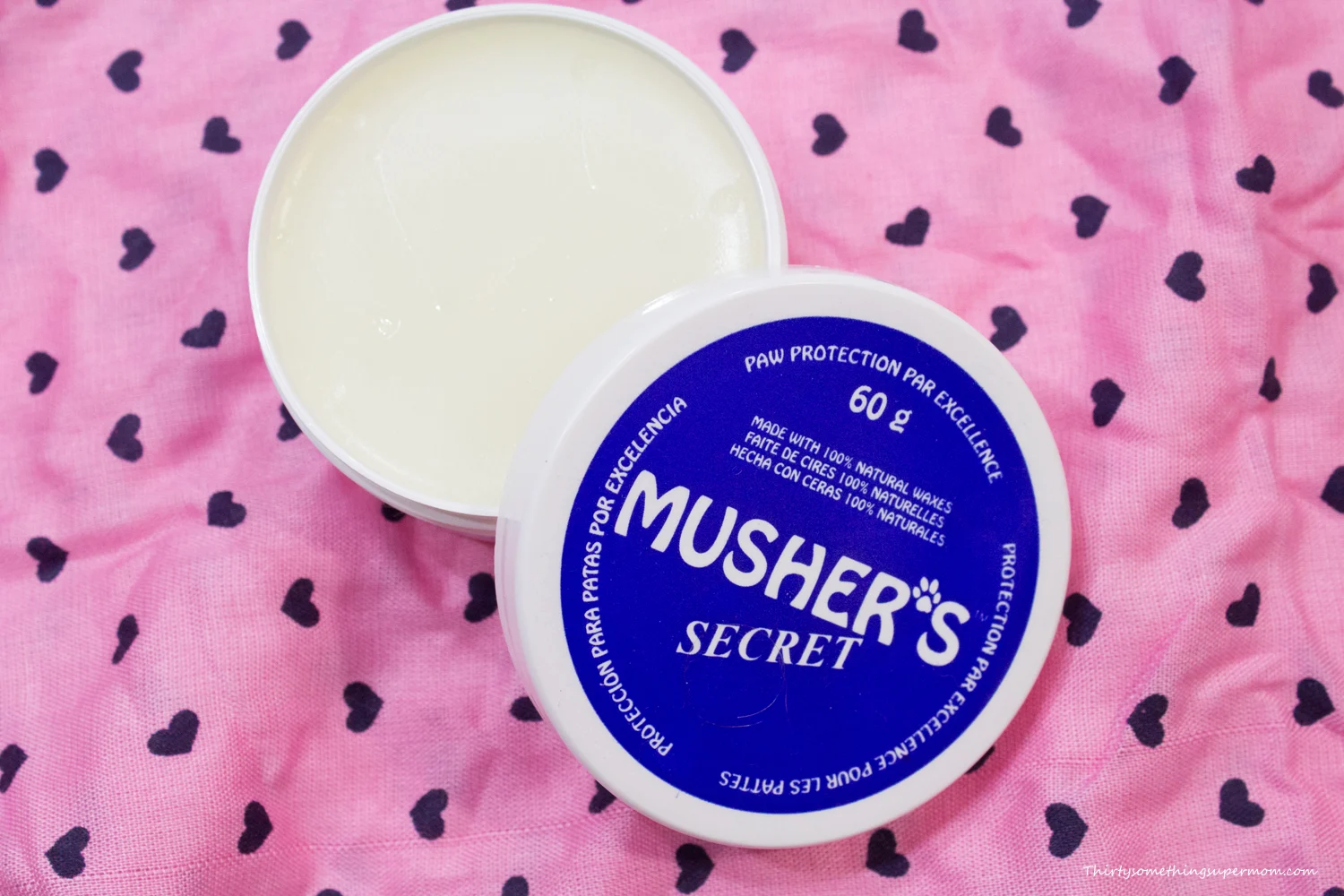 It is best to go for walks when it is light outside but that is not always possible. So plan ahead and make use of reflective clothing in poor lighting or clipping lights onto your pet's collar or leash to make your dog as visible to cars as possible.
Bring a Flashlight when heading out late in the day, you may stay out longer than you originally expected and find yourself trying to navigate the streets at night.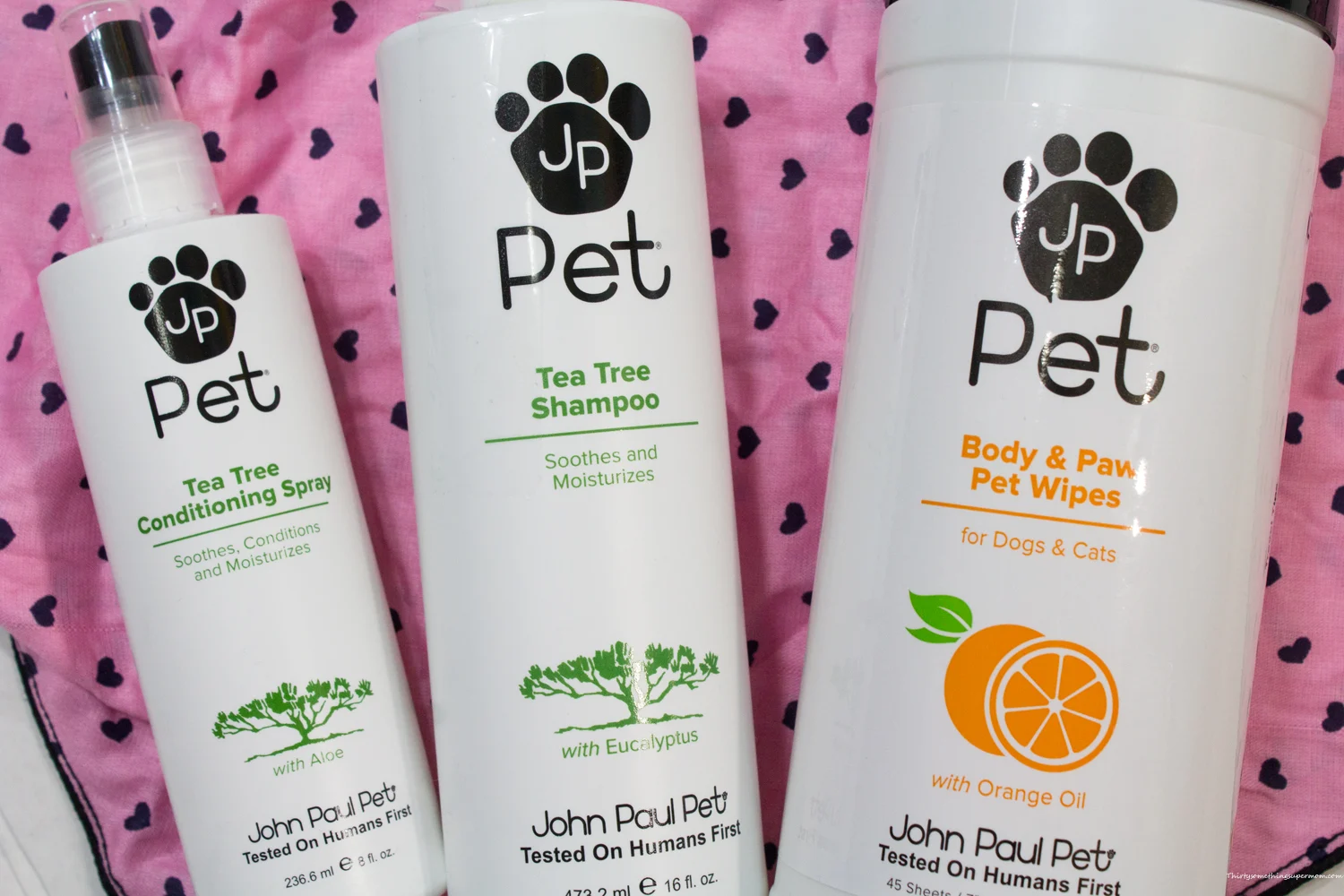 Spend some time after the walk looking over your dog to make sure they don't have anything stuck to their fur or in their paw pads. I can not count the number of times that I took Daisy for a walk and she came home covered in burs. I have found the best way to remove these is to just give her a bath. After a long walk giving your pet a bath with John Paul Pet's Tea Tree Shampoo is a great idea.
Although you can not give your pet a bath everytime they get dirty so a little spritz of the Tea Tree Conditioning Spray is always a nice way to refresh your pet after a walk since it's not advised to bathe your pet after every walk. Having these Body & Paw Pet Wipes on hand is a great way to keep them clean in between baths.
Don't forget to enter the giveaway below for your chance to win a prize pack from John Paul Pet including the Body & Paw Pet Wipes, Tea Tree Shampoo, and the Tea Tree Conditioning Spray.