This Halloween Wreath Upcycle is part of a sponsored post written by me on behalf of Wayfair. All opinions are my own.
Halloween is right around the corner, the spooky season is in full effect and my house is completely decorated thanks to the big selection of Halloween items at Wayfair.
I picked up some spooky decor and even got inspired to create some of my own like this Halloween wreath that was made by upcycling an old wreath I had left from the Spring.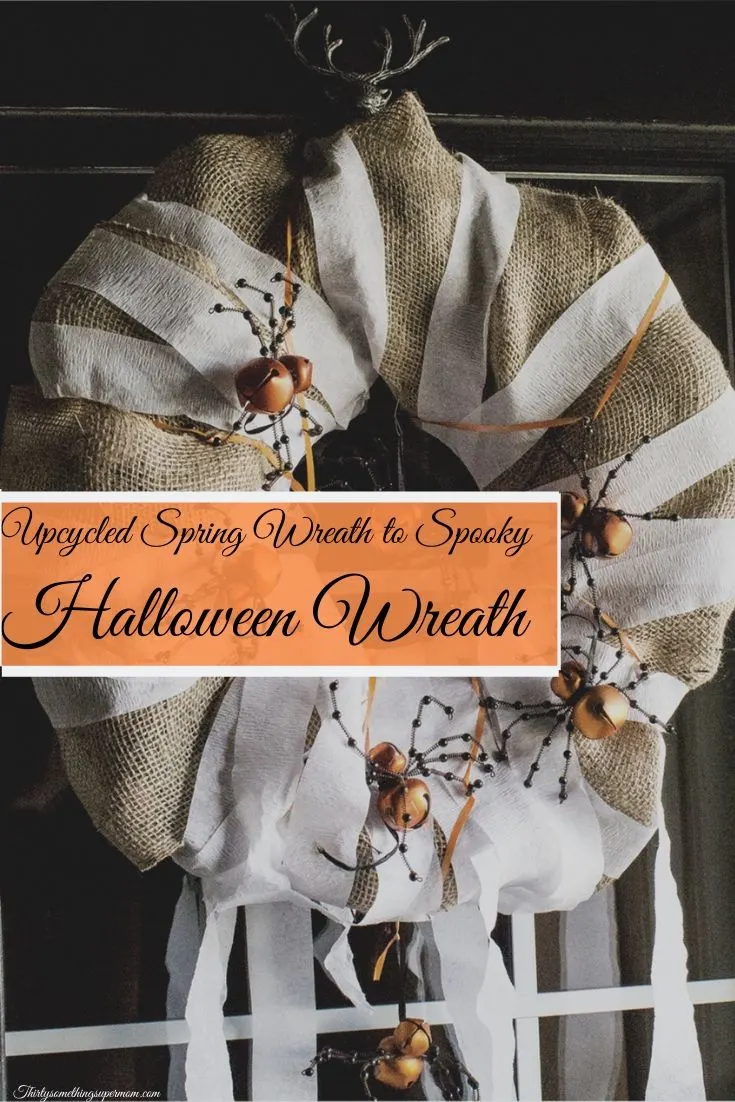 When I was ordering things from Wayfair for my porch display, I came across something that I knew my porch needed, Mr. Bones-A-Glo Skeleton.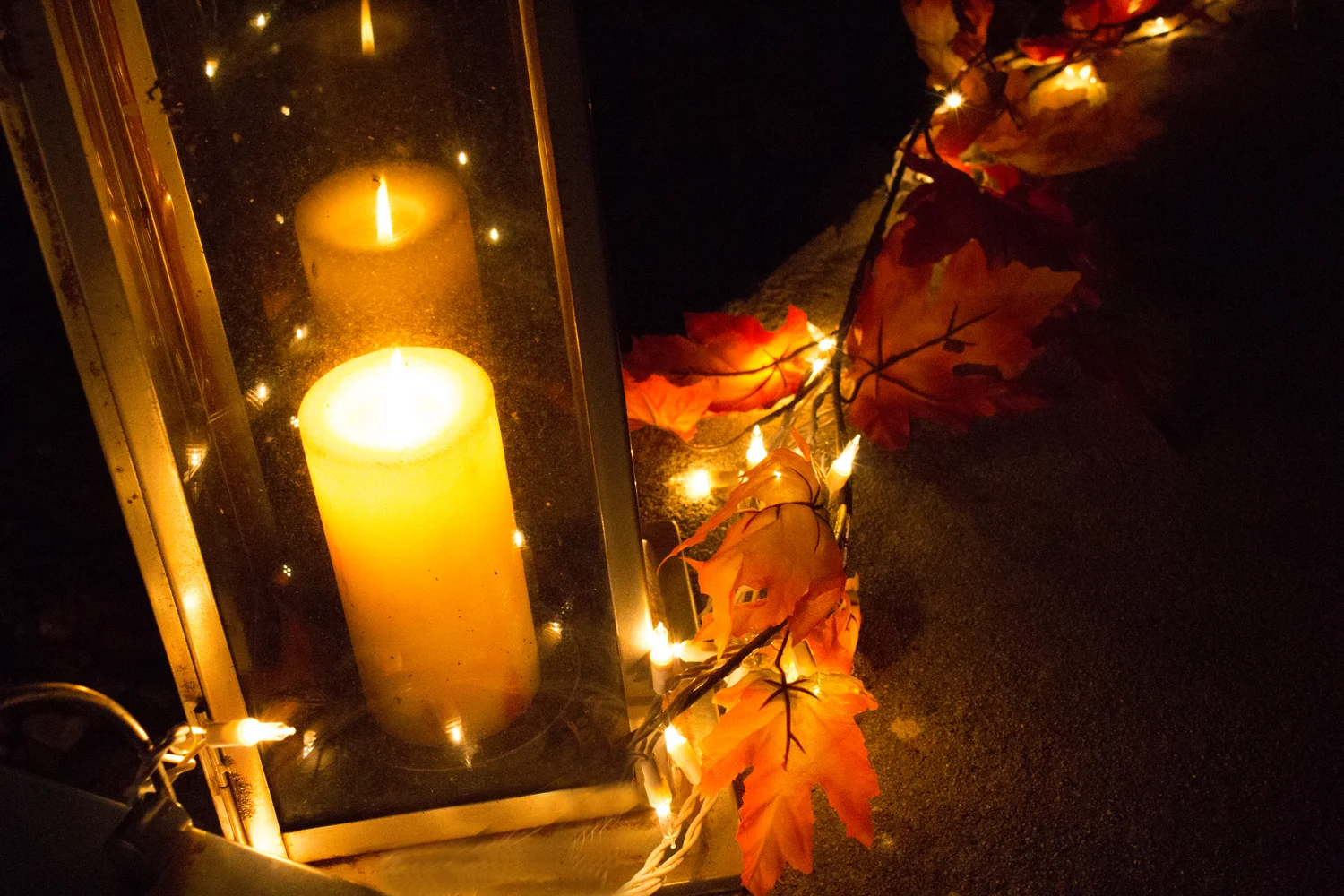 I also picked up some Leaf Garland to wrap around white lights and line my porch with. I love the warm, cozy feeling that string lights add to my porch.
Plus this is the perfect way to get the most out of your decorations.
On Halloween, the nighttime is your time to shine so be sure to check Wayfair's Halloween section for the perfect string of lights to illuminate your porch.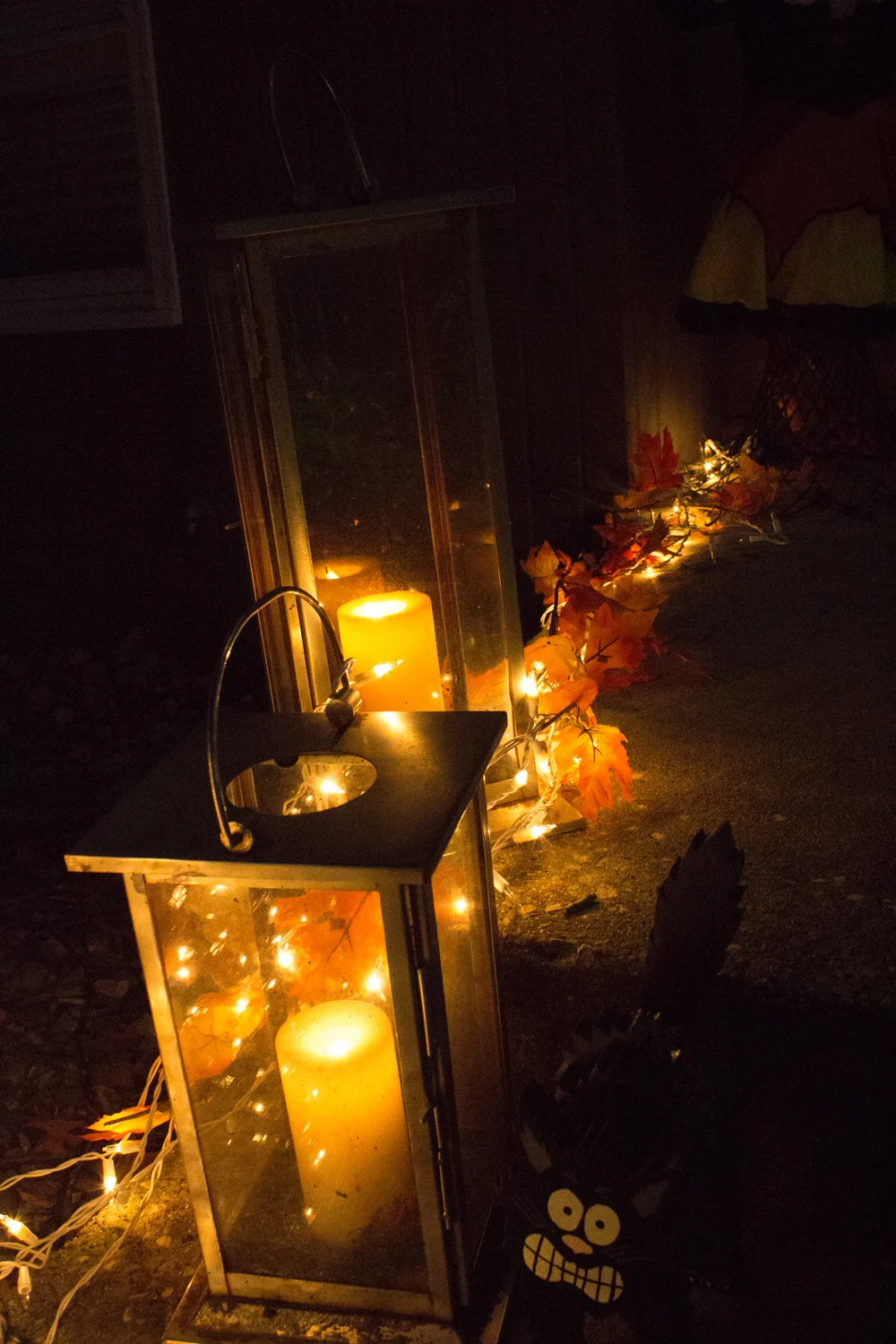 When my Halloween decor arrived, I remembered that I had forgotten to order a wreath for my door and since Halloween is almost here, I had to act fast!
The last thing I wanted to do was head to the store and try to find something that was not only reasonably priced but something that I loved, this close to Halloween.
So I headed to my basement to look for any sign of a wreath from Halloween past but I just couldn't find anything in any of my Halloween bins! That didn't stop me, I kept looking anyway.
I was rummaging through all of my big storage totes of past holiday decor looking for something to bail me out of this jam when I stumbled upon my Spring decor and at that very moment, inspiration struck.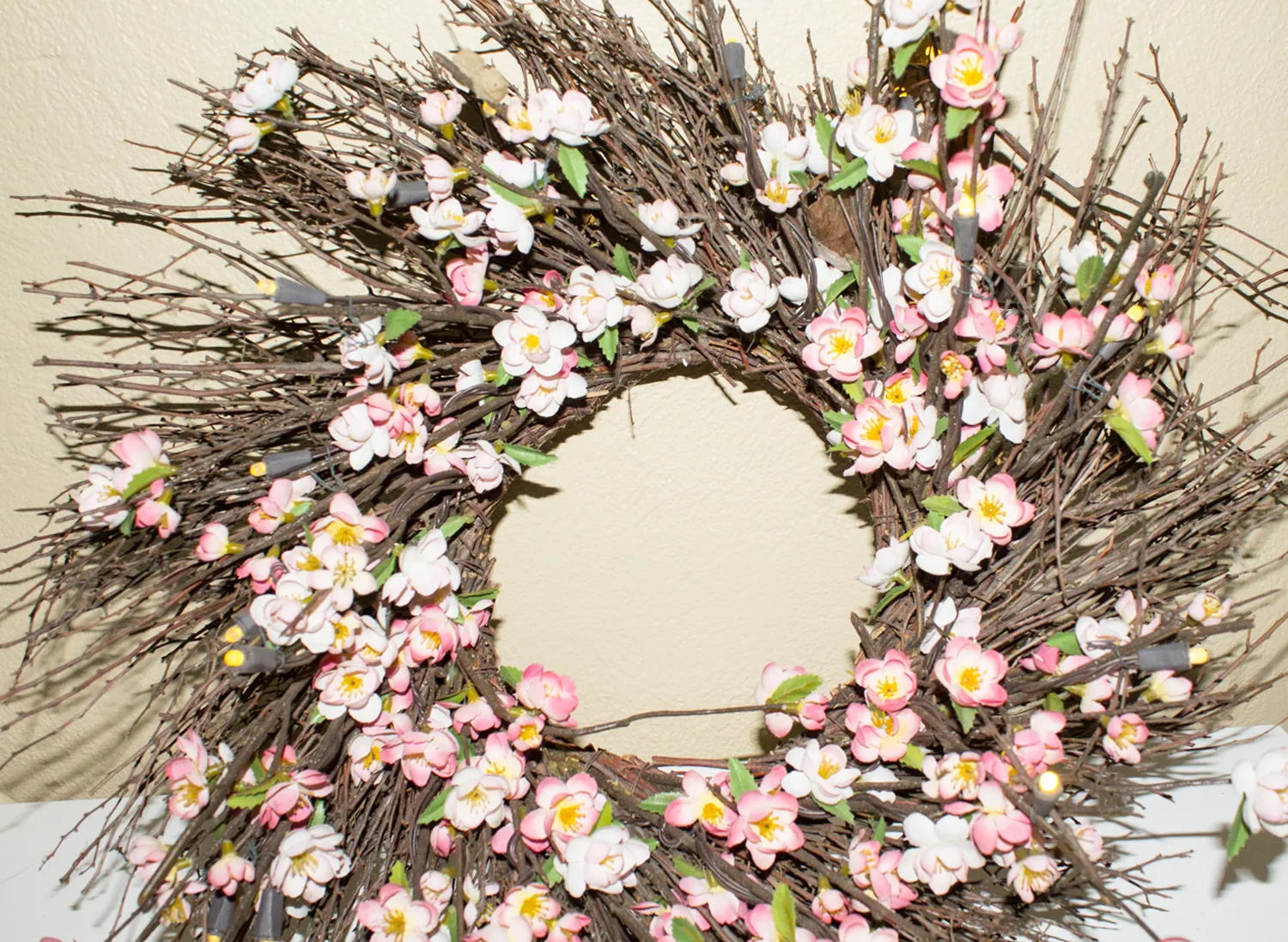 I knew I had some burlap to wrap it with. I feel like it really gave this wreath a Fall look but I wanted to add some spooky elements to really make it pop but I wasn't sure of what I could do next.
I really wanted it to be spooky and fit in with my other porch decor so I rummaged through some Halloween decorations hoping to find the perfect accessories. I hit the jackpot when I found a bunch of colorful spiders to hang from the wreath.
I then decided to wrap the wreath like a mummy first, then add a little bit of orange ribbon, this gives it a more spooky look, don't ya think?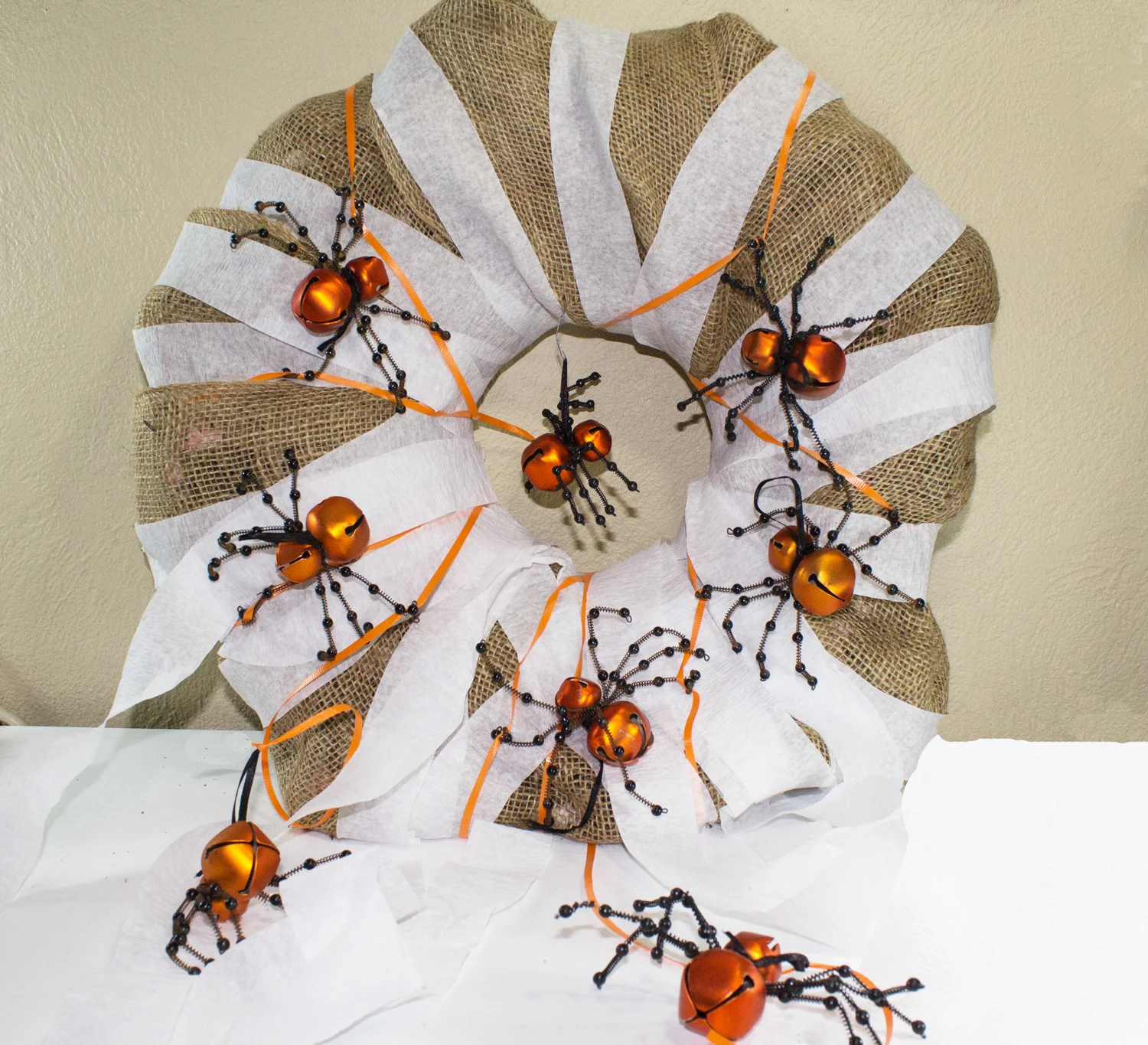 I am happy with the way this Halloween Wreath turned out and it only took a few minutes to makeover an old wreath that I haven't used in years.
I love being able to reuse things that lost their purpose instead of getting rid of them or letting them live its life out in a box until I decide to finally toss it out.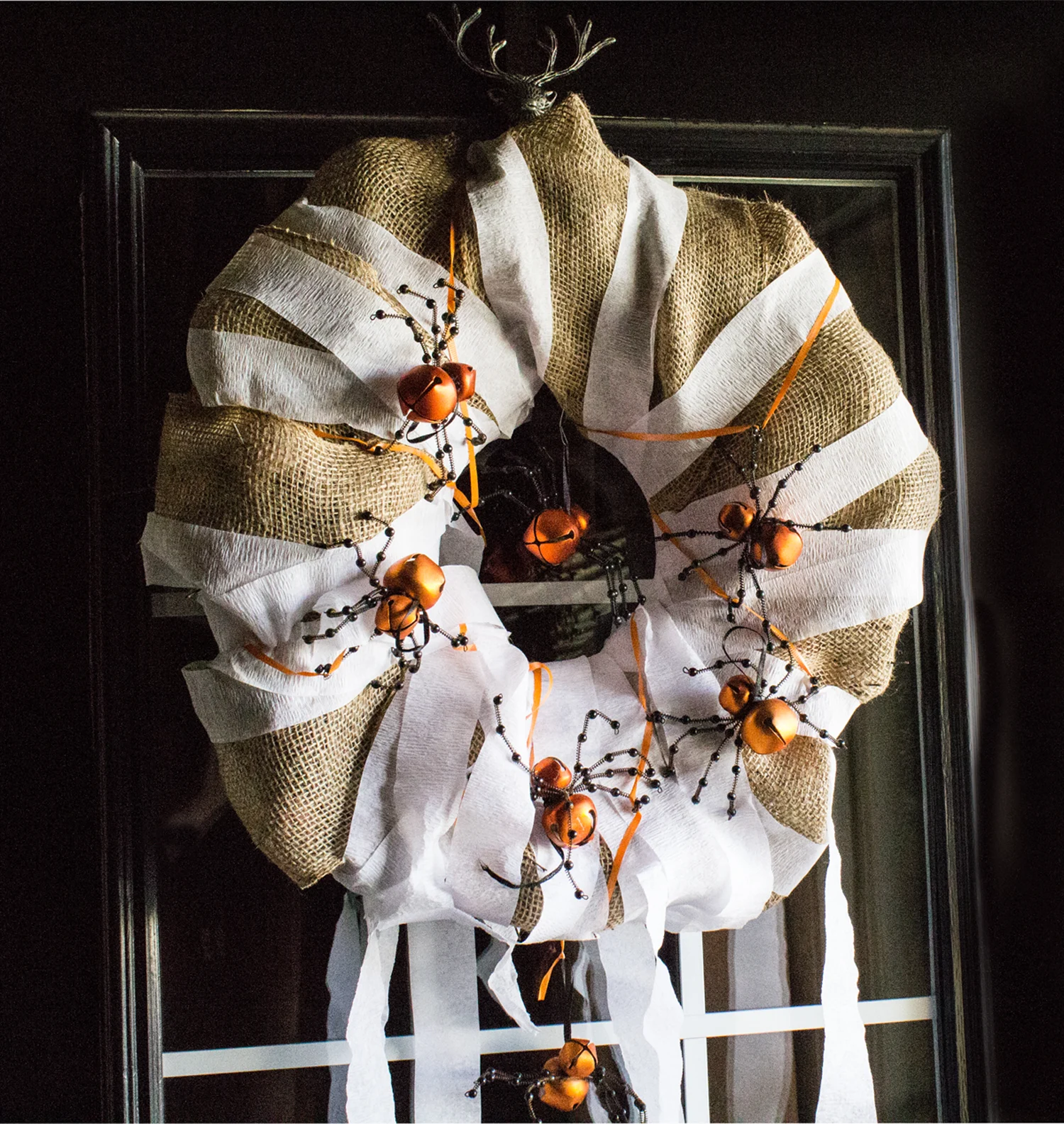 Making this Halloween wreath has inspired me to continue thinking outside of the box when it comes to my holiday decor. I may even start a new series of crafting where I upcycle a different wreath each holiday or every season.
I think that could be a lot of fun. A Fall wreath wrapped in burlap and decorated with squash would be a fun idea or maybe even a wreath with leaves hanging down, holding onto pumpkins.
The possibilities are endless, I can already think of a bunch of different ways to upcycle my old wreaths that never get used anymore.
Now I am all ready for Halloween and super excited to see what the kids think of my spooky porch. We have had quite an influx of families with kids moving into the neighborhood so this should be a very busy Halloween.
I can't wait to spend the evening eating candy, watching movies, and seeing all of the creative costumes that show up to my house.
I hope this Halloween Wreath project has inspired you to create something fun for your porch this holiday season and beyond. Happy Halloween!
You may also enjoy some of these posts:
How to Make a Movie Night Themed Party
Spooky Halloween Party & Tablescape Ideas
Easy DIY to Transform the Look Of Your Kitchen
45 Beautiful Ways to Decorate for Christmas