This post that shares Tips for Keeping Fit in Your Office contains affiliate links which means that if you click a link and make a purchase, I receive a small portion of the sale at no additional cost to you. I have received a Total Gym Fit to facilitate my post. All opinions are my own.
One of the most common misconceptions about working a desk job is that you can't get a workout in. You don't have to have a job that requires physical labor in order to get a workout in. Making use of the space you have and learning how to get a workout in from your desk is the best way to make sure that you are getting regular exercise even if you work in an office.
Workouts from Your Desk
You can get a good leg workout by doing exercises at your desk. Using ankle weights stretch your leg out and lift up until straight in front, flex the muscle and repeat ten reps, three times each.
Glute Squeezes are a great way to work those muscles that are usually not in use when working from a desk all day. Squeeze your buttocks muscles for about 10 seconds and then relax for two, repeat.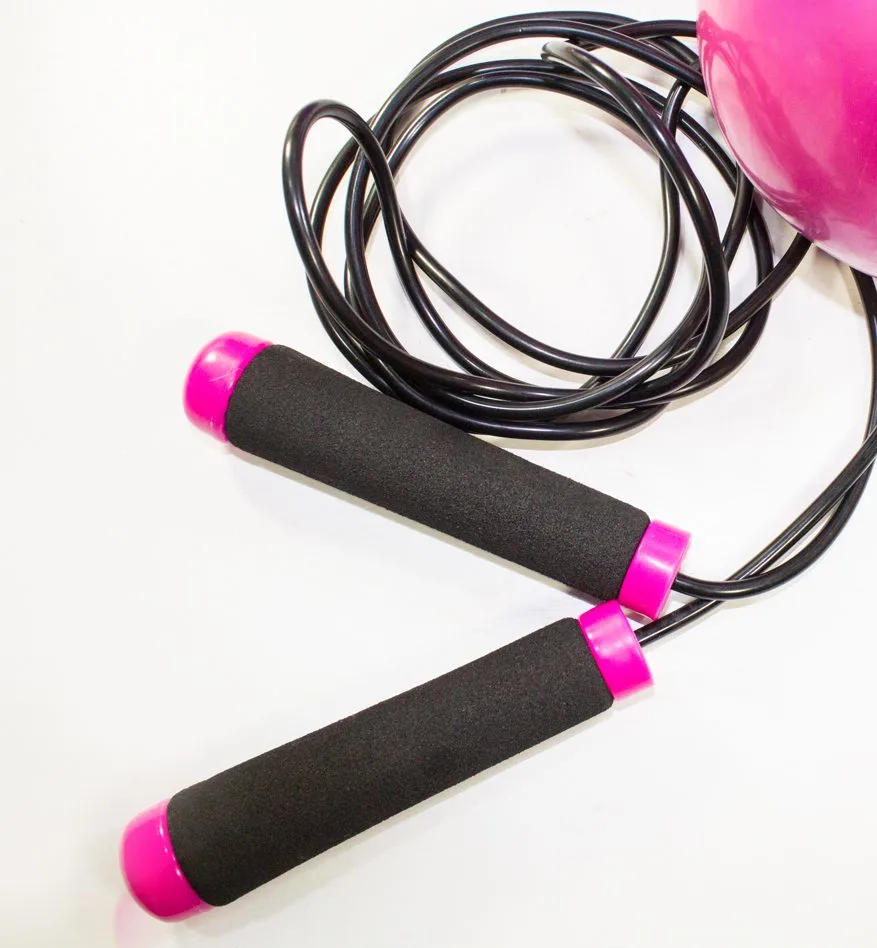 Keeping a Jumprope handy is a great way to get in some cardio when you have a few minutes. It doesn't take long to get your heart rate up and storage is easy with this tiny piece of equipment.
You can do Russian Twists from a seated position to work your abs while at your desk. Lean back as far as you can safely do so while in a seated position. Be sure not to arch your back, keep it straight and be sure to engage your abs as well as your core. Put your hands out in front and rotate your shoulders to one side then the other. Do this for ten reps, and work your way up to more overtime.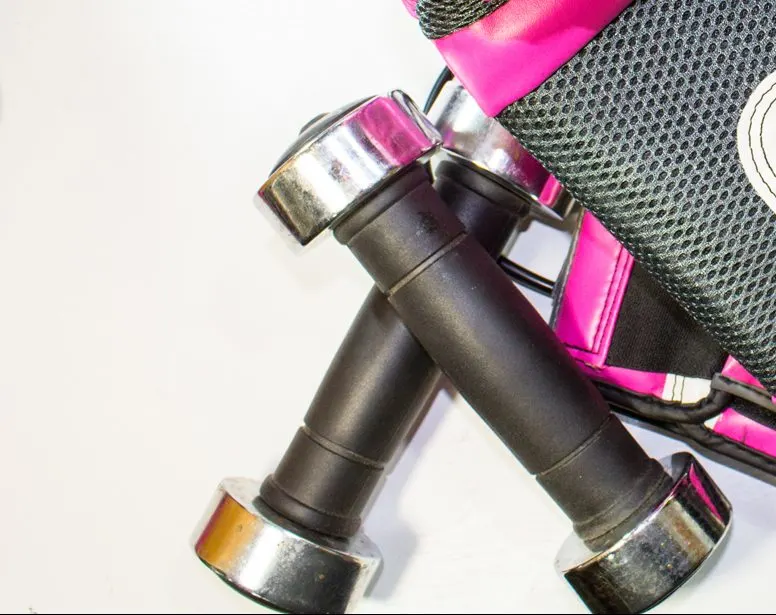 Keeping a set of dumbells by your desk is an easy way to get in an arm workout when you have a couple of minutes to spare. This is best when reading or taking a break as you will be unable to use your arms for other things. I like to multi-task and tend to do this exercise while doing glute squeezes, leg workouts, and Russian Twists when possible.
Get the Right Equipment
When trying to maximize your space and keep your office as productive as possible it is best to be selective when choosing the right equipment. Making use of what is in your office already will help minimize clutter. If you have a staircase nearby, this could be used instead of a cardio machine. Doing workouts from your desk frees up space for other equipment.
Pick up a Total Gym Fit to maximize your workout without using up a lot of space. The space-saving design allows you to easily fold up and move it out of the way if you are short on space. This is perfect for making your office work overtime as a workout space. Offering over 85 exercises on this one piece of equipment, you can get a great workout every day without using a lot of space.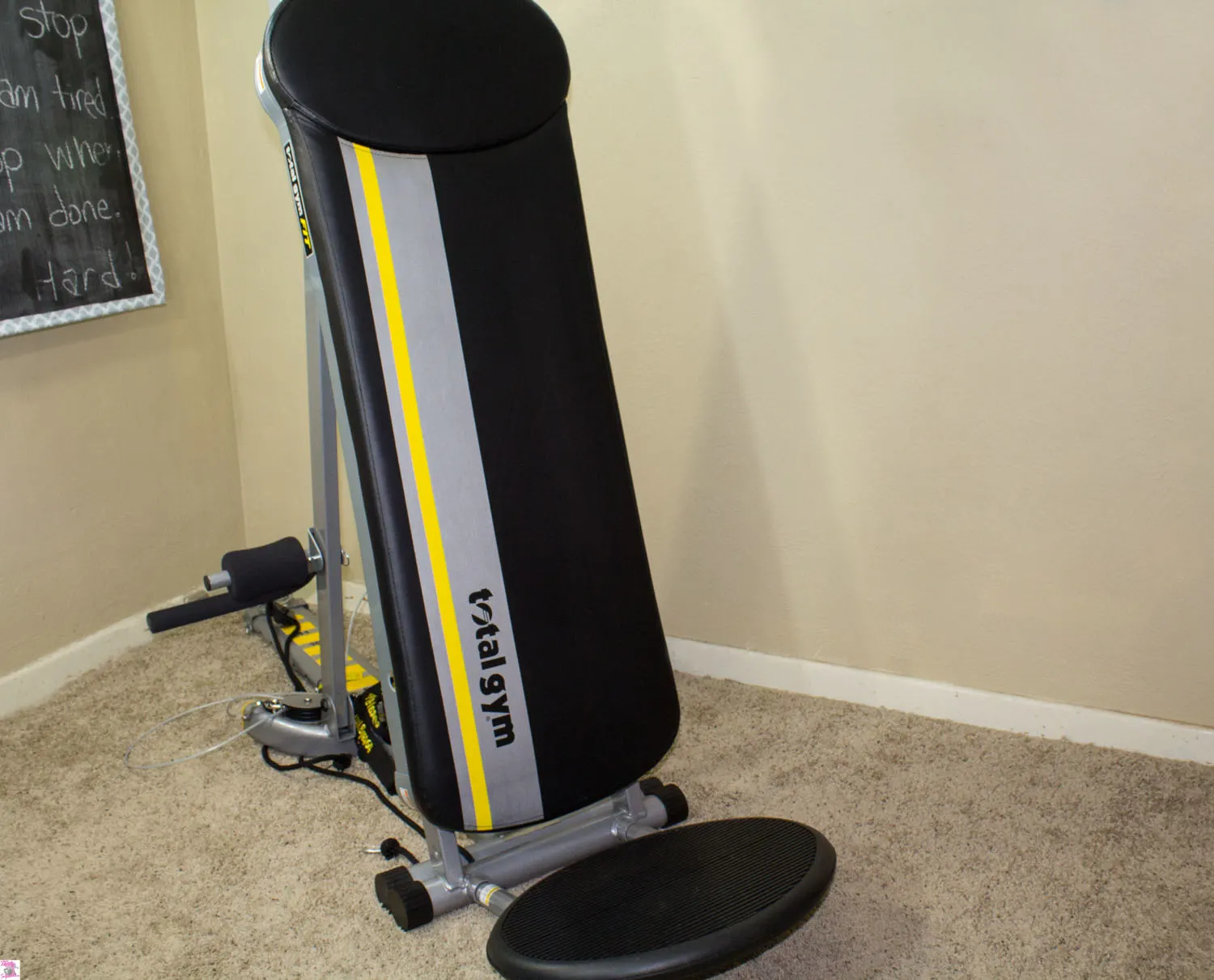 You can get 10% off of your purchase of a Total Gym Fit by clicking here.