These last-minute Mother's Day Gift Ideas contain items that I have received in exchange for being featured on this site although all opinions are my own, as usual.
When I wait until the last minute, I really mean it. These last-minute Mother's Day Gifts are the perfect option for those of us who procrastinated and just could not decide on what to give mom this year. Whether you want to blame the delay on Covid-19 and the lack of stores open or you aren't planning on seeing mom until later in the week, these gifts will make up for your waiting until the last minute to shop.
Any mom will enjoy being spoiled a bit, even if it doesn't actually fall on Mother's Day. These days, visiting mom can be harder with the social distancing rules put in place but that doesn't mean you can't order mom a nice gift that will be sent to her front door. This is the perfect time to send over a special gift and let mom know that you are thinking about her, even if you have to be apart.
In my family, food gifts are always a great idea. You just can't go wrong with a Gourmet Gift Basket, no matter what delicious treats it contains. The Mendocino County Gift Crate is sure to put a smile on mom's face, boasting the perfect mix of cashews, pistachios, almonds and trail mix.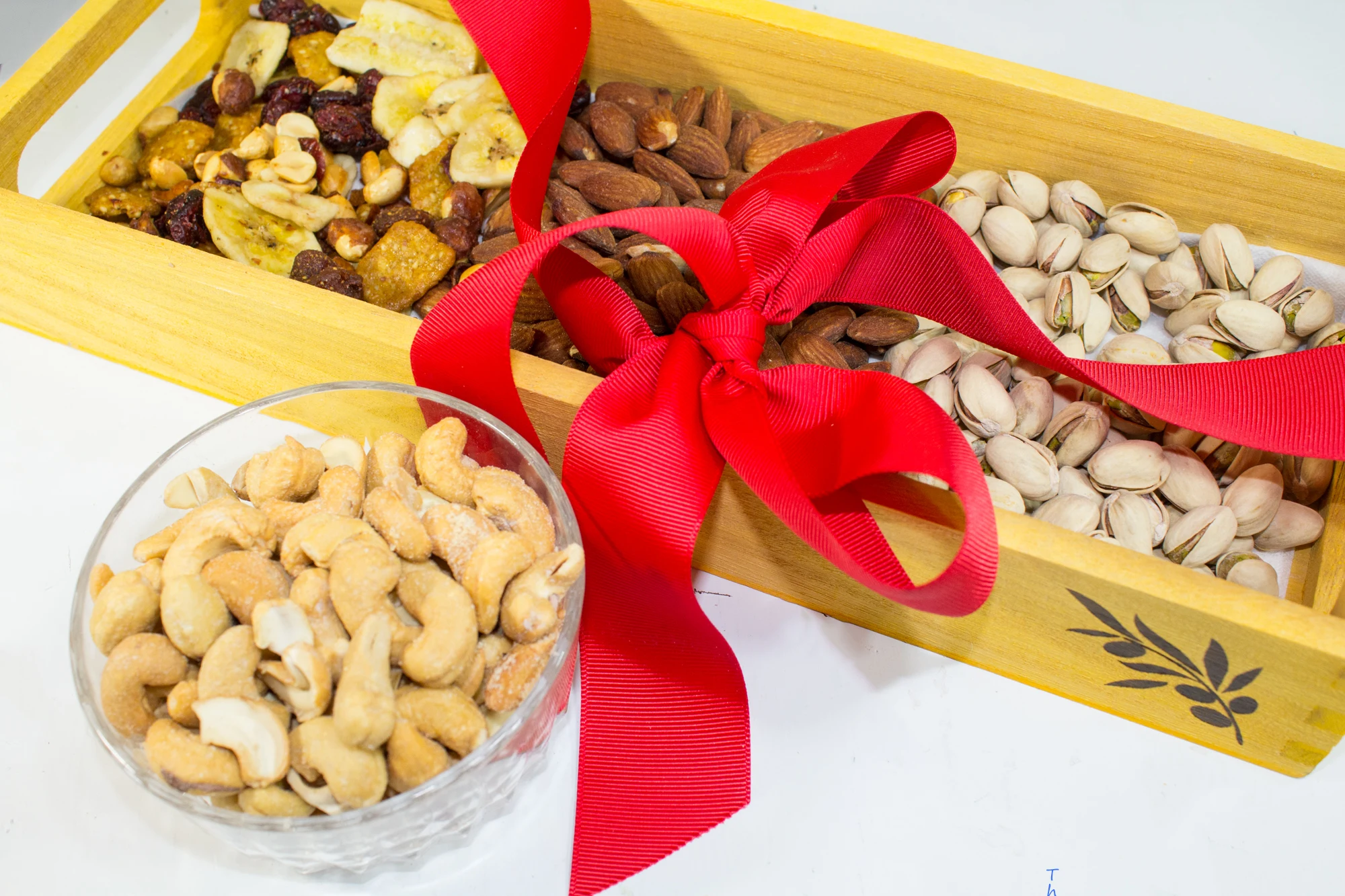 Mom will enjoy snacking on these treats and will be thrilled to have a taste of Mendocino County in the comfort of her own home. Although the cashews and almonds were exceptional, my favorite part of this mix has to be the trail mix. I was really surprised by the delicious bursts of flavor in the mix, including the strawberry and my personal favorite, the honey roasted sesame sticks. You may want to pick up one of these for yourself when shopping for your last minute Mother's Day gifts this year.
Another gift idea that is always a crowd-pleaser is chocolate-covered strawberries. If mom is following a low carb diet like keto, she can still afford to treat herself on Mother's Day with these dark chocolate strawberries.
The only problem with this delicious treat is eating them all. These juicy strawberries are dipped in a delicious Belgium dark chocolate and sent right to your door. It doesn't get any better than that! If mom isn't a fan of dark chocolate but enjoys a milk chocolate treat, no problem.
You can head over to Gourmet Gift Baskets and choose from an assortment of chocolate options that are sure to satisfy any craving. They even have white chocolate and triple chocolate strawberries, so whatever mom's preference may be, Gourmet Gift Baskets has you covered.
Let mom pamper herself with a new beauty regime that is sure to make her feel rejuvenated. Formula 10.0.6 will leave your face feeling smooth and clean with their pure but powerful products.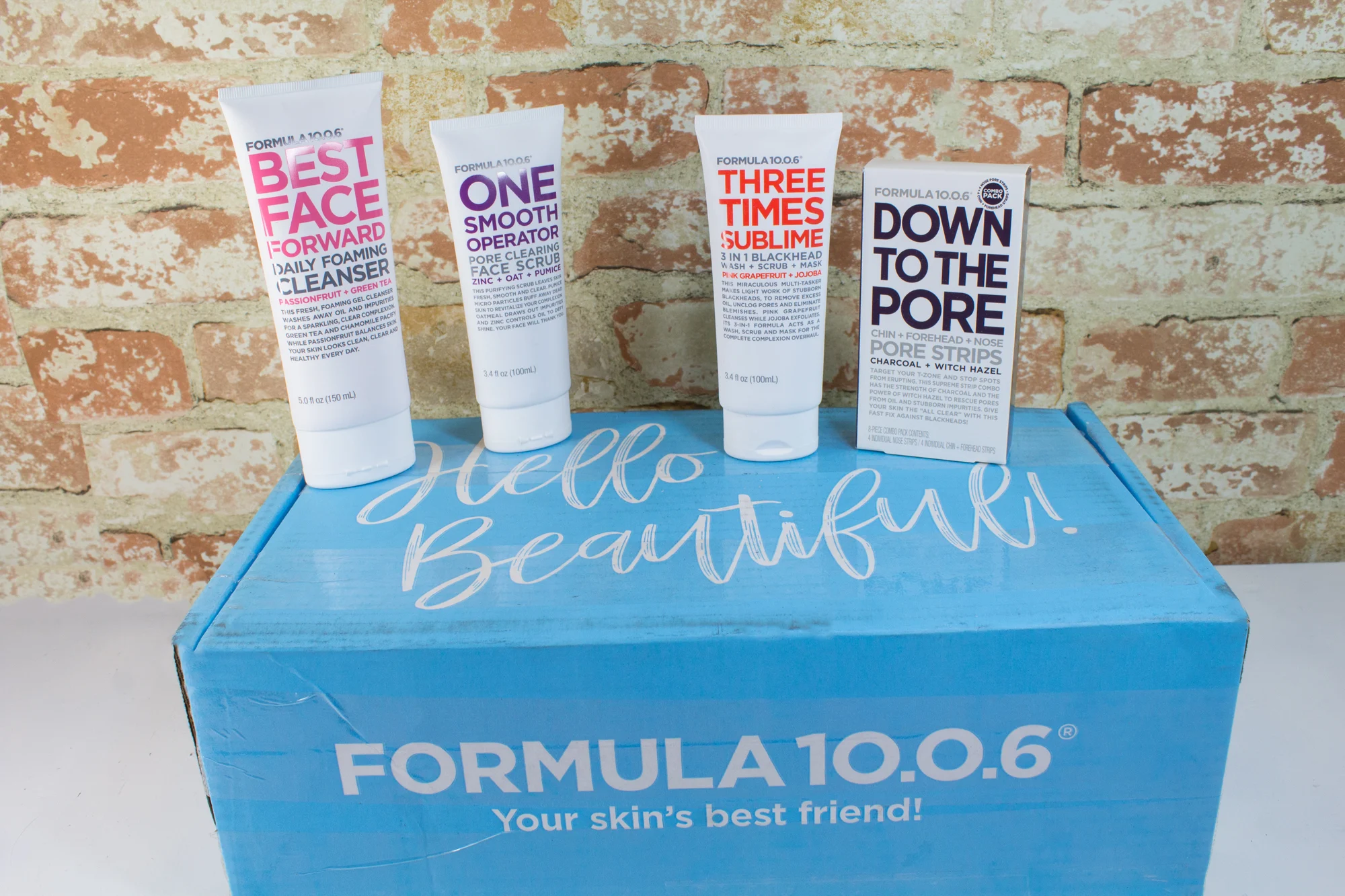 I tried the Three Times Sublime 3-in-1 Blackhead Wash + Scrub + Mask Pink Grapefruit + Jojoba and immediately felt a difference in my skin. Finding affordable products that make you feel like you just left a spa is something everyone can appreciate.
Another product that I loved was the One Smooth Operator Pore Clearing Face Scrub Zinc + Oat + Pumice. Having a pore-clearing face scrub that leaves my face feeling clean is a must for me these days. I feel spoiled with all of these products and being able to use the Best Face Forward Daily Foaming Cleanser at the end of a long day, is something to look forward to, all day long.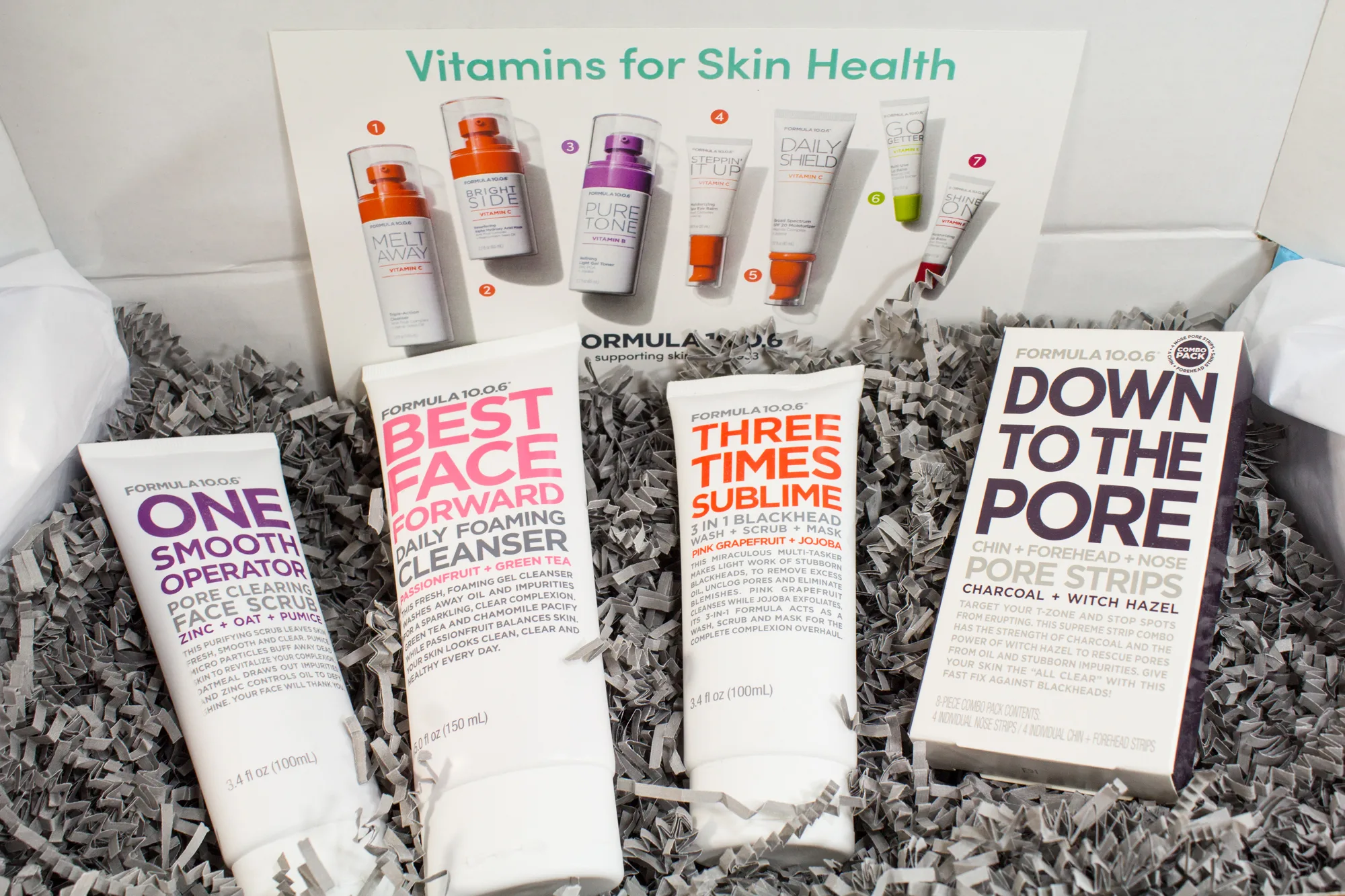 I think my favorite product so far has to be the Down To The Pore Chin + Forehead + Nose Pore Strips Charcoal + Witch Hazel. I didn't even know that I had a cluster of whiteheads hiding out on my nose until I used a strip. My skin felt so great after using them for the first time, it kind of reminded me of that clean feeling your teeth get after a professional dental cleaning. I don't think I can live without them now that I know what that level of clean feels like.
They are a new favorite part of my skin cleaning regimen and I think they will be yours too!
Another great way for mom to feel pampered is with cashmere scrunchies from Jack & Mary Designs. Who doesn't love a new scrunchie? I have a drawer full of old warn out scrunchies that should have never made their way into my hair, to begin with, but somehow I managed to use them time and time again, despite the constant struggle to get them out of my hair. I always dread taking them out because they rip out a good chunk of hair on their way out, every, single, time. Thankfully, those days are behind me! I am so excited about using these cashmere scrunchies that are made from 100% recycled cashmere sweaters.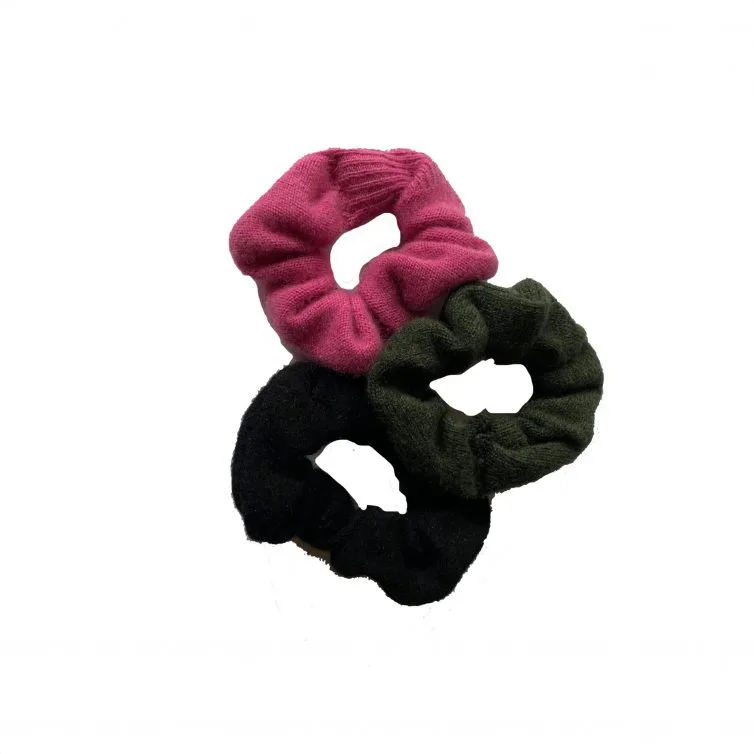 Since scrunchies are back and better than ever, this is the time to stock up on cashmere scrunchies. Pick from an assortment of colors or get mom one of each from Jack and Mary Designs.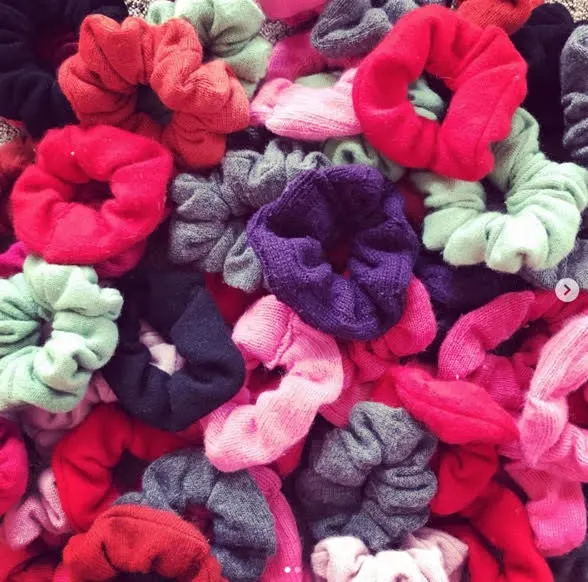 I love the idea of upcycling and creating new things from something you no longer wear. Jack & Mary Designs have taken this concept and really ran with it. They help you to upcycle what you already have and no longer use by making it into something completely different. Turn trash into treasure and learn more about ReWear by clicking here.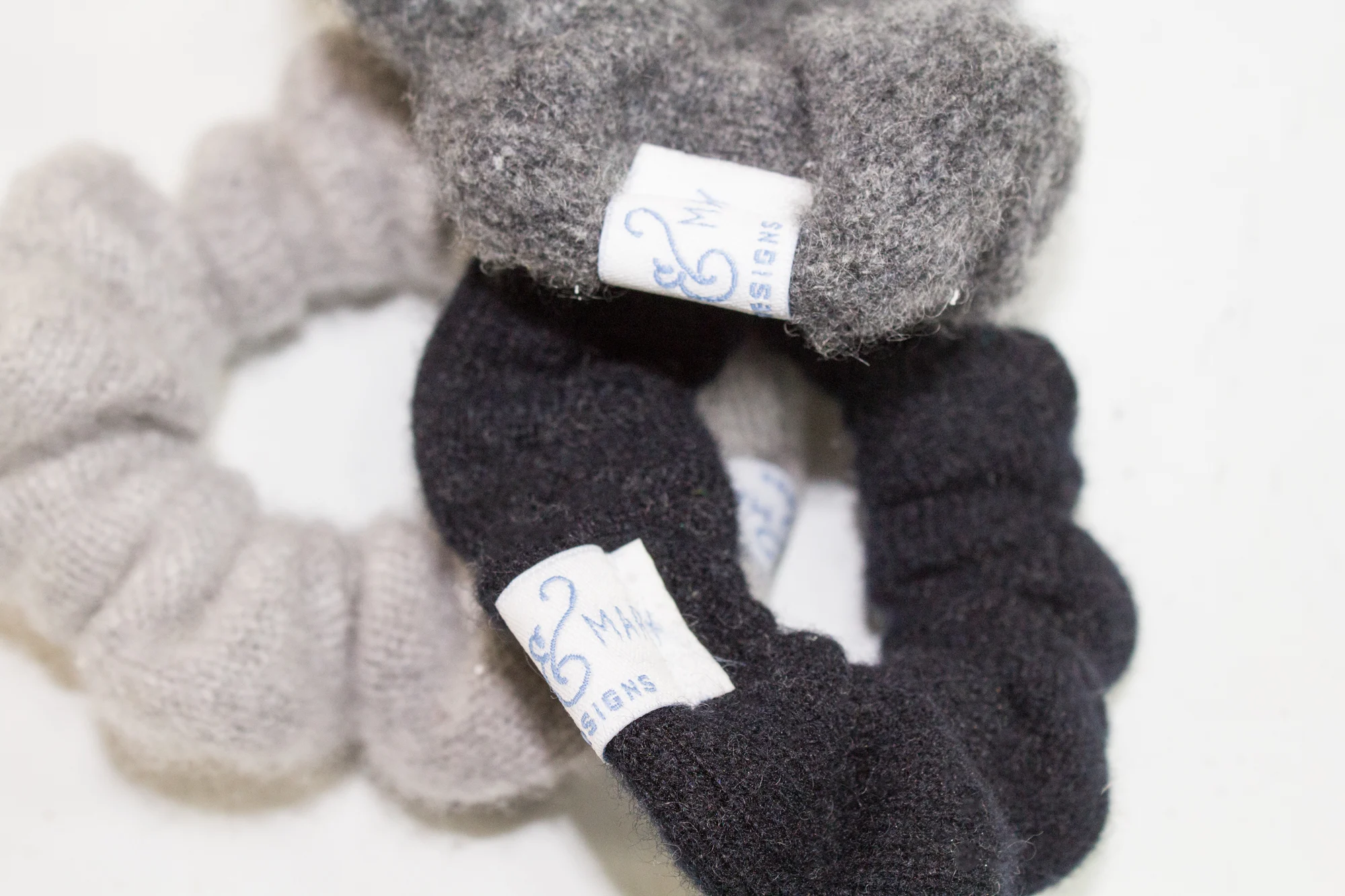 Check out all of the unique items they have to offer and use my special promo code TSSM for 15% off anything on the www.JackandMaryDesigns.com website.
I hope you have a very Happy Mother's Day!