One of my favorite lunches as a kid was peanut butter and jelly. My mom even found ways to make it special like making a bunch of sandwiches and cutting them in a fancy way before stacking them on a decorative tray for serving.
On those days that I escaped the school lunch and I got to show off my favorite characters on my lunchbox, there was always a soggy peanut butter and jelly sandwich inside, laying in the spilled milk that escaped my thermos.
I think most people have a childhood filled with memories of peanut butter and jelly sandwiches because that was the go-to food for kids.
As we get older, well as I got older, I kind of got out of the habit of eating peanut butter and jelly sandwiches because they just aren't the healthiest choice.
Both the peanut butter and the jelly that we used as a kid are full of sugar as well as lots of terrible additives, nevermind the carb filled bread, but sometimes that craving still hits.
That is when I stumbled upon this delicious creation that curbs my peanut butter and jelly craving instantly without doing my body harm.
This Peanut Butter Jelly Smoothie is so easy to make and only requires a little bit of prep work.
I like to keep all of the ingredients on hand for when that craving hits so it's a good idea to freeze some bananas ahead of time.
I peel ripened bananas and put them in freezer bags, cut in halves, I always have a good supply of frozen bananas, just in case.
I also keep a good stache of frozen fruits in the freezer as well as plenty of peanuts to make my own peanut butter, recipe coming soon…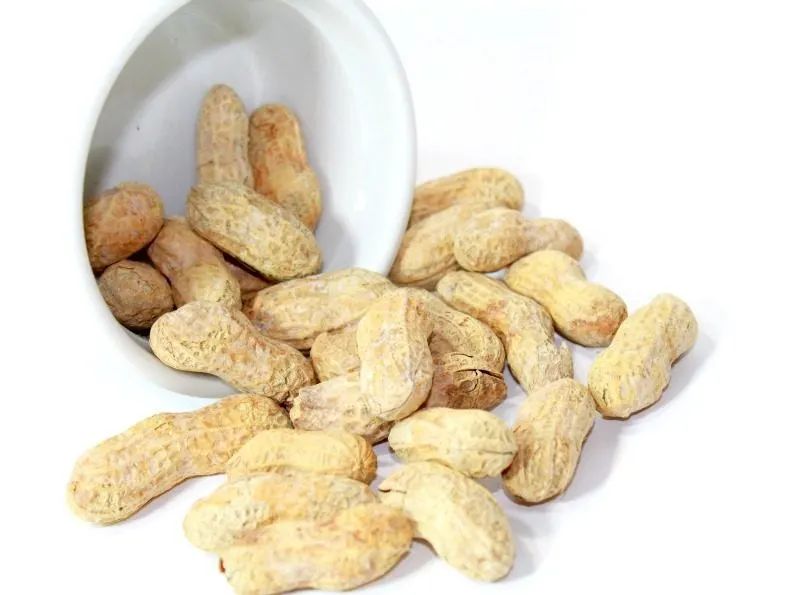 I usually have a good supply of Almond Milk in my refrigerator at all times as well, it is my favorite way to add a creamy flavor to coffee or tea.
I have a simple recipe for creating your own Almond Milk which you can find here.
Once you have all of your ingredients, just pop them in the blender, it's really that simple.
This is a healthy option to replace a breakfast or lunch and it will actually fill you up without leaving you feeling bloated like a traditional sandwich can do if you are following a specific diet, like SCD or Paleo.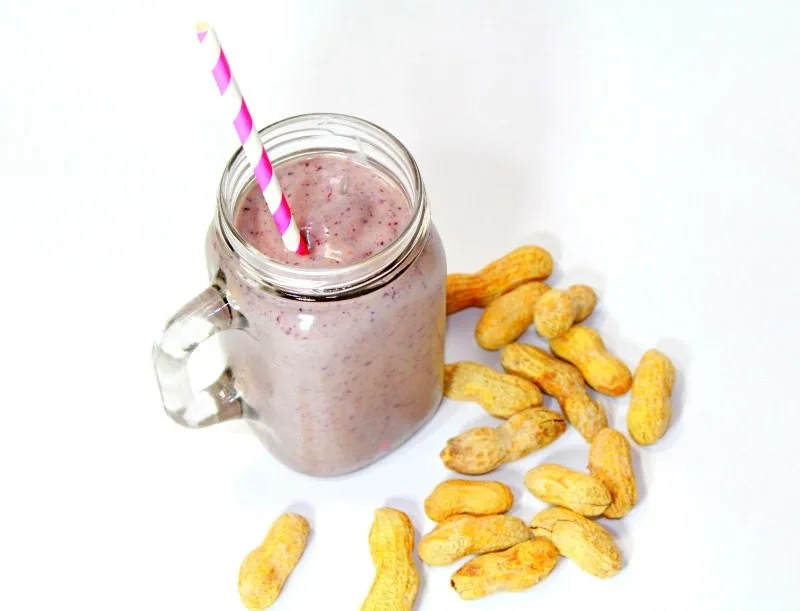 Do you still enjoy the occasional Peanut Butter and Jelly Sandwich or are you excited to curb your craving with this all natural Peanut Butter Jelly Smoothie?
All Natural Peanut Butter Jelly Smoothie
Ingredients
2 Frozen Bananas
3/4 to 1 Cup of Milk
1/4 Cup of Blueberries
1 Tablespoon of Honey (If you like it sweeter)
4 Tablespoons of Peanut Butter
Instructions
Add all of the ingredients to the blender.
Blend until well mixed and add more almond milk if needed.
Nutrition Information
Amount Per Serving
Calories

667
Total Fat

41g
Carbohydrates

61g
Protein

23g