Whether you are looking for a fun-filled day with the family or a weekend out with the girls, the Seaside Heights Boardwalk has it all. From rides and games or strolling the beach to enjoying the seemingly endless meals and treats, there is plenty to do in Seaside Heights.
While this area has gained a lot of fame due to the popular show Jersey Shore, this fun vacation spot has much more to offer than just the party scene made famous by the TV show. If you are traveling with your family in search of fun for all, you will be thrilled to find that there truly is something for everyone.
When heading down the shore, you will quickly see why Seaside Heights is a beloved spot for locals and tourists alike.
Foods at Seaside Heights Boardwalk
Pizza– There are quite a few places on the boardwalk offering pizza and each one has its own spin on the traditional New York-style slice. Some joints offer unique toppings while others are known for serving up giant slices.
While at the Jersey Shore, you have to at least try one slice, no matter which restaurant you choose. This is especially true for travelers from the midwest because you will not find anything that comes close to this style of pizza back home.
Cheesesteak– There are several establishments offering cheesesteaks on the Jersey shore. You can grab one at the boardwalk bars or hit up a stand. These stands brag about their "real" cheesesteak and you can feel confident that they are truly delivering the "real thing" since Seaside Heights is less than 2 hours from where Cheesesteaks are invented and made famous.
Sausage & Peppers– Another food you will see plenty of at the Seaside Heights Boardwalk is sausage and peppers. There are many places that offer this Italian staple including bars and stands throughout the boardwalk.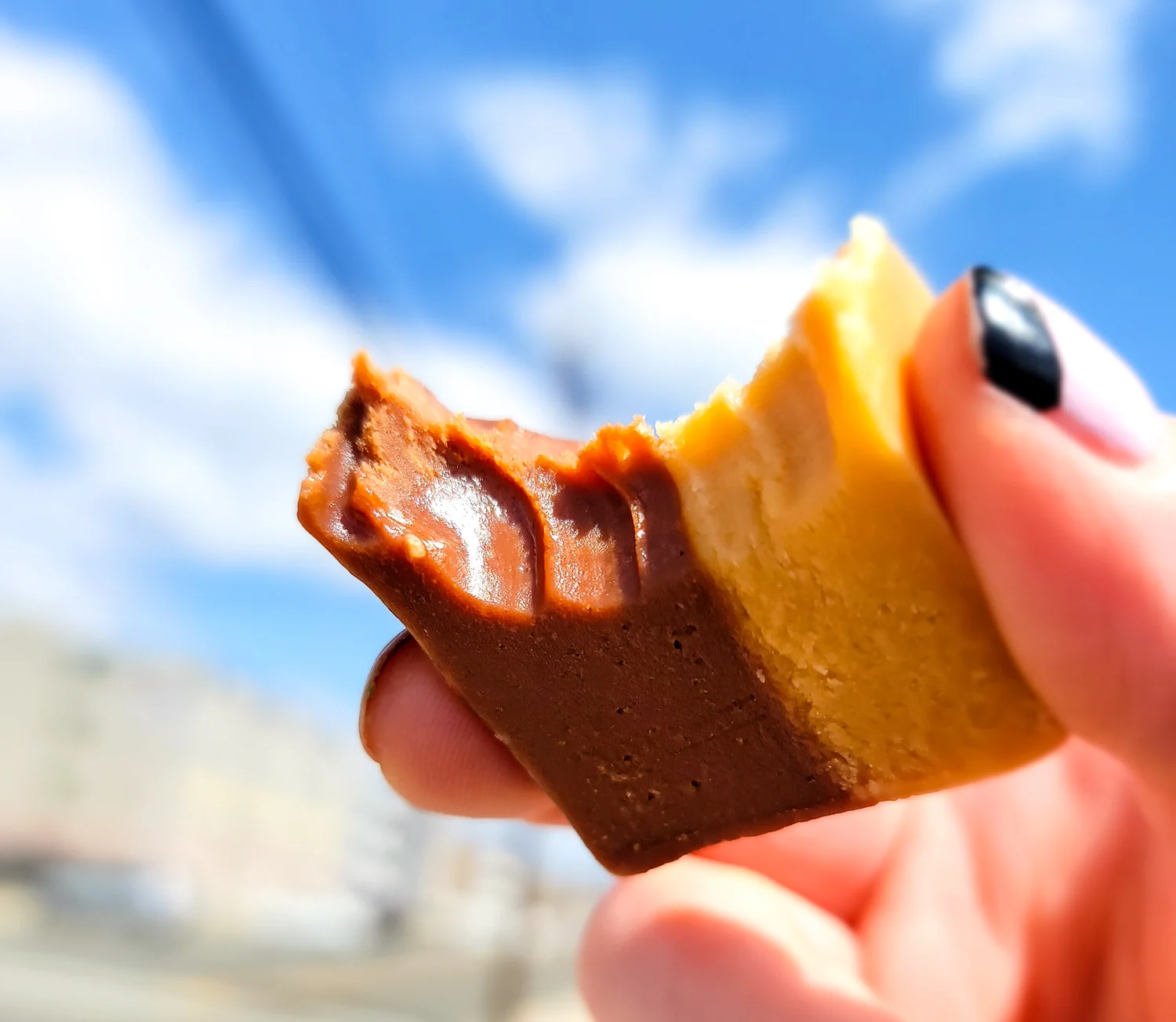 Fudge– The boardwalk has a few places that offer homemade fudge in a variety of flavors. You can buy it by the pound or one piece at a time. This makes for a great souvenir to bring back home.
Salt Water Taffy– Candy lovers have to try out the saltwater taffy while at the Jersey Shore. Lucky for those of us with a sweet tooth, there are several places on the boardwalk that sell saltwater taffy. Each shop offers a variety of other sweets worth trying as well.
Adult Rides at the Seaside Heights Boardwalk
Hydrus Rollercoaster– Thrill seekers will be delighted by this colorful 8-passenger cart that blasts through the the1,050-foot coaster track with the first drop of 97°. Soar above the boardwalk and get an aerial view of the beach while experiencing the strong G-force of this thrill ride that reaches speeds of 45 mph.
Sky Ride– There is no better way to get a complete boardwalk experience! This ride takes you down the boardwalk, past the crowds, and gives riders a beautiful view of the entire boardwalk, the ocean, the shops, and all of the stands on the Seaside Heights Boardwalk.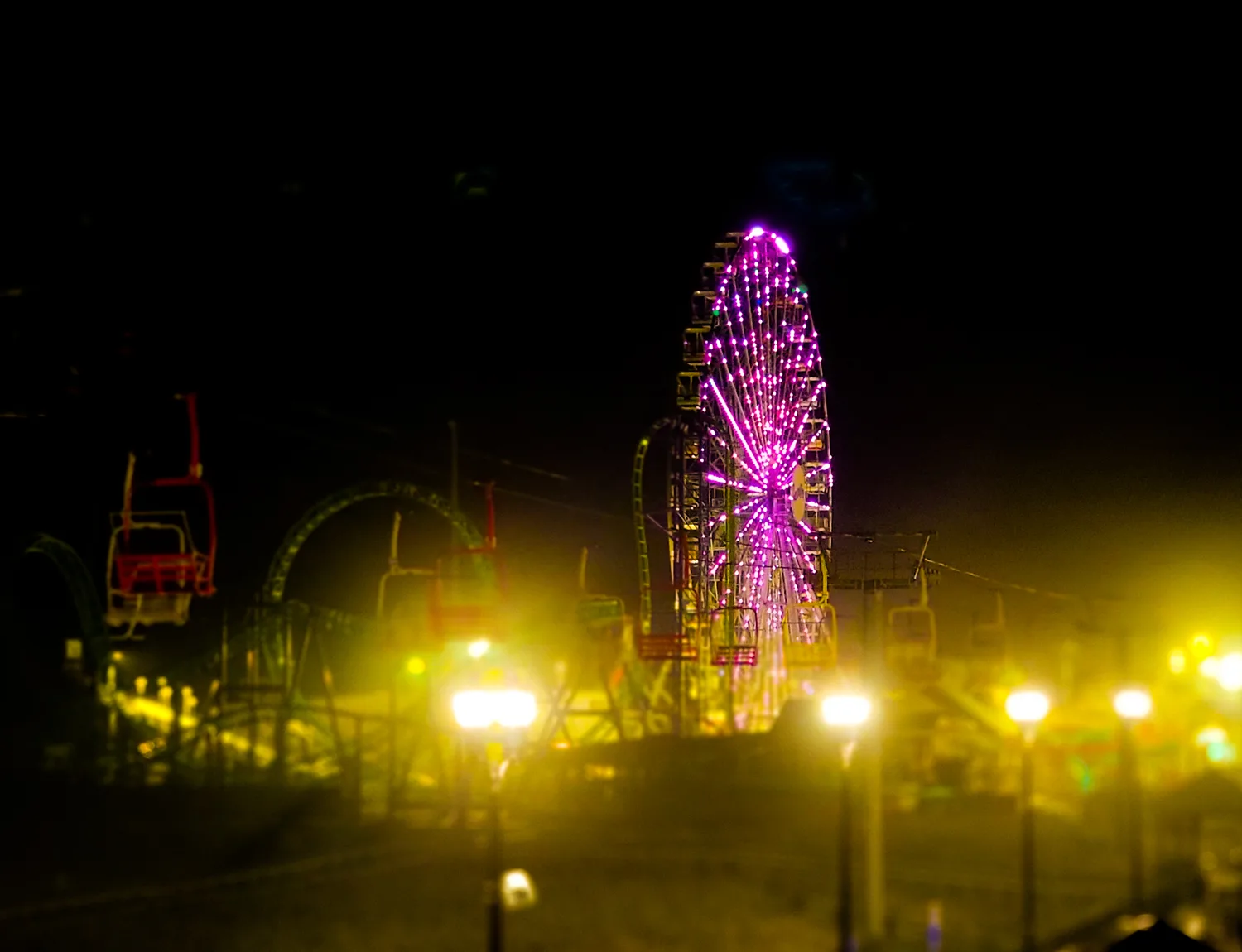 Ferris Wheel– Enjoy a relaxing ride while getting a view of the boardwalk from 131 feet in the air. This is the perfect ride for the whole family since it features gondolas that seat 6 and offers everyone a beautiful light show while enjoying this 40-meter Ferris wheel.
Centrifuge– Enjoy this indoor action-packed experience boasting lights, music, and smoke. The Centrifuge lets riders experience centrifugal force from their cart while spinning on two separate axes.
Shore Shot– The Shore Shot towers over the rest of the rides and offers a double shot of fun with two launches per ride. Experience positive and negative G-forces from this 12-passenger ride that will bring riders 135 feet into the air.
Kiddie Rides at the Seaside Heights Boardwalk
Boats– Let the little ones go on a water adventure as they steer their own boats on this classic boardwalk ride. Kids especially enjoy ringing the bells as they circle the calm waters.
Mermaid Parade– Little Mermaid fans will be delighted to ride on these mermaid-designed flumes that cover 130 feet of track.
Dizzy Dragons– This whimsical ride puts the rider in control as they spin their dragons using the center table grip located inside the belly of one of 6 colorful dragons. Plus, the entire platform rotates to give each rider a whirl while they try to make their dragons as dizzy as possible.
Elephant Express– This two-seater ride is perfect for a pair of adventurers who want to control their destiny. The lever inside gives riders the ability to take the elephants up high or stay closer to the ground, depending on their comfort level.
Pony Carts– Kids will love grabbing the reins of their horse while traveling on a circular track equipped with bobbing horses.
Games for the Whole Family
Balloon Pop Game– Challenge your family to the balloon pop game to see who has the best aim. This game is pretty self-explanatory, just throw a dart at the balloons and if you pop them, you win a prize.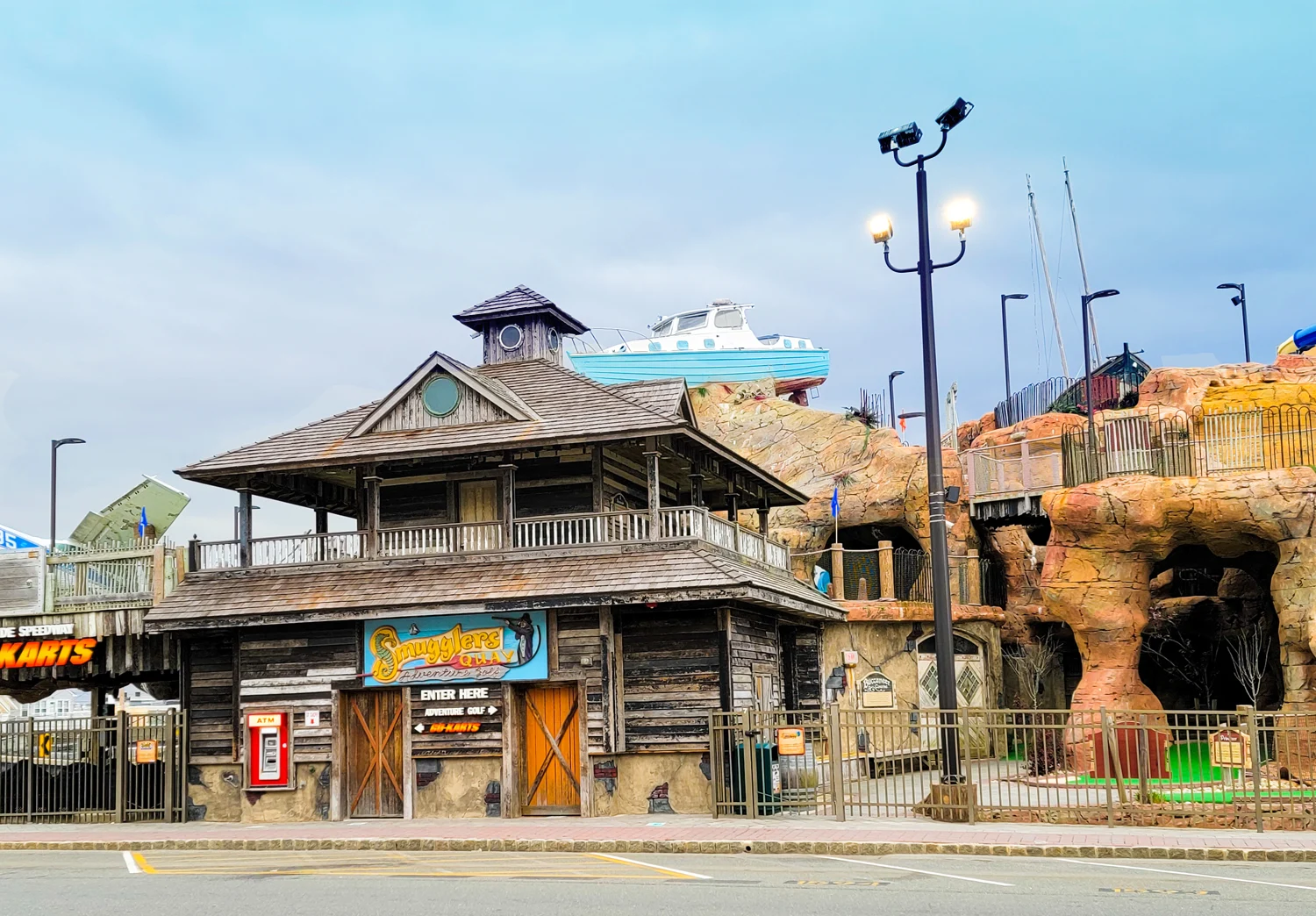 Mini Golf– Smugglers Quay Adventure Golf Course is an adventure-filled mini-golf course that offers 2 different 18-hole courses and plenty of atmosphere to keep you entertained.
This nautical-themed mini-golf course lets you choose from the Privateer Course and the Buccaneer Course for $13 per adult or do them both for $17. Children and seniors can play one course for $11 or both for $14.
Hoop Shot Game– This game is also pretty straightforward, throw the basketball in the hoop to win. It sounds and looks much easier than it is, but those who can channel their inner Jordan for a few minutes will have bragging rights for the rest of the day.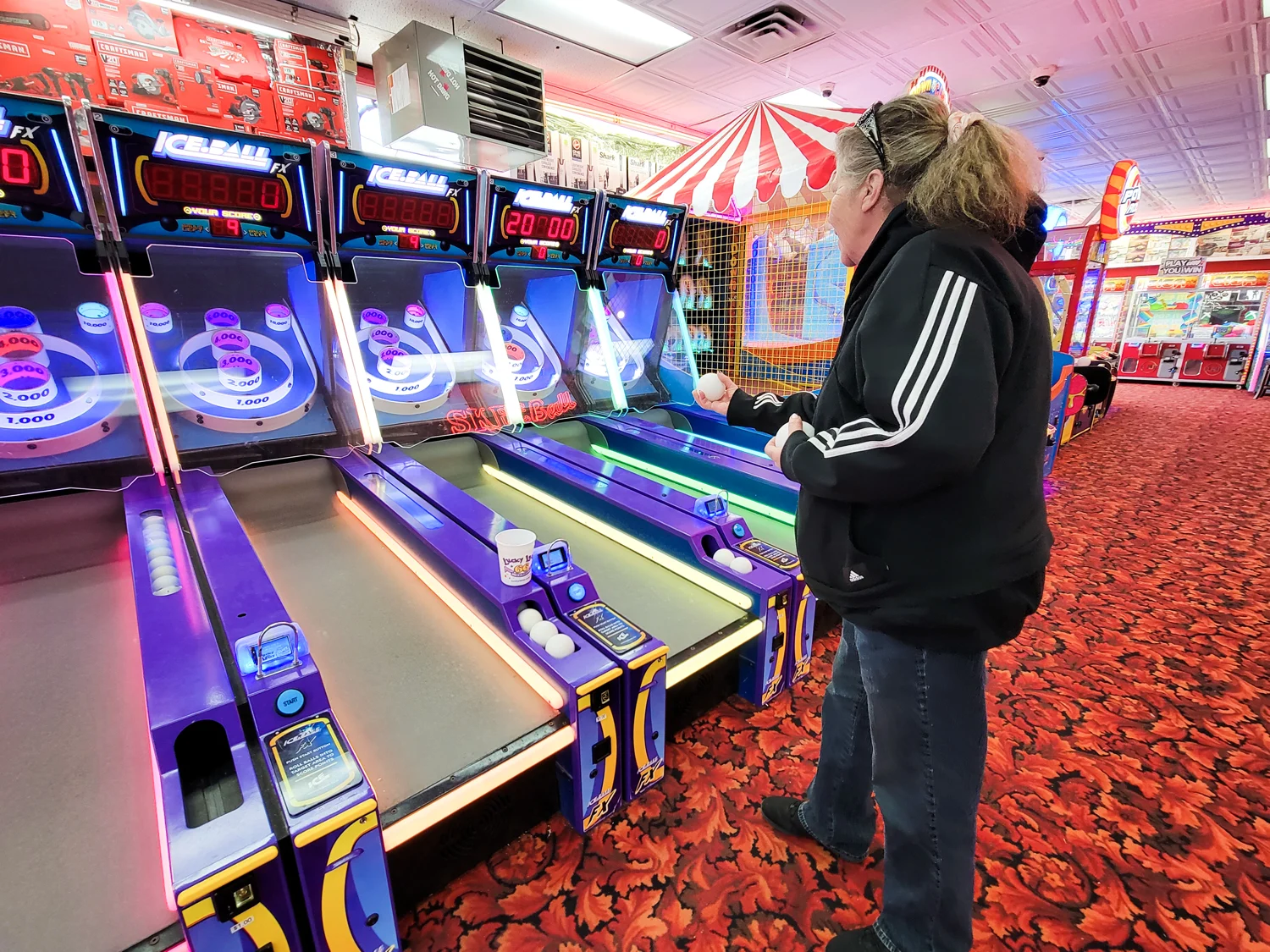 Arcade Games– There are a few places on the boardwalk offering indoor air-conditioned spaces to play arcade games but Lucky Leo's is a local favorite. Offering a variety of games and prizes, this arcade provides a welcome escape from the hot sun and lots of high-end prizes for those who are masters at ski ball and other traditional arcade games.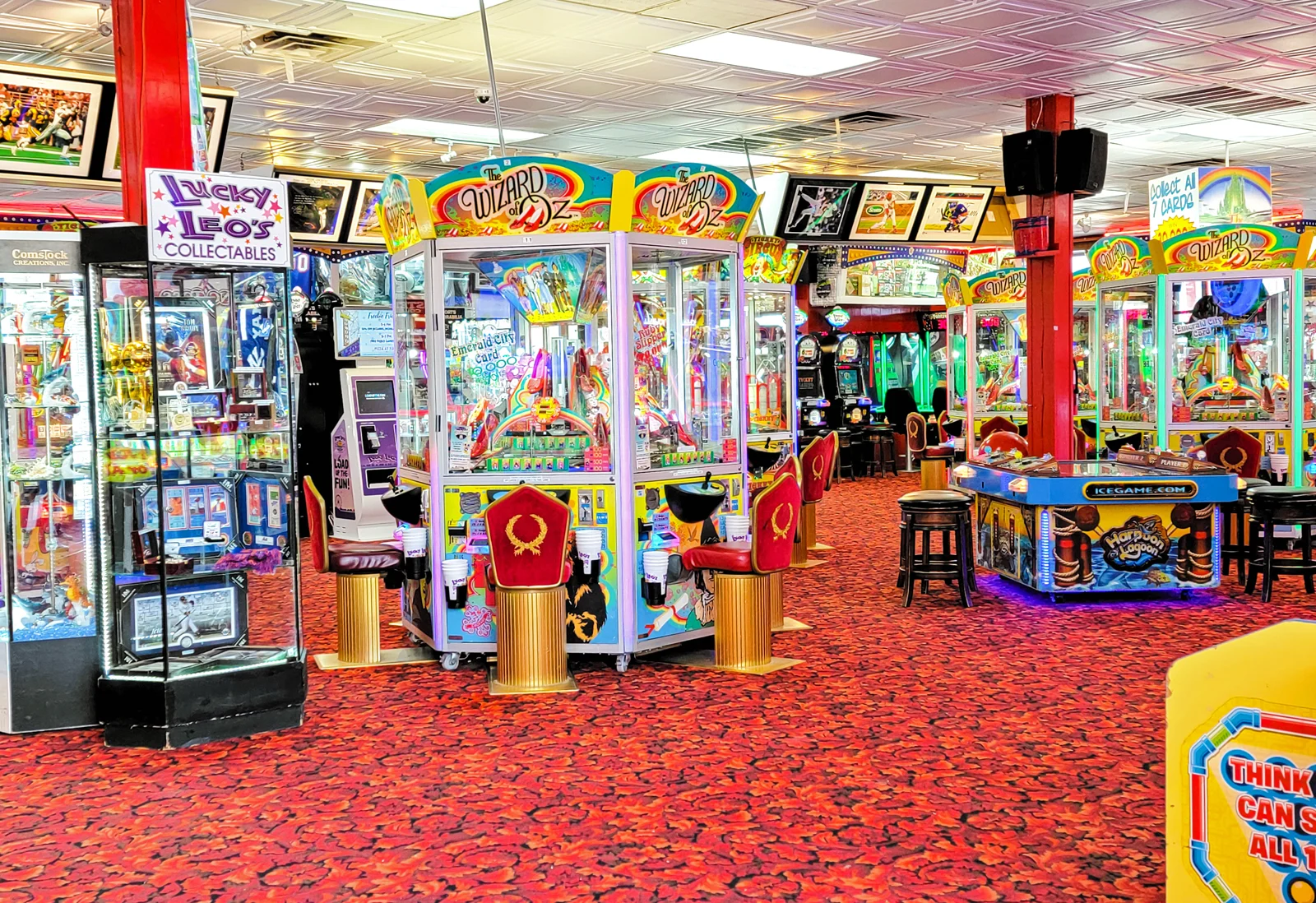 Frog Bog– Everyone will love showing off their skills of frog launching using a hammer to launch a rubber frog onto the floating lily pads.
Shopping on the Seaside Heights Boardwalk
There are many shops to pick up souvenirs for yourself or for your friends and family back home. You can get great deals on apparel that represents the area or customize shirts, shorts, underwear, and pants to your liking.
The Shore Store– Visit the famous Shore store that gained popularity from the TV show, Jersey Shore. This is the location where the guidos and guidettes were employed by Danny, the owner of both the house and the store. You may even run into him while shopping because he still runs the store. Although he seems to always be hard at work, he is more than happy to take a break, chat with a fan, and snap a photo.
Sun & Fun Jewelry- Get a reading from Zoltar, the machine-made famous by the movie Big, and shop around this adorable shop for a plethora of beach essentials. Pick up apparel, personalized jewelry, or a pair of sunglasses. They have beach toys, water shoes, and flip flops, alongside an impressive handmade dream catcher collection.
Ocean Jam– Browse through the selection of apparel, keepsakes, and souvenirs in this boardwalk shop that conveniently has an ATM located inside.
Big Hearted John's Down the Shore– This shop offers the basic souvenir and apparel like a lot of the shops at Seaside but it sets itself apart by offering fireworks as well.
Sunset Beachwear– Pick up some souvenirs and get a piercing at this apparel shop. Choose from a large variety of beachwear, hoodies, pants, and shirts with local pride stamped on them as well as plenty with funny sayings.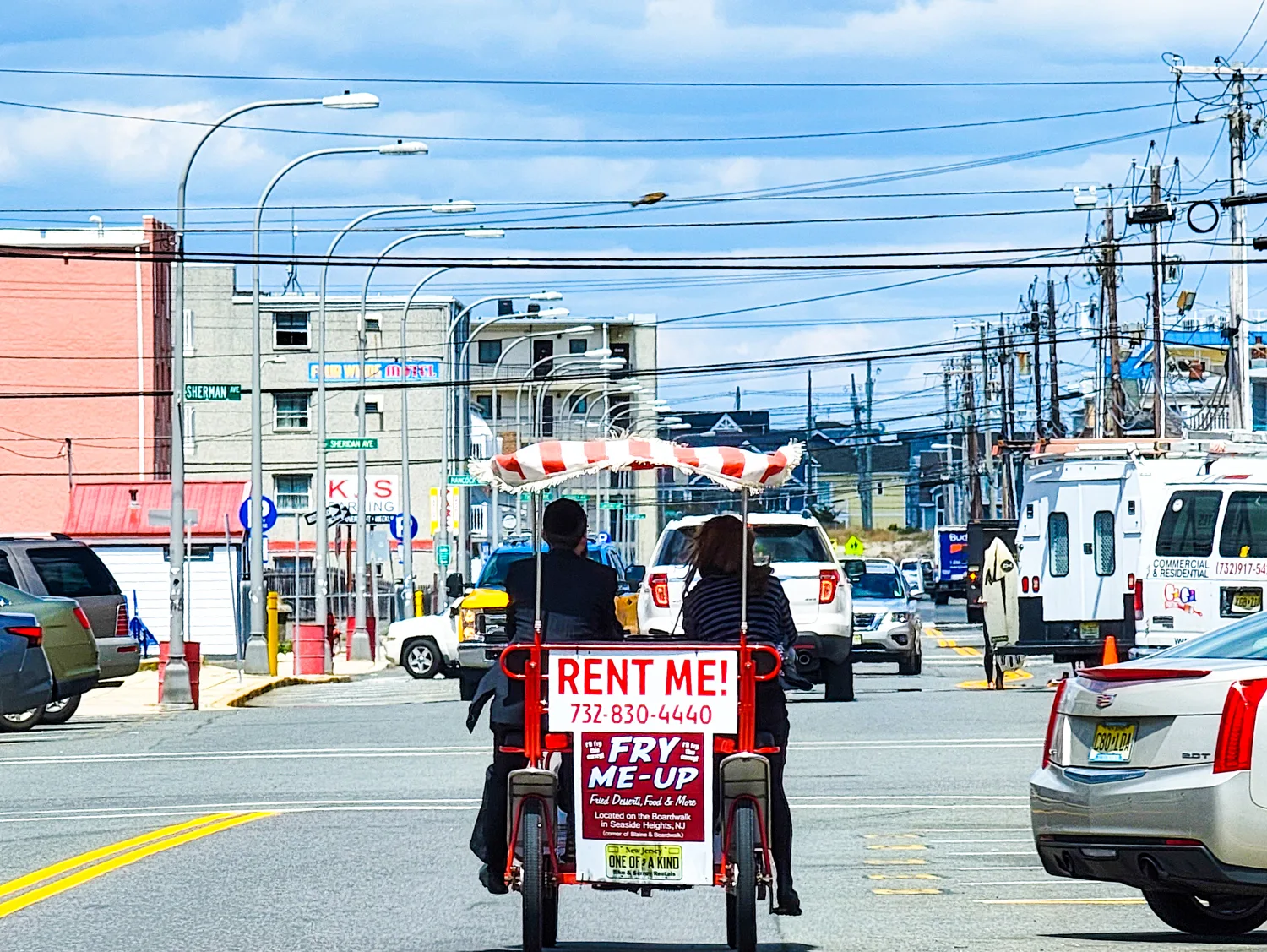 Rent a Bike to Explore Seaside Heights
Visit Seaside Heights Bike and Surrey Rentals for a fun way to get from one end of the boardwalk to the other. Enjoy the scenery without having to walk all day and for those with large families, this is a great way to get the little ones around with little effort.
Palm Reading
There are several palm readers to choose from on the boardwalk, all of them offer a fun experience for both believers and non-believers alike. See what your future holds or learn a bit about your past while enjoying a day at the boardwalk.
Tarot Card Reading
What if you don't trust a boardwalk psychic? Let the cards do all of the talking! See what your future holds based on which cards are dealt and let the reader help you decipher the message or use your own interpretation to help guide you on your journey.
Enjoy the Beach at Seaside Heights
Swimming at the Beach– Cool off in the ocean after spending the day walking the boardwalk. Or lay on the beach during the day and walk the boardwalk at night. The beach is always open and as long as there is a lifeguard on duty beachgoers can take a dip.
Build Sand Castles– Bring a pale and shovel to the beach for the little ones because a day at the beach would be complete without letting them tap into their creative side.
Collect SeaShells– Find your own free souvenirs and pick up some seashells while down at the seashore. Make a game out of it and see who can find five different shapes first.
Dig for Crabs– If you want to get up close and personal with some critters while at the shore, dig for crabs. The best chance of finding crabs fast is to start digging close to the shoreline. If you don't find any right away, don't get discouraged, these creatures are lurking below the surface whether you can easily find them or not.
Surfing– There is a reason that surfers can be found at the Jersey shore even in the coldest of months, surfing is a lot of fun. While swimming isn't permitted in the absence of a lifeguard, there always seem to be surfers at the beach. If you aren't feeling confident enough to surf, it's surprisingly relaxing to watch the local surfers ride the waves.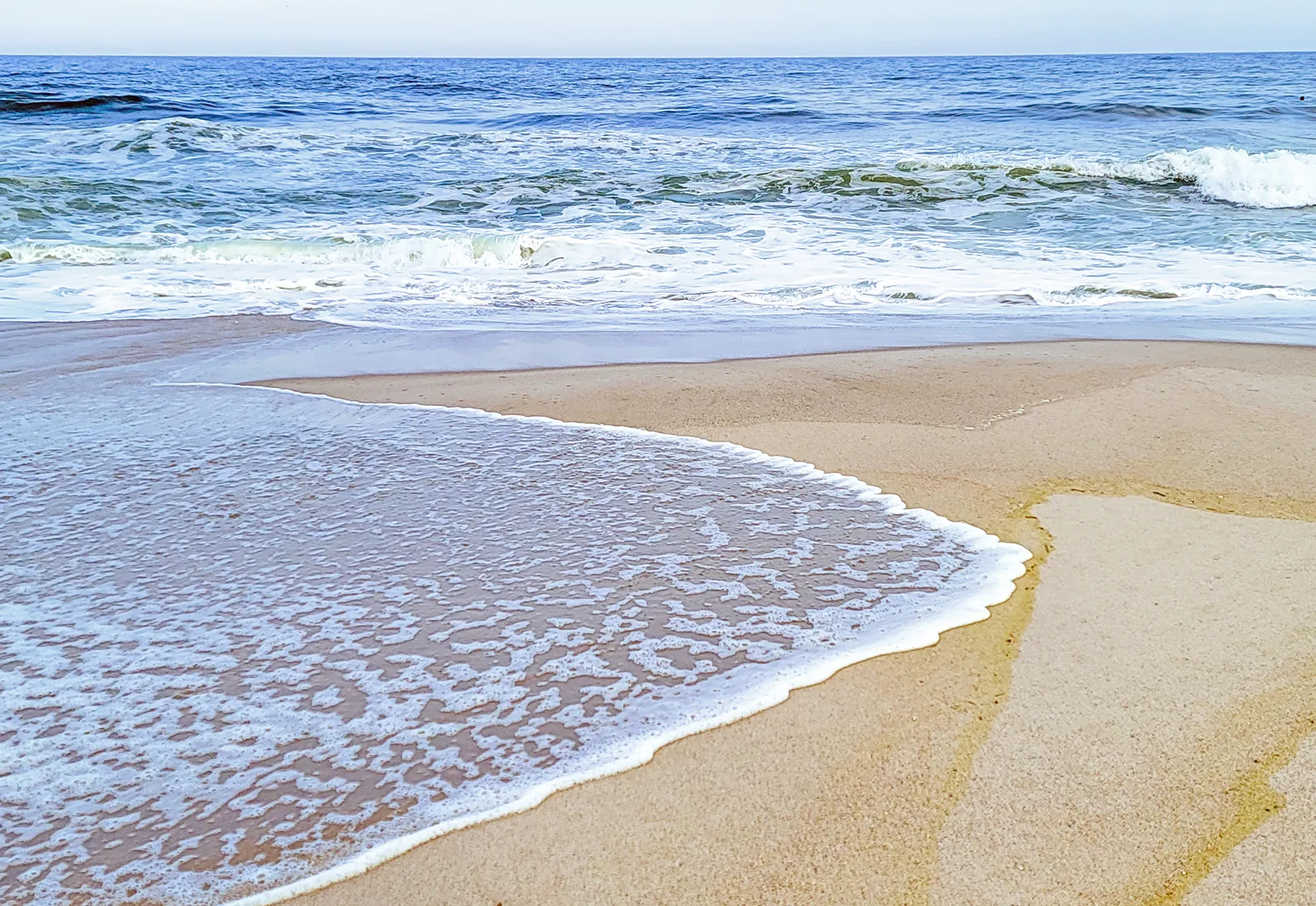 Visit the Jersey Shore House
Jersey Shore fans can pay a small fee to take a tour of the Jersey Shore house. Get up close with the duck phone and see where these roommates crashed after a long night of partying. Tour the house for about ten minutes for a small fee of $10. Take some photos inside the house and walk through the halls that once housed the cast.
Or spend the entire weekend in the house with 11 of your closest friends for $2,800 a night. The house is available for graduation parties and birthdays as well.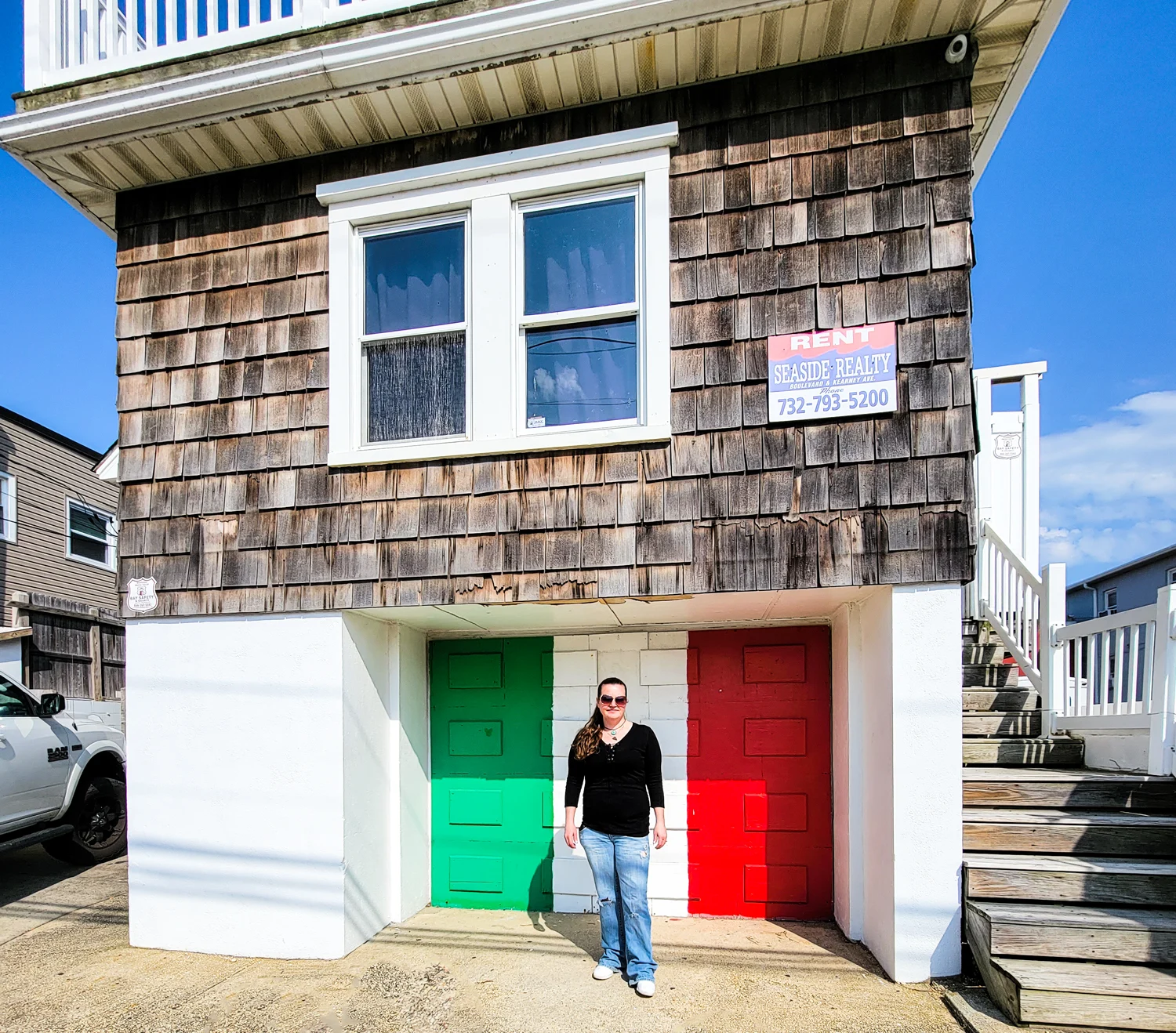 Take Photos
Old Time Photos– This is not only a fun way to spend some time while at the boardwalk but it results in a fun souvenir. Get dressed up in costumes and pose with an assortment of fun props in front of realistic backgrounds to create one-of-a-kind keepsakes.
Boardwalk Earth Cam– After spending a day at the shore, be sure to check out the EarthCam website to see if your photo pops up.
Background Photo Setups– There are many photo opportunities at the shore. Take a shot in front of the ocean, in the sand, or at one of the many hand-painted backdrops along the boardwalk.
Seaside Boats– Grab a friend and hop into a boat for a quick photo op.
Jersey Shore House– Get a shot standing in front of the Jersey Shore House. This location is easily accessible from Ocean Terrace. Take a photo in front of the iconic garage door painted like an Italian flag or if you are lucky enough to stay at a nearby hotel with a balcony, you can get lots of shots of the rooftop where the cast often partied.
The Shore Store– Take a photo with Danny or just grab a few shots inside the store where the cast once worked.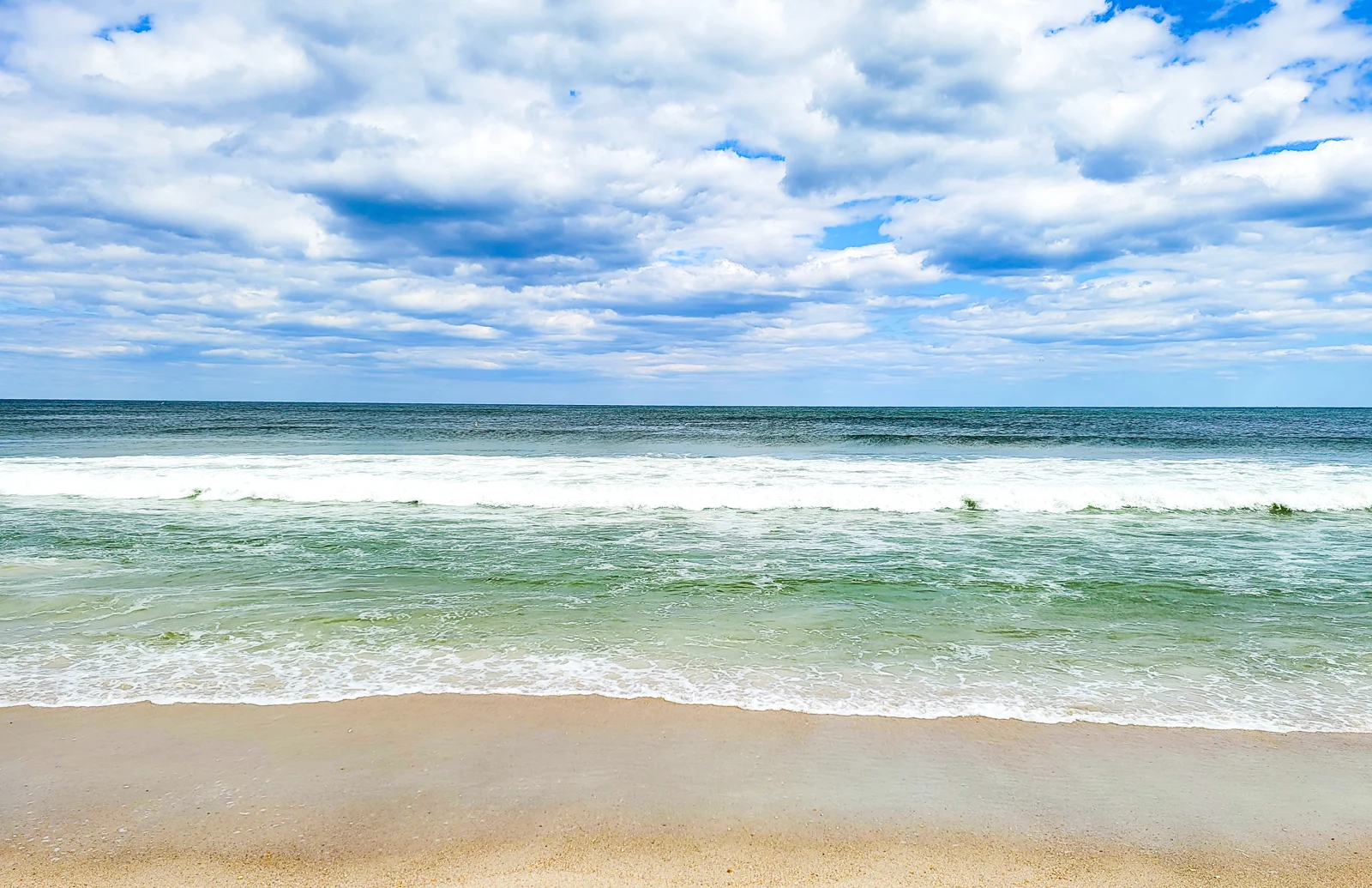 Waterpark
Breakwater Beach offers lots of thrills and a great way to cool off on a hot day. This waterpark has many rides for visitors of all ages and is sure to have something for everyone.
The Harbor– This 5860 square feet wave pool offers a zero-depth entry and a maximum depth of 5'8" feet. Swimmers will enjoy the waves created by pneumatic forced air pressure that comes through every ten minutes.
Salem's Scream– Thrill seekers will enjoy this 50-foot freefall that drops the floor out from under you at the starting platform. This speed slide is not for the faint of heart!
Patriots Plunge– Race your friends down this waterslide or challenge a stranger to this 6-lane slide that blasts riders down atop a mat.
Revolutionary Wild River – This lazy river pushes and pulls riders through the water much like any traditional lazy river. The Revolutionary Wild River sets itself apart from the others by offering riders to float alongside cannons shooting off while enjoying the scenery.
Plymouth Rock Hot Tub Springs– Enjoy the relaxing sounds of bubbling water and the comfort of the heated tub surrounded by the ambiance that the surrounding rocks provide. Wind down after spending the day on the boardwalk and soak for a bit with your friends or family.
Get a Henna Tattoo
Get a souvenir from your trip to the Jersey shore that will last longer than the saltwater taffy. The boardwalk offers quite a few places to get a henna tattoo, all offering a variety of designs to choose from. These realistic tattoos last much longer than traditional temporary tattoos but don't require a lifelong commitment.
Get a Piercing
If you want a souvenir that will last a lifetime, get a piercing while visiting the Jersey Shore. Ocean Seven Body Piercing and Henna Tattoos have a stellar reputation for their great customer service. Pop in while on the boardwalk and see what this hop has to offer.
Visit the Bars of Seaside Heights
Beachcomber Bar & Grill– The beachcomber offers traditional boardwalk fare, a large dining area, and even a bar area for patrons to relax while enjoying a drink. This bar is best known as the spot where Snooki got punched by a guy on MTV's Jersey Shore.
Aztec Sand Bar & Grill– This bar offers customers entertainment as well as food or drinks. Check the schedule to see when you can enjoy a DJ, karaoke, and even live bands at this boardwalk hot spot.
EJ's Tap House– This boardwalk bar offers live entertainment and pool tables to customers. Sit at the banquet-style tables, at the traditional style bar, or enjoy a seat on the patio.
Jimbo's Bar and Grill– Offering booths, kid's meals, and wines, this bar may be the best boardwalk bar suited for families looking to enjoy the bar atmosphere with a touch of the family-friendly vibe. This bar and grill has a full menu, tables, a traditional bar, and several booths to choose from.
JR's Ocean Bar & Grill– Sit at the bar while sipping a signature cocktail or enjoy live entertainment while eating a slice of pizza from the connected Maruca's Tomato Pies made famous from Man V. Food.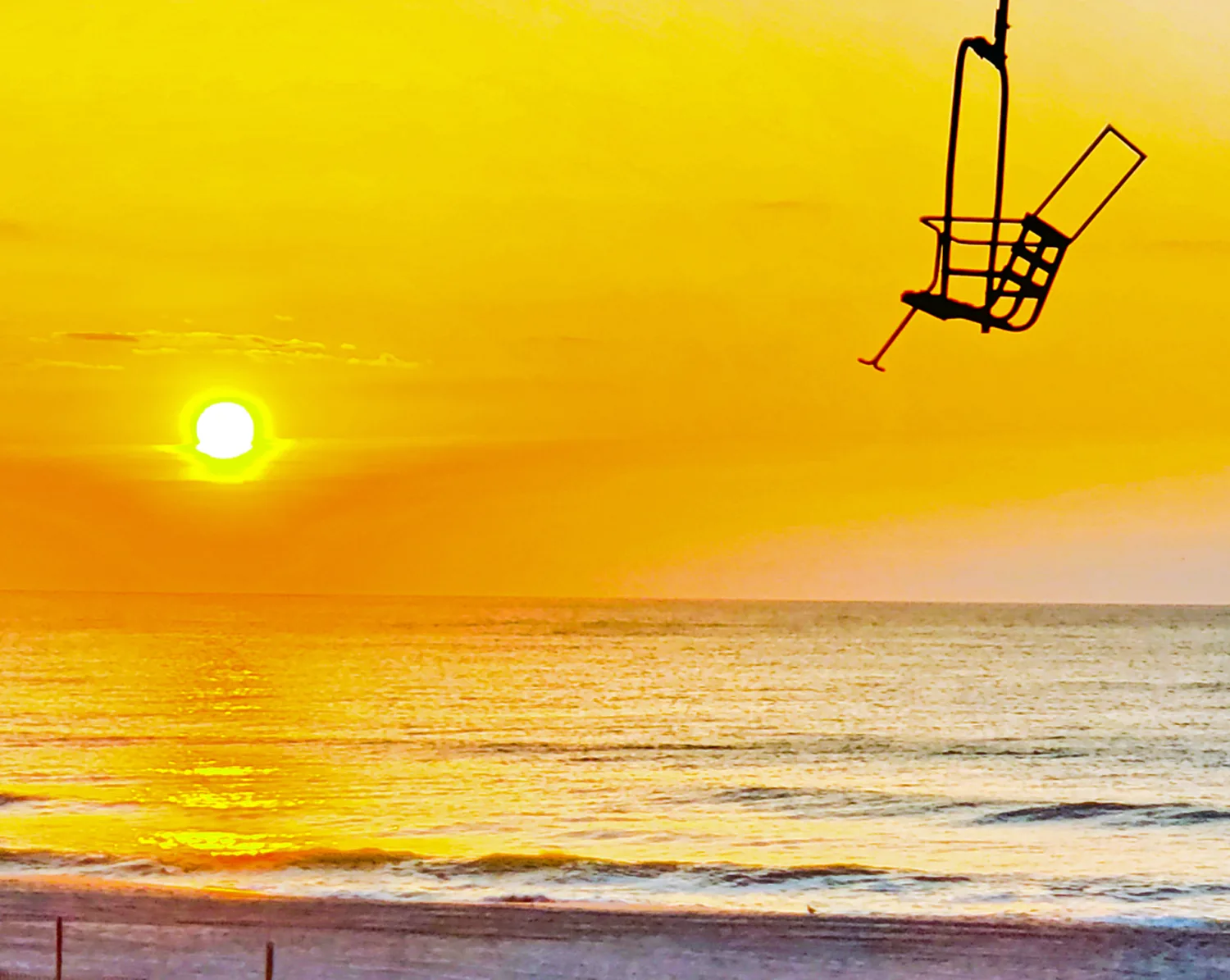 Enjoy the View of Seaside Heights From Your Hotel Balcony
After a long day of walking the boardwalk and enjoying all of the activities that Seaside Heights offers, there is nothing more relaxing than sitting on your balcony and enjoying the view.
There are a few hotels right on the boardwalk that offer balconies with gorgeous views of the beach.
Boardwalk Hotel Charlee Beach Hotel– This hotel offers a beachfront balcony with plenty of chairs and places to hang out with friends. While the rooms aren't luxurious, the views from the balcony make up for it. The owner is very nice and happy to answer any questions about the area that you may have.
Boardwalk Sand & Surf Motel– Located right next to the Jersey Shore house this hotel offers no frills but has quite a few reasonably priced rooms available.
Rent the Jersey Shore House– If you want to have a unique experience while visiting the shore, there is no better place to stay than the house from the TV show. The price tag is high and we all know what kind of debauchery went on inside but if you and 11 of your closest friends throw in about $250 a piece, you can stay at this famous home for a night.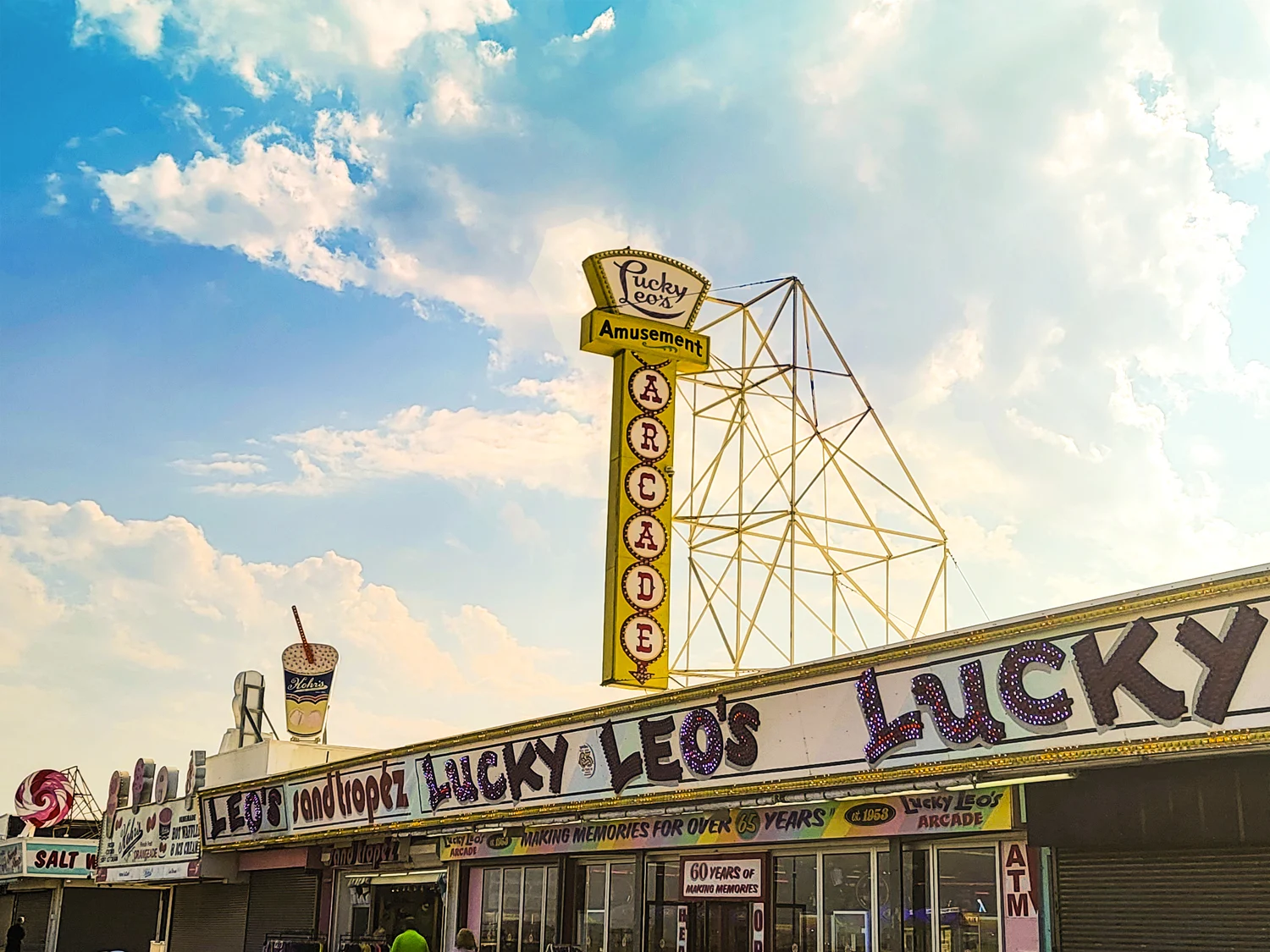 Virtual Scavenger Hunt
This virtual scavenger hunt is designed for visitors who want to see it all and make the most of their time at Seaside. Find all of the locations and take the right photos to earn points and make it to the leaderboard.
I hope you enjoyed learning about these fun things to do at the Seaside Heights boardwalk. Did I miss something? Leave a comment letting me know what your favorite thing to do at the Jersey Shore is and I will be sure to include it in this post.
Be sure to sign up for the free newsletter and follow along on social media so that you never miss a post again.