This past weekend my husband and I found ourselves in a sea of people who had one thing in common, we were all experiencing the best part of our weekend, and for some of us, the best night of our lives.
Like every local fan of Shinedown, Papa Roach, and Asking Alexandria, we were excited to hear that they were coming to Cedar Rapids. Not only was there not a whole lot going on here, I mean it is Iowa after all, but it is pretty exciting to see a live show, especially when the headliner is Shinedown.
The opening bands didn't disappoint either and at times exceeded the crowd's expectations, like when Jacoby Shaddix, the singer of Papa Roach headed into the crowd during a song.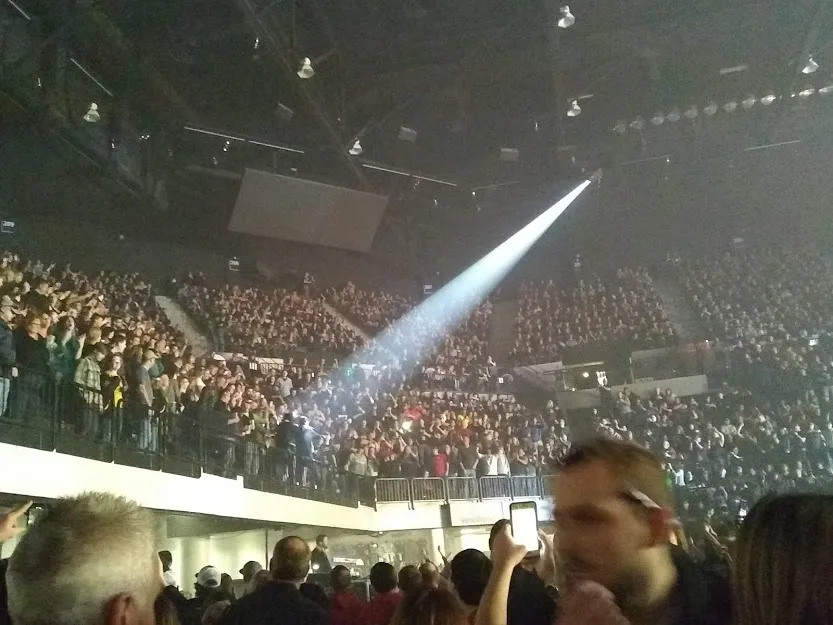 I can't imagine anything more exciting for a big fan who found themselves in the balcony section of the US Cellular Center. What an exciting turn of events, imagine starting the night out zooming in to take pictures of the stage that seems almost too far away, only to find yourself inches from the singer of your favorite band before the end of the night.
The opening band, Asking Alexandria started the show off right and gave a high energy performance, cranking out the crowd's favorite songs.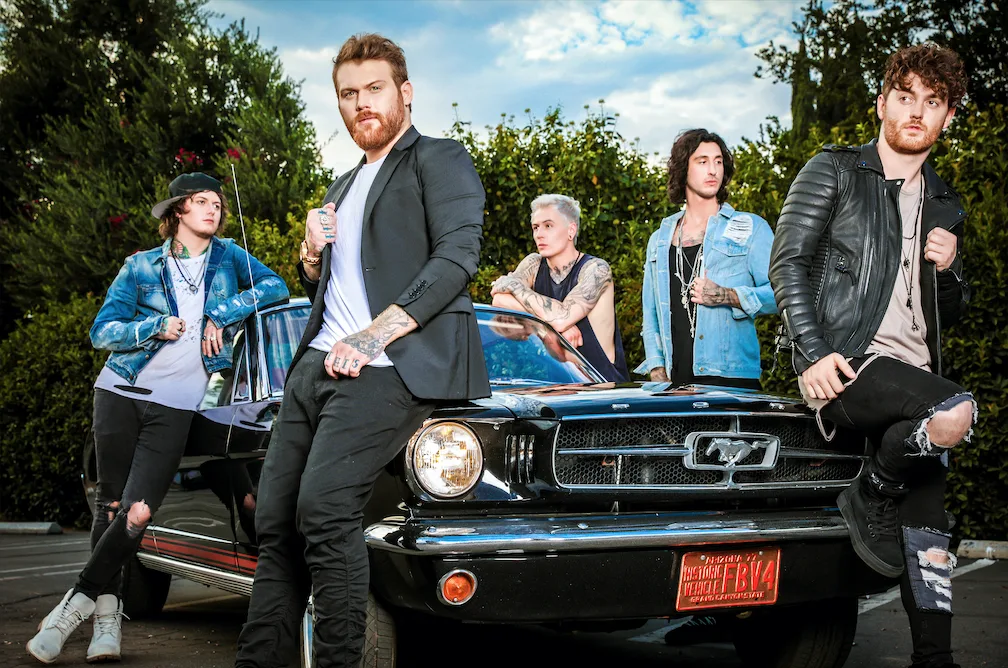 They have a lot of big fans in Cedar Rapids and did an excellent job getting the crowd ready for Papa Roach to come out. I especially liked when the singer of Papa Roach talked about how the band has been together for over 20 years and that it all began with a dream. A lot of bands say things like that on stage but there was something about the words he used or the timing, but what he said really hit home with me.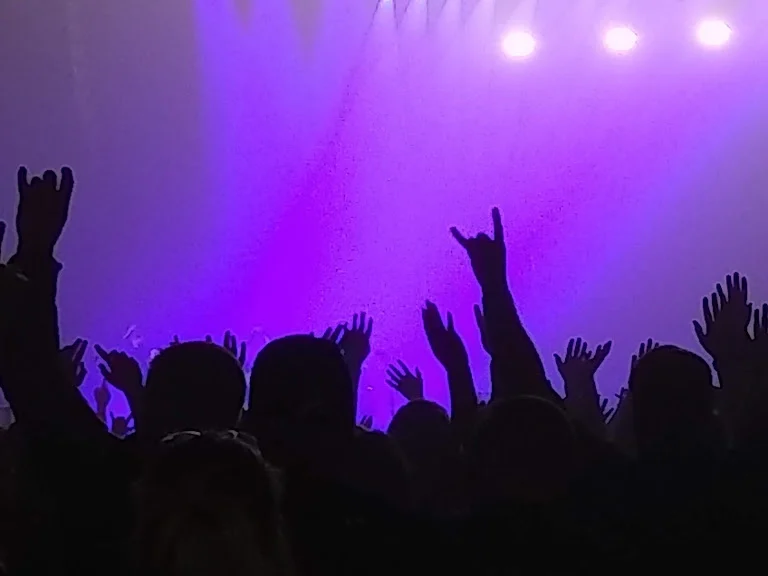 I am currently living a life that I dreamt about and have worked so hard to get. It can be really easy to set new goals and work towards them, allowing yourself to never reflect on where you are and how far you have come but times like these help put things into perspective. When the singer of Papa Roach talks about living his dream, while you are attending a concert that you were given tickets to in exchange for coverage on your website, you have to stop and smell the roses for a minute when that was the exact thing you have dreamt of doing for so long.
Now you may be wondering why that is so significant because I could just purchase the tickets myself, well part of my dream isn't just going to the concert, it's about the fact that I built my following and website from nothing. I started with a dream, I worked hard to get good at it, I still read up on everything I can to improve, and I still work hard to promote the bands and companies that I work with. It's easy to forget how far I have come and that I am actually living my dream because I find myself focusing on the next big thing rather than reflecting on everything I have accomplished thus far.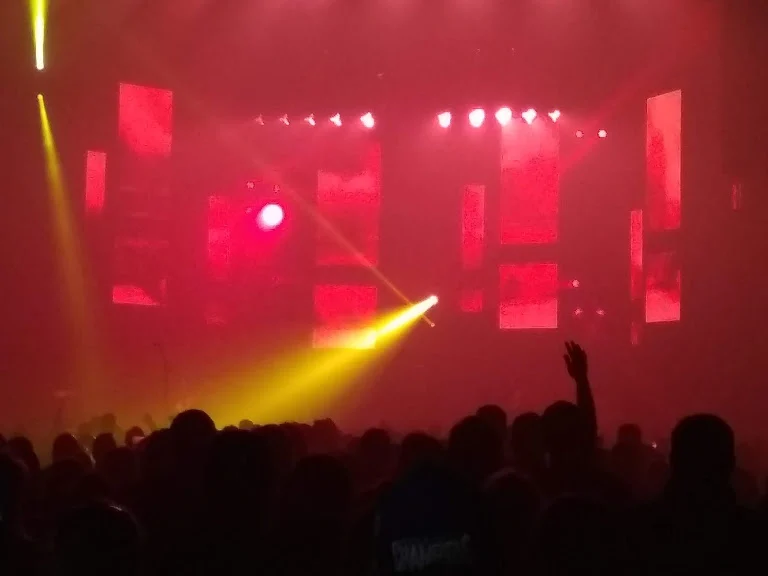 My life has been a series of dreams coming true and it all began with meeting my husband. As a kid, I would daydream about what I wanted my life to be like someday. I imagined the perfect man, the qualities he would possess and the type of life we would live together. When I met my husband, he was not exactly the man of my dreams just yet but I did know there was something special about him, we connected immediately. We were kids and neither of us really knew how to be our best self yet but over time, with a lot of hard work and sacrifice, we became the best versions of ourselves. He truly encompasses everything I have ever wanted in a spouse and I am so grateful to get to spend my life with him, especially at times like these.
He has always loved music and has been to more concerts than anyone I have ever met which has always been impressive to me because when I was a kid, I only dreamed of going to see my favorite bands perform live. I came close on many occasions, even had tickets to see different bands at times only to have tragedy strike again and again that prevented me from getting to the shows. Once I met my husband, that all changed, he has taken me to see more concerts than I can count, so it's especially exciting for me to get to take him to shows.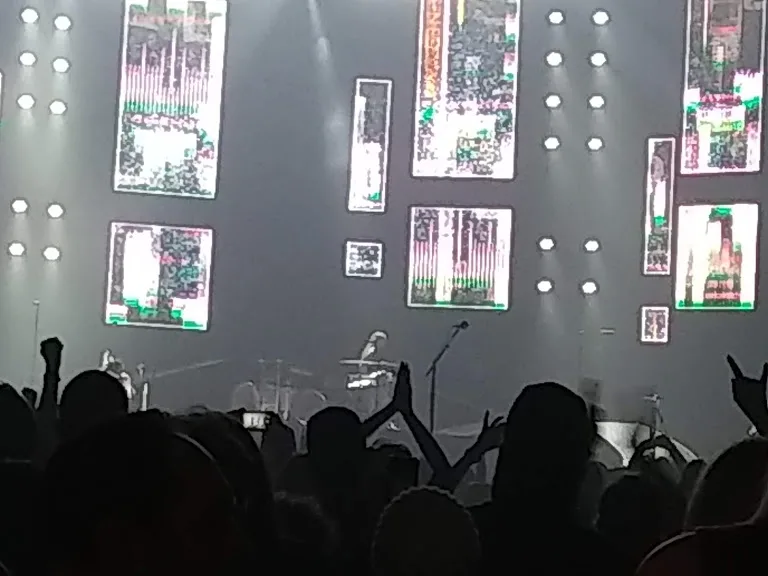 Shinedown has so many hits that it seemed every song they played made the crowd go crazy, and lucky for me they played my favorites too. Second Chance, Sound of Madness, and their cover of Simple Man were the highlights of the night for me and my husband. They put on a great show and we already can't wait to see them again.
The entire night was so much fun and will for sure go down as one of my favorite blog-related experiences. We had such a great time before the headliner even came out, listening to the other bands and observing the antics of the locals attending the show.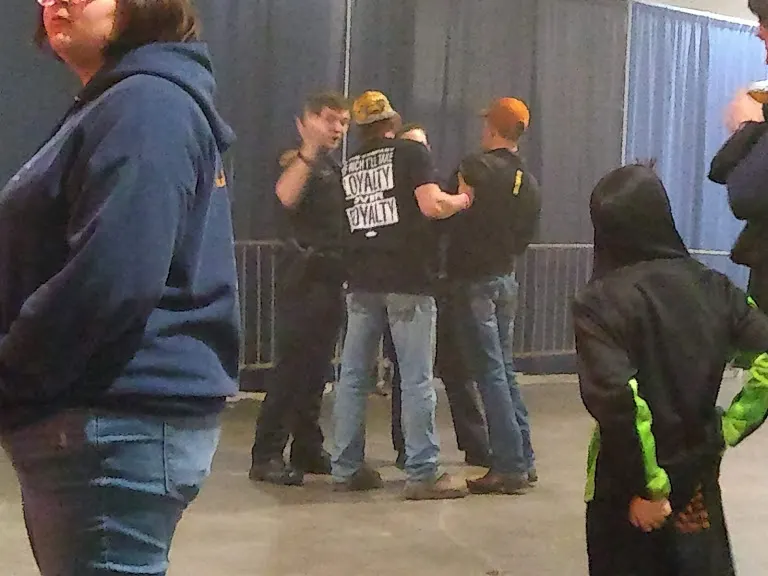 Some of the highlights included people who were having a little too much fun, getting arrested, the man holding people down, and one of my favorites, the always entertaining women's bathroom experience. It never fails, every concert I have attended has the exact same thing happening in the women's bathroom. There is always a woman who can't hold her liquor making a scene, being tended to by another overly friendly woman who she has just met but who has adopted her for the rest of the evening. These two people who were made for each other, coming together in a drunken stupor right before my eyes, how sweet.
Another anomaly in human behavior that is always found in the ladies room is that one woman who uses a stall that they have been warned has no toilet paper and they take it even further by announcing that they don't even care that there is none, they may even prefer it for some reason. You have to give her credit for her honesty, in a room full of strangers. What is it about the bathroom that makes perfect strangers feel so comfortable with each other so fast? If women got along all of the time as well as they did in concert bathrooms, this world would be a much better place, I'm just saying.
I'm so glad that we got a chance to spend a fun night out together, it couldn't have come at a better time for me. I feel grateful to have been given the opportunity to reflect on where I am in my life and while I am very excited for what's to come, I am enjoying right now to the fullest.
Stop and smell the roses, enjoy where you are in life, and don't miss this tour, you can find out when Shinedown is coming to your town by clicking here.