This shop has been compensated by Collective Bias, Inc. and its advertiser. All opinions are mine alone. #LEMLoveToProcess #CollectiveBias
As a supermom, I am all about making sure I serve my family the best when it comes to the foods we prepare and provide. Much like that old saying, if you want something done right you need to do it yourself, my husband and I are in full control of where our food comes from as well as how it is processed.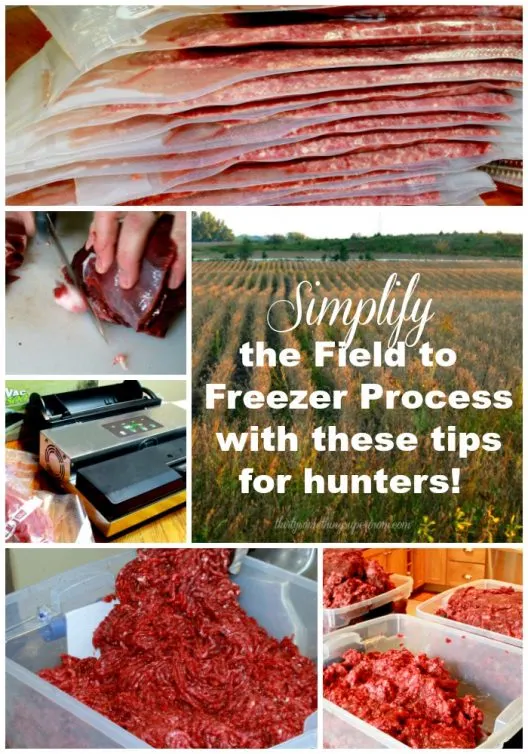 That's why we process our own game, there is nothing like biting into a deer burger or steak, knowing exactly what went into the mix, seasonings and all.
We make sure we use the right products to simplify the field to freezer process, too.
Using the right equipment is so important for doing the job right and being as efficient as possible.

When you purchase meat from the store or allow someone else to process your meats for you, not only are you paying lots of unnecessary overhead but you are trusting a long line of strangers to have your families best interest when handling your food.
I hate to be the bearer of bad news but the truth is when you purchase your meat from the store, you have no idea what is really inside of the product and don't even get me started on the possibilities of the handlers not washing their hands…yikes!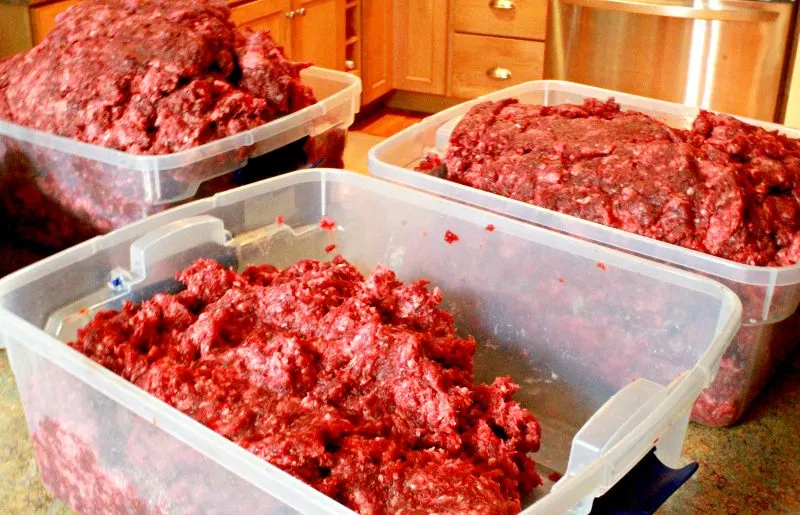 When you hunt and process your own game, you know every single ingredient added and have that peace of mind that lets you know it was handled with care, using only the best methods from the field to the freezer to ensure the best product possible is served to your family.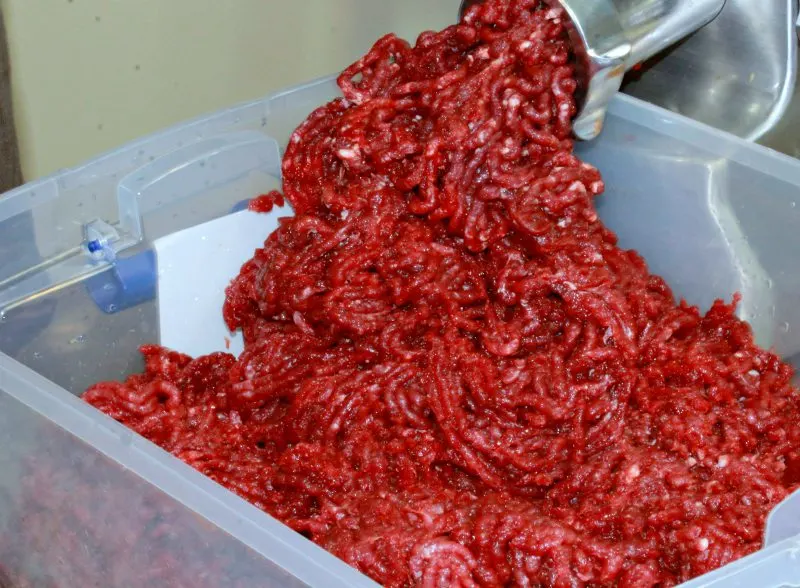 Not only are we able to be picky about the products we use during the process but we also get to be selective about which deer we want.
I like to simplify the process as much as possible and that means using the right tools, thankfully LEM™ Products has everything to make the field to process so much easier!
I headed to their website and picked up the MAXVAC® Vacuum Sealer as well as some bags to make sure I had enough supplies to get us through this hunting season.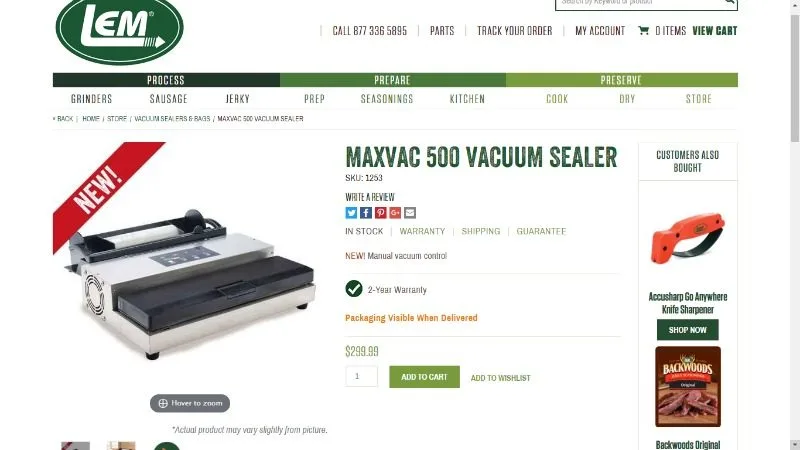 It saves so much time being able to continuously use the MAXVAC® Vacuum Sealer for up to 5 hours, that is unheard of because the machines we have tried in the past overheated in under an hour which made our work carry over into the next day.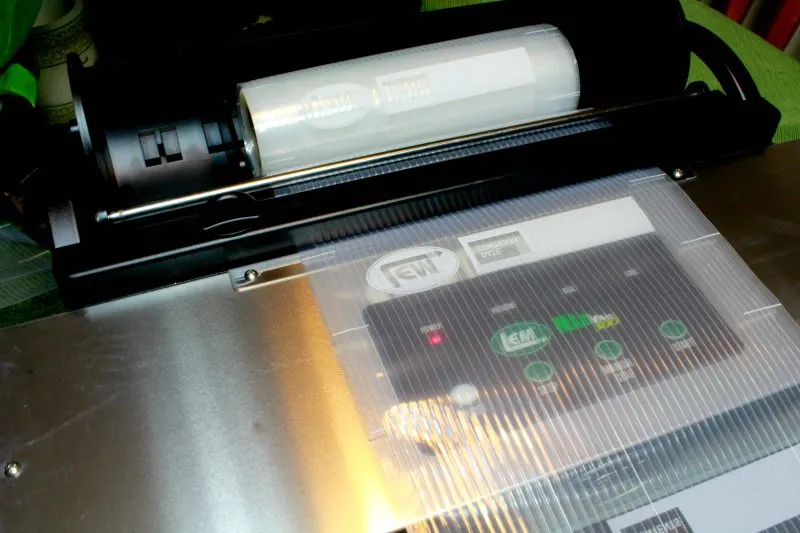 I despised having to stop and wait for the other machines to cool when we are in the process of handling all of our meat for the year.
The MAXVAC 500 Vacuum Sealer has a fast vacuum and cycle time to save you time. Both are faster than entry-level, cheaper sealers.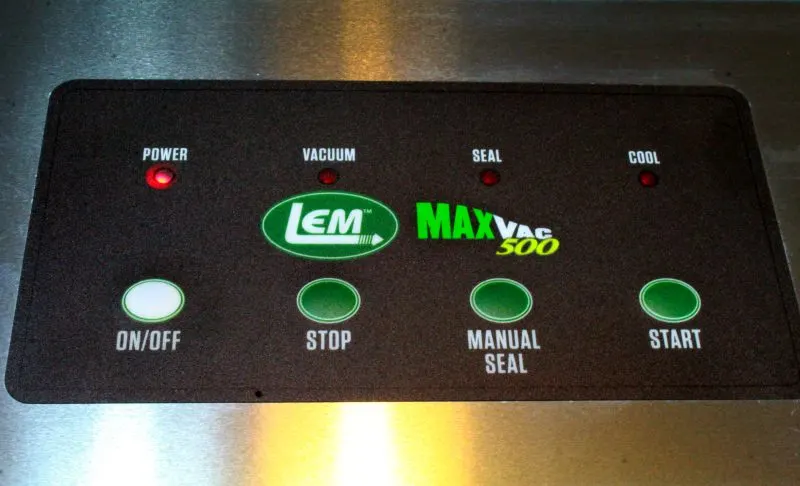 So simple to use with just a few buttons that get right to the point, kind of like me. I am able to store all of our meat for the year easily and without wasting any time. It's never a good idea to let your meat sit out on the counter while waiting to be sealed so the fact that this machine speeds up the process, really makes a big difference in the quality of our meat.
An expert tip that I have learned which has made my life so much easier over the years is to seal the bags of meat so that they are flat. This allows them to be pulled out of the freezer, set in warm water for ten minutes and be completely thawed, ready to cook. Now that is a time saver!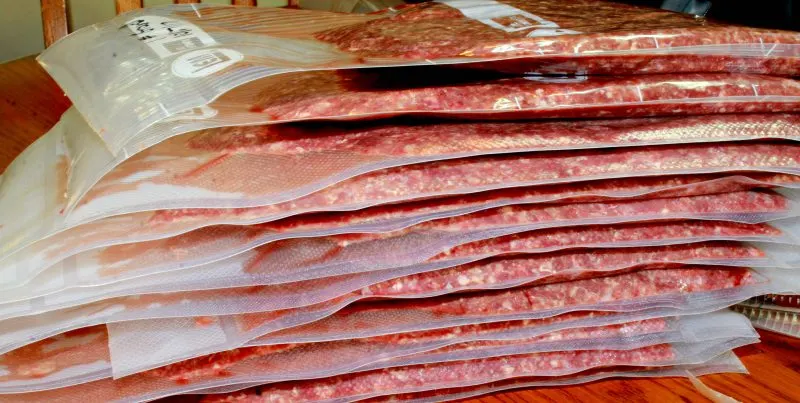 To make your hunting experience as efficient as possible it is always a good idea to prepare in advance. Do your research on different cuts of meat and figure out what cuts you want before the hunt begins, this way you know what types of bags to order from LEM™ Products.
We like to make sure we have enough ground meat to make two meals a week so we order a large amount of the bags needed for our family and we also like to have roasts, steaks, and jerky so we make sure we have those sizes as well.
Also, make sure you trim the fat off of the meat before grinding and storing it, this makes a huge difference in the overall taste of the product.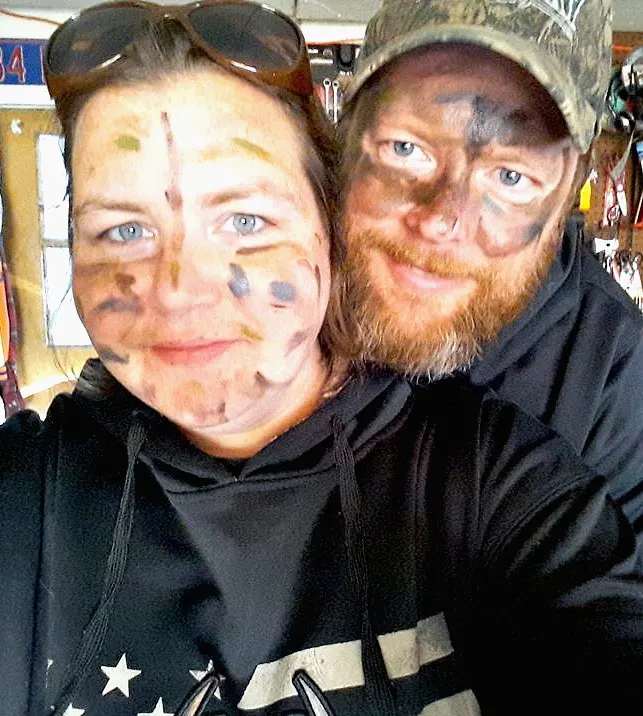 One last tip for making the field to freezer process easier is to enjoy the hunt. It can be hard to not tag out but a big part of what makes hunting so wonderful is getting to enjoy the calm of the outdoors and spending time in nature.
Don't sweat the part you can't control and prepare in case you do tag out. Pick up your supplies from LEM™ Products, freeze your meat how I suggested for fast thaw times, and enjoy the fact that you are serving your family the healthiest and most delicious meat possible.