This is a sponsored post written by me on behalf of Red Baron. As usual all opinions are my own. #RedBaronGameTime
Ever since I can remember my family has gotten together on Game Day to stuff their faces and enjoy watching football as a family.
As I got older and carried on this tradition in my own home including friends and family, I wanted to put my own spin on this cherished family tradition of throwing a Football Party!
The two most important parts of any party in my opinion are the food and the guests. I am all about creating a nice vibe with decorations but I spend the most prep time on food and the most time at my party with the guests.
I try to plan my game day parties about three to four weeks out and make sure the invitations are in the mail at least two weeks before the party.
This leaves plenty of time for the flaky guests to back out and then tell me they are coming only to back out once more before finally showing up at the surprise of no one, ultimately being the last person at the party that refuses to go home.
I find that mailed invitations are the best way to hold people to their word so I created these Football Themed Invitations that can easily be printed out and sent to your guests in preparation for your Game Day Party!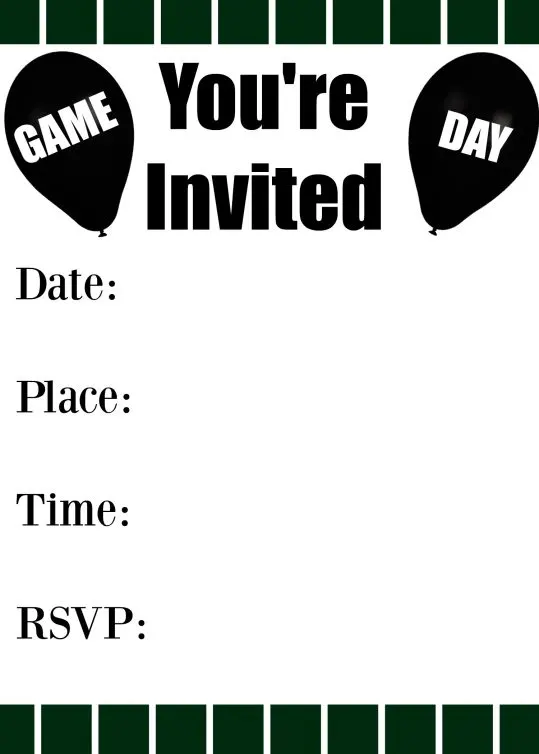 After sending off my invitations to family and friends, I headed to Sam's Club to get all of my party supplies, including the food!
I like hitting up Sam's Club whenever I can, so it was simple to grab some of my favorite party supplies like Red Baron Deep Dish Singles and Red Baron Deep Dish Minis!
This is the perfect Game Day Party Food because of the delicious taste and convenience of serving individual pizzas to your guests.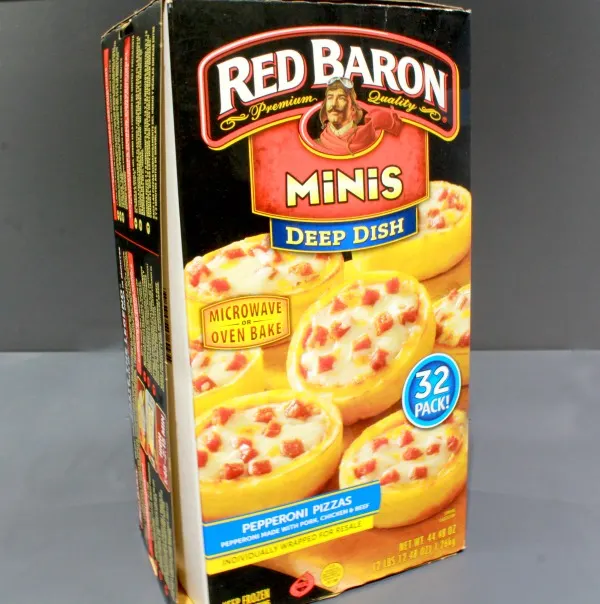 I love being able to set out platters of Red Baron Pizzas and let my guests have their own personal pizzas rather than have a large pizza that everyone has their dirty man hands all over.
Whether your party is in a livingroom, backyard, or even a tailgate, these pizzas are the perfect option because you can pop them in the oven, the microwave, or even the grill!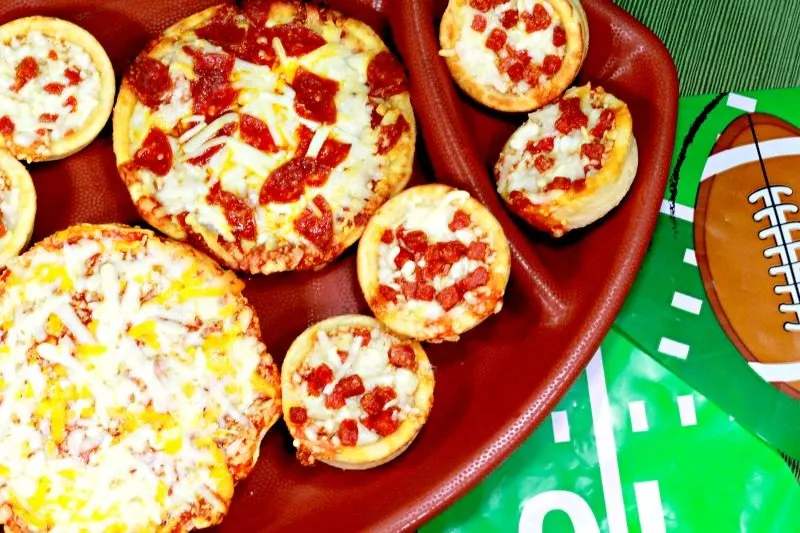 I enjoy the variety as well because I can never get it straight as to which guest loves pepperoni and which guest is offended by anything being on top of their pizza. My party guests are really picky!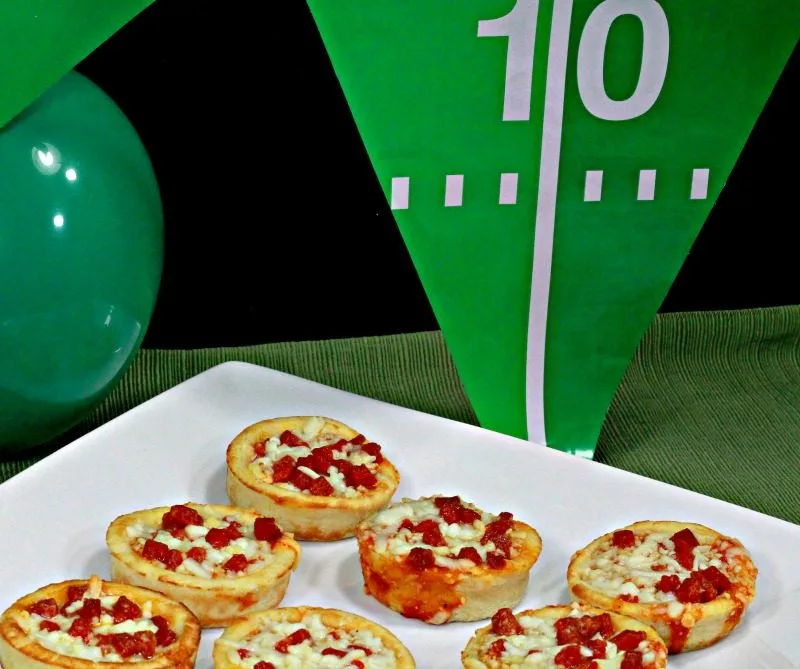 I love that I can buy extra food and still save money due to the ease of preparing these pizzas and the value at Sam's Club.
I can have extra in my freezer and if we don't use it on Game Day, I get a night off from cooking something complex during the week by just having these on hand.
It makes me feel like my very own #WingMama because there is nothing more helpful than to find a few Red Baron pizzas in the freezer when you forget major ingredients in your original dinner plan.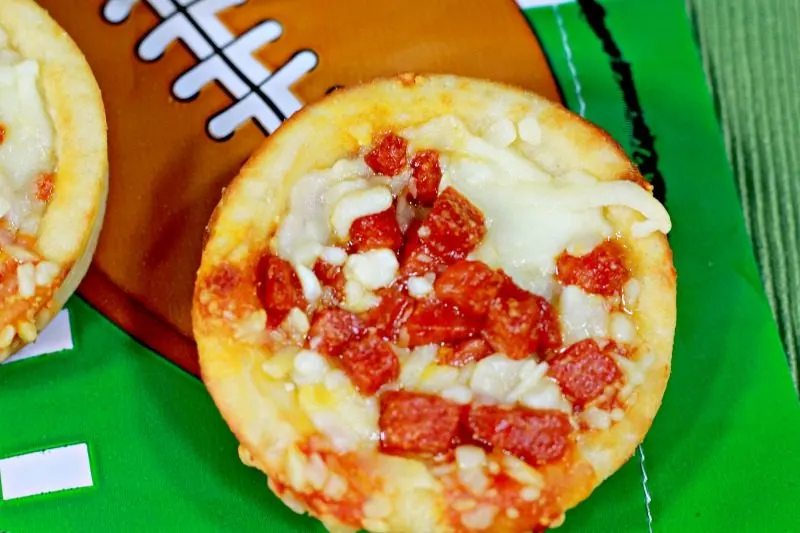 It's also nice to have extra just in case you have extra guests or really hungry ones. Whenever I have guests over it seems like they are having an eating contest. That really makes me appreciate the value and ease of picking these up at Sam's Club. With all of the drama in the NFL lately I bet it will not be long before my guests start betting using the party food as gambling chips.
I can hear it now, I will eat one mini pizza for every knee that touches the ground. Luckily I stocked up on both the mini pizzas and the singles because it seems everyone wants to make a statement even if it wipes out my supply of pizza.
I also enjoyed some of the other perks of shopping at Sam's Club like coming across this unique Christmas Tree.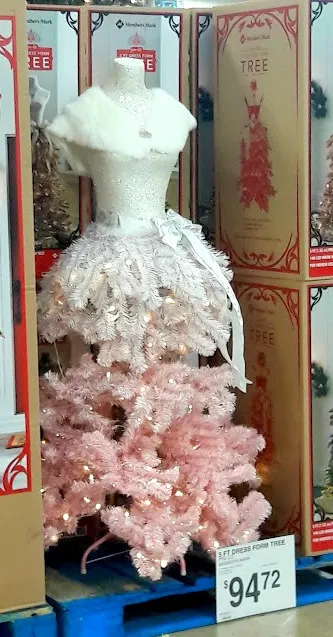 How cool is that? I don't think that I would want this to replace my traditional tree but I would love to have it in my front window or even in my bedroom, because that tree dresses way better than I do. I managed to leave the store without buying it though. Purchasing a Christmas tree a whole month before it is even socially acceptable to put it up seems crazy to me. I am a super planner but that is just way too early for even me.
Even if you are a last minute party planner and your party skills are lacking, much like my fashion skills, you can throw an awesome party that doesn't look like it was just thrown together.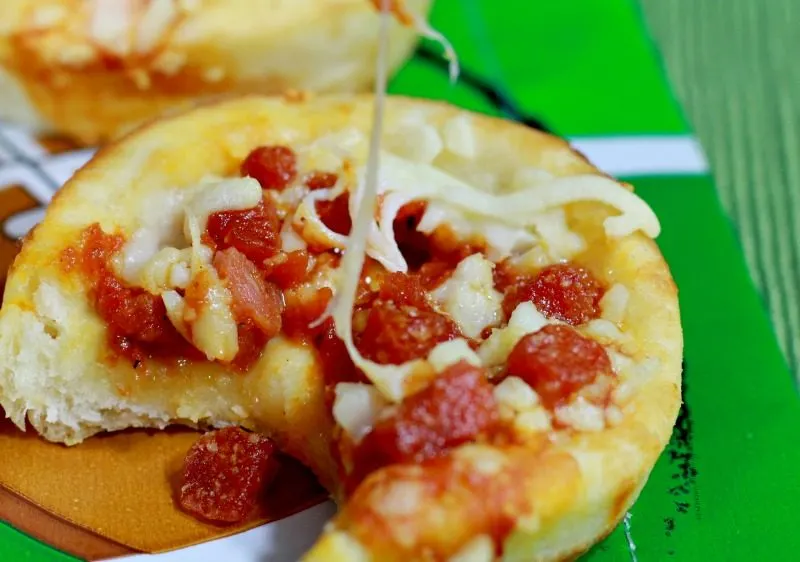 Another great thing about serving Red Baron Pizzas at your Game Day Party is the cleanup! It's so much easier than trying to fit a giant square pizza box into a circle trash can, seriously whose idea was that anyway?
The pizza is circle, the trash can is circle, yet this guy shows up to the shape making pizza party with a square box and everyone yelled, perfect! Let's go with that! It surely is how things will be from here on out!
The last thing I need during a Football Party is to have a fight with a pizza box while wearing my socks outside even though the ground is questionably dry and/or gross but I thought it would be a quick trip so I didn't need shoes. Instead I will only need to throw away reasonably sized Red Baron pizza boxes that actually fit into my kitchen trash can, thankfully someone was thinking over there in Red Baron land!