On a rainy weekend day, my husband drove me to a few quirky travel destinations in Iowa that I have wanted to visit.
During that trip, I visited the Golden Dome of Pure Knowledge in Fairfield, Iowa and was hoping to answer some of the questions I have always had about this interesting location.
Why do you have to be in the Golden Dome of Pure Knowledge to practice Transcendental Meditation?
Who would pay such a high price every month to sit in a crowded room rather than meditate for free at home or anywhere else for that matter?
Is there a local store where you can purchase high priced merchandise that nobody really needs?
How did Oprah hear about this place and when she visited the Golden Dome of Pure Knowledge, did she throw free passes for locals to meditate from the roof of the dome?
Are the houses really all facing the same direction like Oprah mentioned before climbing up to the roof?
Now that I have visited the Golden Dome of Pure Knowledge, I am able to answer some of these questions.
Yes there is a store and I did pick up an item, a small cow creamer named Bo who ironically was reasonably priced unlike every other thing in the store.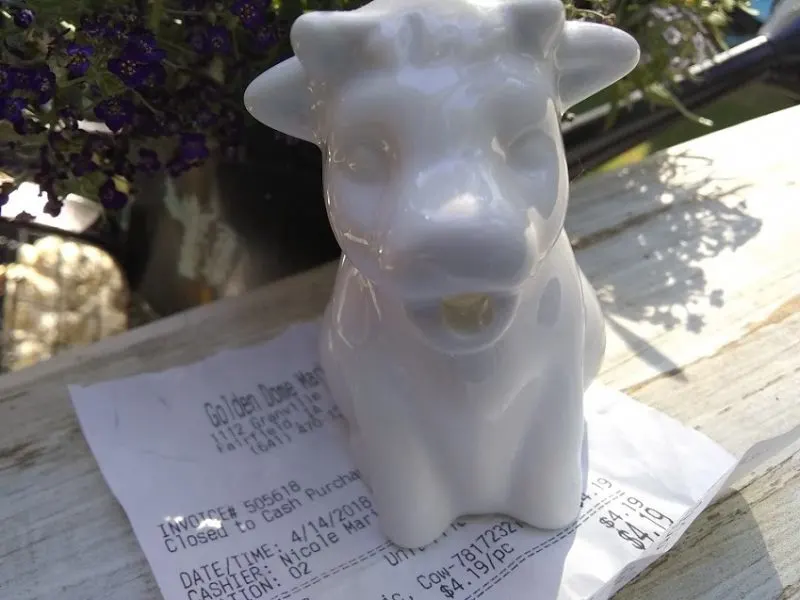 I also got a glimpse into the types of people who would pay to meditate here, check out the hoo ride of this meditator.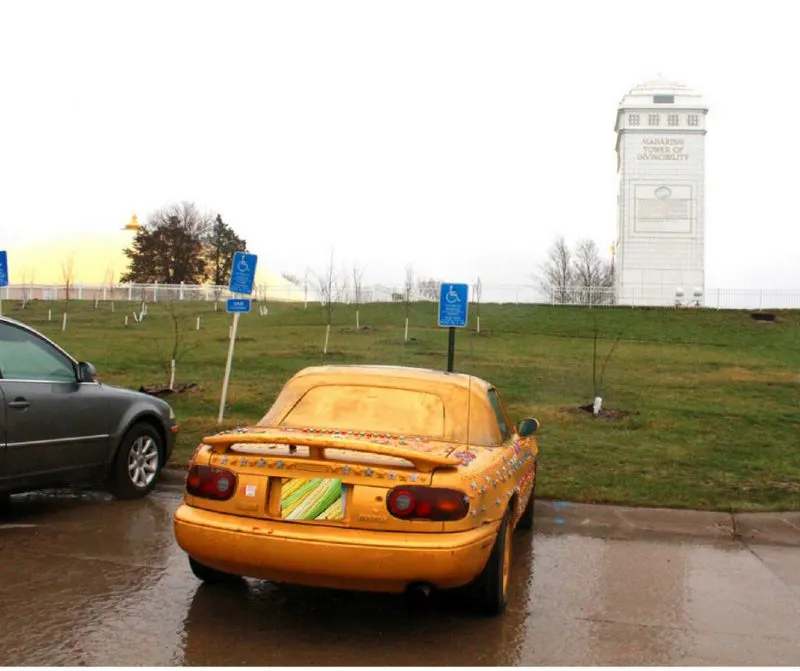 You could sit in the parking lot and meditate on the number of stars this car has on it, for free.
I also noticed that there are a lot of houses facing the same direction but not all of the house in Fairfield, Iowa are lined up this way.
There is a whole other part of town that looks like every other city I have visited in the state but as you get closer to the dome you start to notice the uniform cookie cutter houses.
You will also notice a few of these castle-like houses, I imagine those are the owners of the dome.
Since only advanced meditators are allowed inside of the domes, I was unable to get in there and see it up close but I have seen video from the inside when I first learned about this interesting destination in Fairfield, Iowa.
I first heard of The Golden Dome of Pure Knowledge when it was featured on Oprah's Next Chapter.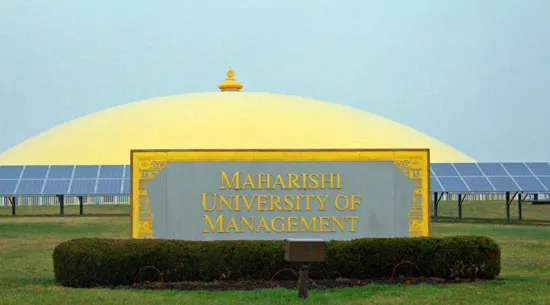 I hadn't moved to Iowa yet and didn't really know much about the state in general at this point as I have found to be true for most people who have never lived here.
I had a pretty clear picture in my head of what Iowa looked like and it definitely did not include a Golden Dome.
In my minds eye, Iowa was full of farms, nice down-home types of people with a high moral compass, very few stores, and a lot of good food.
There certainly is plenty of corn, and lots of children of the corn but I was surprised by how far removed from my idea of what Iowa looked like that it actually turned out to be.
It turns out Iowa is nothing like I had imagined and this is the type of place that would have a meditation dome, it fits in really well here.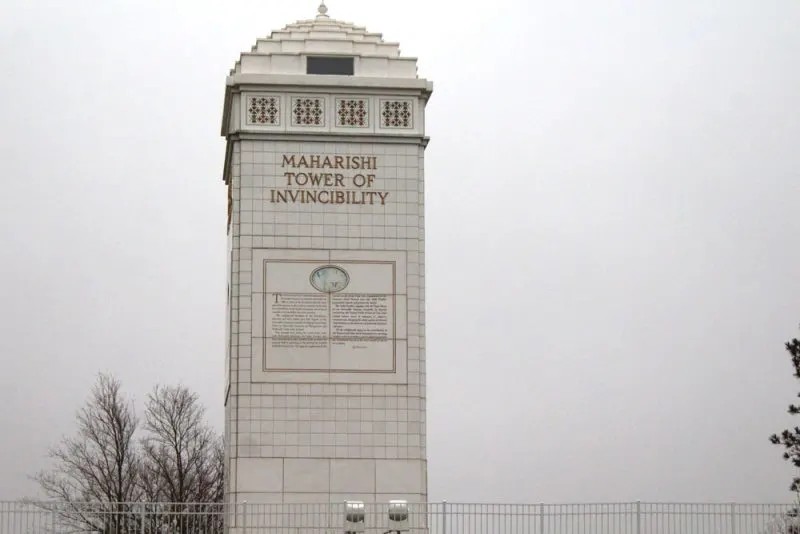 I wonder if Oprah had this realization when visiting for the first time, in the episode I watched she kept repeating when inside the dome, I can't believe I am in Iowa, this is in Iowa…makes me think she also has a different view of what is really going on here in the Hawkeye state.
The population is growing and public interest is changing, while I feel like there are many people getting rich off of a dome that is no different than any other building, in my opinion, I can respect that people enjoy the atmosphere and it helps them to get into a meditative state.
Transcendental meditation is a technique to help achieve inner peace and wellness, that seems like something everyone could benefit from, even if that just means slowing down to take in the moments rather than speeding into an uncertain future.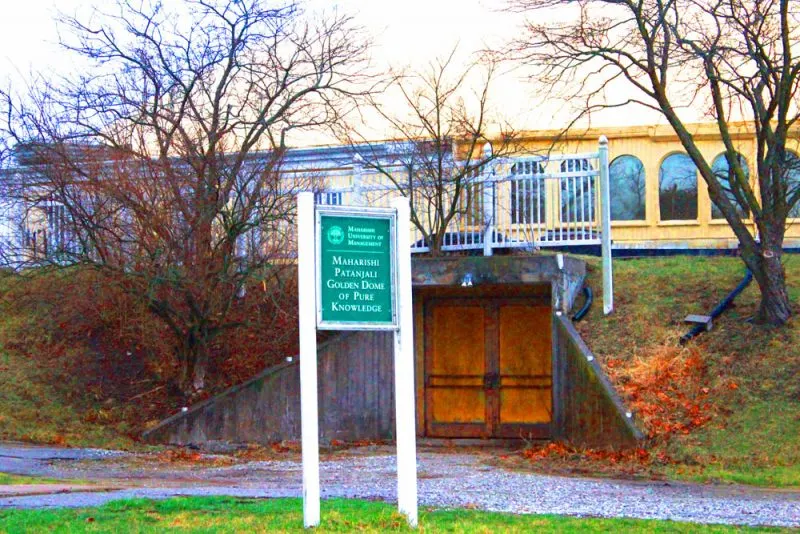 Have you ever tried Transcendental Meditation or visited The Golden Dome of Pure Knowledge in Fairfield, Iowa? I would love to hear about your experiences below.