This post shares my experience with healthcare with SCD diet, I am not a doctor nor have I consulted one before writing this post. This post only shares my experiences and what has or has not worked for me.
Everybody is different and what will work for some people will not work for all. It is best to speak with your healthcare provider for guidance and do your own research before taking your healthcare into your own hands.
This post contains affiliate links which means that if you click a link and make a purchase, I will get a small portion of the sale at no additional cost to you.
Ulcerative Colitis Diagnosis
When I was diagnosed with Ulcerative Colitis, an auto-immune disease that in my case, affects the entire colon, I was never given a detailed explanation of my disease by my healthcare provider who specializes in gastroenterology.
He only offered large quantities of pills and explained that once the pills stopped working to control my symptoms, I would need surgery. He explained that it was only a matter of time before surgery to remove my colon would be unavoidable and along the way, I would be taking medicines with a long list of side effects.
I was shocked by his lack of help and got a second and third opinion. It turned out every doctor had the same plan, give me large amounts of pills and let me know that surgery will happen someday, there is no cause or cure for the disease, and that diet has nothing to do with it.
Is the SCD Diet Healthy?
I refused to believe that diet had nothing to do with my disease flaring up. It seemed to me that any logically thinking person would agree that digestive diseases are directly related to the foods we eat. I began looking for alternative treatments and even cures although the highly paid medical professionals fought me every step of the way.
I stumbled across a video explaining how the SCD Diet has helped people with Ulcerative Colitis. It referenced a book called Breaking the Vicious Cycle
by Elaine Gottschall.
I knew I had put thousands of dollars into doctors' bills and I thought why not spend $10 on a book and learn about the SCD Diet?
Once I received the book I couldn't put it down, I was so excited about the possibility of healing my gut. I had been sicker than I had ever been in my life and the pills seemed to be making me worse.
To be completely honest, I had a really hard time understanding the book at first. I had to read most of the book three times before I understood half of it and even then I knew I didn't completely understand it.
Considering I was given very little information by my healthcare providers about this disease, I was a little overwhelmed reading words I had never heard before about body parts I knew very little about.
Although I didn't have the best understanding of why it worked, I tried the diet anyway. The foods were all very healthy and I knew I had absolutely nothing to lose.
To my surprise almost immediately (within a couple of days) I felt better than I had in years. Eventually, I felt so good I decided to stop taking my medicines. I knew they were poisoning my body and I knew that the doctors obviously had no clue what they were talking about, it seemed as though they wanted to keep me sick and on pills for the rest of my life.
Healthcare With SCD Diet
The food we eat is either feeding a disease or curing one.
That is a truth for everyone, not just for those who suffer from the many diseases the SCD Diet treats. (Chron's Disease, Ulcerative Colitis, Diverticulitis, Celiac Disease, Cystic Fibrosis, Autism, ADHD, and more)
Recently I stumbled across a video of Elaine Gottschall, talking about her book Breaking the Vicious Cycle

I wish I had seen this video when I was struggling to understand the text of her book but now it all makes sense to me.
If you are a visual learner like me or have a little bit of time on your hands, I suggest you watch this video, it may change your life for the better. It's free and totally worth every second of your time.
What Is the SCD Diet Foods List?
You can find the list in several different places online but this is an easy-to-find, easy-to-view, easy-to-print SCD Diet Foods List with great information.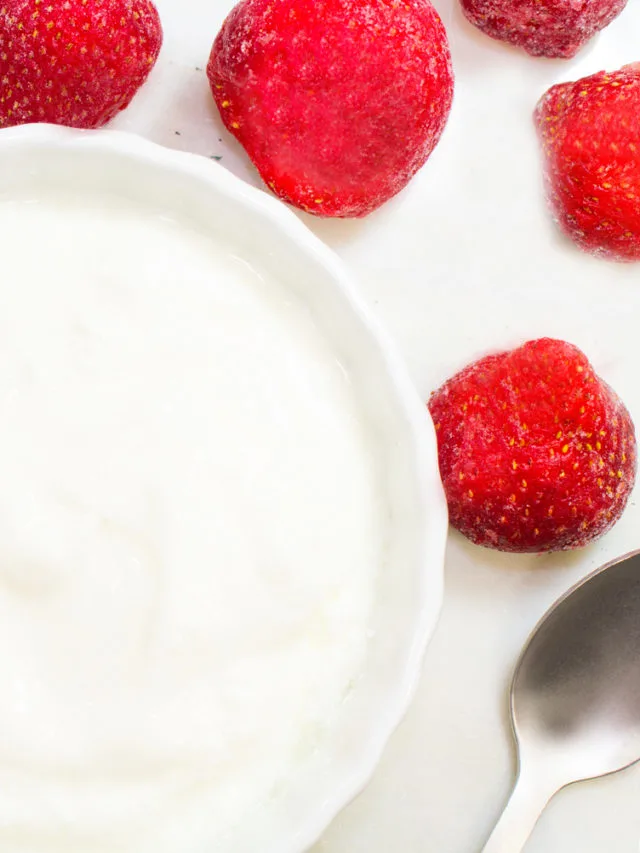 SCD Recipes for Specific Carbohydrate Diet
I have been sharing SCD Recipes for many years so you can find many different SCD Breakfasts, SCD Lunch Recipes, SCD Dinner Recipes, SCD Snacks, and SCD Dessert Recipes on this site. Head to the search bar at the top of the homepage to find something specific or click on each category at the top to find what you are looking for or just scroll through the SCD Recipes category.
Don't forget to check out this post sharing How to Make Yogurt for the Specific Carbohydrate Diet. You will quickly find that homemade yogurt is an SCD staple and you will want to familiarize yourself with the process of making your own homemade yogurt for SCD.
Be sure to follow along on social media and sign up for the free newsletter so that you never miss another SCD Recipe post again. This site also shares other low-carb recipes that work for diets such as Keto but many of the recipes are SCD-friendly or easily made Specific Carbohydrate Diet-friendly.