This post sharing Instant pot recipes with frozen chicken contains affiliate links which means that if you make a purchase after clicking a link, I will receive a small portion of the sale at no additional cost to you, thanks to the amazon services LLC associates program.
I am always on the lookout for a good instant pot recipe because it's the best way to cut down on cooking time without compromising flavor. This is especially true when working with frozen chicken breasts, a whole chicken, chicken wings, and so many other delicious recipes.
That's why I have compiled a list of easy recipes that are perfect for cooking in an electric pressure cooker or in an instant pot.
My favorite way to cut down on meal prep time is to have a variety of instant pot chicken recipes that allow me to cook frozen chicken. This is perfect for those nights that I forgot to take something out and don't feel like making a trip to the grocery store.
Why Use the Instant Pot to Cook Frozen Chicken?
There are so many ways that using an instant pot to cook frozen chicken will make your life easier. Forget to take something out for dinner? No problem! I can't count how many times I have forgotten to take something out of the freezer in time.
It never fails, when my family is looking forward to a delicious meal that includes a chicken that has been forgotten in the freezer, I end up serving something much less appetizing that surely disappoints them! Frozen pizza, grilled cheese, or something quick that doesn't require any forethought has been my go-to but that is no longer the case.
Now I can put my instant pot to use and grab the forgotten chicken out of the freezer! This allows me to make that delicious meal my family was looking forward to and nobody even has to know that I forgot to take something out.
Another way that cooking frozen chicken in the instant pot has helped me is by not having to cook 5 meals on a Sunday night.
Want to meal plan at the beginning of the week without having to cook everything in one evening? Just hit up the grocery store and pick up some frozen chicken. Cook everything the day of, with little prep time needed.
How to Cook a Whole Frozen Chicken in a Pressure Cooker
There are many recipes that start with a whole chicken so learning how to cook a whole frozen chicken in a pressure cooker is a great start for many quick meals. The cooking process can vary depending on the size of the chicken and the instant pot you are using.
This recipe that shows how to cook a whole frozen chicken in a pressure cooker takes about an hour and 15 minutes to cook a 4 and a half pound chicken.
This recipe that shows how to cook a whole chicken in a pressure cooker takes about an hour to make a 4 and a half pound chicken.
Both recipes use a pressure cooker and both whole chickens are similar in weight. This is the easiest way to make a whole chicken!
When you don't have to thaw it out, the possibilities are endless for what you can do! Serve a large group with little effort using these methods or cook a whole chicken to use in multiple meals throughout the week.
There are so many recipes that call for a whole chicken from soups to salads, and the best part is, you can find some of the best recipes for these ideas below.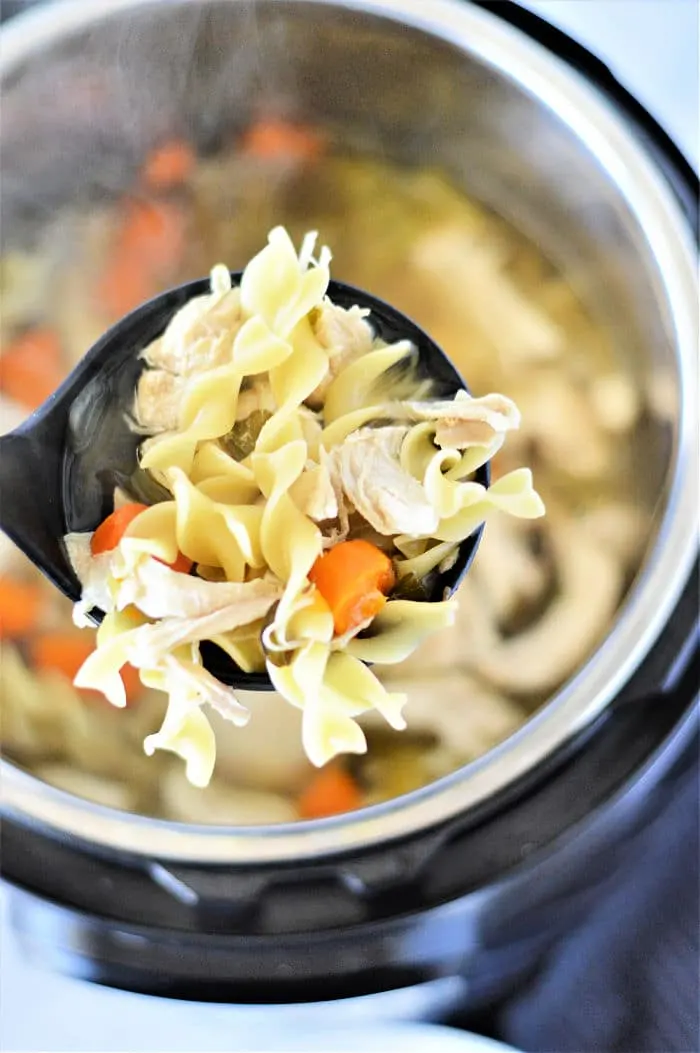 Instant Pot Soup Recipes with Frozen Chicken
If you are looking for a healthy meal but don't have the amount of time it takes to thaw out some chicken, making soup from frozen chicken is the perfect instant pot recipe. This Instant Pot Chicken Noodle is the perfect recipe for the colder months.
I like to make a big pot of chicken soup and can individual portions using my electric pressure canner or pressure cooker so that I can enjoy it throughout the month without having to make another recipe.
This makes a great gift idea for a sick friend. Add a can of this homemade chicken noodle soup to a gift basket with some saltines, a cute bowl and spoon set, and a copy of your favorite book to help them feel better.
How to Make Chicken Stock from Frozen Chicken Using an Instant Pot
Homemade chicken stock can be very helpful for a variety of recipes. After trying homemade chicken stock, you may think twice about buying it the next time a recipe calls for it. There are so many recipes that call for chicken stock and there is nothing better than making it homemade.
Once you figure out how to make your own chicken stock using the instant pot, you may want to can it for later use.
Stock your pantry with this recipe starter and the possibilities are endless for what you can create with it.
Instant Pot Recipes with Frozen Chicken Breast
When you are wanting to make an instant pot chicken breast recipe but don't have time to thaw out the chicken breast, there are many options for getting dinner on the table fast. This recipe shows how to cook frozen chicken breast in an instant pot and serve a juicy chicken breast.
This means that you can make tons of recipes using this basic method without a whole lot of meal prep. You can add barbecue sauce, a little bit of garlic powder, Italian seasoning, chili powder, or any of your favorite seasonings to create a new favorite recipe with little hassle.
This basic recipe can lend itself to the perfect chicken tacos with a bit of taco seasoning. Add some chili seasoning for easy white chicken chili. Pour some buffalo sauce on top for a delicious buffalo chicken salad. Or serve these large chicken breasts with a side of brown rice for a quick dinner.
The best thing about learning these simple recipes is that you can create quick meals using frozen breasts without much time needed for preparation.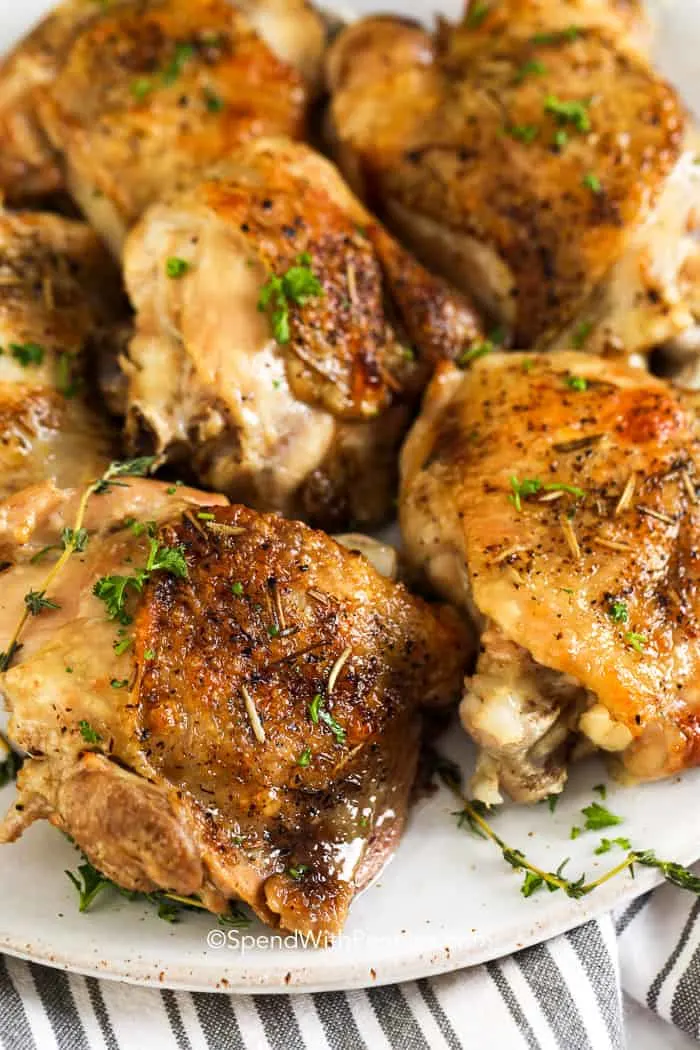 How to Cook Frozen Chicken Thigh Recipes in an Instant Pot
If you are looking for an easy pressure cooker recipe using chicken thighs you will appreciate learning how to cook Instant Pot Frozen Chicken Thighs. This recipe using the natural release can be the base of many recipes with a little bit of creativity.
The best part about creating an easy instant pot recipe using frozen chicken is that you can customize it to create many meals.
Add chicken broth or a cup of water to make a delicious soup. Follow this Easy Rosemary Instant Pot Chicken Thighs recipe for a ready-to-serve option.
You can serve this recipe on top of rice or alongside sweet potatoes for a quick and delicious meal.
How to Cook Frozen Drumsticks in an Instant Pot
Cooking frozen chicken in the instant pot isn't just reserved for flavorful chicken breast or thighs. Cooking frozen chicken legs are another great way to get a delicious dinner on the table fast.
This recipe shows how to cook instant pot frozen chicken drumsticks. This Instant Pot Frozen Chicken Legs with Lemon And Garlic uses the quick release to deliver a delicious meal that takes less than a half-hour to make.
How to Cook Frozen Chicken Wings in an Instant Pot
For a quick lunch or dinner, these chicken wings made with frozen chicken are so easy to recreate and customize to fit your taste buds.
Add your favorite sauce for a customized wing flavor or create a dry rub to rival your favorite chicken wing place. For a simple and delicious buffalo chicken recipe, follow this easy freezer to table chicken wings recipe exactly.
If you are in the mood for a simple barbecue wing, just follow the cooking method and add your favorite barbecue sauce. Simple and delicious, the way cooking with an instant pot should be!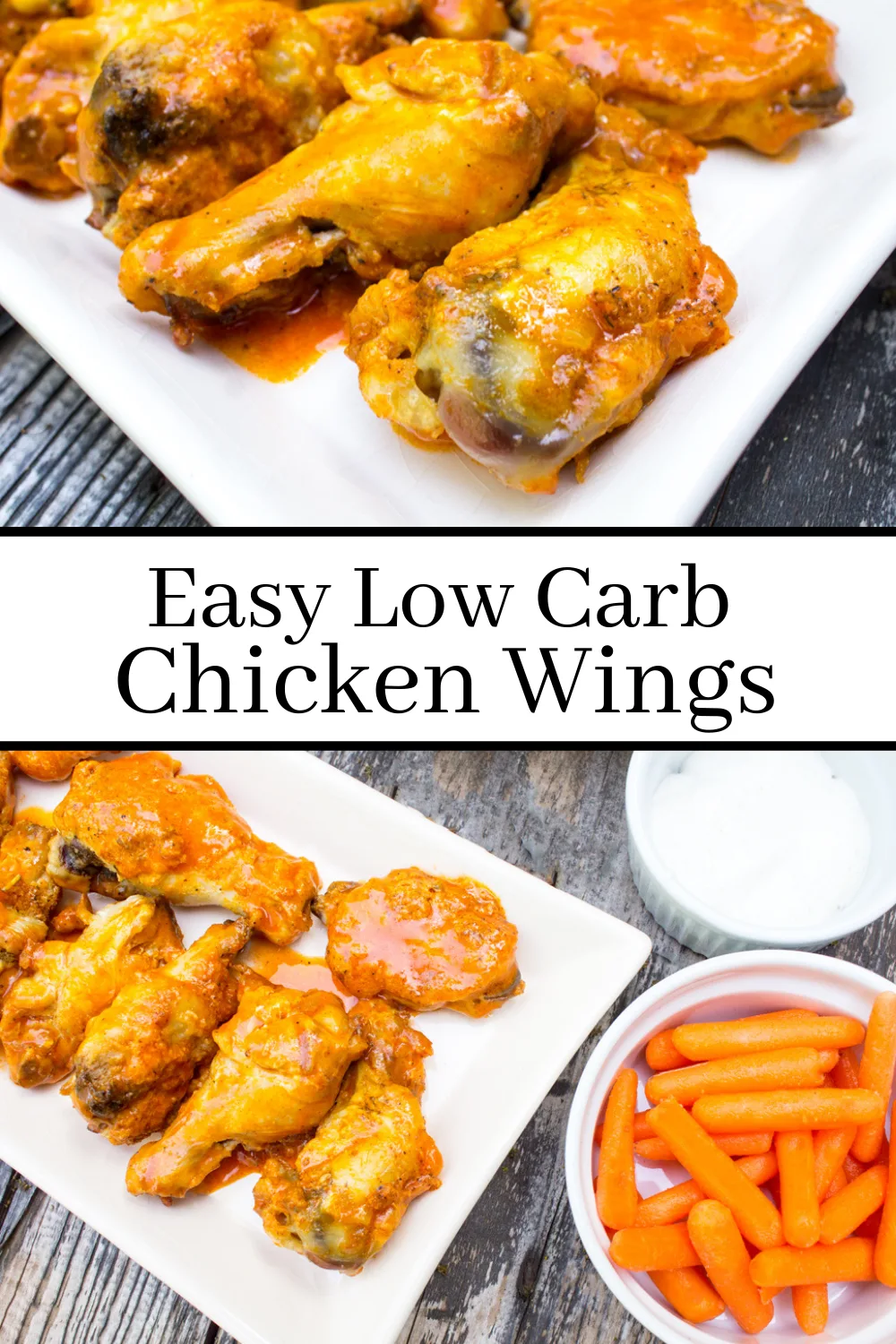 Pro Tips for Using an Instant Pot
When planning your meals for the week, the best thing to do is to divide the raw chicken breast into freezer bags or other airtight containers.
Divide the bags by the size of the chicken breast for an easy way to plan meals for the week. The weight of each bag will determine the number of minutes the chicken cooks. Separate the chicken according to each meal and it's a good idea to label them with each recipe.
I hope that these instant pot meal ideas help you to create family dinners using tender chicken breasts, frozen drumsticks, and thighs, that everyone will love. If you have never used an Instant Pot before, it is normal to be a little scared. I was terrified the first time I ran my pressure cooker.
I have read so many stories about mishaps that could take place that I worked myself up and refused to use them for quite a while. Then I decided to thoroughly read the instructions and before I knew it, I was a pro with my instant pot.
Don't talk yourself out of it, you will be thrilled once you see how much time you can save by using a pressure cooker to cook your favorite meals.
Products that Make these Instant Pot Recipes with Frozen Chicken Easier to Make
If you don't have an Instant Pot or pressure cooker yet, you may want to pick one up after checking out these recipes. If you already have one but are anything like me, you may be thinking about picking up a new instant pot.
This Instant Pot Duo 7 in 1 allows you to pressure cook, slow cook, cook rice, make yogurt, steam, sauté, and warm food. Take advantage of the high pressure and natural pressure release to can some homemade vegetables or fruit.
The Ninja FD401 Foodi 12-in-1 Deluxe XL 8 qt. Pressure Cooker & Air Fryer seems to do it all. You can pressure cook, Air Fry/Air Crisp, Steam, Slow Cook, Yogurt, Sear/Sauté, Bake, Roast, Broil, Dehydrate, Sous Vide & Keep Warm with this all-in-one machine.
The Power Pressure Cooker XL makes canning easy, among other things like pressure-cooking your favorite meals, cooking rice, slow cooking, and so much more. When cooking with meats, especially frozen chicken, it is always a good idea to check the internal temperature with a meat thermometer when you are new to cooking this way.
I hope you have enjoyed all of these Instant pot recipes with frozen chicken. Be sure to sign up for the free newsletter and follow along on social media so that you never miss a recipe post again!