This juicy keto barbecue chicken recipe contains affiliate links which means that if you make a purchase after clicking a link, I will receive a small portion of the sale at no additional cost to you.
This juicy baked keto barbecue chicken is made in the oven and so simple to throw together. This recipe is perfect for those busy nights when you don't have a lot of time to prepare dinner but want something delicious.
Perfectly moist and full of flavor, you won't believe how easy this one is to whip up!
Ingredients You Will Need to Make this Recipe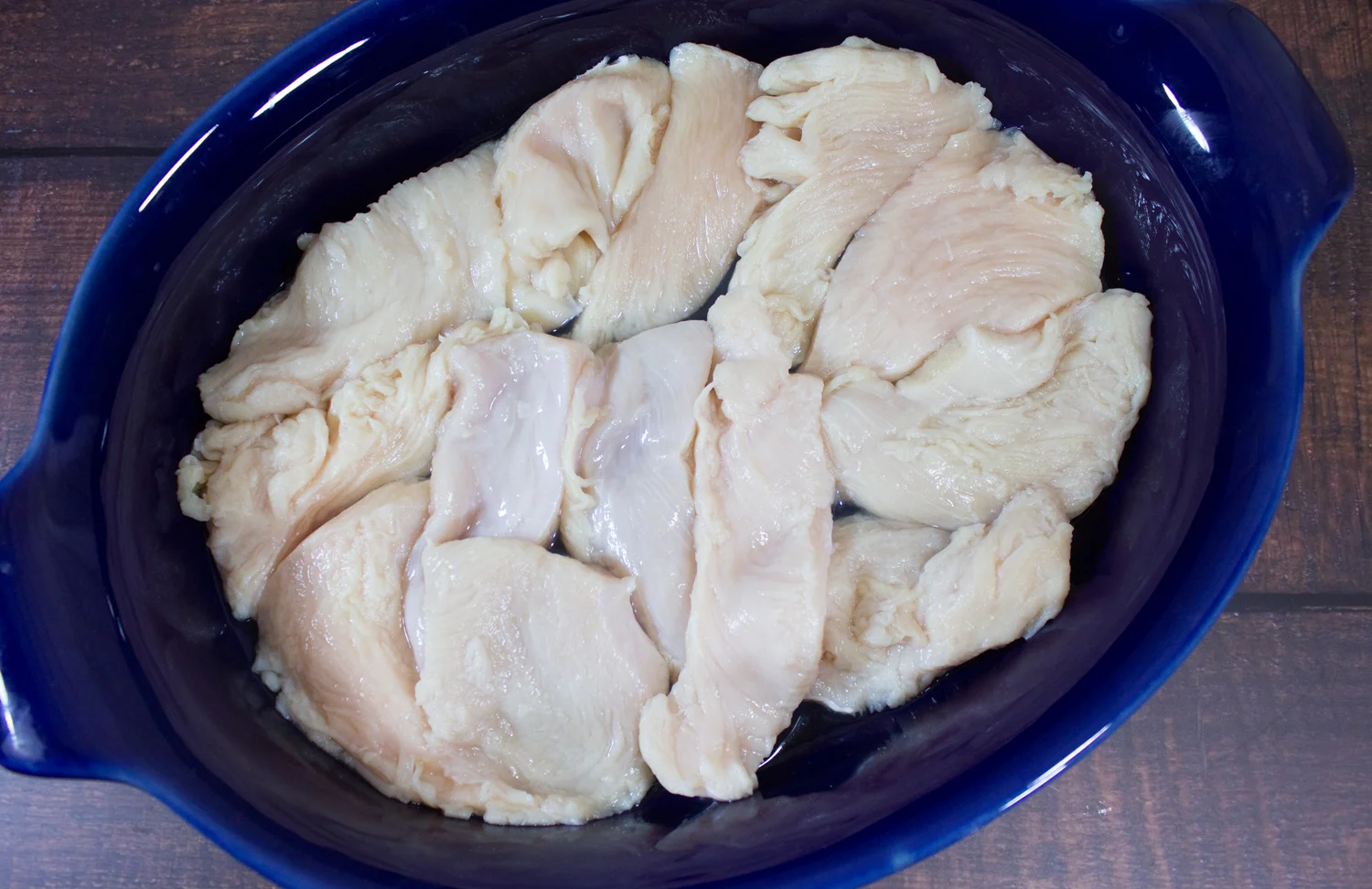 How to Make Keto Barbecue Chicken in the Oven
Preheat your oven to 375 degrees.
Cut chicken breast to similar sizes to ensure even cooking.
Place chicken breast in a casserole dish and pour bbq sauce on top. Sprinkle seasoning on top of the barbecue sauce.
Cook for about 15 minutes and then flip around, add more bbq sauce and cook for another 15 minutes.
Halfway through when flipping chicken if there is moisture building up in the pan, drain it before adding more bbq sauce.
Cook for an additional 15 minutes and then check the temperature of the chicken using a meat thermometer to be sure that your chicken is fully cooked.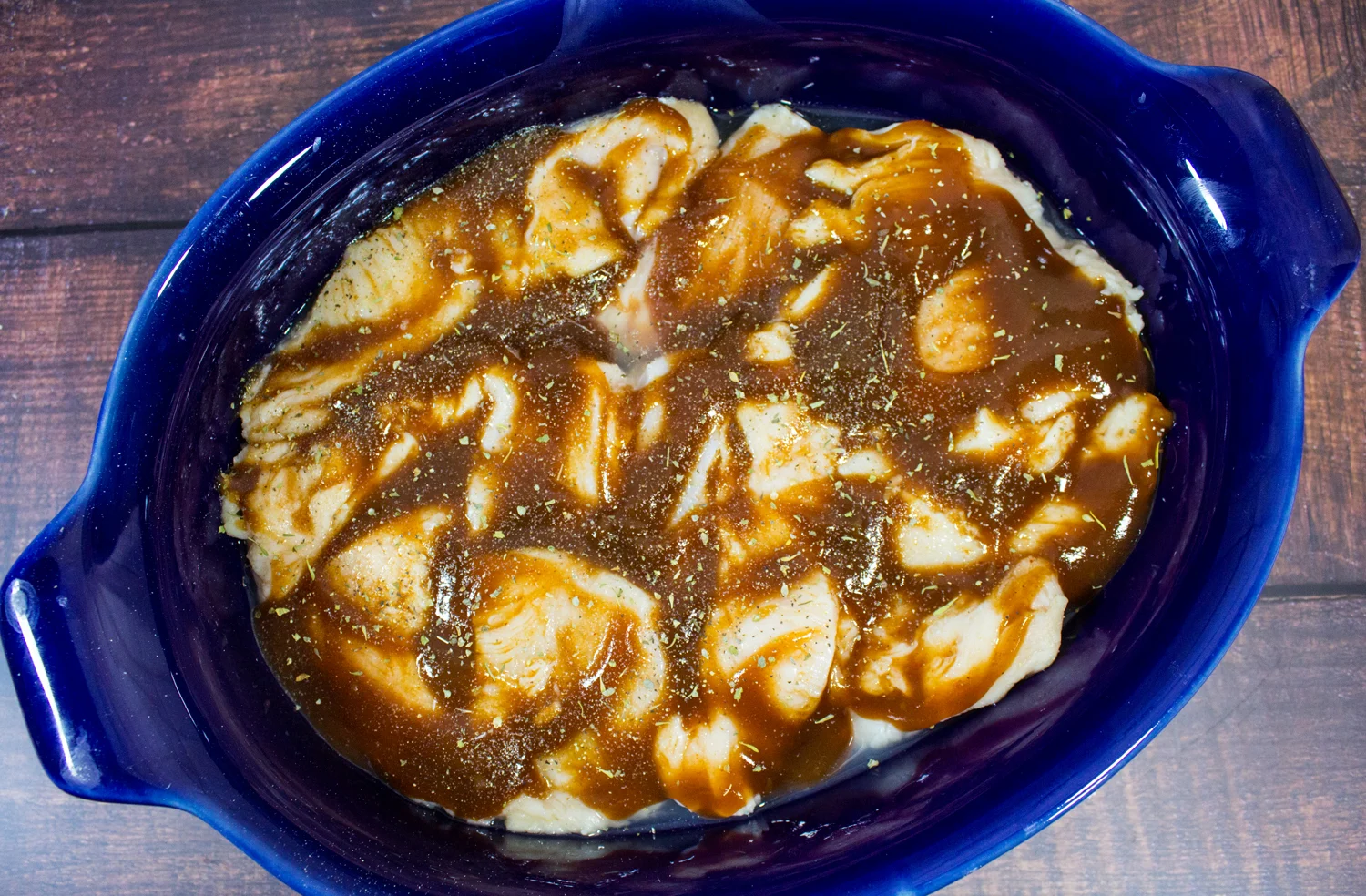 Frequently Asked Questions
What temperature should the chicken be when done?
Chicken is fully cooked at 165 degrees Fahrenheit. Use a meat thermometer to be sure that your chicken is fully cooked.
Can I use Bone-In Chicken Instead of Boneless?
Bone-In chicken would be a juicy and delicious alternative to boneless. However, you will need to cook it longer. Be sure to check the internal temperature before serving.
What Side Dishes Pair Well with this Keto Barbecue Chicken?
There are many easy and delicious options for side dishes that will pair perfectly with this meal. Some of my favorite side dishes to pair with this barbecue chicken are broccoli with cheese sauce, baked cauliflower, or a hearty side salad.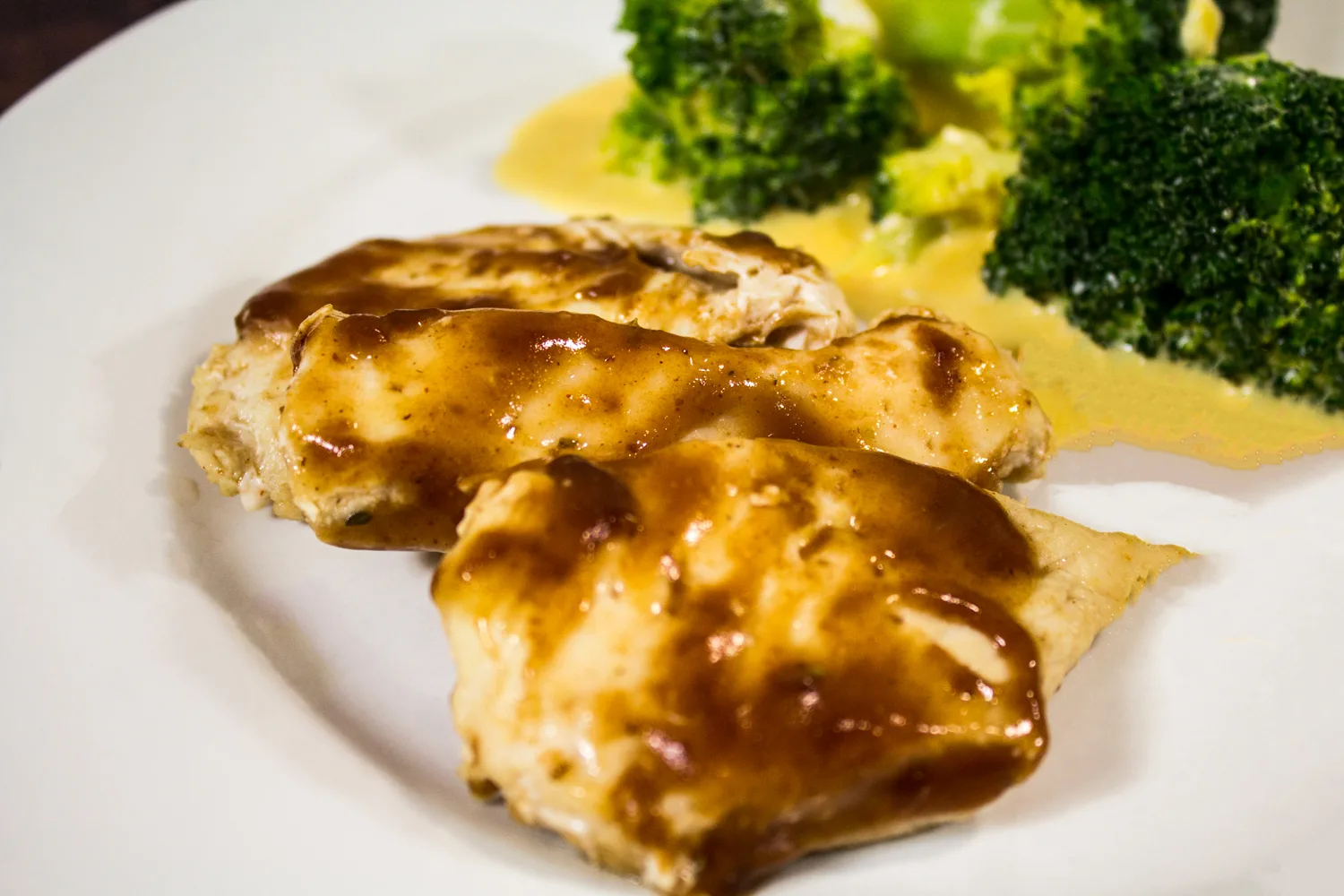 Tips & Tricks to Nail this Recipe
Be sure to cut the chicken into similar-sized pieces for even cooking.
After cooking for 15 minutes, drain excess liquid from the casserole dish before flipping the chicken breast and adding more sauce.
Check the chicken using a meat thermometer to ensure it is completely cooked through before serving.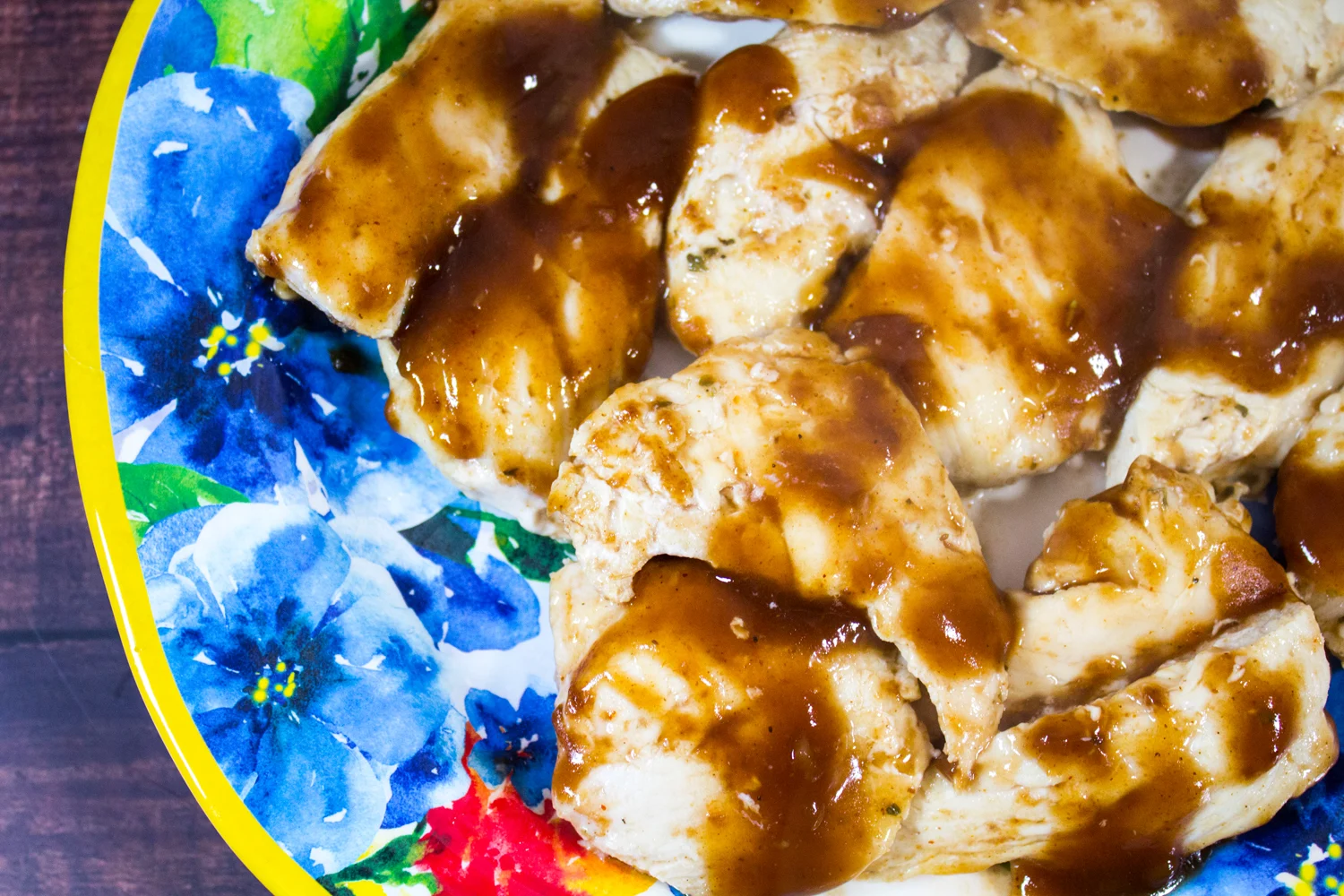 If you loved this recipe, be sure to leave me a comment letting me know all about it below. Don't forget to sign up for the free newsletter and follow along on social media so that you never miss a post.
Want More Easy Keto Recipes?
Other Keto Chicken Recipes that You Will Love
Low Carb Chicken Alfredo Casserole
Shredded Slow Cooker Chicken Cacciatore
Easy Keto Dump Meal Chicken & Rice
Other Popular Recipes You Will Love
Crispy Air Fryer Zucchini Chips
Low Carb Roasted Tomato Basil Soup with Keto Grilled Cheese
27 Quick Keto Dinner Ideas in 30 Minutes or Less!
Juicy Baked Keto Barbecue Chicken
Ingredients
1 lb of Boneless Skinless Chicken Breast
1/2 Cup of BBQ Sauce
1 Teaspooon of Italian Seasoning
1/4 Teaspoon of Salt
Instructions
Preheat oven to 375 degrees.
Slice chicken breast to roughly the same size and place in a casserole dish.
Spread bbq sauce on top of chicken, add seasoning, and bake for 15 minutes.
Drain excess liquid from casserole dish and flip chicken, add bbq sauce if needed.
Cook for an additional 15 minutes.