This shop has been compensated by Collective Bias, Inc. and its advertiser. All opinions are mine alone. #RawhideFreePets #SmartBones #CollectiveBias
My dogs are an important part of my family, and if one of them is in distress, we are all in distress. That is why it is very important to me that they are easily identifiable if they were to ever get out by mistake. I know I am not alone and that your pets are also very important to your family, so that's what has inspired me to share how you can make your own dog tags.
I love both of my dogs very much and would never want to part with either of them. Daisy is very friendly, and I know that if she had the opportunity to explore the neighborhood, she would take it. Mugsy, my older dog, is an amazing guard dog who deserves to live the life of luxury he is currently enjoying due to his many years of service fighting off bad guys. Sometimes, that bad guy is just the mailman, but I know that if he was a burglar, Mugsy would handle things exceptionally well.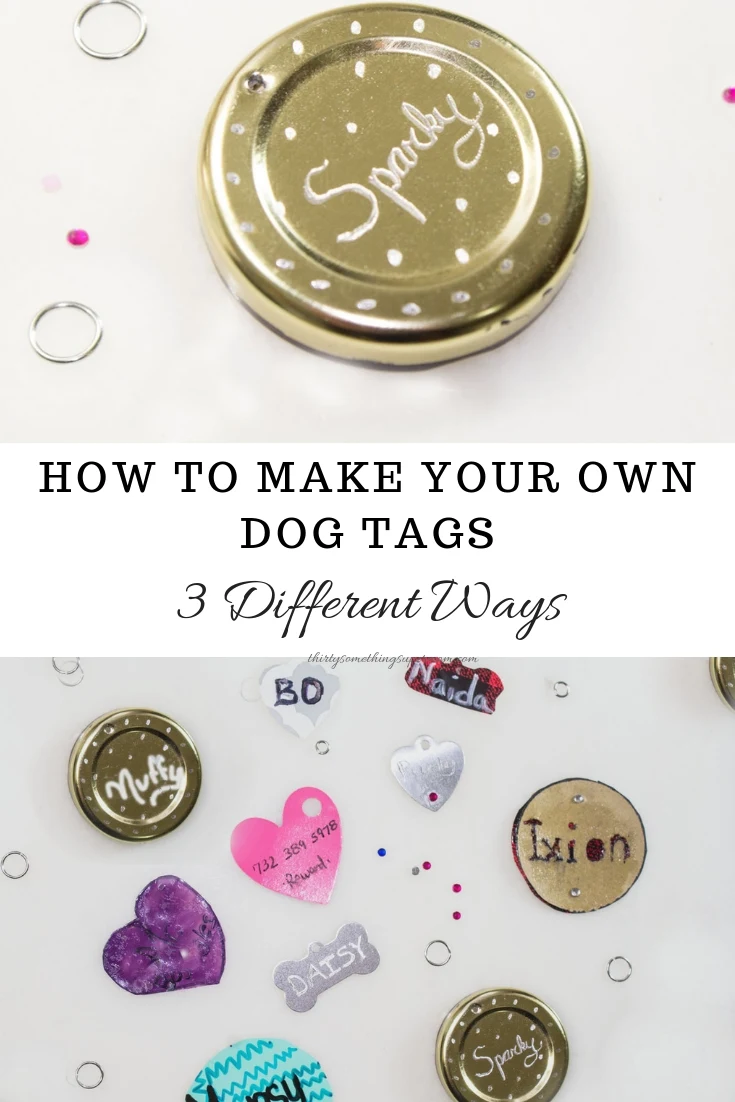 Keep in mind that we didn't train Mugsy to be a guard dog, he just kind of took it upon himself to protect and serve my family for all of his days. I know I can trust him because when leaving the house one morning, while getting used to a new garage door, I must have hit the wrong button and left the overhead door open. This allowed for my two dogs to head outside and be videotaped on our surveillance cameras, so there is no wonder about what happened while we were gone; we were able to watch the whole thing.
At the time, I had an older beagle named Mojo, and he decided to use his newfound freedom to scour the yard for the loaf of bread that I had spread out that morning for the birds. Mugsy, on the other hand, was just clocking into work. While Mojo was munching on day-old bread, Mugsy can be seen on camera pacing the perimeter of my property, barking at anyone that came near and making sure they didn't get too close.


Although watching the video makes me giggle, things could have been much worse. Mugsy could have bit someone walking by, and if Mojo didn't stumble upon some food, he would have run away for sure, no doubt looking for another source of food. That scenario reminds me that I always need to have identification on my dogs, and it also reminds me that every dog has its own set of quirks, some more tolerable than others.


My dog Daisy loves to chew. She has made that very clear to me. I started to realize this when she chewed a few chunks out of my drywall, as well as when she ripped the fabric from an arm of my favorite chair, and most recently when she ripped a giant hole out of my living room carpet.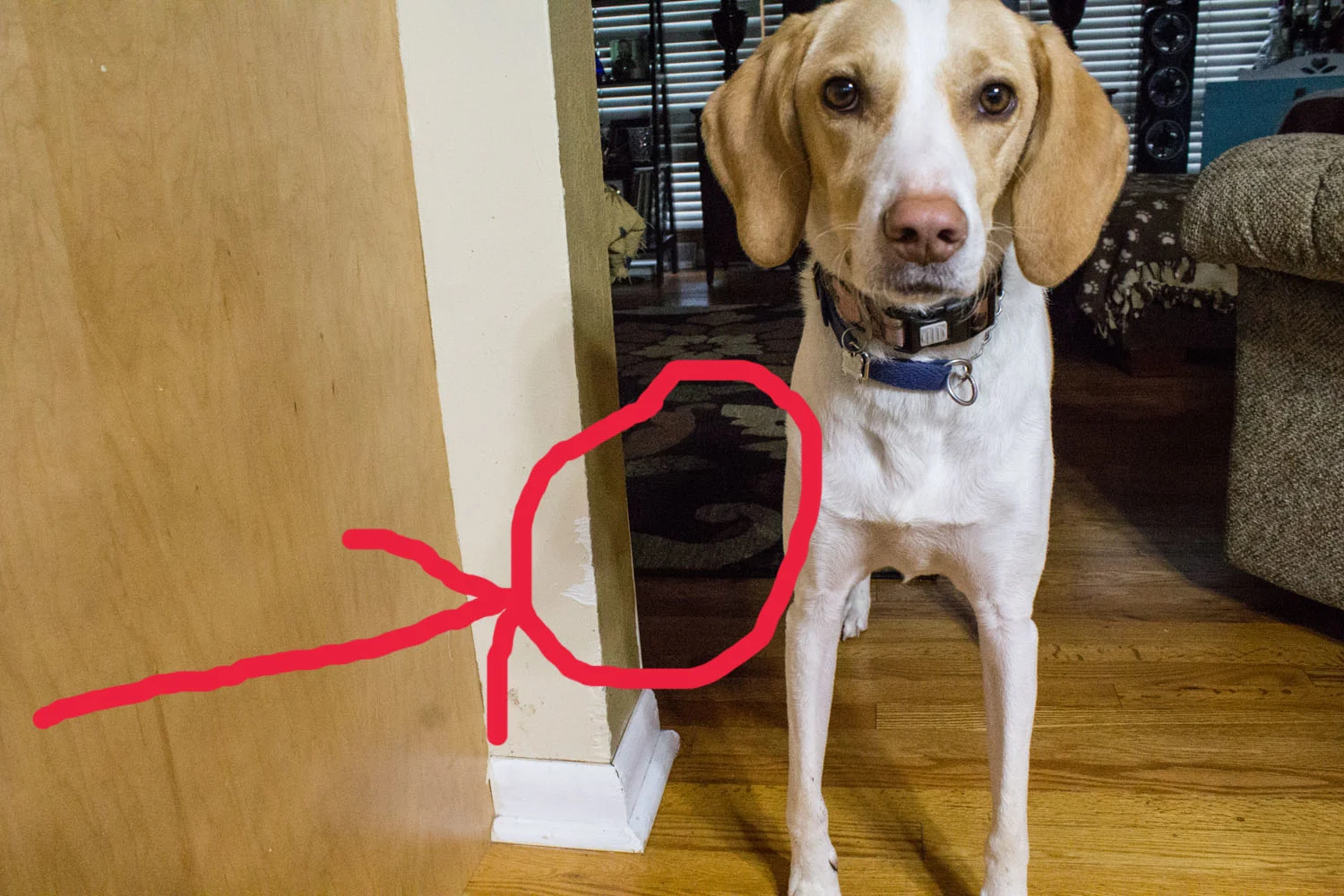 Those are not the things that I want her chewing on, but when I go shopping for an alternative, it can be hard to find something that is actually any better for her.


Seriously, there are so many options to choose from, but I have learned that not all of the options are right for my dog. I worry about digestion issues that typically are seen with rawhide bones. That put me in a hard spot because I desperately wanted to give my dog something to chew on other than my home furnishings. Then I heard about an alternative that is actually rawhide-free. It's also made from healthy, wholesome ingredients. This smart alternative is so perfectly named, SmartBones. Daisy lets me know that these are not only a nutritious diversion but they are 100% delicious, too. No wonder their tagline is Good For Them. Good For You. For pet parents looking for healthier ways to treat their dogs, SmartBones is the surprising chew that gives dogs the satisfaction they want with the nutrition they can feel good about.


It couldn't be easier to do the right thing for your pet because you can order these SmartBones Peanut Butter Chews from Amazon. Who would have thought that you can get a nutritious snack for your pets delivered right to your door? You can also make sure that your pets are always easily identifiable, for those days when you leave the garage door open, by making dog tags.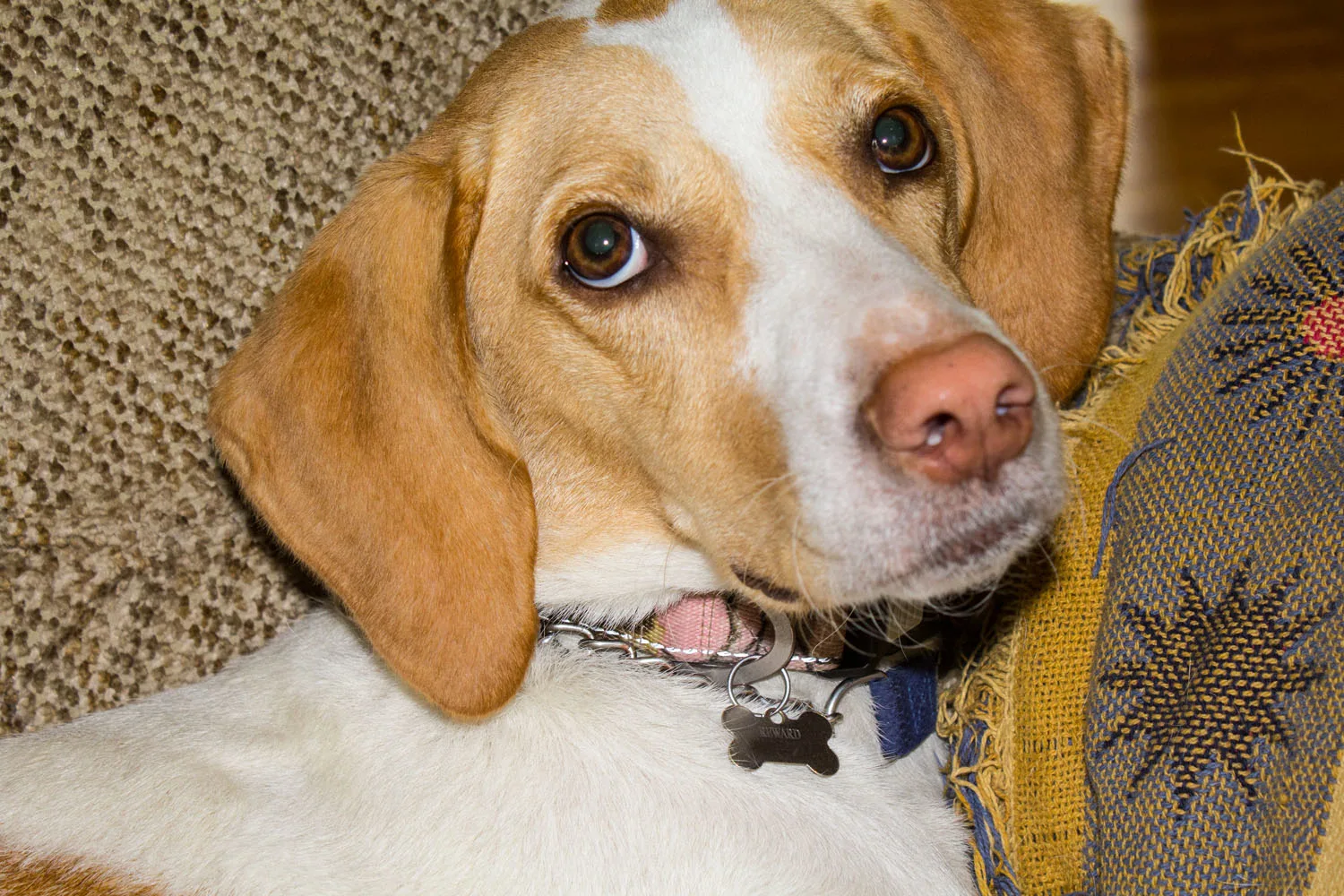 There are lots of different ways to make your own dog tags, but I have found the following methods to work best and allow me plenty of creativity with the design.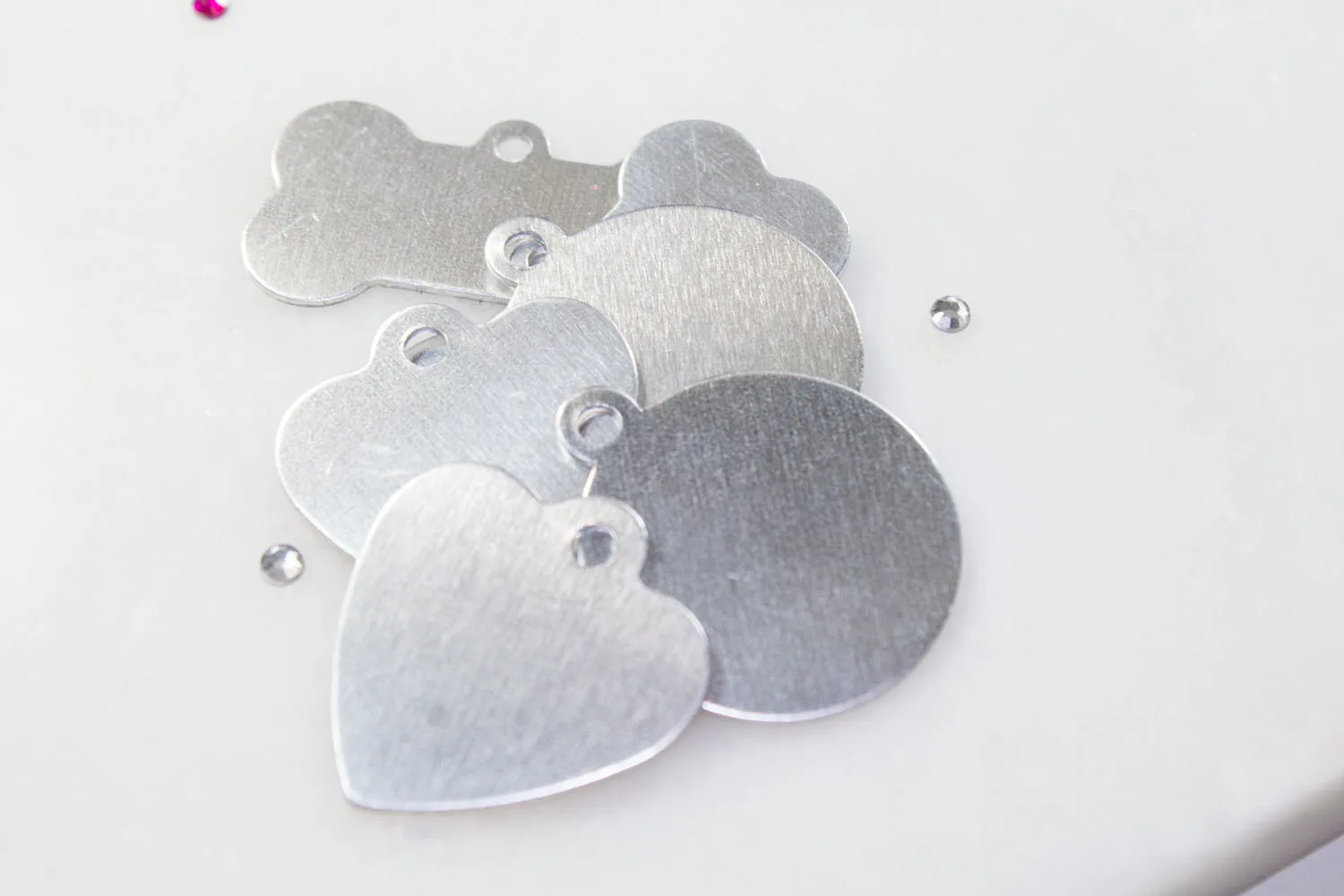 Metal Dog Tags: I made these DIY dog tags by picking up a few metal jewelry plates from my local craft store. You can get them in a bunch of different shapes and even cut your own shapes with the proper tools. I like the basic bone, heart, and circle, it makes adding an engraving pretty easy. You can also pick up a bunch of embellishments for your DIY dog tags to really make them pop as well as whatever background you may want to add, the possibilities are endless.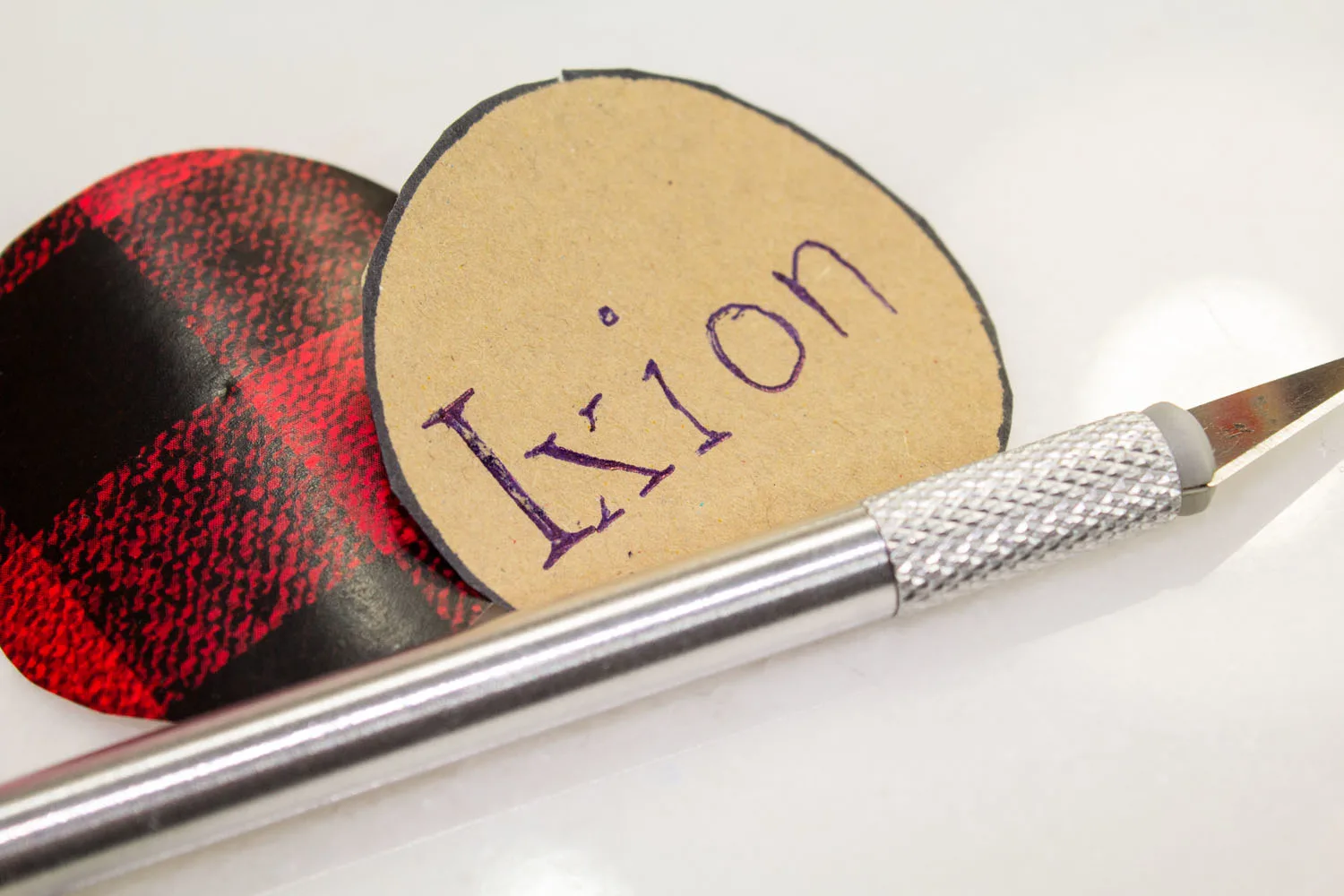 Paper Dog Tags: For these DIY dog tags, I used contact paper, wrapping paper, and Mod Podge to create the designs I wanted. You will also need a craft knife to help with the cutting and maybe a stencil if your hand is a little shaky. Laminating the dog tag when done will help to keep it in good shape.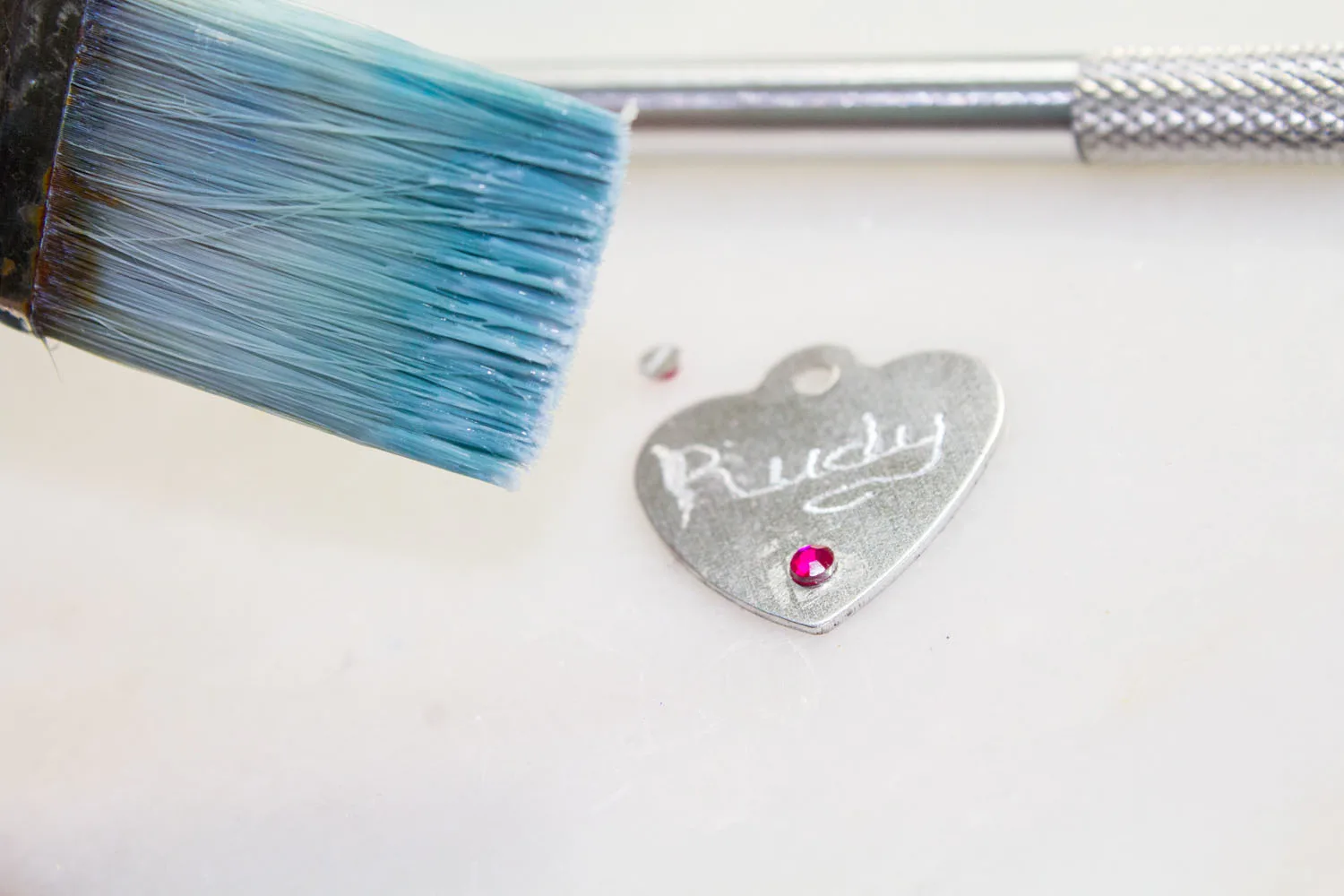 Adding embellishments like jewels and glitter is a great way to make your DIY dog tags really sparkle, but be sure to use a strong glue.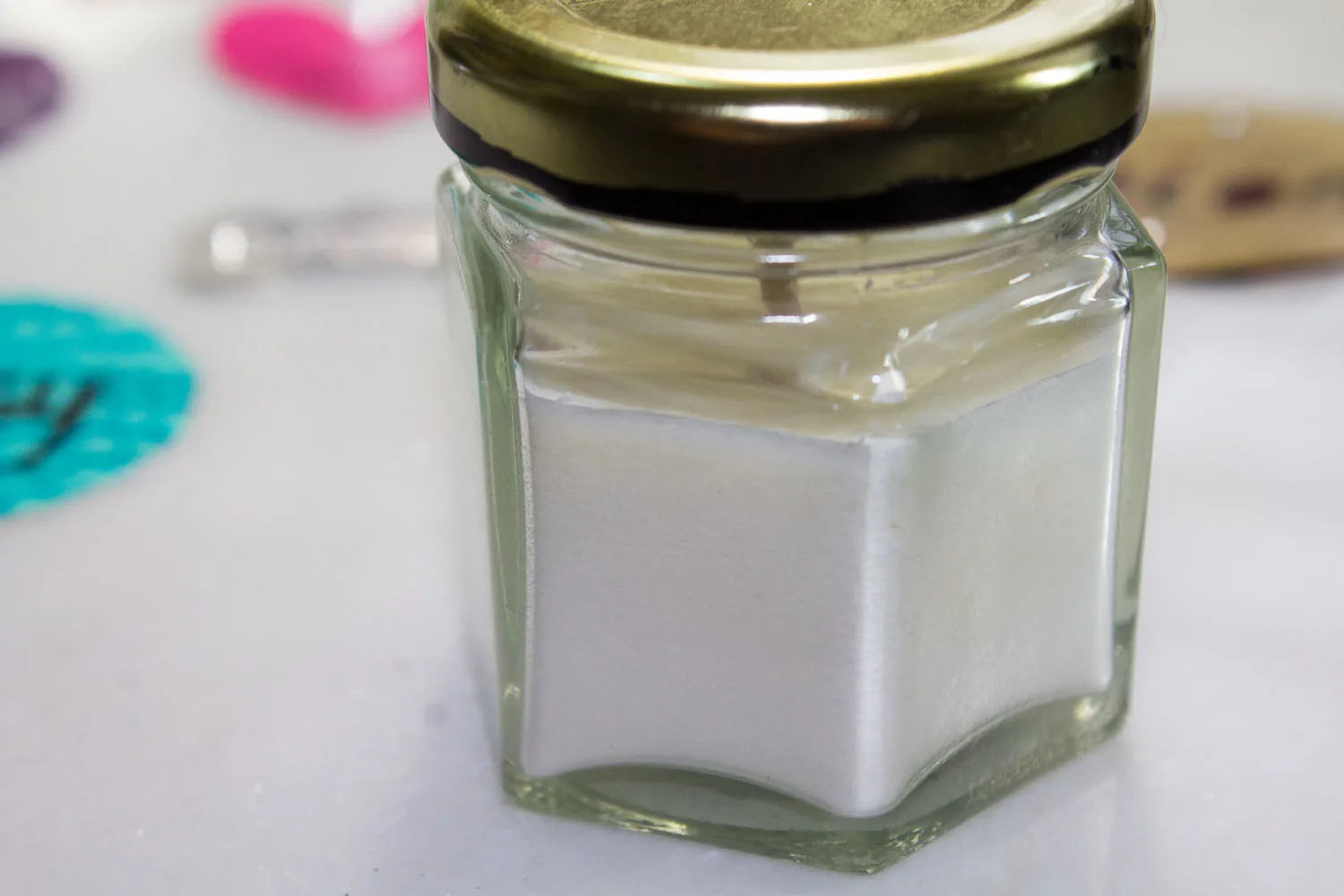 Upcycled Items: I made this DIY dog tag from a lid that came off of a tony candle, but you can use lids from baby food jars or pet food containers. The circle metal shapes make for a great surface to decorate with an engraving tool. They are also usually made from thin metal, so it makes poking a hole fairly easy with any knife.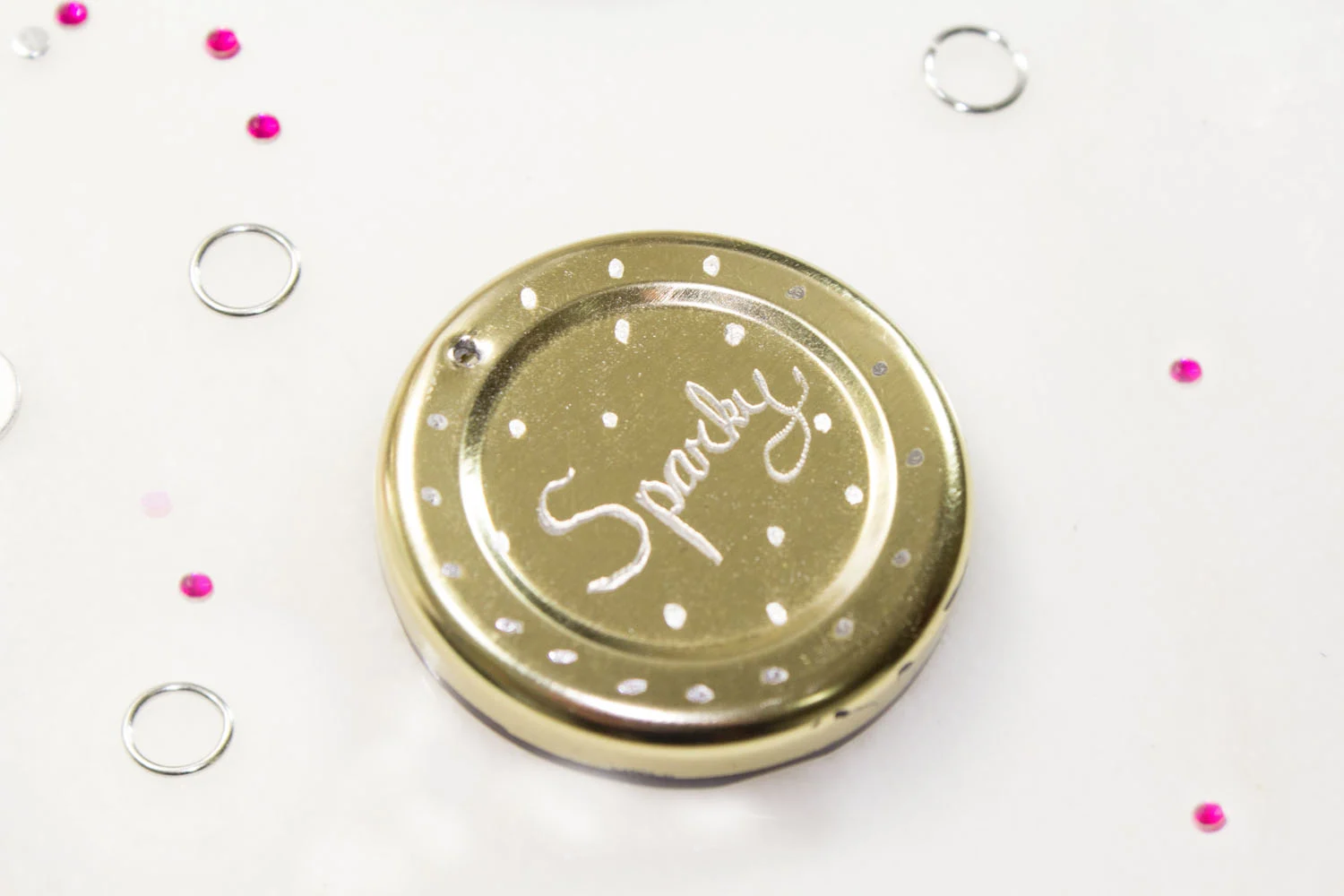 I left a special message on Daisy's tag that says, "I am why we can't have nice things." That could not be truer. Although she does get into trouble on occasion, she is a wonderful companion. She makes me laugh all of the time, exercising her gets me into shape, and she encourages me to clean the house because if I don't, she will eat all of my stuff.


She really isn't as bad as it sounds, and I know that I am to blame for the excessive chewing. She's only doing it because I failed to stimulate her. She needed a way to burn off energy and keep her mouth busy. It turns out that she was just looking for something to do. Now that she has SmartBones to chew on, she isn't as likely to get into trouble. Plus, they help maintain healthy teeth. She is going to need them to be in perfect condition, just in case I decide to get new furniture. ​
I love that they are Rawhide-free but still last long enough to satisfy her chewing habit. Once I open the bag, the aroma of peanut butter hits the air and both of my dogs begin to make their way to me. They will pretty much do anything for these treats and giving them something they enjoy this much makes me happy. The best part is that I don't have to worry about nutrition with SmartBones because this healthy rawhide alternative is made from wholesome ingredients.

Treat your dogs and treat yourself with these treats!