If anyone ever asked me if I was close with my mom, I would without a doubt say yes. Unfortunately, this doesn't necessarily mean that we get to spend a lot of one-on-one time together, which is why we decided to change that and go on an RV adventure in Las Vegas, Nevada.
I knew we would have a lot of fun exploring the area, but I had never taken an RV trip, so I wasn't sure what to expect. As it turns out, there are many benefits of taking a Mother-Daughter RV trip. With the ease of renting an RV Using the Airbnb for RVs, we were able to fly into the destination of our choosing and have everything set up for us when we arrived.
All we had to do was enjoy our vacation with a cozy home away from home that had everything we needed thanks to our research on GoRving.com. We were able to find out which RV was best for us and now that we see all the options available, we will be planning more trips just like this one.
Reconnect with Loved Ones
I have always been very close with my mom, although my childhood was anything but normal and at times we did struggle to connect. My parents had a rocky relationship and oftentimes my mom was the only parent I had. This left my mom financially responsible and in charge of three kids who did anything but make her life easy.
She did her best to raise us on her own, though I know it wasn't easy and I will always appreciate what she did for us. I am constantly in awe of her strength since witnessing what she is capable of from raising us kids to battling cancer. I have watched her navigate hurdle after hurdle in life with grace and bravery and I am honored that some of her tenacity wore off on me.
I got married at 18, had a baby at 21, and have lived my life for my family ever since. About a year after I moved to the Midwest, my mom followed and bought a house a couple of blocks away. When my family relocated to Iowa about 9 years ago, my mom once again moved and now lives right down the street from me.
Although we are close by, we rarely get any time to ourselves. We don't go out to the bars or have a girl's day; we just do family stuff. She tends to join me on outings with my husband and daughter when we go out to eat or watch a movie, but it's never just my mom and me.
When the idea of an RV trip crossed my mind, I knew this trip was the perfect chance for us to reconnect and get away from our daily responsibilities.
Spend Quality Time Together
Finally having quality alone time meant that we were able to watch movies, play games, and I even got the chance to teach her how to post on Instagram. We cooked meals which led to fun conversations and lots of inside jokes about cooking food in an RV.
We created memories that I will always cherish. We traded secrets since after all, what happens in Vegas stays in Vegas, right? It's interesting to get to know my mom as an adult, like a friend that she can joke with and be completely herself. I learned a lot while on this trip both about my mom and myself, and also just life in general.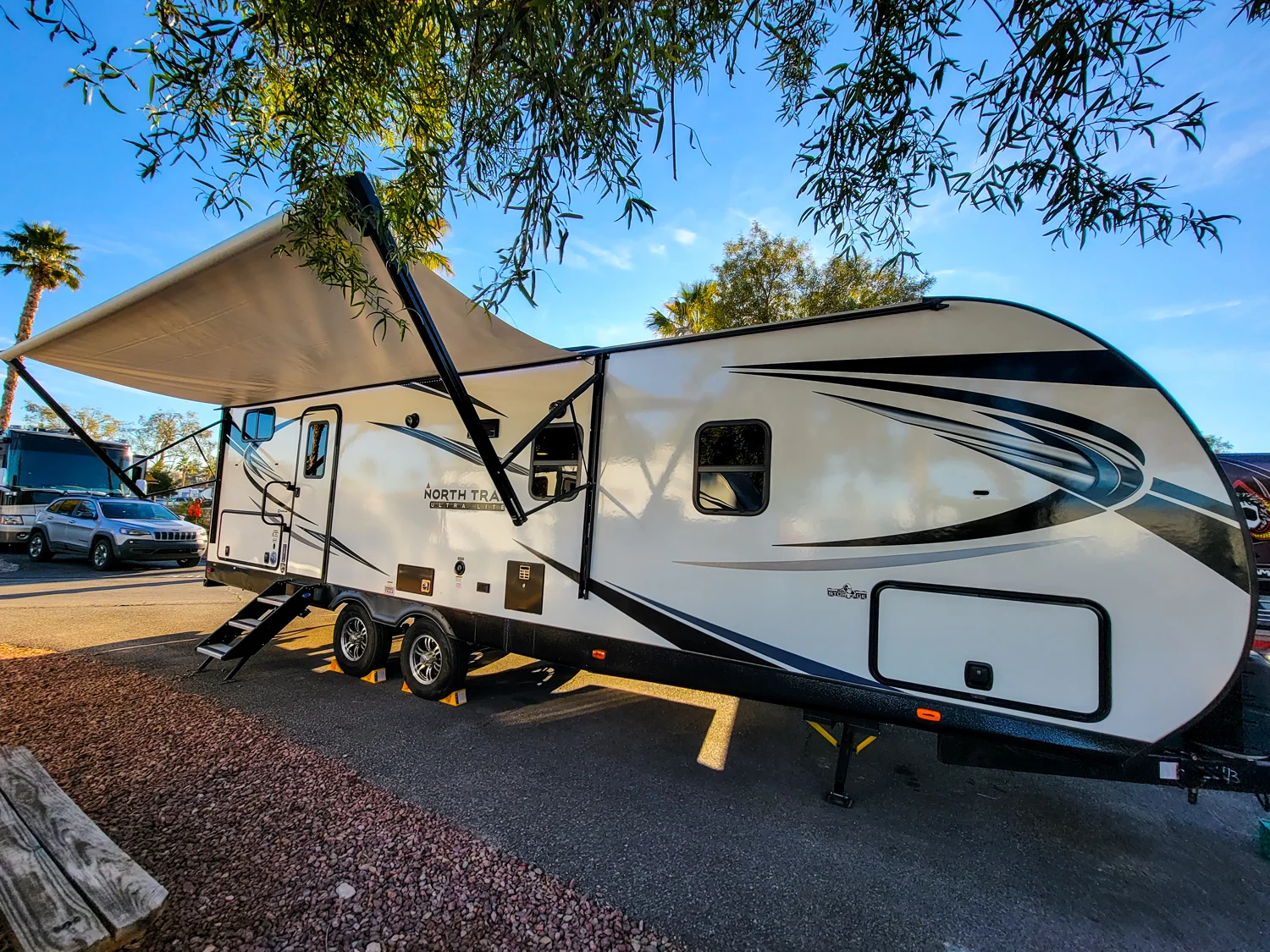 I learned that trips like these are worth every second of planning that goes into them and that saying rings true about how you will never regret the trips you took, only the ones you never bothered to plan.
In fact, this trip was so much fun that I have already started daydreaming about our next adventure which will for sure take place in an RV. You just can't beat the convenience of having a home-away-from-home in virtually any unfamiliar territory.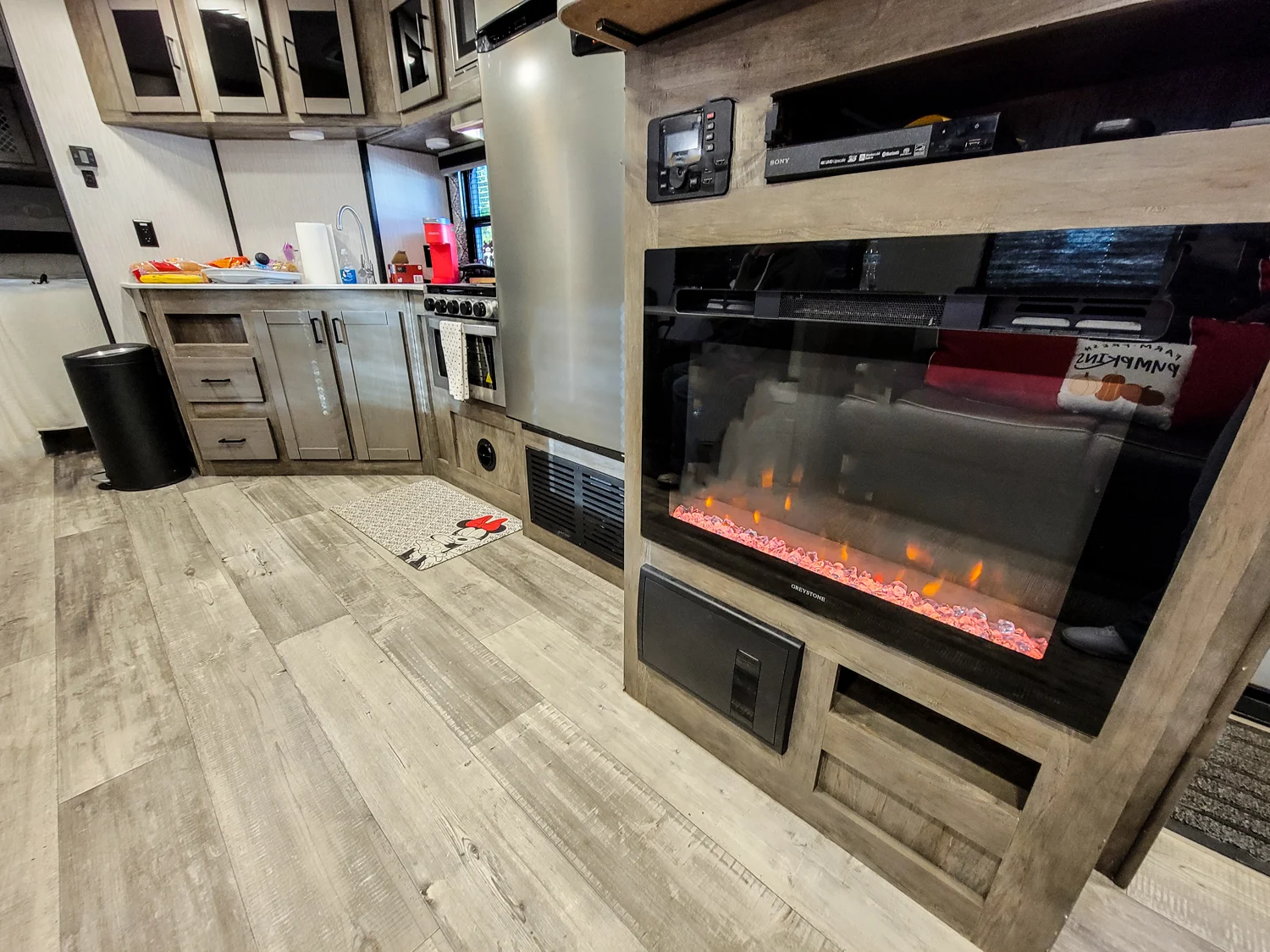 Prioritize What is Important in Life
We explored the desert, walked the Vegas strip, took lots of silly pictures, and saw things that neither of us ever thought we would have the chance to see. We ate delicious food and visited a lot of fun attractions in the Las Vegas area.
We even spent some time at a local saloon, played video poker, and had a beer together, which was one of my favorite parts. We enjoyed this place so much that we went back the next night to do it again. We created one memory after another during our getaway and enjoyed every moment we spent doing so.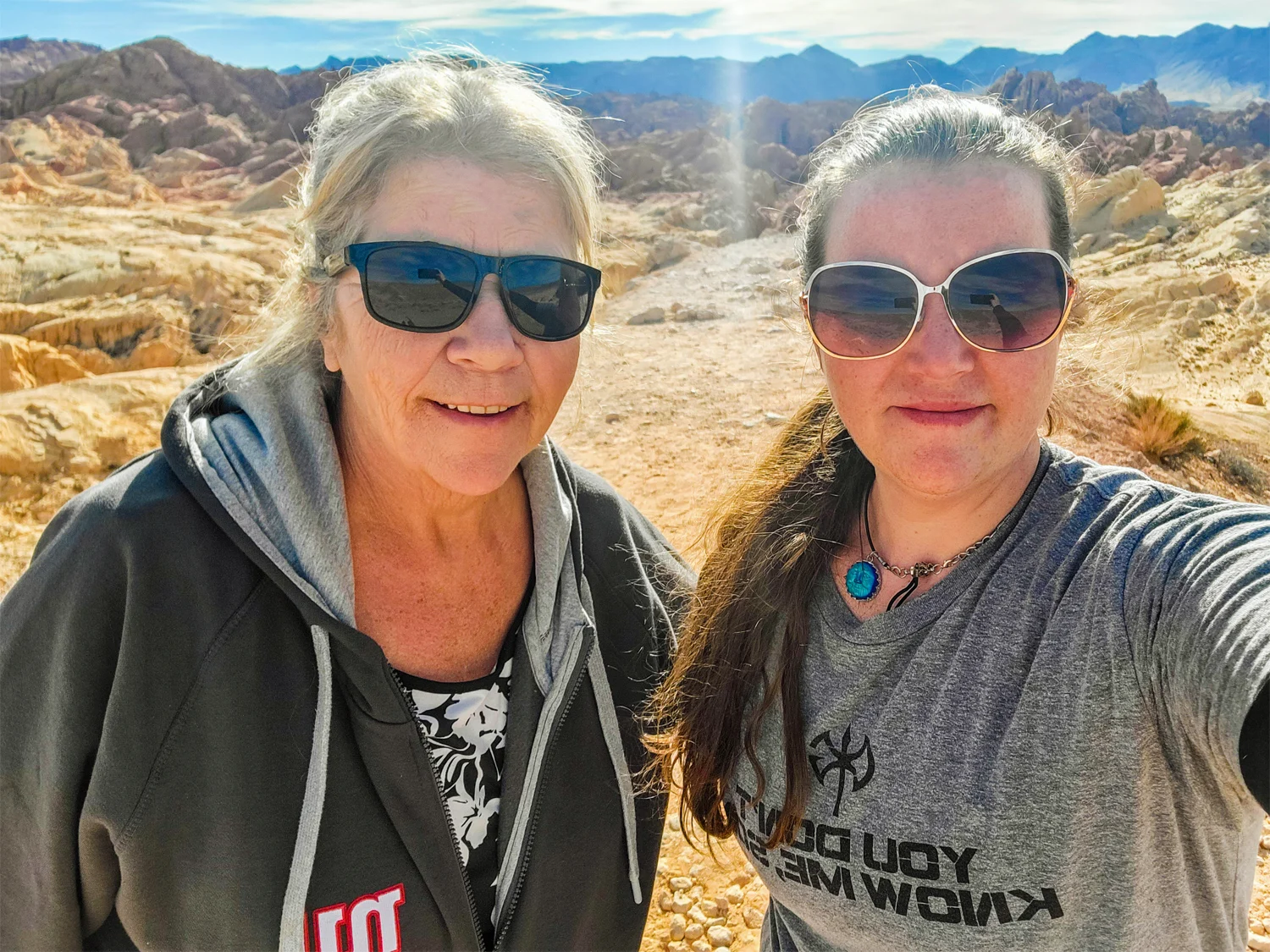 We especially enjoyed taking advantage of the downtime we had in the RV. We relaxed together at the end of the day and took leisurely walks in the morning around the RV Resort. We were free to be in the moment, just enjoying each other's company.
Each morning we cooked a bagel on the stove in our RV and drank a cup of coffee. We talked about life, our family, and for the first time in a long time, we talked a lot less about the tragedy that our family encountered a little over a year ago. My brother Mike passed away at the age of 38 and my mom, understandably so, has not been the same since.
This trip allowed us to get away from the familiar surroundings that have become a constant reminder of that great loss. With a daily itinerary full of fun activities and a cozy RV to return to each night, we were able to escape our lives and enjoy this adventure.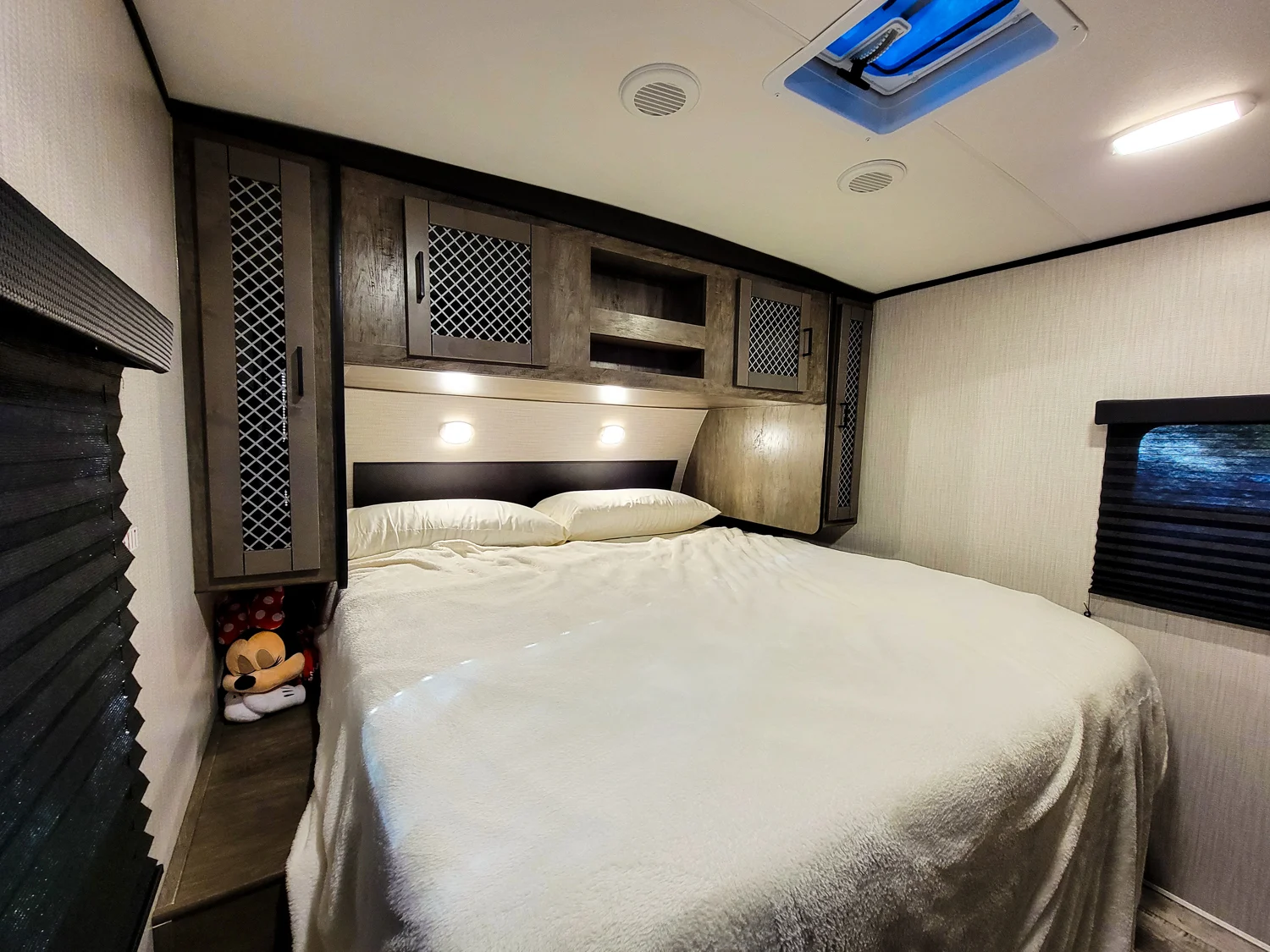 We made jokes and laughed at the silly surroundings we found ourselves in during our time in sin city. At times I would feel like we were in a dream and that none of it could possibly be real. It was so unlike our everyday lives, and we were off in the world on an exciting adventure.
This mother-daughter RV trip is something that I will never forget, and I will always be grateful that we got to experience this together.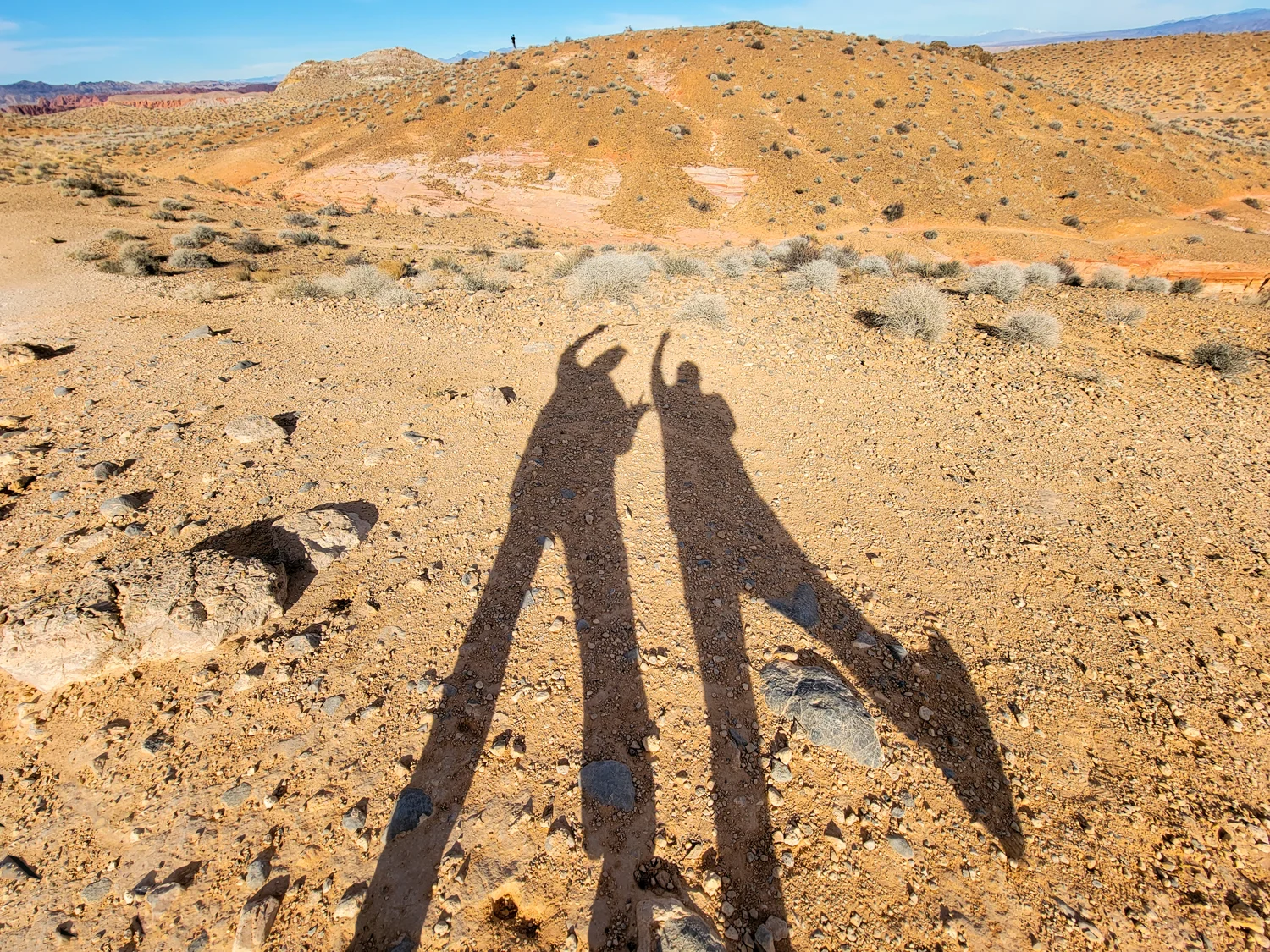 Deepen the Bonds You Share
I feel like I know my mom on a deeper level, and now have more than just a familial bond with her. I got to see her as Chris, the woman known for taking any dare her friends would dish out, and oddly enough I was also that girl in my own circle of friends.
I now know where I get my sense of adventure from, and I was happy to have a front-row seat to her antics. After experiencing so many great losses in our lives we both understand life can pass you by before you get the chance to make any real plans, so we took full advantage of this opportunity and made the most of every second we got together.
I look forward to getting the chance to do this same type of trip with my daughter someday. I just don't want to wait until she is in her 30's to make this happen, and I now see the benefits of a mother-daughter trip and how important it is to take time away to recharge and gain a new perspective on life.
It's important to take time to do enjoyable things in life that make you happy, not just the things that make everyone around you happy.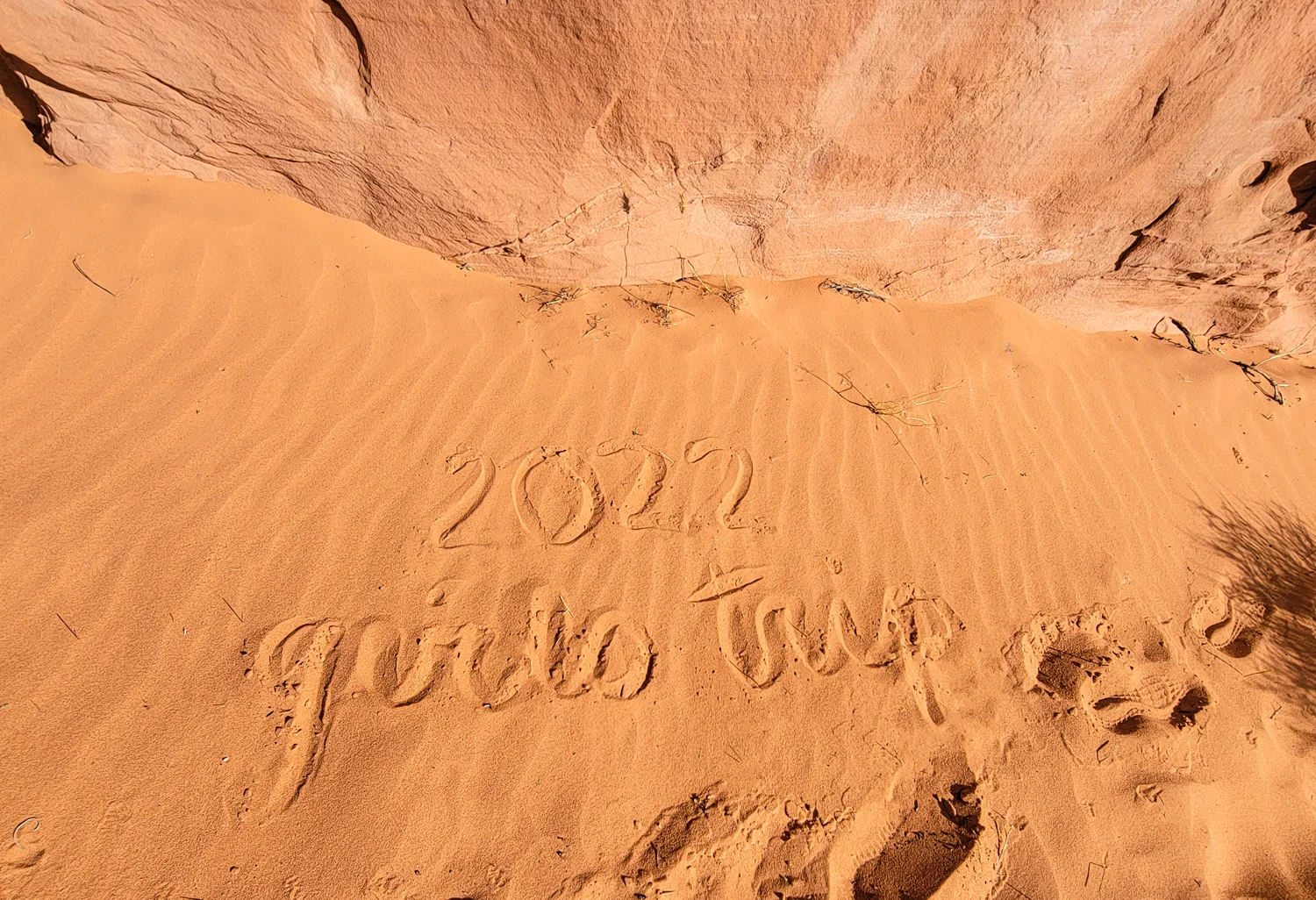 I am thrilled that I got to share this trip with my mom, and I hope that this post has inspired you to plan a trip of your own with someone close to you. Whether that is family, an old friend, or someone that you have lost touch with, head over to GoRving.com and find the perfect RV for an adventure that will allow you to reconnect with those that matter most.