Disclosure: I received two media passes to Riot Fest 2022 at Douglass Park in Chicago, Illinois in exchange for coverage. All opinions are my own.
This past weekend still kind of feels like a dream or at least an out-of-body experience. I first heard about Riot Fest from my daughter Melody who is a big My Chemical Romance fan, she's the one that got me hooked on their music.
She introduced these guys to me by mentioning that they are from New Jersey and that was enough for me to give them a listen. At first, I was thinking that it just wasn't for me until I heard her play them on the guitar, over and over again. She played "Demolition Lovers" so many times that it was constantly stuck in my head and I decided to give the band's version another listen.
For whatever reason this time the music hit me differently and I began listening to all of their songs, all day every day. While I was working out, while I was typing out recipes on my blog, and while cleaning the house, this was my go-to music. We even listened to them on our Rock N Roll Roadtrip that highlighted famous places in rock history throughout the midwest.
I absolutely love everything these guys have ever done and credit them, and David Goggins, for giving me that extra push I need to get out of bed before the sunrises to get a few miles in.
We have spent countless hours watching every MCR interview we could find. Every concert. Every music video. We even spent days listening to their albums while she explained the meanings behind them to a mom who had never even heard of a concept album before.
So, when she told me that My Chemical Romance was headlining a music festival in Chicago, my wheels started turning. I knew that the four-hour drive would be well worth our trouble if she could get a decent spot to watch these guys perform, so I decided to apply for media passes to the event.
While I have covered events and concerts in the past, I felt like Riot Fest was a long shot. Something about a three-day festival with an impressively long line of bands seemed out of reach for this old mom blogger but I gave it a shot anyway.
When the email came through that I was approved for two media passes, I felt like I had won the lottery. I couldn't wait to share the news with my daughter but I knew that the front row was still out of reach so I wasn't sure if this would be the exciting news I hoped it would be until the next email came through.
While a media pass was exciting, my daughter has grown accustomed to the front row at every concert she has attended. She and my husband put in the work that is required to get the front row at all of their favorite shows. They sit in line for hours upon hours to guarantee their spot, no matter how long it takes, at each and every show they attend.
They do this so often that bands like Skid Row recognize them at their shows and give them guitar picks, drumsticks, set lists, you name it, they earn it all. Sebastian Bach handed her the microphone at a show and when seeing Guns N Roses Slash flicked them a guitar pick. How can a mom with a weak bladder compete with that?
This is something that only her father was able to experience with her but My Chemical Romance is our thing. In order to get her to that front spot, I knew it would take a miracle and I am thrilled to say that we did indeed experience just that.
A Killjoy Miracle Has Happened!
I was not only approved for two media passes but I also received the highly sought-after credentials that a very limited amount of press received, a photo pit pass for My Chemical Romance at Riot Fest. This guaranteed one front-row spot for the first three songs in order to take photos of the band for my coverage.
So I gave her the pass and tasked her with getting some cool shots of the band, which I think she nailed despite the shaking, crying, and choking that she experienced from the pure shock of it all.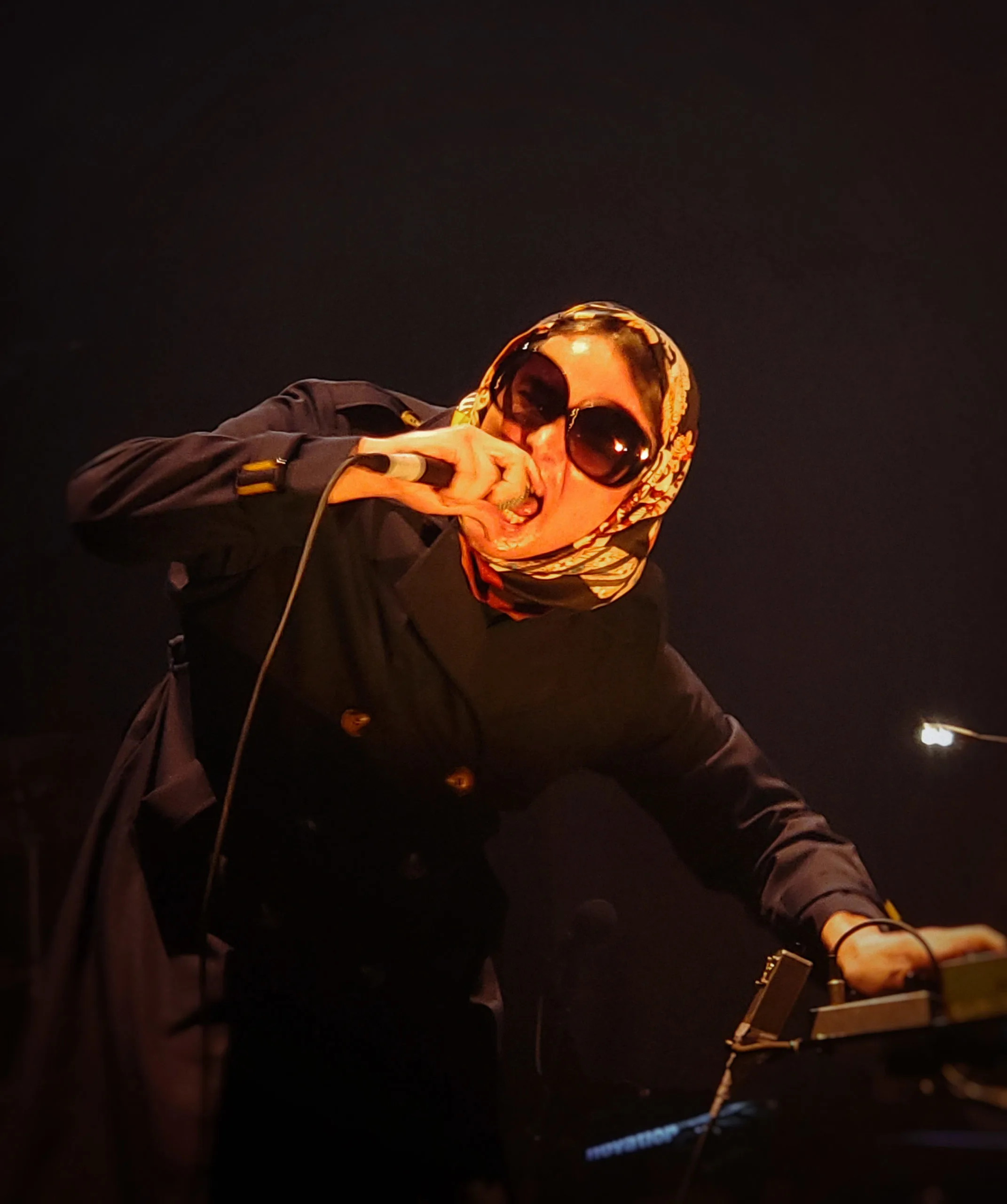 When she returned to me just outside of the press area I thought something bad had happened to her because her face was bright red and full of tears.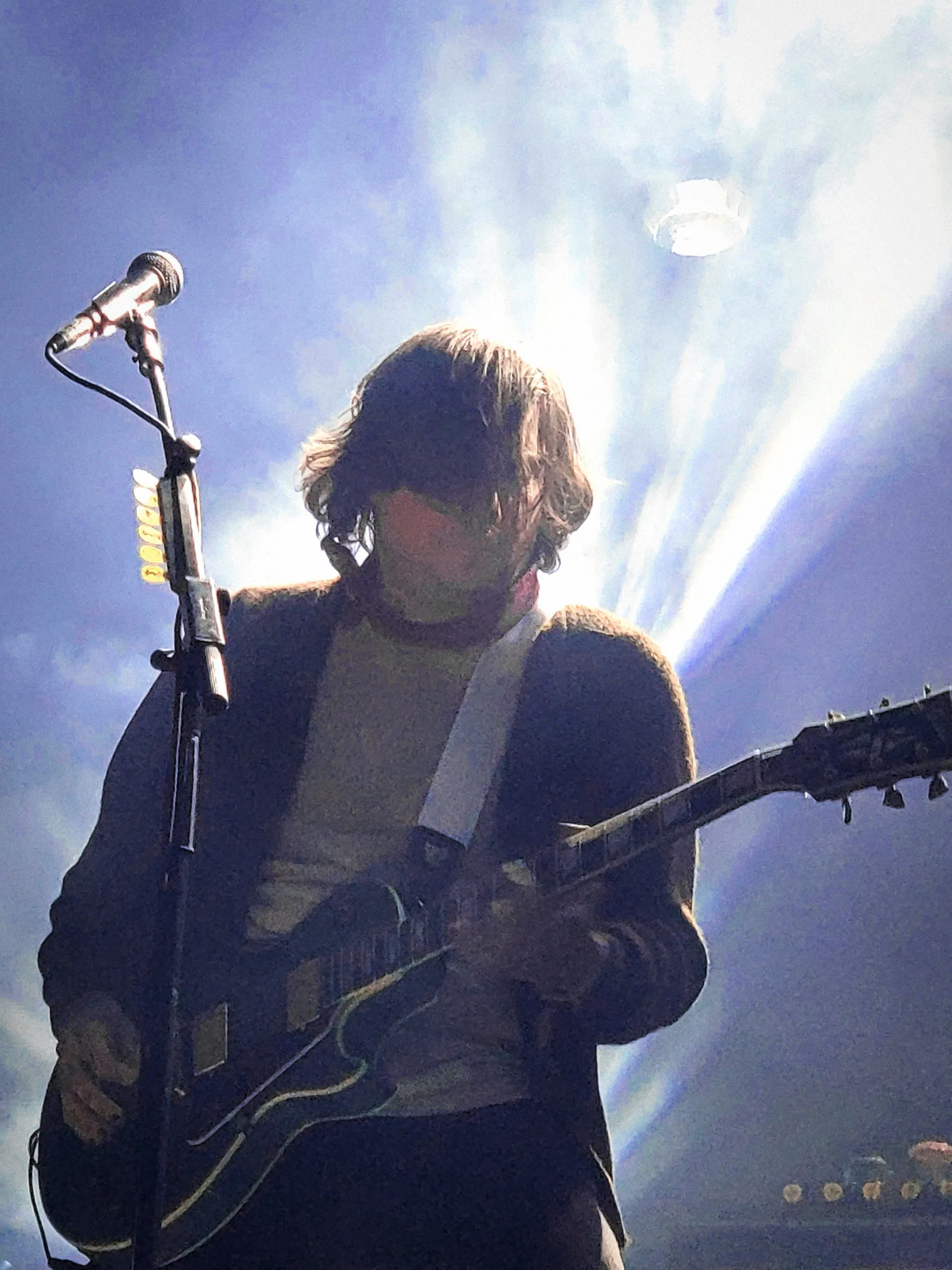 She immediately reassured me that this was due to the amazing experience she had just had. Witnessing "Foundations of Decay" and "Na Na Na" from that close, as well as seeing the guys in person was overwhelming.
She lived the dream of so many fans and got to photograph Gerard Way, Frank Iero, Ray Toro, and Mikey Way from just a few feet away during their triumphant return to Chicago.
She photographed what is being referred to in some circles as Babushka Gerard and even got a front-row spot to see L.S. Dunes make their live debut at Riot Fest. The supergroup is made up of members from Coheed and Cambria, My Chemical Romance, Thursday, and Circa Survive.
The frontman, Anthony Green hopped off the stage and interacted with the crowd. He received a few gifts from fans, put a plastic scorpion in his mouth, donned a fan's tiara, and even crowd-surfed during their short performance.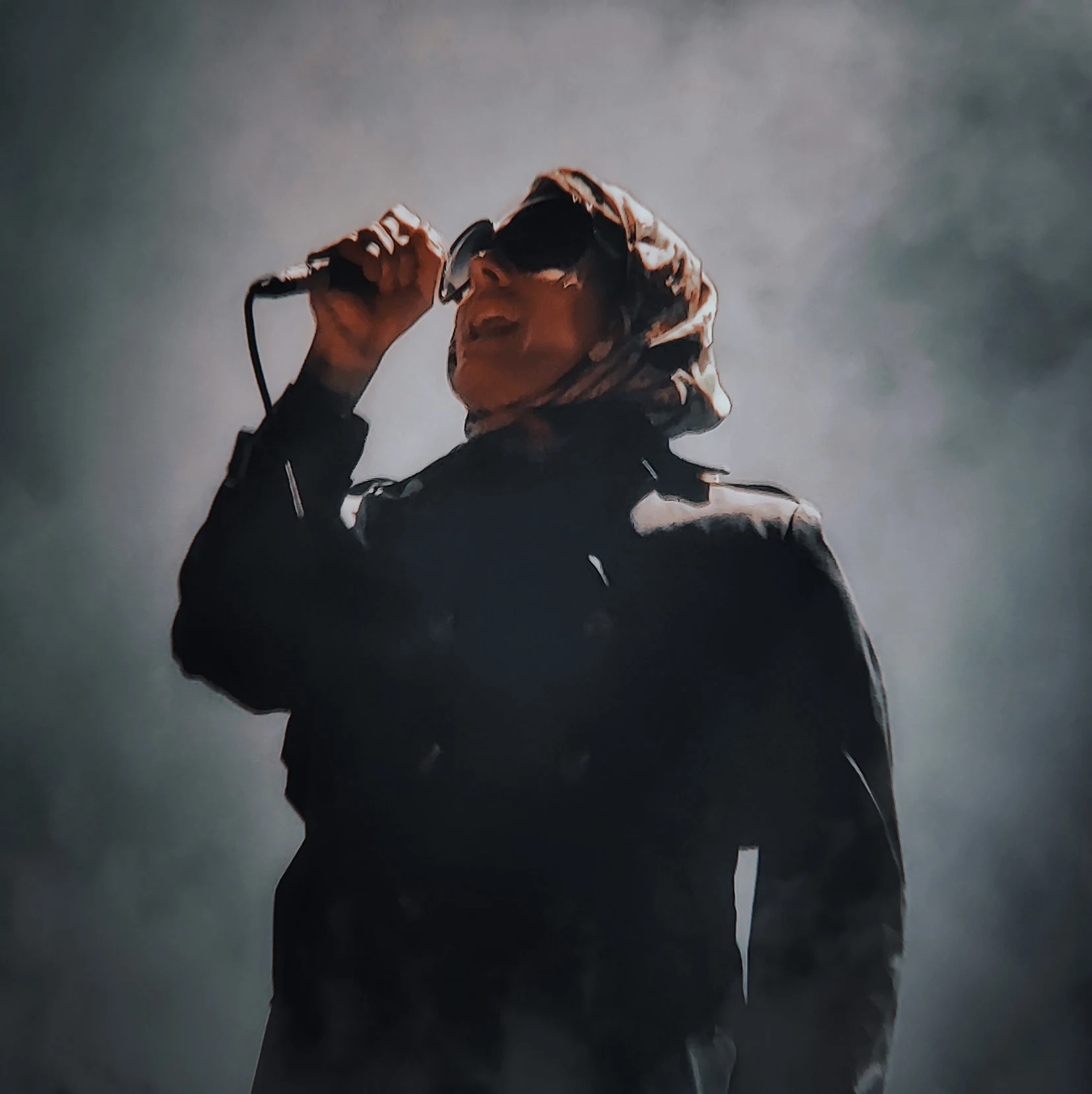 This past weekend has definitely earned me my supermom title and gave us an experience that we will never forget. We will always remember the fun we had at Riot Fest 2022, our first-ever concert together.
What Else Happened at Riot Fest 2022?
Riot Fest had something for everyone, from the nearly 100 bands playing throughout the 3 day weekend to the carnival at the festival. Fans could watch their favorite bands from the top of a Ferris wheel or while being thrown around inside a Tilt A Whirl as well as a handful of other traditional carnival rides.
Festival goers enjoyed games, rides, and lots of good old-fashioned carnival food like cotton candy and funnel cakes.
To my surprise, there was even a free arcade full of games that allowed concertgoers to get out of the sun for a bit and relax.
Don't forget about all of those bands! I can't name them all but some of the bigger names at Riot Fest 2022 were Ice Cube, Nine Inch Nails, The Original Misfits, Alkaline Trio, Yellowcard, Gwar, and Taking Back Sunday.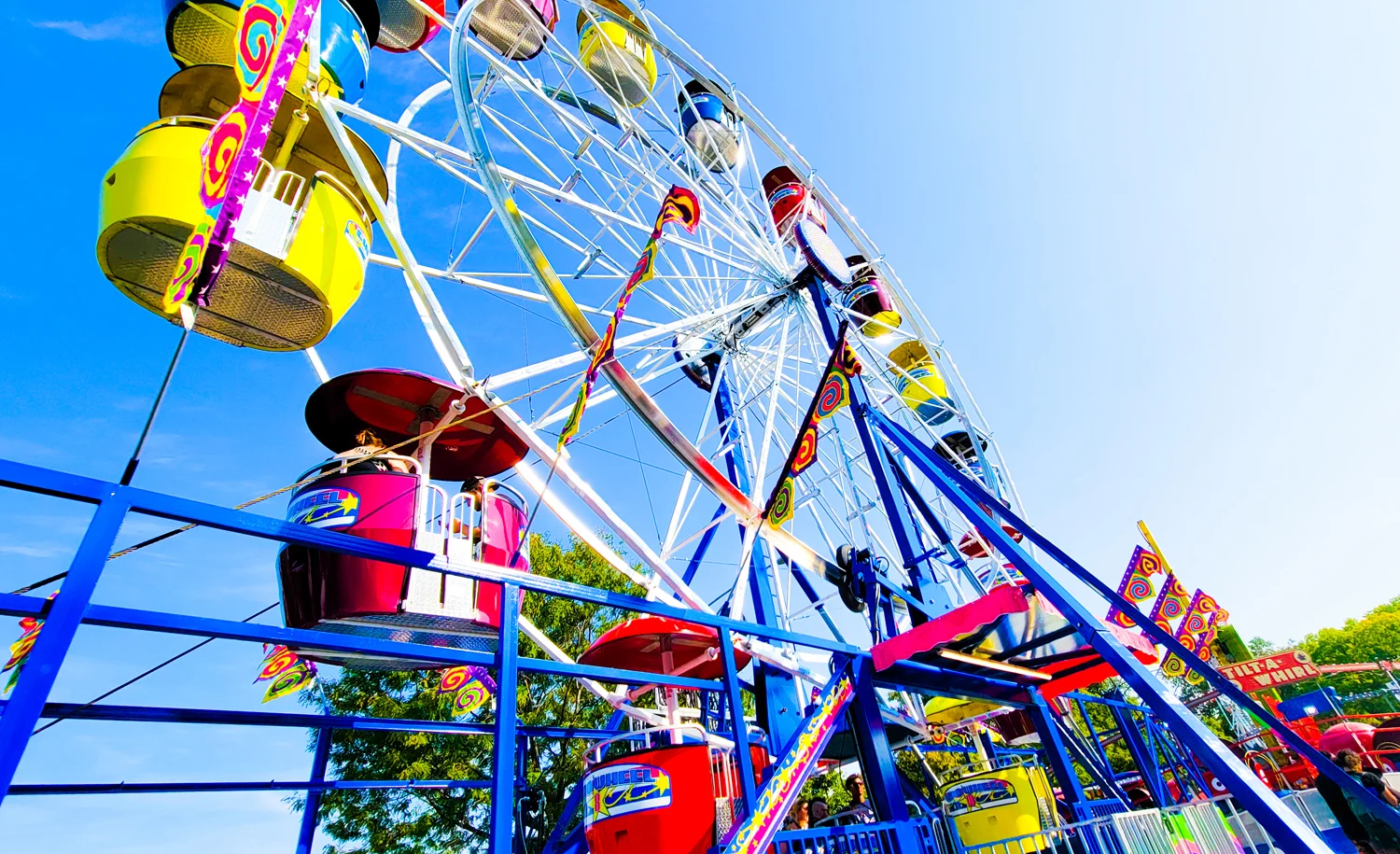 Were the Food Lines As Long As Everyone Says They Were?
Damn right the lines were long, this festival had more than 50,000 attendings, so yeah we had to wait in long lines.
As someone who is probably more inconvenienced by long lines than the average concertgoer (see above), I gotta say it was one of the most fun lines I have ever been in. To my surprise though there were plenty of bathrooms and hardly a line worth mentioning outside of them whenever I needed one.
This is a pretty big deal for me, I even managed to take a bathroom break during an interview with L.S. Dunes that was happening inches from me. Silly right? That was mainly to make my daughter laugh but very convenient nonetheless.
While waiting for a jumbo slice of pizza, hot dog, Italian beef, and many more delicious options, we were all experiencing live music. We were lucky enough to hear bands play that we didn't necessarily come to see because who stands in line during their favorite band?
This gave us the opportunity to people-watch in an environment that couldn't be more interesting.
We saw a man in a speedo, lots of costumes, a woman wearing nothing but what seemed like fish-nets all over her body, and witnessed love in every form.
In this long line on a very hot day, I watched people dressed in all black, definitely sweating, hugging each other, bringing drinks to friends further back in line, and even people making what I hope are life-long connections that began in this food line.
Not just one or two either, like I said, this was a long freaking line. I kept witnessing this over and over again, I was really amazed by it actually.
While I ignored my daughter rambling about her boyfriend (hey I earned the right that day) I just watched these people in an uncomfortable situation being good humans, it kinda restored my faith in humanity. Kinda.
Did You Know That You Could Get Married at Riot Fest?
Riot Fest put an ordained minister to work in order to allow attendees the right to get legally married at the festival.
Obviously, you need a marriage license to tie the knot but after taking care of that kind of thing and signing up for a spot, people actually got married right there at the Riot Fest Wedding Chapel.
That's a really smart workaround to get your favorite band to play your wedding without costing you an arm and a leg.
How Rowdy Did The My Chemical Romance Crowd Get At Riot Fest 2022?
While waiting for Melody to be escorted into the My Chemical Romance photo area I watched several people leave the Alkaline Trio show on stretchers. Mostly due to what appeared to be crowd surfing injuries but a few were puking and stumbling around due to their obvious overconsumption of alcohol and/or drugs.
I was right by the exit so I watched security helping people over the barrier, getting them to the medical tent, and giving out bottled water left and right. I sat at this wall for about 2 hours and had a clear view of everyone coming over the barrier, there were quite a few.
When reading about the crowd getting unruly specifically during the My Chemical Romance set I was kind of surprised that this was being called out. People acted as if this was an isolated incident that only happened during the MCR show but that just wasn't the case. I feel like the security at the festival went above and beyond to help people before, during, and after My Chemical Romance played.
Concerts get crazy, people act crazy, and thankfully, as far as I know, no tragedies happened.
I did witness the crowd getting tight when MCR hit the stage. As soon as their set began everyone crowded around to get the best spot they could, maybe too close to other fans. It definitely got too tight for my liking so we headed to the back of the crowd as soon as the press was kicked out of the photo pit.
I'm not saying that chaos didn't occur during MCR, I am sure it did. I am just pointing out that the other bands also had this happen, I hate to see the MCRmy get a bad wrap.
Gerard Way did stop the show multiple times to tell the crowd to back up. At one point they sent a guy named Juice out to tell the crowd to back up. One of my favorite parts was actually when Gerard asked the crowd to back up more and he sang the words "more, more, more, more, more, Dinosaur".
Riot Fest 2022 Wrap Up
Festivals are a fun experience and if you haven't been to one but are on the fence about going, I highly suggest checking out Riot Fest next year.
While there is some controversy surrounding the venue and this may change, I am sure the event organizers will pick an awesome location if they decide not to hold the festival at Douglass Park again.
Follow all of their socials and stay up to date on Riot Fest 2023 news so that you can make plans to attend next year.
Did you attend Riot Fest 2022? I would love to hear about your experience! Feel free to leave a comment below and share this post on your favorite social media so everyone can chime in. Maybe we can reunite some of those food line people in the comments!
I would like to thank the powers that be for making this happen. Riot Fest, their marketing team, My Chemical Romance, their marketing team, their manager, my readers, my followers, and anyone else who had a hand in making this dream come true for us! Thank you all so much!