I have been working really hard in my garden this year and that includes improving existing structures like my old shed.
When you have beautiful flowers in bloom, ready for photos, it really takes away from the look when you have an old shed in the background, so I decided to do a simple shed makeover to brighten up the area.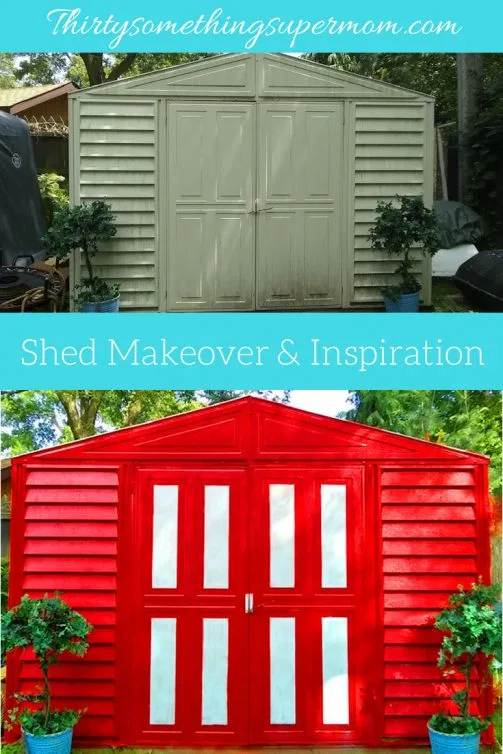 Our shed has been sitting in our backyard collecting moss and dirt for about 5 years now so it is starting to show its age.
That green layer of moss really makes our shed look old and worn out but the weird thing is that this shed is still in perfect working order so instead of replacing it, I decided to do a simple shed makeover.
I have been spray painting a lot of things in my yard lately so it was only a matter of time before the shed was given a new look too.
It really needed one, don't you think?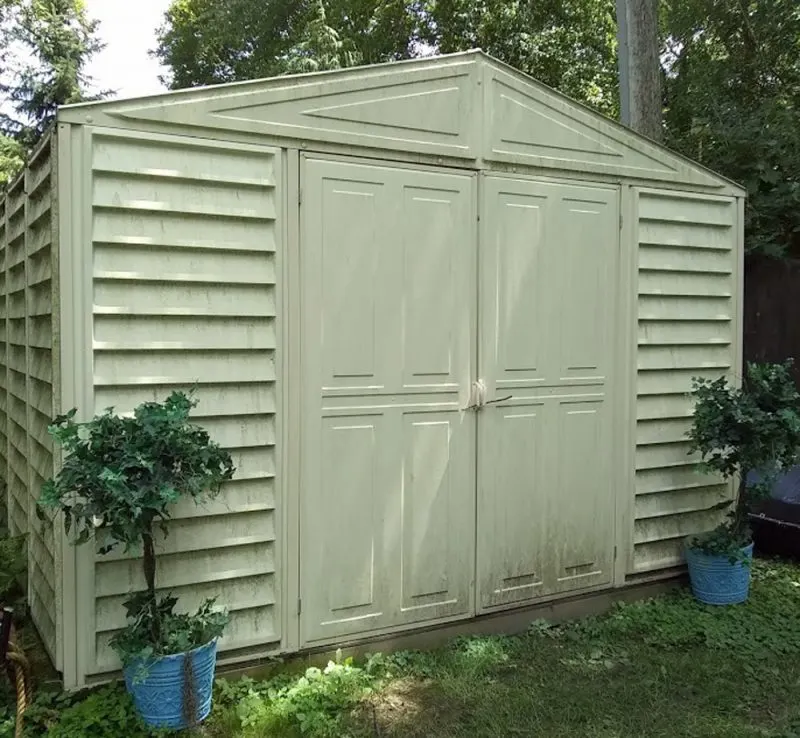 No matter what kind of flowers or decorations I would put in front of the shed, it would not fit in with the bright colors throughout my garden.
I have always wanted to live on a farm and since we are about 5 years out from being able to move out of town to our own acreage, I decided to give my shed a farm makeover.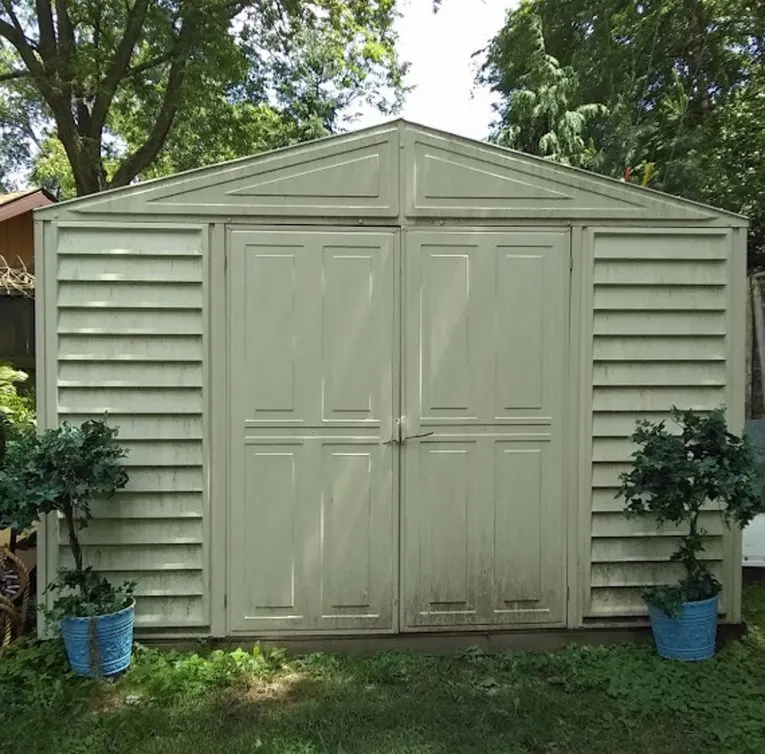 I taped off the rectangles on the front of the door and began painting the shed with a bright red shade of spray paint.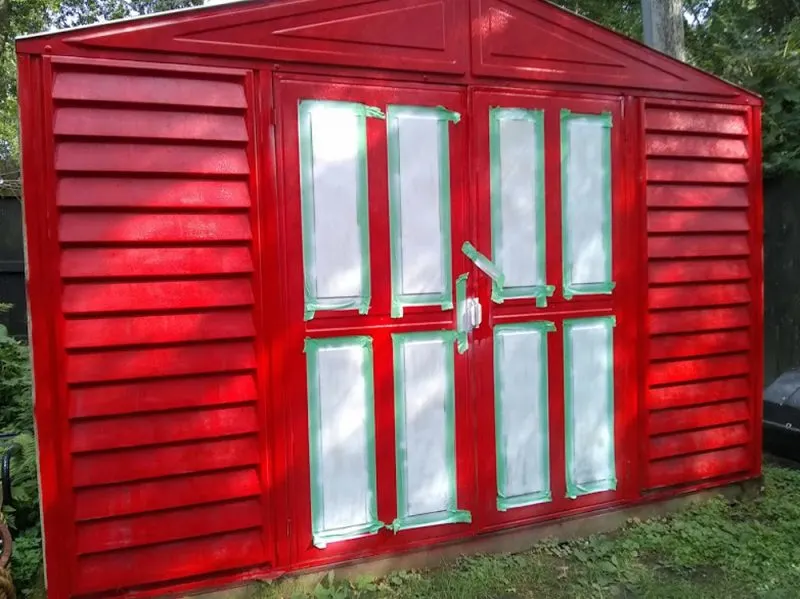 I then decided to paint a coat of white inside the rectangles to really bring out the bright red color of the shed.
This pattern and color has made a big difference in the overall look of this shed, it really does look like a barn now.
I decided to put a windmill in front of the shed to really drive home that farmhouse barn look that I was going for with this shed makeover.
I think it turned out great and I only used two cans of red spray paint for each side of the shed makeover.
Do you like the way this shed makeover turned out?