This past Winter has been pretty brutal when it comes to the frigid temperatures and all of the snowfall. Cabin fever has begun to set in and it seems like we have been stuck in the house forever during this never-ending Winter. Living in Iowa, you could have probably guesses that this isn't the first time we have had to deal with cabin fever.
Over the years we have experienced quite a few days stuck inside of the house with what seemed like very little to do. Luckily, we have learned a few tricks over the years for dealing with harsh Winters. These are our best tips for Beating Cabin Fever.
The definition of Cabin Fever is irritability, listlessness, and similar symptoms resulting from long confinement or isolation indoors during the winter. That really does a good job summing up how you start to feel when you can't get outside for a long period of time, irritability and listlessness. Check. So the most obvious course of action would be to get out of the house. Now when you are battling -32 temperatures before the windchill, you may need to stay inside of a car which brings me to my favorite way to beat Cabin Fever.
Roadtrip
We have had a few days here in the Cedar Rapids, Iowa area that would not allow for this kind of thing, as many roads were covered in ice and snow. However most days, we were able to drive for an hour or two, checking out new destinations along the way. I love stopping in local gas stations and seeing what people are up to, just generally getting involved in their lives, especially if those lives are as Amish as the day is long.
Play Games
Playing games is a fun way to pass the time inside. Board games, a deck of cards, or a gaming system is a must for beating cabin fever. Don't forget about your pets, playing with them is even more important during the Winter after all pets get cabin fever too. Daisy has been getting so bored with the same old inside that she has resorted to rearranging my furniture. She has started with the stuffing, she thinks this part should be on the floor instead of inside of recliner like the manufacturer suggests.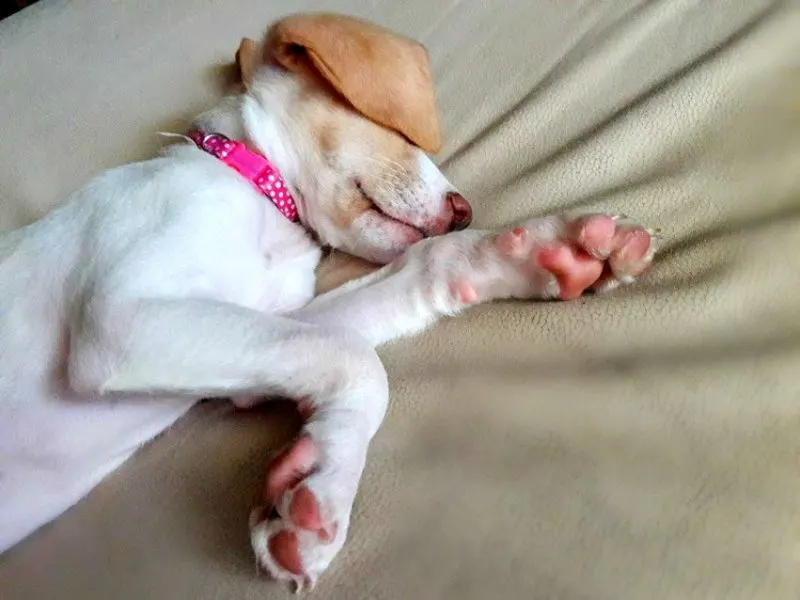 She has gotten so destructive that I am now looking into the chew-proof beds to get her; I'm thinking one of the tough nylon ones for from this list SparkySpots.com. The last thing I need to do is pick one up that she will destroy right away since she is in that kind of mood lately. I think Cabin Fever has seriously gotten to her. She doesn't mind going out so much but her bestie, Mugsy, doesn't want to step foot out there.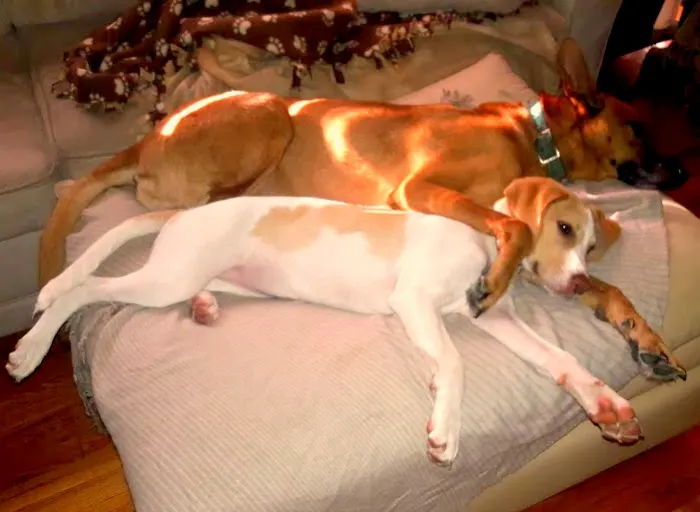 He doesn't fall for that Cabin Fever stuff at the ripe old age of eleven, he prefers the inside. He just enjoys a comfy bed and the occasional warm snack, he is not such a big fan of the outside.
Movies
My husband and I finally cataloged all of our movies into binders, just in time for the rest of the world to stop using DVD's and Blu-Ray's all together. I was pretty amazed to see that we currently own more than 300 of them, it seems like it would take a lifetime to watch all of them. Doesn't snuggling up to a puppy and watching a movie sound good right about now anyway?
Make Plans
One thing that has seriously been getting me through the most boring of days, is knowing that we are going to be heading out West in a few months, I am so excited. We are going to be visiting South Dakota, Wyoming, and Montana, it is going to be so much fun!
What has worked to get your family through the long Winter and beat Cabin Fever?