The whole family will love this traditional chicken salad recipe with eggs. In the world of culinary classics, traditional chicken salad recipes with eggs reign supreme.
Today, we're delving into an easy recipe that combines basic ingredients to create the epitome of a classic chicken salad recipe. Let's begin crafting the best chicken salad recipe you've ever tasted, complete with the delightful addition of hard-boiled eggs.
This southern-style chicken salad is perfect for chicken salad sandwiches that can be served for special occasions or a quick lunch alongside some salty potato chips.
This classic southern chicken salad recipe requires little meal prep and uses only simple ingredients. Plus, the leftover chicken salad is great for quick dinners any day of the week.
Keep in mind that this traditional chicken salad recipe with eggs includes affiliate links which means that if you make a purchase after clicking a link, I will receive a small portion of the sale at no additional cost to you.
Whether you're a seasoned chef or new to the kitchen, this timeless dish is sure to become a family favorite.
Let's get started!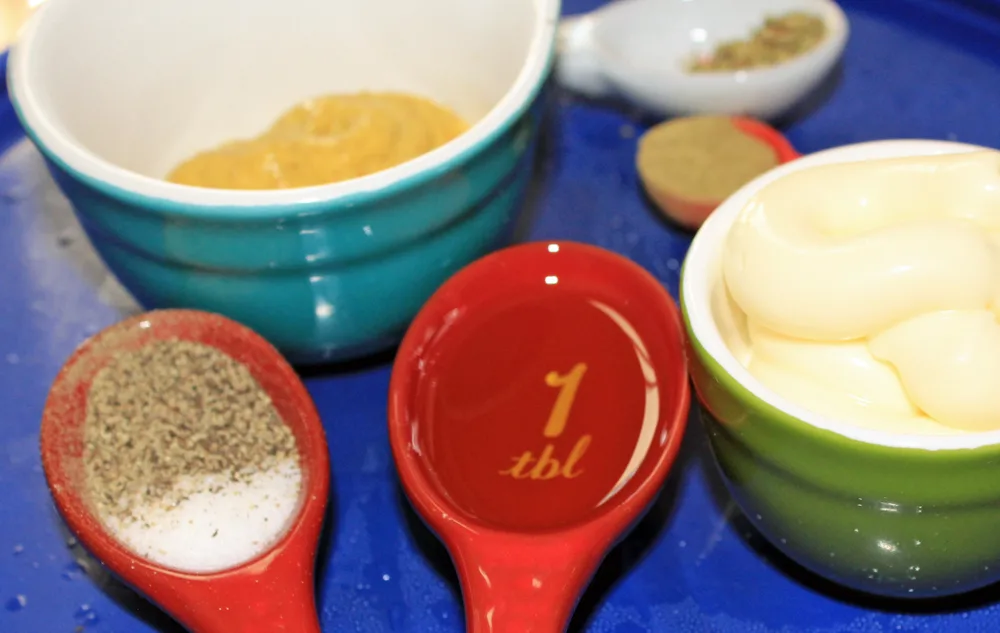 Traditional Chicken Salad Recipe with Eggs Ingredients
This homemade chicken salad is made up of simple ingredients. With just one quick trip to the grocery store, you'll have everything you need to make this classic Southern recipe.
Tender Chicken
Hard Boiled Eggs
Olive Oil
Thyme
Italian Seasoning
Salt
Pepper
Mayo
Spicy Brown Mustard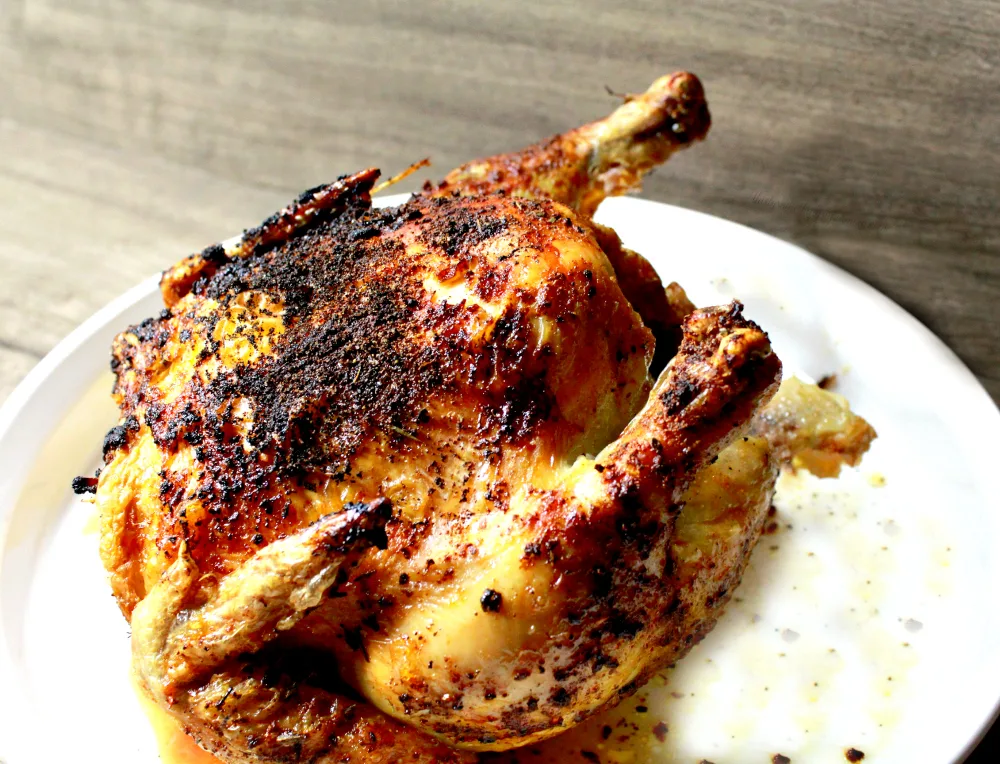 Traditional Chicken Salad Recipes with Eggs
Start by preparing the hard-boiled eggs. Place them in a saucepan, cover with cold water, and bring to a boil. Once boiling, reduce the heat to a simmer and cook for 9-12 minutes.
Then, transfer the eggs to a large bowl of ice water to cool.
Once cooled, peel and chop the eggs into small pieces.
If you haven't already, pull the chicken meat off the rotisserie chicken and shred it. You can use two cups of shredded rotisserie chicken for this recipe.
In a large mixing bowl, combine the chopped hard-boiled eggs, shredded rotisserie chicken, thyme, Italian seasoning, salt, and pepper.
Add the mayo and spicy brown mustard to the bowl. These ingredients will bind everything together and add creamy and tangy flavors to the salad.
Mix everything thoroughly. As you stir, the shredded chicken will incorporate with the other ingredients, creating a cohesive and flavorful chicken salad mixture.
Once everything is well combined, you have two options: refrigerate the chicken salad for a while to enhance the flavors (this is recommended for the best taste), or you can enjoy it warm immediately if you prefer a quick and cozy meal.
Serve your chicken salad on a bed of lettuce, in sandwiches, or as a tasty filling for lettuce wraps. It's a versatile dish that can be enjoyed in various ways!
This easy chicken salad recipe is a perfect blend of creamy, tangy, and savory flavors that's sure to satisfy your taste buds.
Whether you're looking for a quick lunch or a delightful side dish, this recipe is a great choice.
Variations on this Recipe
Keto-Friendly Twist: For a keto chicken salad, replace the mayo and Miracle Whip with plain Greek yogurt. This adds creaminess while keeping the carb count down.
Tropical Twist: Enhance the flavor by adding diced red grapes and fresh pineapple chunks. This creates a fruity, sweet contrast to the savory chicken salad.
Veggie Delight: Incorporate diced bell peppers and green onions for a refreshing crunch and a pop of color. It's a great way to sneak in more veggies.
Spicy Kick: If you love a bit of heat, add some finely chopped jalapeños or a dash of hot sauce to your southern style chicken salad.
Southern-Style Sweetness: Opt for dill pickle relish or sweet pickle relish based on your preference. The choice of relish can give your chicken salad a different flavor profile.
Different Cuts of Chicken: As with many of the classic recipes for chicken salad you can swap out the rotisserie chicken for chicken breasts. Cook them in chicken broth for an extra burst of flavor.
Protein-Packed: Mix in some tuna salad or leftover cooked chicken for an extra boost of protein, making it an ideal post-workout meal.
Egg-cellent Addition: If you're a fan of egg salad, dice a few hard-boiled eggs and incorporate them into the healthy chicken salad for a creamy and protein-rich twist.
Sweet and Tangy: Experiment with different mustards like honey mustard or spicy brown mustard to give your chicken salad a unique zing.
Faster Recipe without Rotisserie Chicken: This high protein low carb recipe calls for leftover rotisserie chicken but this chicken salad tastes great and saves time when using canned chicken as well. Just follow the full recipe card but be sure to make the swap.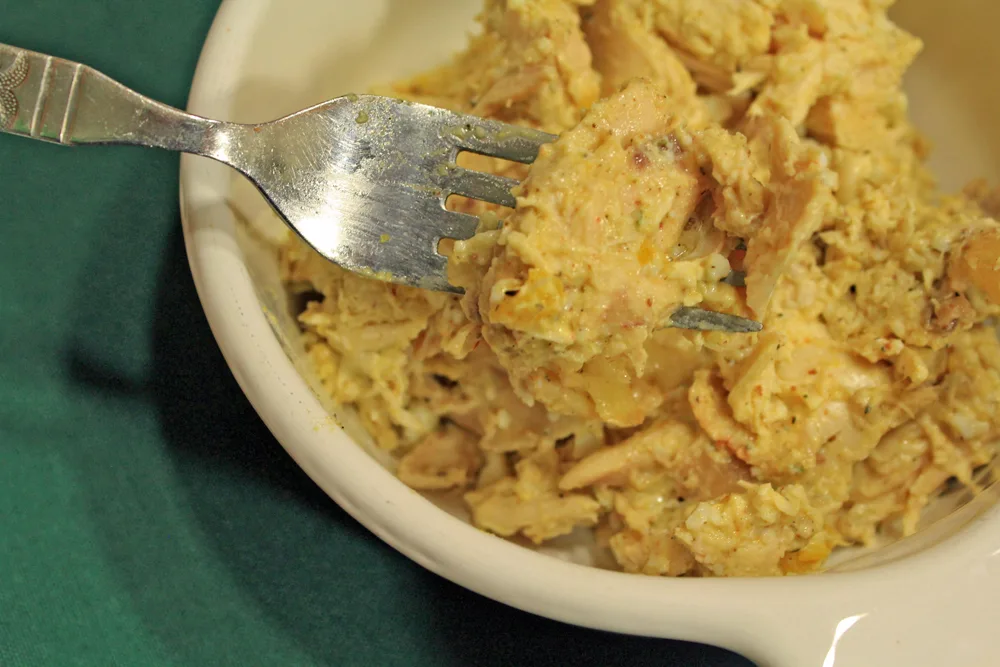 Potato Salad Combo: Combine your chicken salad with a scoop of potato salad for a hearty side dish at picnics, a baby shower, or potlucks.
Add Pickles: Add in some sweet pickles or dill pickles for a delightful crunch. This simple ingredient can make a good chicken salad recipe great.
Duke's Mayo Magic: If you can find it, Duke's Mayo is a Southern favorite and can add a distinct flavor to your chicken salad.
Fruit and Nut Crunch: Add a squirt of fresh lemon juice, fruit salad, and chopped pecans or walnuts for a nice crunch and a boost of healthy fats.
Classic Egg Salad Combo: In addition to the hard boil eggs this recipe calls for you can pair it with your favorite egg salad sandwich recipe to create a truly unique chicken egg salad recipe.
Tips for Making the Best Traditional Chicken Salad Recipe with Eggs
Use an Airtight Container: When storing your perfect chicken salad, the best way is to use an airtight container to keep it fresh and prevent any unwanted odors from permeating the dish.
Red Onion Precision: If you decide to add in a red onion for extra flavor, be sure to aim for small uniform pieces when dicing red onion for your chicken salad. This ensures a balanced distribution of flavor throughout the salad.
Balance with Dijon Mustard: Dijon mustard adds a delightful tang to the dressing. Start with the recommended amount, and adjust to your taste for the perfect balance of flavors.
Masterful Instant Pot Chicken: If using an Instant Pot for cooking your chicken, set it to high heat for a quick and efficient cooking process. It'll result in tender and juicy chicken.
Enhance with Garlic Powder: Don't underestimate the power of garlic powder. It adds a subtle but essential layer of flavor to your chicken salad. Adjust to your preference.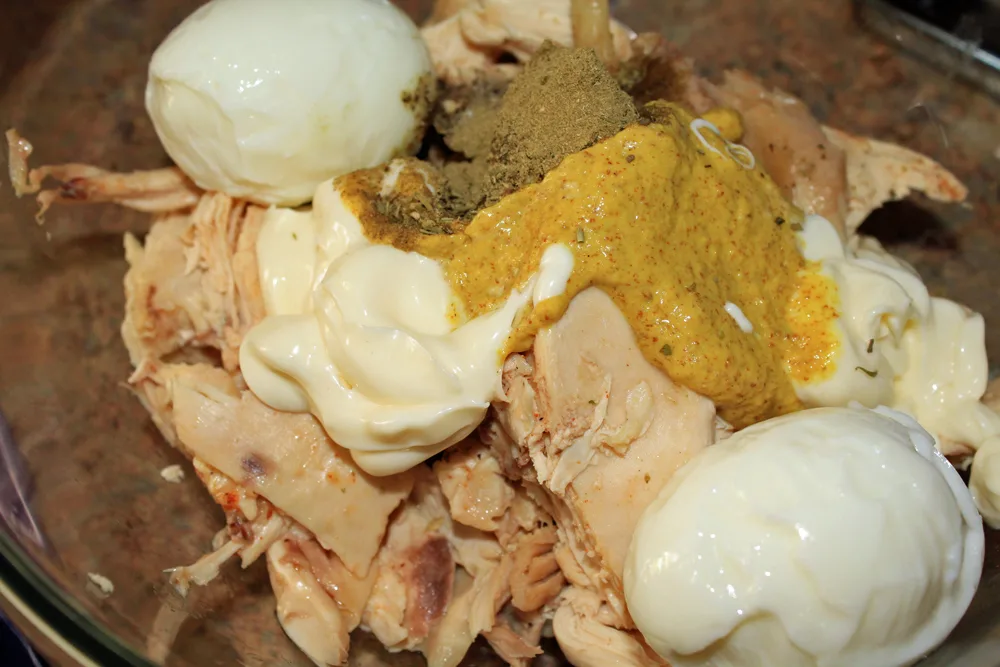 Choose Your Relish: Whether you prefer sweet relish, dill relish, or a combination of both, your choice of relish can significantly impact the overall taste of your chicken salad.
Balance the Black Pepper: Be cautious with black pepper; it can quickly become overpowering. Start with a little and add more if needed.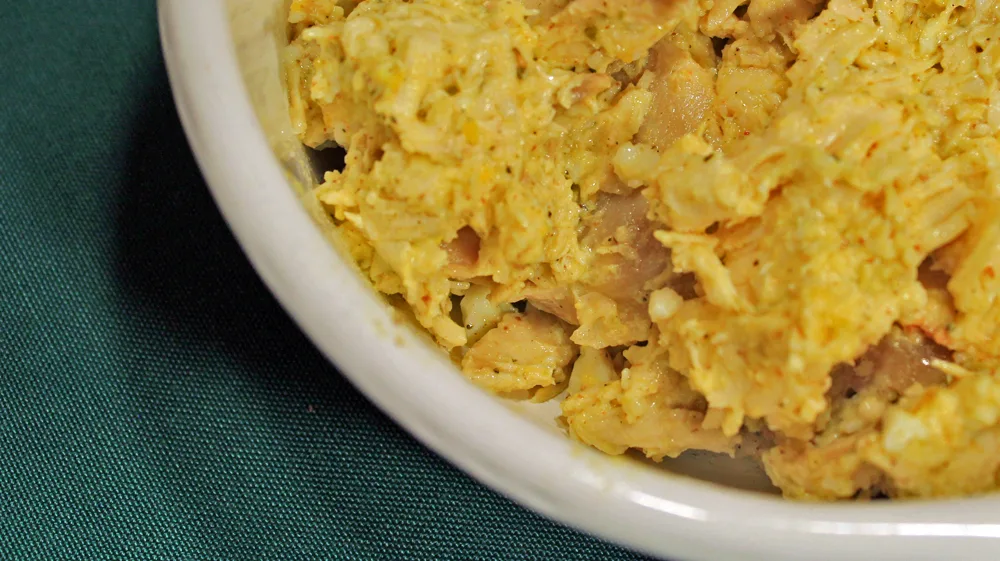 Experiment with Additions: Feel free to experiment with additional ingredients like fresh herbs, bell peppers, or even grapes to give your chicken salad a unique twist.
Real Mayo Matters: Opt for real mayonnaise rather than its low-fat counterparts for the creamiest and best-tasting results.
No matter which method of cooking chicken you prefer, when mixed with these other ingredients, this easy chicken salad recipe is the perfect quick and delicious lunch to whip up.
Have you tried this Easy Chicken Salad Recipe with Rotisserie Chicken? If so, please let me know your thoughts by commenting below.
Please share on Pinterest or your favorite social media channels so your friends can try this easy chicken salad recipe too!
More Chicken Recipes
Easy Keto Chicken Breast Recipe
Parmesan & Herb Baked Chicken Breast
Easy Chicken Alfredo with Broccoli Recipe
Low Carb Chicken Alfredo Recipe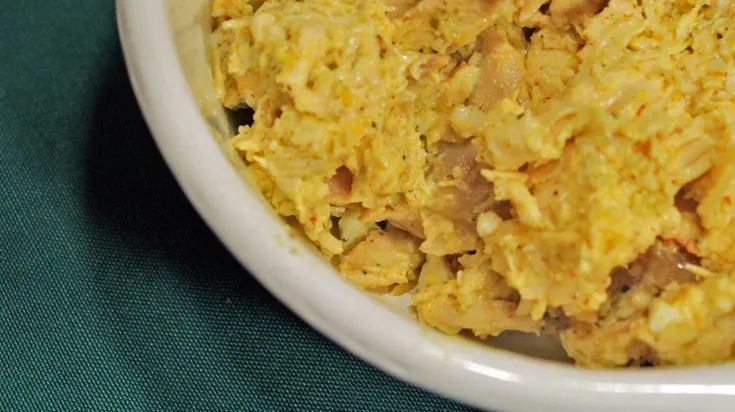 Easy Chicken Salad with Rotisserie Chicken
Ingredients
2 Cups of Chicken
2 Hard Boiled Eggs
1 Tablespoon of Olive Oil
1/2 Teaspoon of Thyme
1/4 Teaspoon of Italian Seasoning
1/2 Teaspoon Salt
1/2 Teaspoon of Pepper
1/4 Cup of Mayo
2 Teaspoons of Spicy Brown Mustard
Instructions
Once you have hard boiled eggs and pulled chicken off of the rotisserie chicken, add all ingredients into a bowl. Mix everything and shred the chicken as you stir. Refrigerate for best taste or enjoy it warm if you prefer!
Nutrition Information
Serving Size
1
Amount Per Serving
Calories

839
Total Fat

46g
Saturated Fat

11g
Cholesterol

608mg
Sodium

1616mg
Carbohydrates

2g
Sugar

1g
Protein

96g