11 DIY Decorative Fall Crafts
My favorite season to decorate my home has to be Fall. I love all of the colors and smells of the season, it really brightens up my home and who doesn't love the smell of apples or pumpkin wafting through their home?
Instead of buying all of my decorations I enjoy making decorative items to display in my home that fit in perfectly with the season. After a little searching I think I have found enough Fall Crafts online to completely decorate my entire home with lots of bright colors and fun projects.
The best part about these Fall Crafts is that you can create all of them with the kids and not have to find an indiscrete location to display it, you will want all of these works of art to be your centerpiece.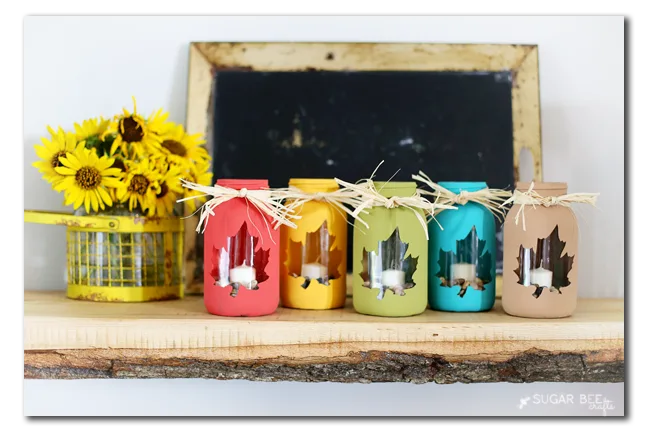 For decorating a mantle, these colorful Fall Mason Jar Luminaries are the perfect addition. Stick to Fall colors or represent every color of the rainbow, it's completely up to you. I especially like the turquoise one!
Jazz up those boring candy wrappers by adding this Candy Bar Wrapper Printable to your Halloween treat dish. These wrappers would be perfect for homemade candy bars as well.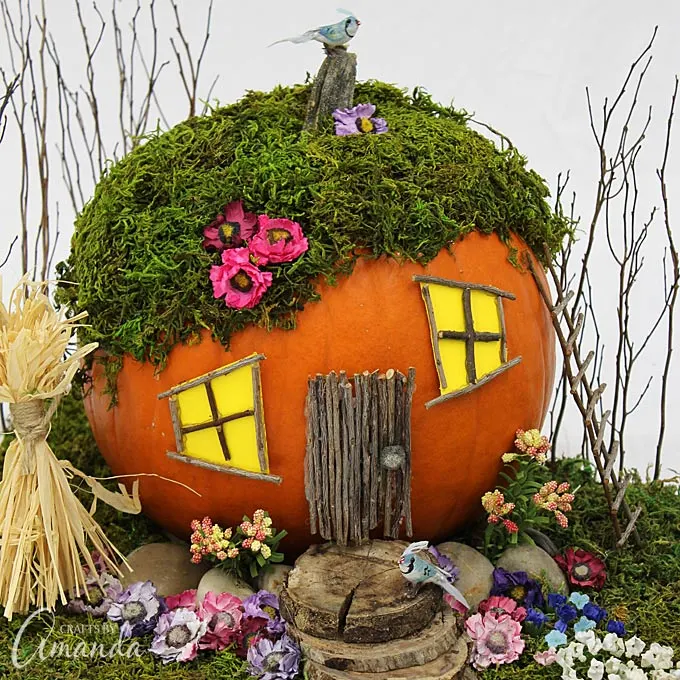 If you are like me than you want your pumpkin to stand out! This Pumpkin Fairy House definitely stands out and if you place this masterpiece on your front porch, you are sure to get some compliments this year.
To decorate a table for a party or special Fall dinner, these Cornucopia Favors are an easy and beautiful way to bring in the colors of the season to your table decor.
This Scarecrow Jar would be a fun project to create with the kids. There isn't a whole lot of supplies required and it looks like a fun Fall craft to enjoy with the whole family.
If you want to add a little light to a darker area that could use a little Fall decoration, these Fall Leaf Lanterns are a great way to do it!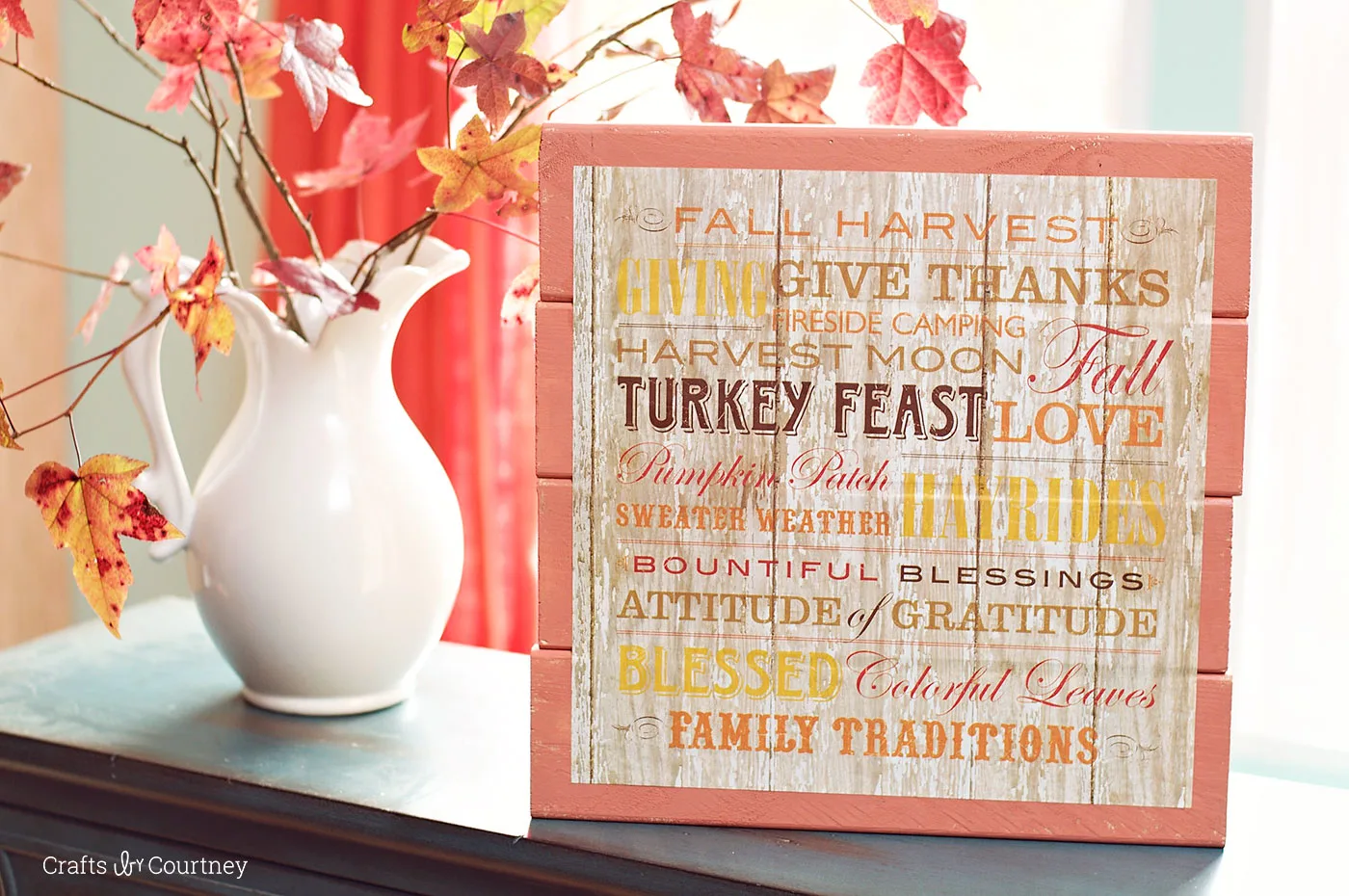 I love making Fall Crafts out of items I already have laying around the house and this Fall Sign made from Scrapbook Paper is something I could replicate without even heading to the store, I love this idea!
Another cute way to add light to your Fall decor is this Mason Jar Luminary, so easy and adorable you may want to make a few of them!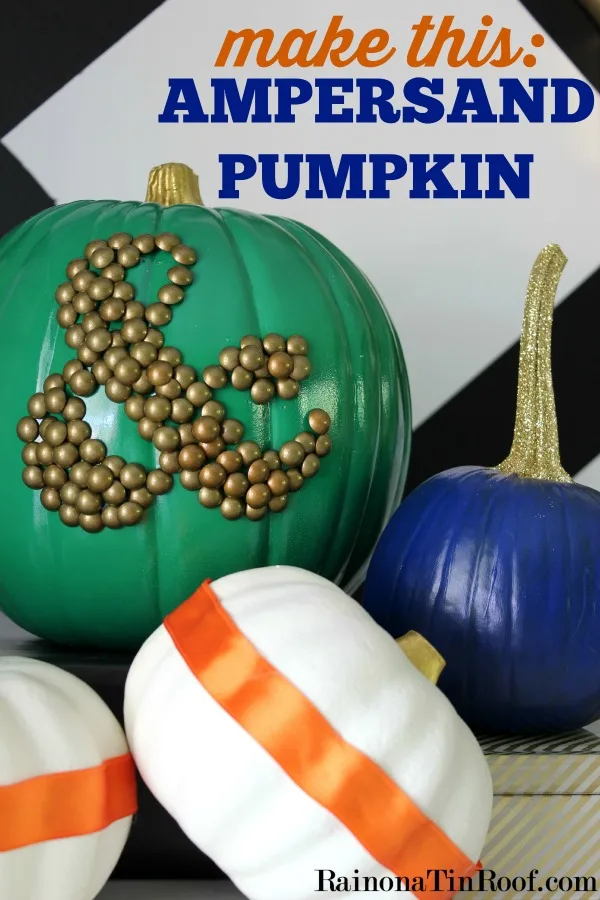 I love the color of this Ampersand Pumpkin, no matter how much time your neighbors spend decoration their pumpkins, this one will be the talk of the neighborhood for sure!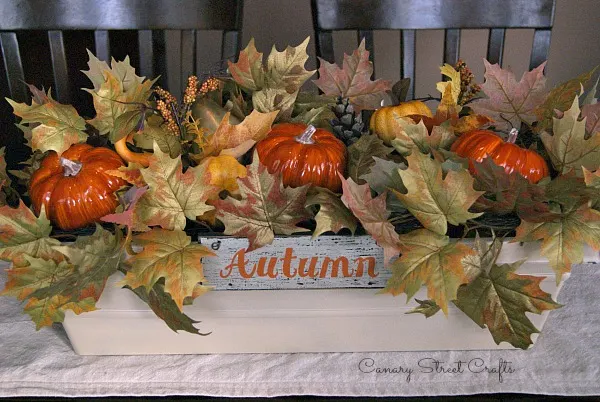 When talking about Fall Crafts we can't forget about the Fall Centerpiece, this is perfect for a mantle or table. So easy to make and it really has a big impact on any room.
Have you made any Fall Crafts yet this year? Tell me about your fun projects below by leaving a comment!