BBQ Pulled Pork Nachos Recipe
If you are looking for the perfect nacho recipe, look no further, this BBQ Pulled Pork Nachos Recipe is so easy and delicious, it is sure to be your new favorite.
This is the perfect appetizer or snack to serve friends and family at your next gathering. You can even double the meat portion and serve pulled pork sandwiches along with the nachos.
The pulled pork is made in a crockpot so this is the perfect meal to have cooking all day while you are at work. I love coming home at the end of the day to a house smelling like delicious pulled pork and very little work to be done before enjoying my meal.
Grab your crockpot and add a rack of baby back ribs. Squirt your favorite BBQ sauce on top making sure to cover all of the ribs and covering the bottom as well as the sides of the crockpot to prevent burning.
Let the ribs cook for about 6-8 on high, you know when the meat is ready because it will begin to fall off of the bone.
Remove the ribs from the crockpot and place them in a strainer. Separate the meat from the bone and set aside the meat.
If you have a dog, this is his lucky day because they really love to eat rib bones and in my opinion, these bones are safer for the dogs that like to chew than anything you can get at your local pet store.
My older dog doesn't like to eat bones but he will pick off the extra pulled pork meat that I missed when preparing this nacho recipe.
At this point in the recipe, you can add the meat back to the crockpot if you have other things cooking or you can begin assembling your nachos now.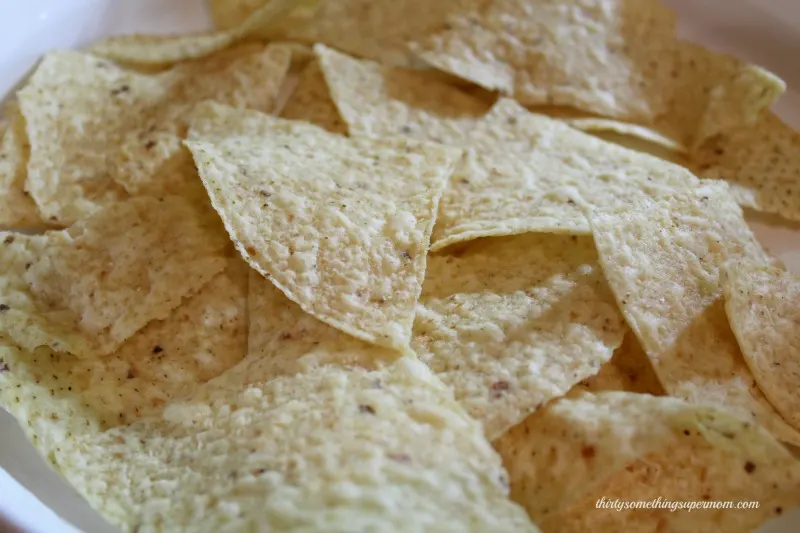 Pour your favorite tortilla chips into a serving dish creating one layer that covers the bottom of the dish.
Melt nacho cheese in the microwave for a couple of minutes and pour a layer on top of the tortilla chips.
Add a layer of the pulled pork to nacho and cheese mixture, then squirt a layer of your favorite BBQ sauce on top.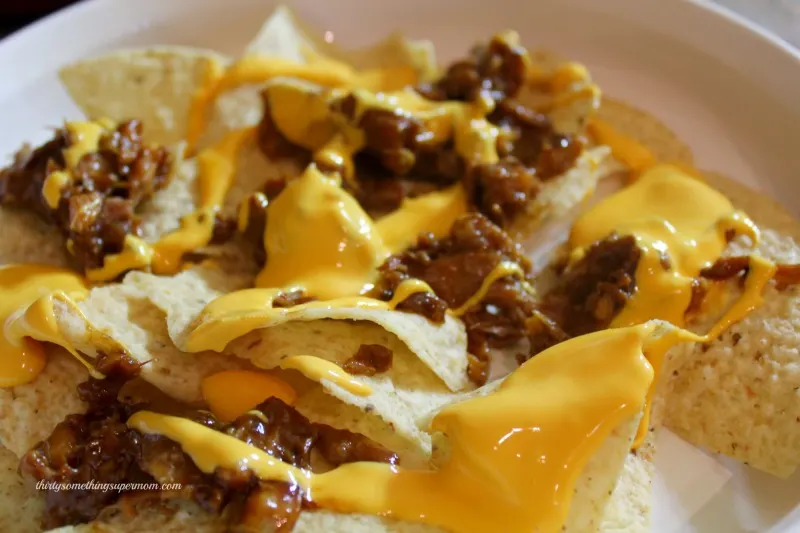 Add another layer of chips to the already prepared portion and then add more cheese, bbq sauce, and pulled pork. Continue until all of your ingredients are incorporated into the nachos.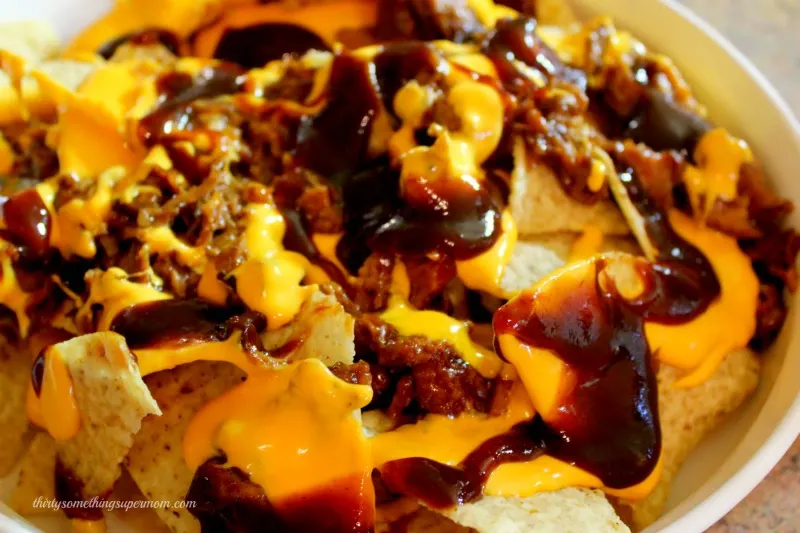 One of my favorite parts of creating a delicious recipe is serving it to my friends and family. So I am always on the lookout for beautiful serving dishes, kitchen appliances that help me prepare meals, and home decor that I can be proud to display when I have guests over to enjoy my recipes.
My favorite place to shop that has everything I could ever want for hosting a get-together and preparing my favorite meals is Wayfair. Head over to their site by clicking here and pick up a new serving dish to showcase this BBQ Pulled Pork Nachos Recipe.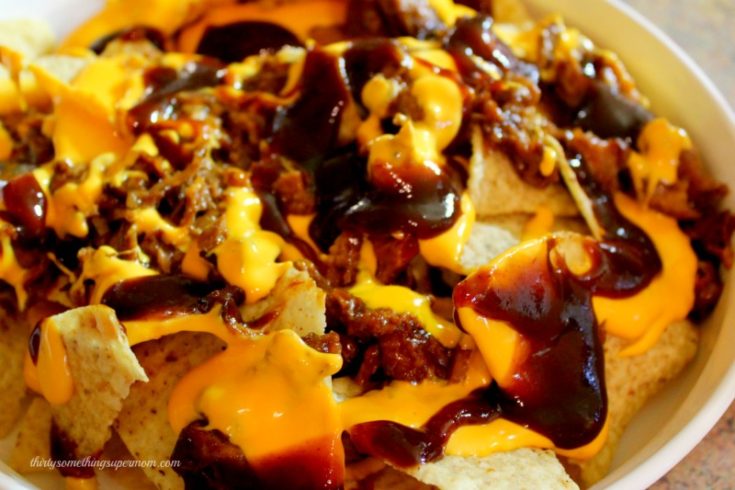 BBQ Pulled Pork Nachos Recipe
Ingredients
5-6 Cups of Tortilla Chips
16 ounces of Nacho Cheese
2 Bottles of BBQ Sauce
1 Rack of Baby Back Ribs
Instructions
In a slow cooker add the rack of ribs and a bottle of bbq sauce. Turn on high, let cook for about 6 hours or until meat falls off of the bone.
Separate the meat from the bone and set meat aside.
Pile a layer of tortilla chips into a bowl and add a layer of cheese, meat, and bbq sauce.
Add another layer of chips, cheese, meat and bbq sauce until all ingredients are used.
Serve and enjoy!
Nutrition Information
Amount Per Serving
Calories

1380
Total Fat

91g
Carbohydrates

29g
Protein

112g