This post sharing how to grow mushrooms indoors contains affiliate links which means that if you make a purchase after clicking a link, I will receive a small portion of the sale, at no additional cost to you.
Keep in mind that I have linked to items on Amazon to help give you a better idea of what you will need to start your own indoor mushroom garden but you can choose to buy these items from any retailer of your choosing. These links were chosen by me, and are there to help familiarize you with the products although you may want to visit a site that specializes in these types of products to purchase high-quality items for indoor mushroom gardening.
Beginner's Guide to Growing Mushrooms Indoors
I have always been interested in learning more about how I can grow my own food. While I have had many different types of gardens over the years, I have yet to try my hand at growing mushrooms indoors. This is something that interests me greatly but every time I try to learn more about how to grow mushrooms indoors, I end up more confused than ever and give up before I really get started.
Lucky for me, I had the pleasure of asking Clive, the blogger behind one of the UK's most popular gardening blogs, DIY Garden a few questions about how to get started growing mushrooms indoors. Although I am about as beginner as it gets to growing my own mushrooms indoors, I hope that this post will serve as a helpful guide to getting started for anyone who has wanted to begin but just didn't know where to start.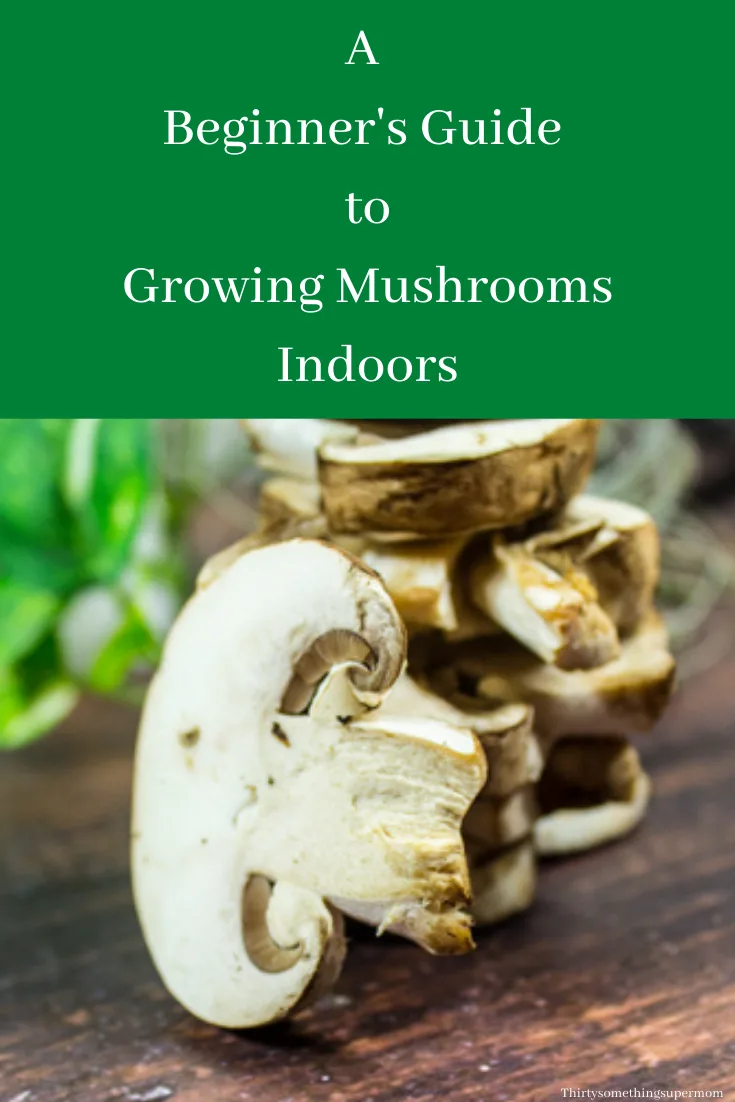 Beginning an Indoor Mushroom Garden
What are some essential items needed to get started growing mushrooms indoors?
My must-have items for an indoor mushroom garden are a good mushroom compost and empty jam jars. You'll also need disinfectant and mushroom spores, and most people use a pressure cooker for sterilizing.
Mushroom growing kits are easy to find online and offer virtually all you need in just one purchase.
The Easier the Better
What is the easiest type of mushroom to grow indoors?
Oyster mushrooms are by far the easiest for beginners to grow – these can be grown almost anywhere! White button mushrooms are also very easy to grow. Both of these are suitable for beginners to grow even without a mushroom growing kit.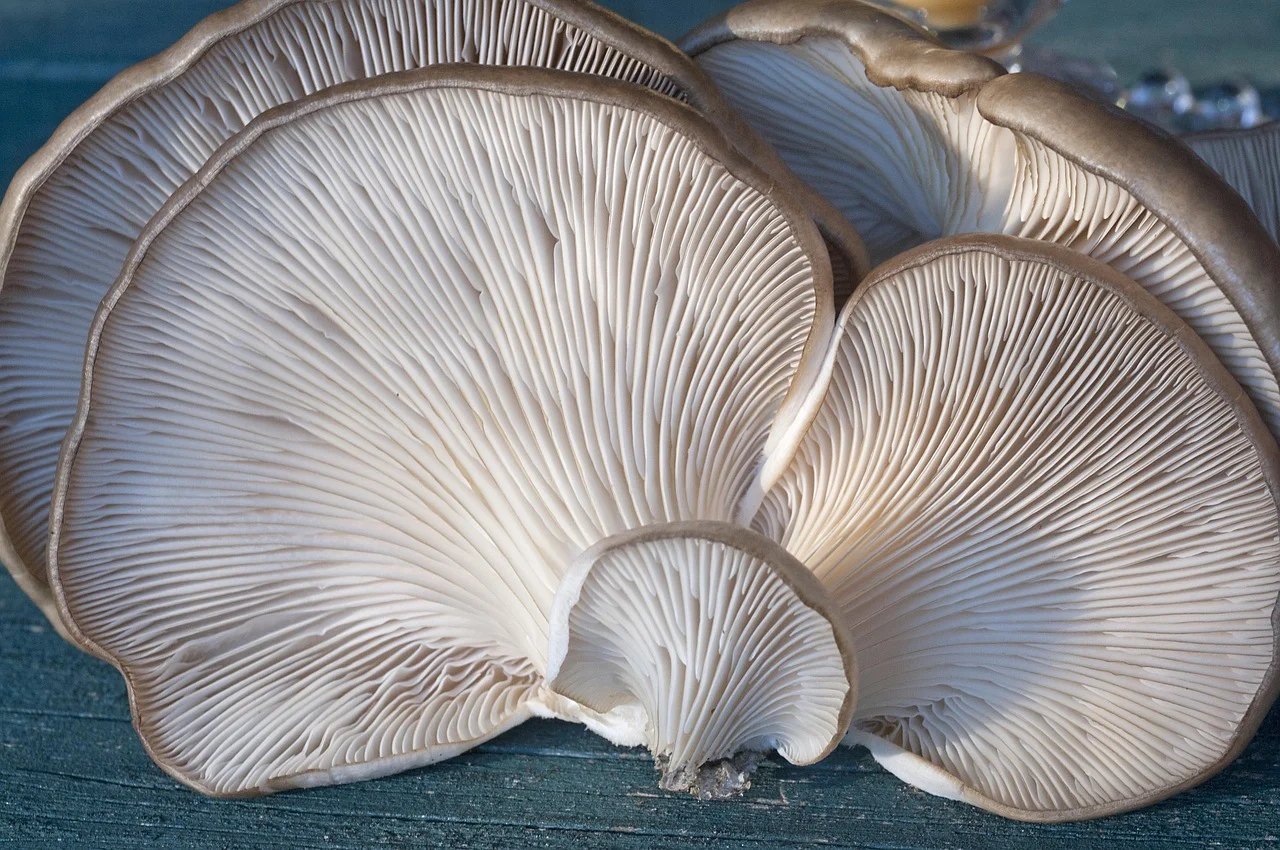 Must-Have Items for Growing Mushrooms Indoors
Where do you get supplies for growing mushrooms indoors?
Mushroom growing supplies can usually be found at local garden centers, as well as online. Growing kits are best for beginners, and these can be purchased online at affordable prices.
Do you suggest starting with a kit or buying items separately?
If you're new to growing mushrooms, I highly recommend starting with a mushroom growing kit. These will likely contain all you need to get started, and you'll also have a choice of different types of mushrooms – including white button and shitake mushrooms.
What type of lighting and temperature are required to grow mushrooms indoors?
Unlike plants, mushrooms do not require a lot of light to grow. When growing mushrooms indoors, indirect light or a fluorescent lamp will be enough. Mushrooms grow best in cooler environments, but a heating pad is needed to keep spores warm until they grow their mycelia. Try to keep the temperature stable once the mushrooms are growing – 50 to 60 degrees Fahrenheit tends to be best.
Safety First
Is there anything dangerous about growing mushrooms indoors?
Mushroom spores can harm your health, but this is very uncommon with small amounts of mushroom growth. It is usually those exposed to very large quantities of mushrooms spores who are most at risk.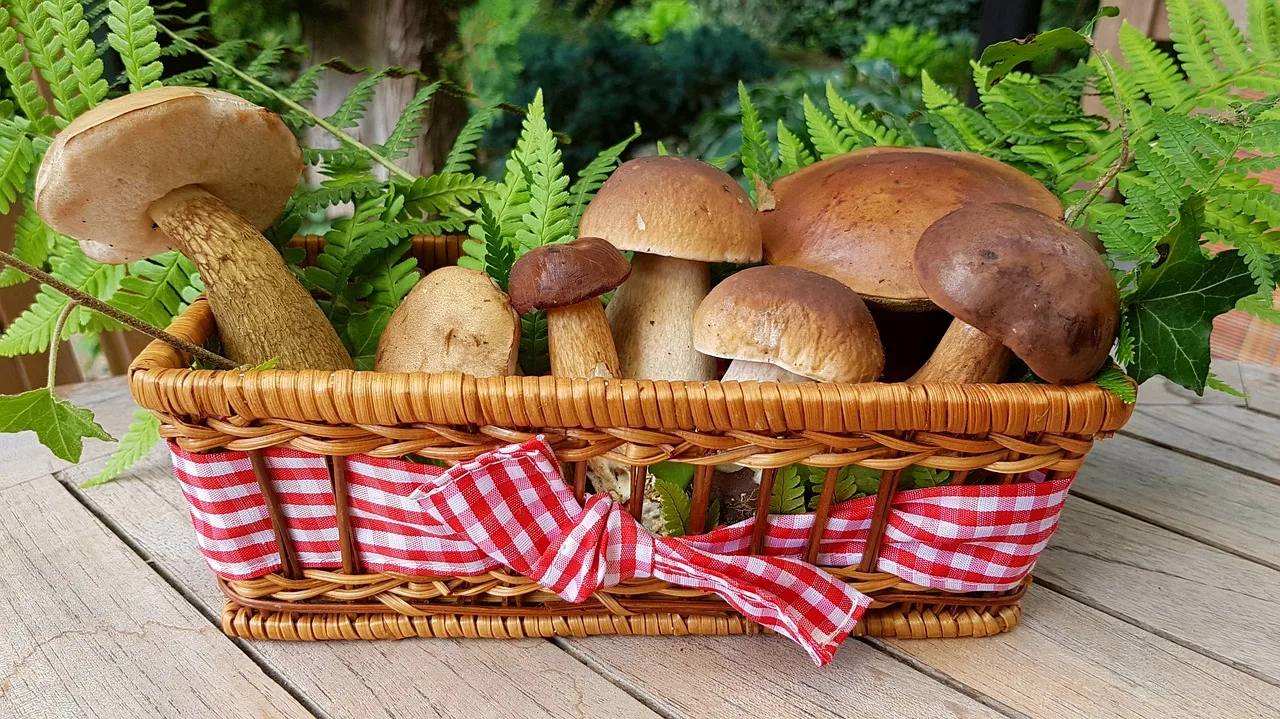 Hard Work Pays Off
How do you know when your mushrooms are ready to be harvested?
This depends on the type of mushroom, but for oyster mushrooms, you will know when they're ready because they will start to flatten at the top. You may also see darkening at the edges. To harvest your oyster mushrooms, cut the base of the mushroom with scissors.
What common mistakes do beginners usually make?
A common mistake beginners make is leaving their mushrooms too long before harvesting. If the mushrooms look very dry, they are past their best.
Another mistake beginners make is not sterilizing their containers well enough. Foreign organisms can kill mushrooms. I recommend using a pressure cooker to sterilize the containers, but if this isn't possible, sterilization can be done by steaming the jars in a pot on the stove.
Thank you Clive for taking the time to help me get started growing mushrooms indoors. I feel more prepared to dive into this exciting new hobby and I hope that some of my beginner questions have helped my readers feel more comfortable starting their own indoor mushroom gardens.
To learn more about gardening like an expert, be sure to visit DIYGarden. You will find a wealth of information on gardening, landscaping, hydroponics, lawn care, and so much more.
Once you get the hand of growing mushrooms indoors you can use the mushrooms you grow in some of your favorite recipes like this Diabetes-Friendly Stir-fry as well as add them into this easy crockpot chili recipe. If you follow a low carb diet, this Low Carb Keto Chili is best served with mushrooms as they are a great way to beef up a recipe without adding in a bunch of carbs.
Don't forget to share this post on your favorite social media and leave a comment letting me know about your plans for starting an indoor mushroom garden. I can't wait to hear all about it.
Be sure to sign up for the free newsletter and follow along on social media so that you never miss a post.