This post sharing how to make the healthiest lunch meat contains affiliate links. That means if you make a purchase after clicking a link, I will receive a small portion of the sale at no additional cost to you.
Everyone can probably agree that the healthiest lunch meat that you can consume is the homemade kind. This is also the cheapest way in some cases, especially if you butcher your own meat.
Most of the lunch meats sold at your local deli are pumped so full of chemicals that you may not even recognize the taste of a good cut of meat prepared in your own kitchen. That is also another great reason to make your lunch meat at home, you can customize the flavor to suit your own taste.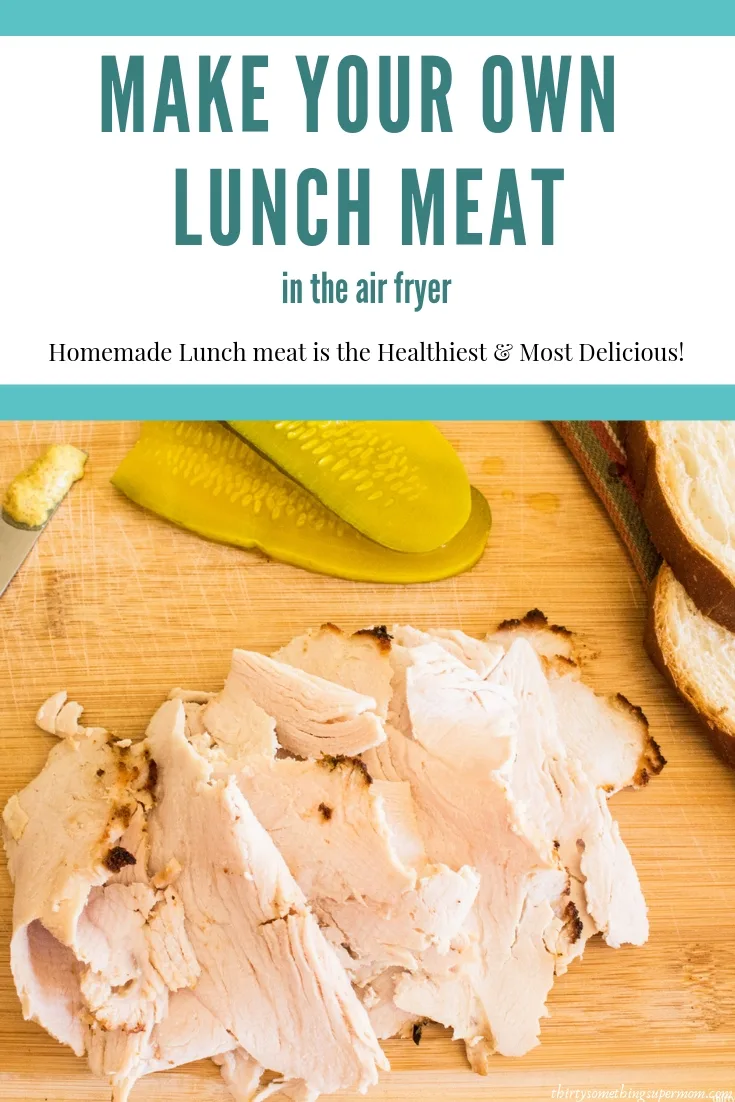 When preparing my own lunch meat at home I have found a few things to make my life much easier, a few handy kitchen tools that you can use again and again. In order to reap the benefits of the healthiest lunch meat while making things as easy as possible, you may want to invest in a few products that over time will pay for themselves.
This is the meat slicer that I use to make homemade lunch meat, I have not worked with this company and this is not a sponsored post but I got a good deal on it and am happy with its performance so far.
While I have worked with this company in the past, this is not a sponsored post, I just really love this Air Fryer. It is one of those products that I find myself using every day and don't know how I managed without it.
It serves the purpose of so many machines like the toaster, microwave, oven, rotisserie, and many more although unfortunately, a meat slicer is not one of those things. I wouldn't expect it to be but it does replace a lot of things on my counter which is really nice, so I have plenty of space for my meat slicer still.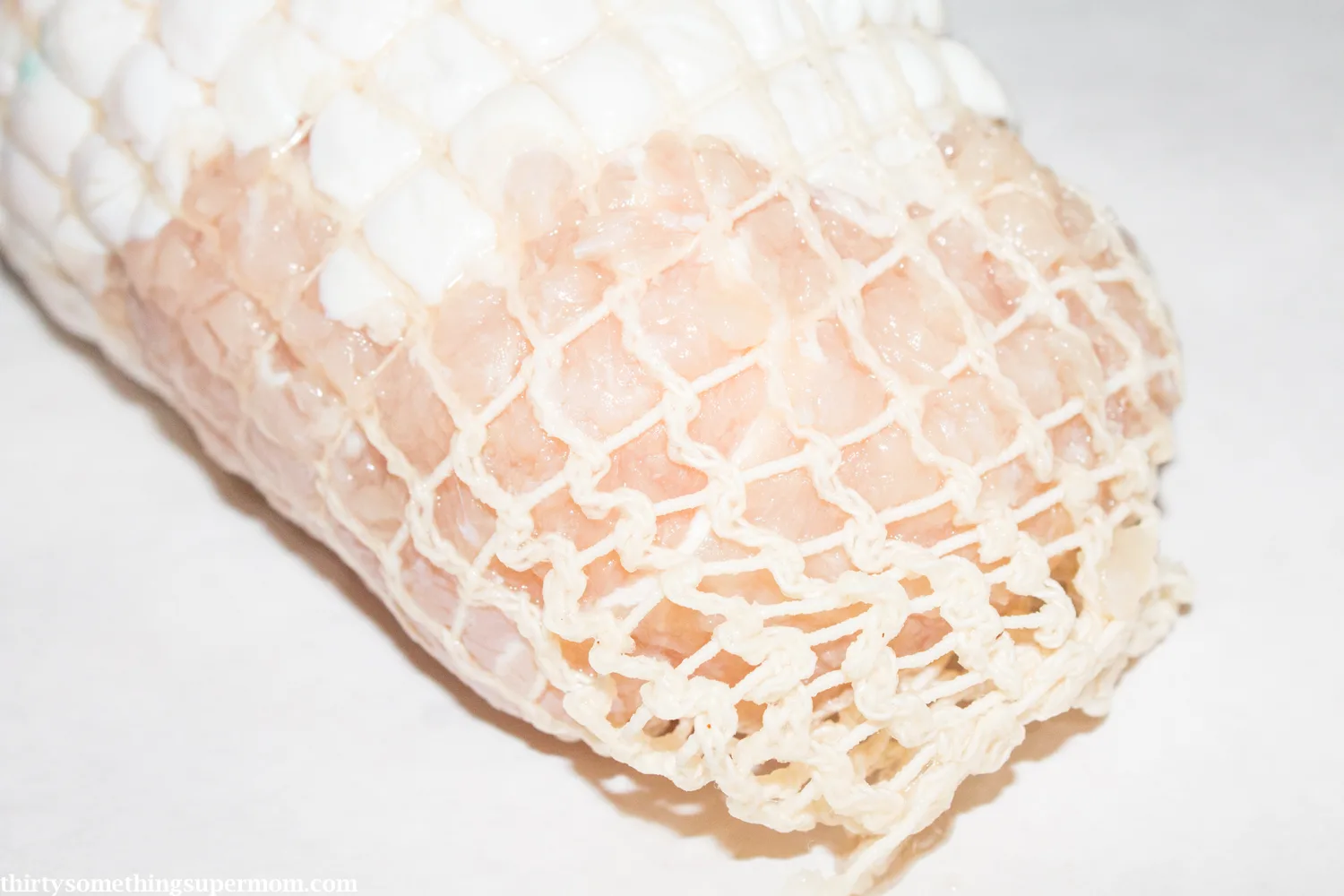 You may already have this in your kitchen, but this cooking twine is awesome when preparing chicken or anything that you want to put in the rotisserie aka air fryer as it is in this case, yey counter space!
I am making turkey slices so, in this case, the 3 lb. turkey breast came wrapped in twine already.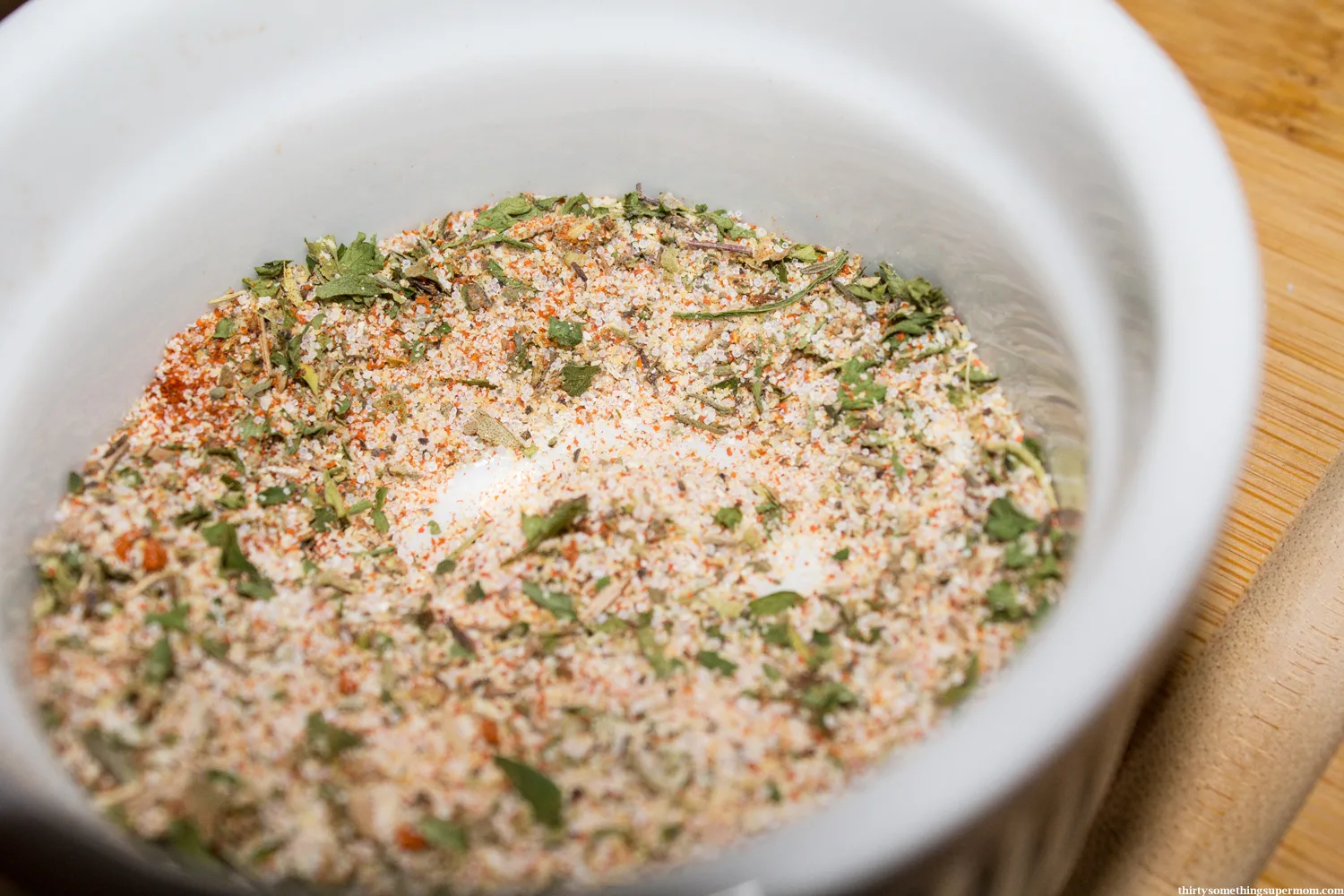 I rinsed the meat and patted it dry before setting it up on the rotisserie spit and then rubbed it with a little olive oil followed by my favorite seasoning blend.
You can find out exactly what I put into my seasoning blend for homemade lunch meat at the bottom of this post.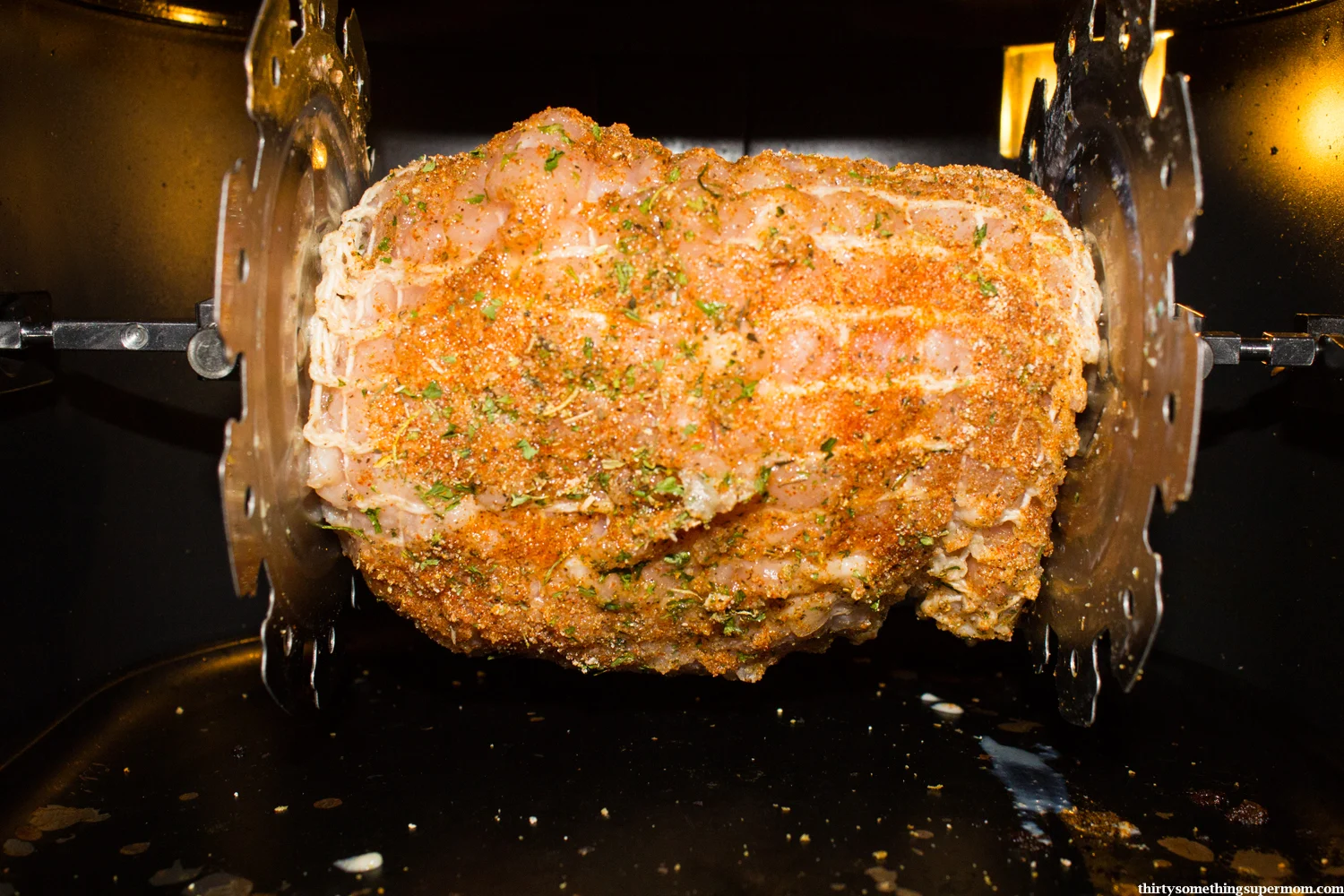 I then set my air-fryer to 350 degrees and press the rotisserie button, then set the timer for 60 minutes.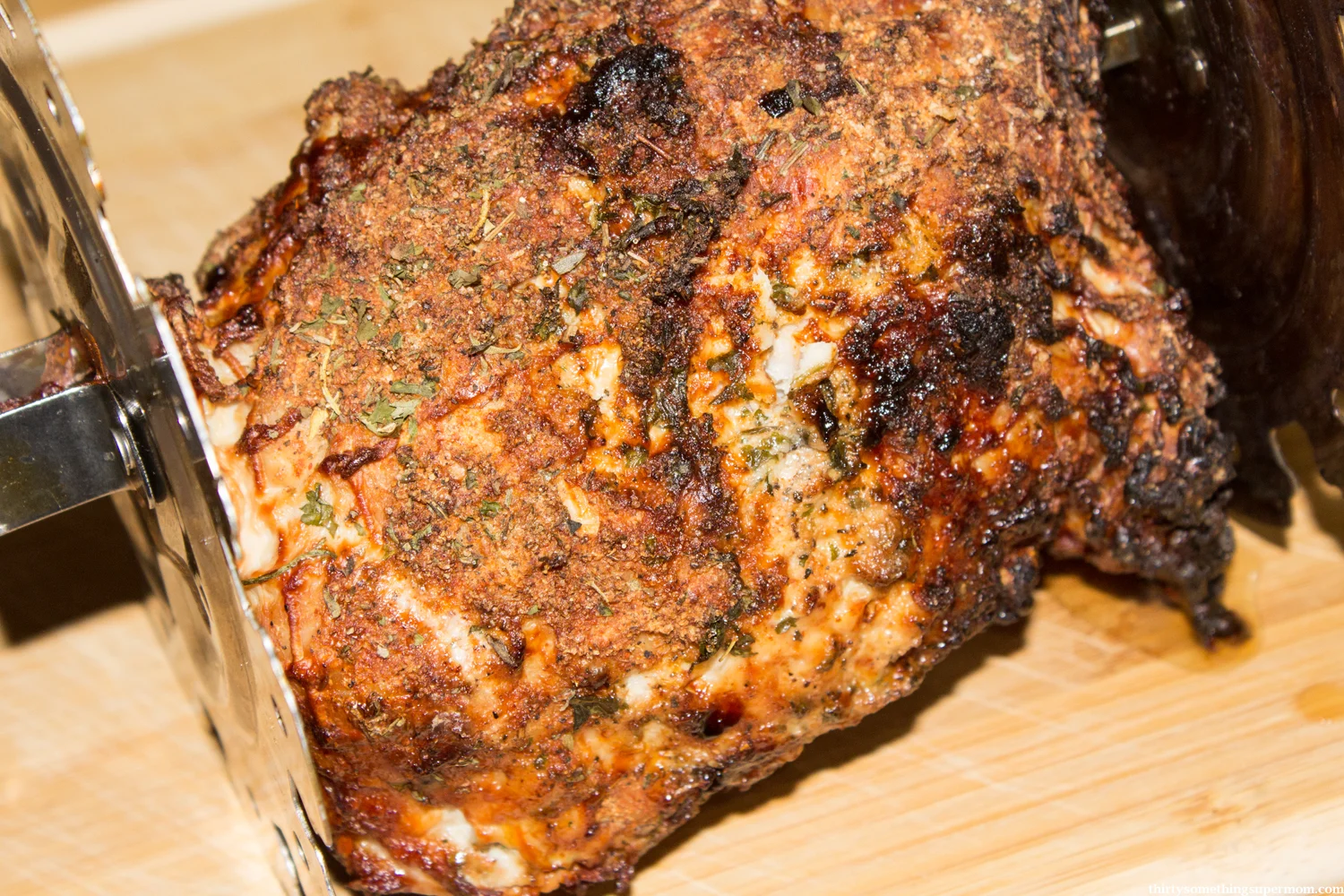 Once the turkey is done cooking, allow it to chill in the refrigerator, covered, for about one hour or so before slicing.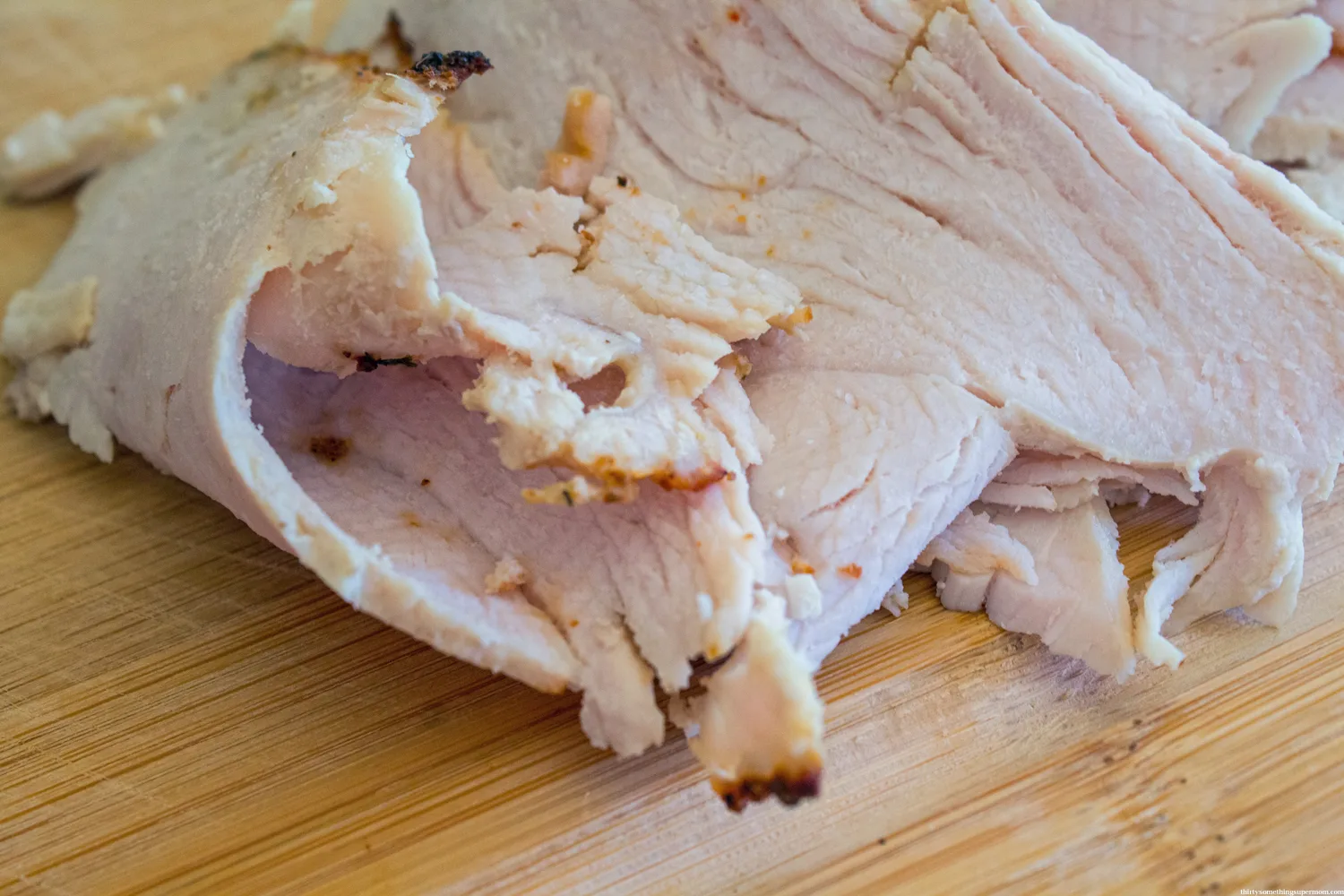 You can set the dial on your meat slicer to whatever thickness you like, I like to be able to fold my slices when preparing sandwiches using healthy lunch meat.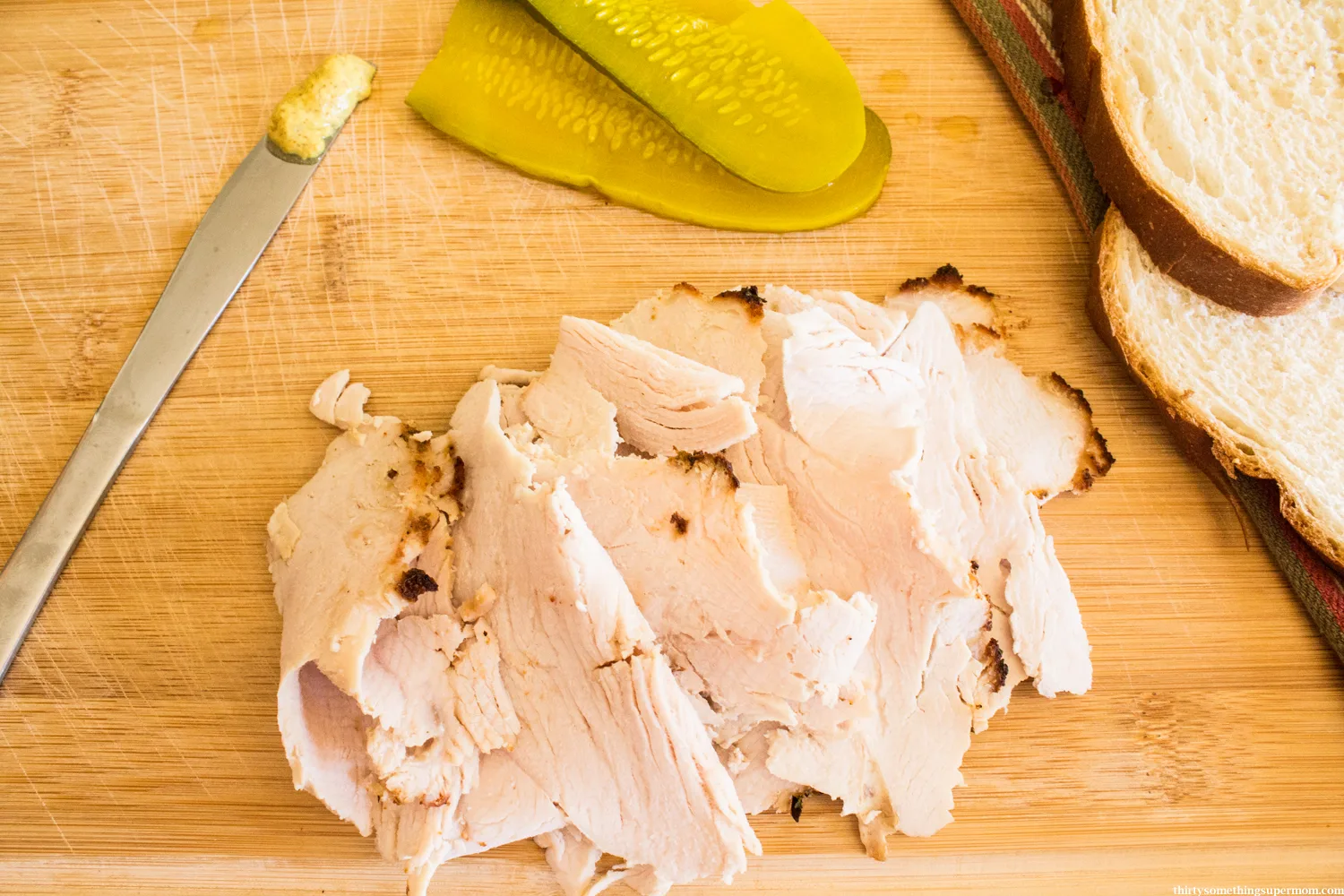 My favorite way to serve turkey slices is with mustard, tomato, cheese, and pickles although I get weird looks from my family, they prefer just mayo with a slice of cheese.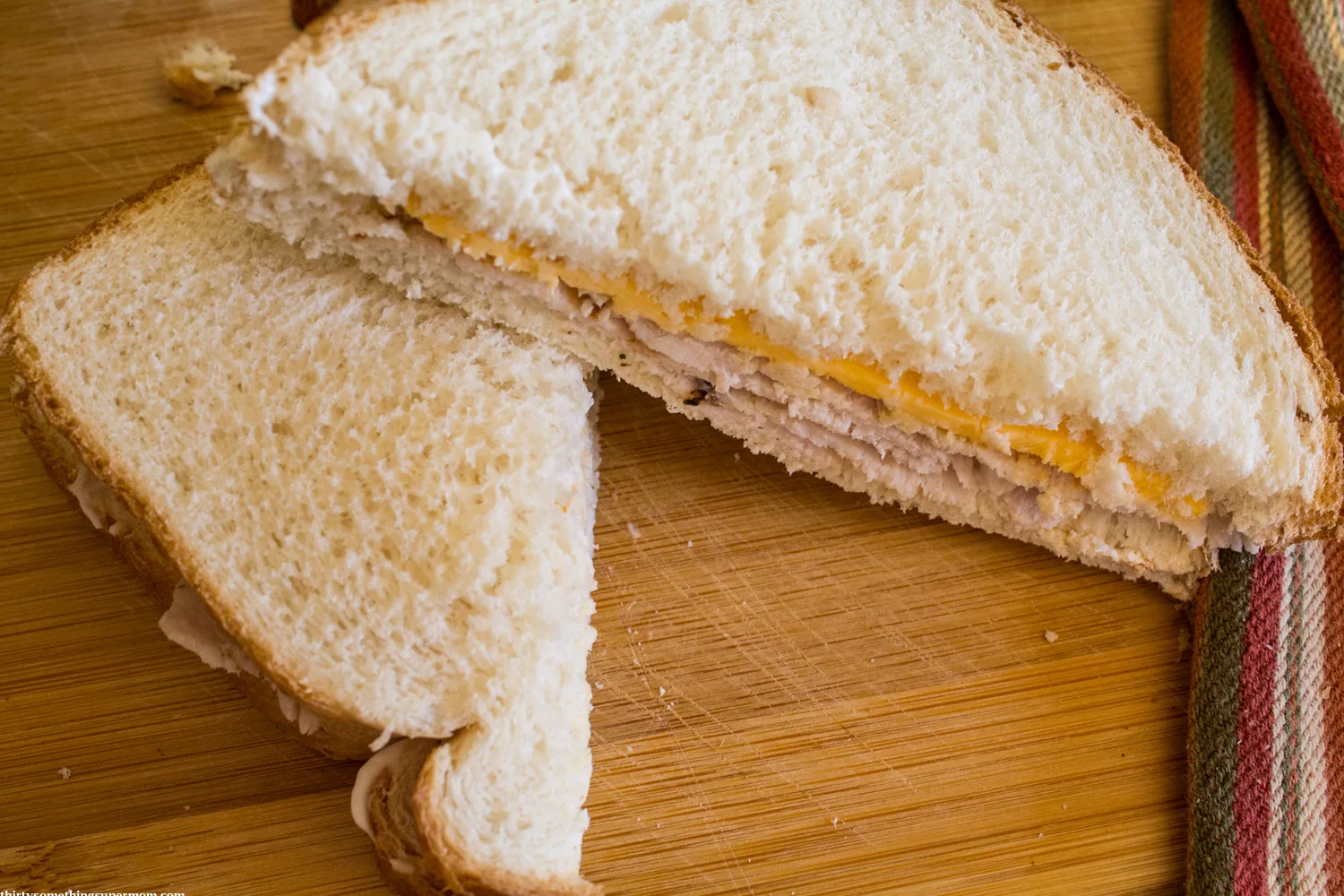 Start enjoying all of the benefits from the Healthiest Lunch Meat by making your own turkey slices, ham, beef, and chicken. The possibilities are endless, the only issue is going to be how you serve the homemade lunch meat to your family.
What do you like on your sandwich besides the healthiest deli meat?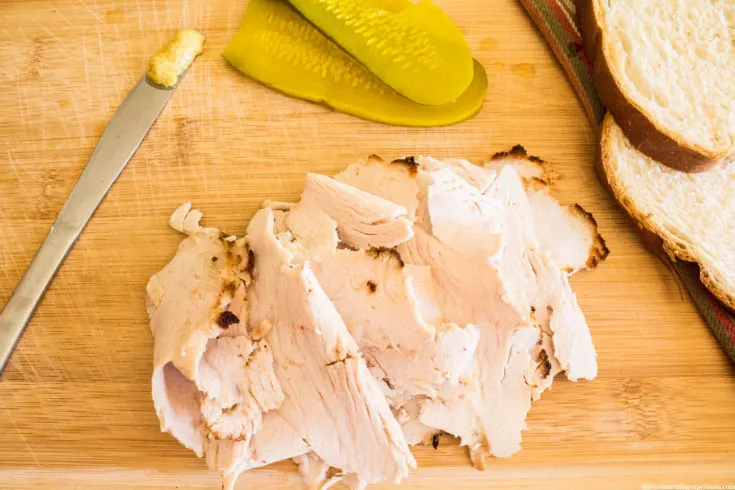 Healthiest Lunchmeat in the Air Fryer
Ingredients
3lb. Turkey Breast
1/4 Teaspoon of Onion Powder
3/4 Teaspoon of Garlic Powder
1/8 Teaspoon of Paprika
1/4 Teaspoon of Cayenne Pepper
1/4 Teaspoon Italian Seasoning
1/8 Teaspoon of Sage
1/2 Teaspoon of Pepper
1/4 Teaspoon of Salt
1/2 Teaspoon of Parsley
Drizzle of Olive Oil
Instructions
Remove all packaging from the turkey breast and rinse.
Pat it dry and then place it on the rotisserie spit of your air fryer.
Drizzle olive oil on the entire turkey breast and rub the seasoning mixture on.
Cook at 350 degrees for about 60 minutes.
Allow to cool in the refrigerator before slicing and serve with your favorite fixings.
If you are looking for more healthy recipes besides this healthy deli meat, you have come to the right place. Be sure to check out all of my Specific Carbohydrate Diet Recipes here. If you are looking for more ways to use your air fryer, these air fryer dehydrator recipes are perfect.
If you want to replace more store-bought items with a homemade version, this 2 Ingredient Concord Grape Jelly Recipe is a great way to make a healthy swap.
Low on time but want a healthy snack? This 30-minute apple chip recipe will be a new favorite. So much faster than using the oven to dehydrate and this nack offers a nice healthy crunch.
If you are looking for easy school lunch ideas, you will enjoy this post sharing simple lunch ideas for school.