This year get mom a few Mother's Day Gift Ideas that she will actually love. No need to fake a smile and regift these items, mom will have the happiest of Mother's Days when receiving these gifts.
This post sharing Mother's Day Gift Ideas is a sponsored post. I received these items in exchange for my honest review but keep in mind that all opinions are my own, as usual.
I could go on all day about the selfless things that most mothers do but there is no need, everyone knows that mom deserves a day of pampering. These gift ideas are the perfect way to say thank you for all of the countless things she does for her family.
The Gift that Keeps on Giving
Get mom a gift that she won't forget. Gift her a monthly wine subscription with The Wine Party Co. and each month when her package arrives, she will remember how much she is appreciated.
Sharing only the best with their wine club members, The Wine Party Co curates organic wines for the season and allows you to choose between 1,2,4,6, or 12 months for your subscription. These subscriptions make great Mother's Day gift ideas.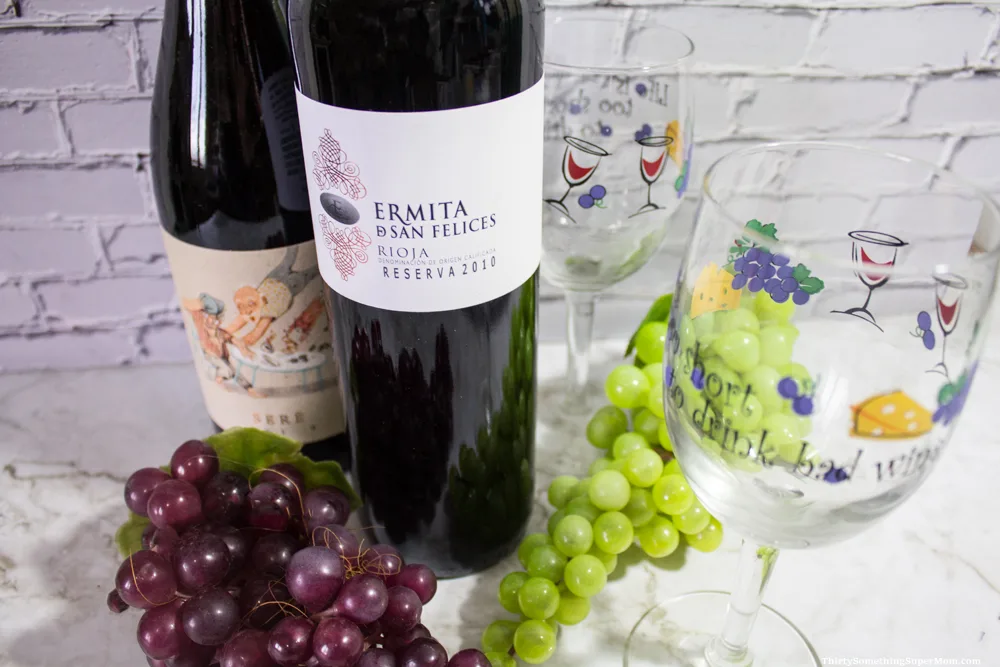 I have always been a fan of trying new things but I usually stick to red wine. I was happy to see that The Wine Party Co. allows you to choose your favorites when shopping.
When the wine arrived at my door, I was pleasantly surprised to also receive a copy of the monthly wine guidebook. I learned a lot about the wine I was about to try out and I found the background information very interesting.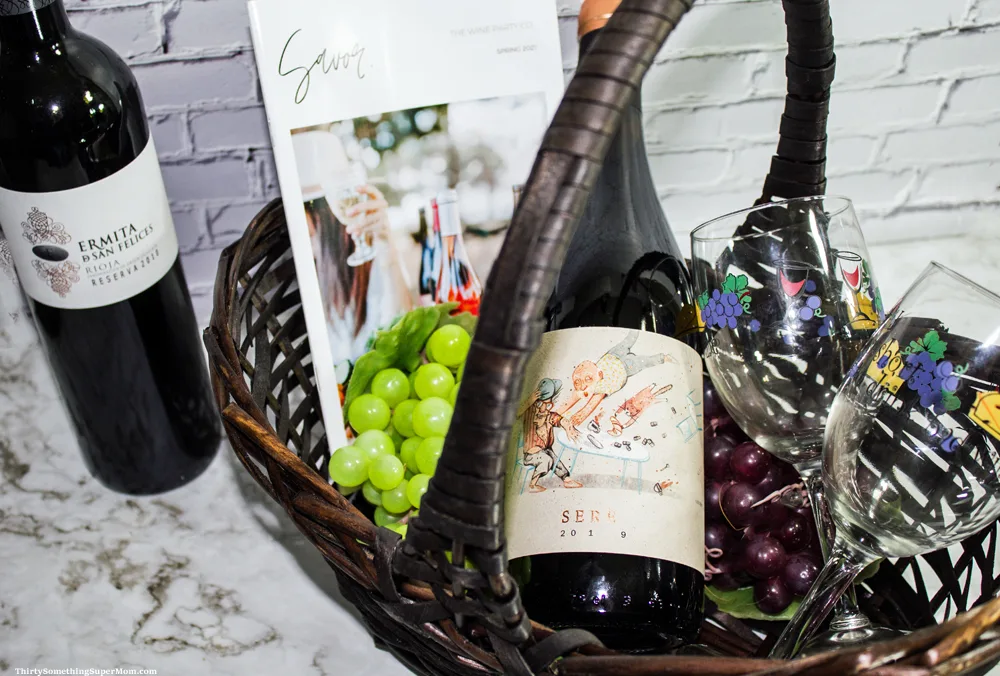 The Ermita San Felices is a red wine made from Tempranillo grapes and comes from Rioja Alta, a high-altitude region in Spain.
The Sere was made by Celler Vendrell- Rived in the Montsant region of Spain. It is also a red wine but it is made from a blend of Garnacha and Carinena.
Inside the guidebook, I found recommendations for pairing as well as a lot of information on the history of each wine.
I enjoyed a glass of this delicious wine with dinner then another with a few snacks like cheese, crackers, and of course chocolate.
It reminded me of the time I went to a wine tasting room in the Quad Cities but it was so much better because I didn't have to leave the house!
This Mother's Day give a monthly wine subscription or pick up a couple of bottles for a gift mom is sure to love.
Give Mom the Gift of Beautiful, Healthy Skin
Make sure mom is taking time for herself and using only the best products from the Health, Wellness, and Fitness industry.
Optivida Health is a great place to pick up all of the best products to make sure mom is taking care of herself, inside and out. When it comes to skincare the Optivida Health LL Skincare Bundle is the perfect set.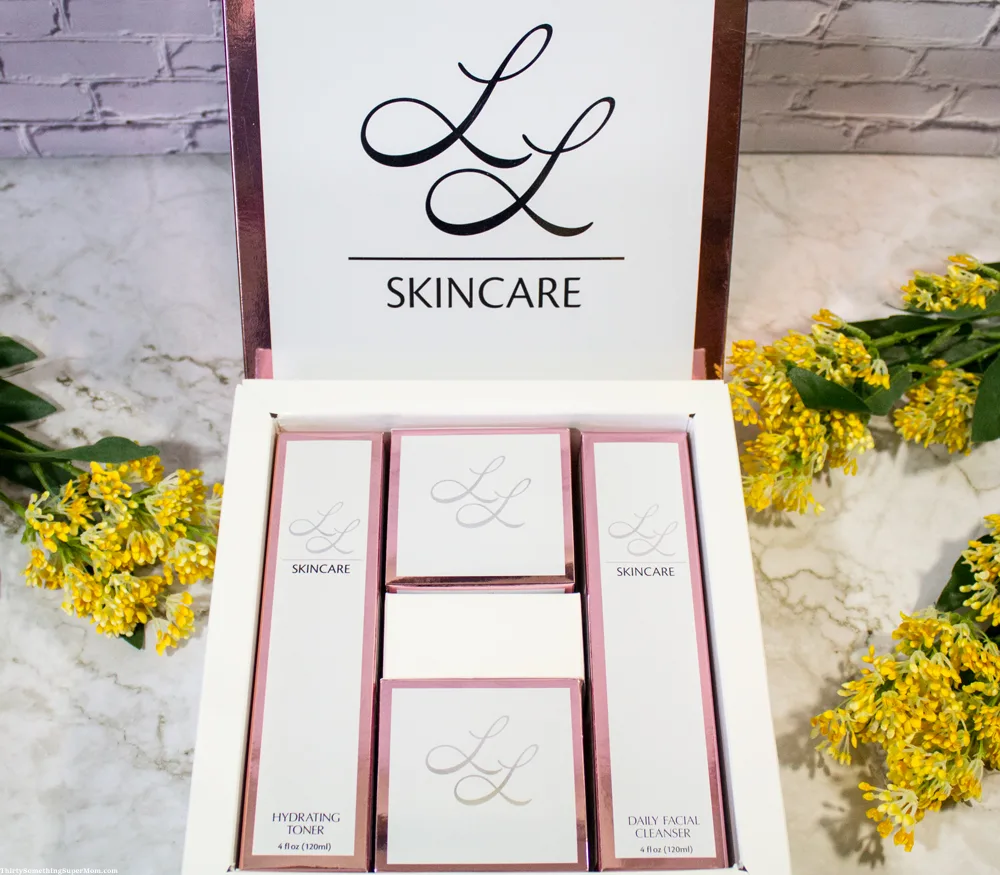 This set includes an anti-aging cream that reduces fine lines and wrinkles, lightens dark circles, and diminishes puffiness while lifting the upper eyelid and softening the under-eye skin.
A day and night moisturizer that helps with brightening, lightening, and firmness while moisturizing the skin.
A hydrating toner that is a multitasker! It works by boosting the removal of impurities and toning the skin while moisturizing and brightening as well as improving the look of pores and leaving skin smoother.
The daily facial cleanser assists with soft supple skin to add hydration and clean without sulfates.
Let mom enjoy a few minutes of pampering every day with this skincare routine. She is sure to feel and see a difference.
My skin has never felt better, I highly recommend checking out Optivida Health for your Mother's Day Gift Shopping!
Give the Gift of Aromatherapy
There are so many benefits of aromatherapy to ease stress, anxiety, and relaxation. With Guru Nanda, mom can bring a little tranquility, harmony, and a bit of calming into her life.
This Guru Nanda Essential Oils set includes a variety of 100 % pure and natural therapeutic-grade essential oils.
Included in the top 6 singles set are lavender, eucalyptus, orange, lemongrass, peppermint, and cedarwood.
In the top 6 blends pack, you will find tranquility, breathe easy, immunity, relaxation, harmony, and calming sleep.
There is an oil for everything and these oils can be used in a diffuser, added to a basket of dried flowers for a fragrant decoration, or added to a bath for an extra relaxing experience.
These oils come with a sturdy wooden storage box to keep them organized and ready for when mom needs a little aromatherapy added into her life.
This variety pack will give mom an oil for every occasion and is sure to be a gift that she will love to receive this Mother's Day.
Let Mom Get Pampered Without Having to Leave the House
No need for mom to run to the salon to soften her heels or get that fresh from a pedicure feeling.
I tried out the zinc footnanny cream after using the file and my feet feel better than they do after a professional pedicure.
This is not an exaggeration, footnanny is the real deal! No wonder Oprah selected some of their products as her favorite things!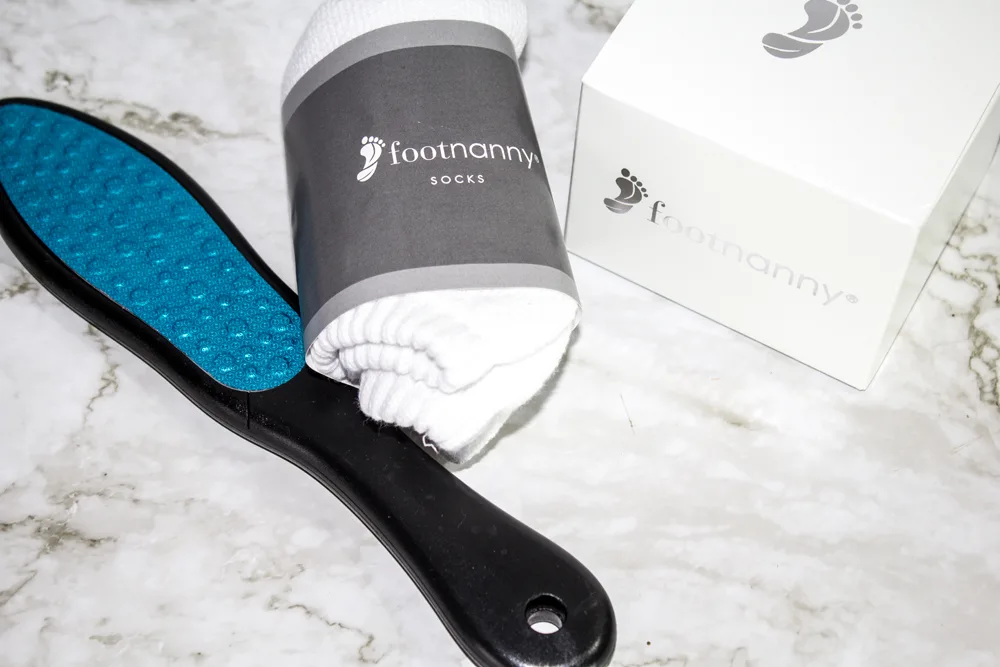 As a runner, I get quite a few callouses that are never fun to deal with, which is probably why my feet are usually in pretty rough shape. I had my doubts that this product would do the trick but after the first application, I am now a believer!
With a few scrapes of the file and a little bit of cream, my feet were transformed from painfully dry to moisturized and smooth.
I was really impressed with the transformation and love how my feet feel now.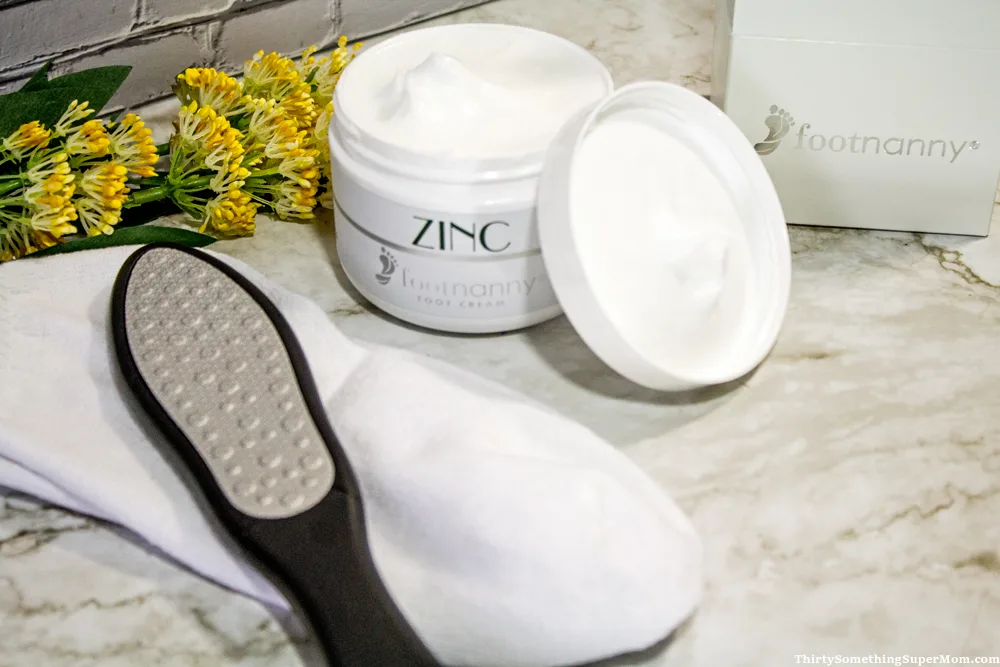 These products are created by Gloria L. Williams who is a long-time pedicurist to Oprah.
I am so excited to have found something that actually works and know that your mom will love receiving these products as a gift this Mother's Day.
Why let Oprah have all of the fun? Mom deserves a little pampering, too!
I hope you have been inspired by these Mother's Day gift ideas and have a very Happy Mother's Day.
Leave a comment letting me know what you are getting your mom for Mother's Day this year. I can't wait to hear all about it.
Head over to Pinterest so we can connect!