Last year a tornado took out most of my garden right before it was time to harvest so this year I am waiting impatiently to be able to enjoy the fruits of my labor.
I decided to grow more fruits and vegetables than I ever have before to ensure a bountiful harvest at the end of the season.
I am most excited about my asparagus and wanted to share my favorite Easy Sauteed Asparagus Recipe because many gardeners are harvesting their asparagus plants right now.
If you didn't plant any, don't worry, your local grocery store is likely to have fresh asparagus on sale and because it is in season, you'll probably get a great deal!
What you will need:
Asparagus
Butter
Garlic
Parmesan Cheese
Wash the Asparagus thoroughly and cut off the bottom tips as these tend to be hard and not as tasty as the rest.
Cut Asparagus into 2 inch portions and put into a small pot.
Add slices of butter, enough to cover the bottom of the pan when melted. Depending on the amount of asparagus you are cooking you may need more butter but for about 15 spears, use half of a stick of butter.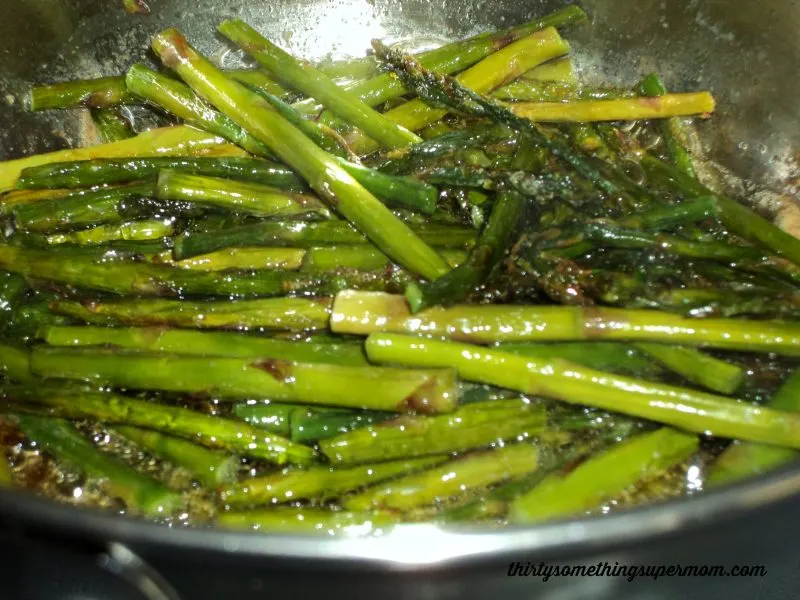 Cook on medium high heat until the butter melts, scraping sides of pan to ensure the asparagus does not burn to the pan.
Once the butter has melted, lower the temperature and stir in a half of a teaspoon of garlic.
Cover the pot and let cook for about 10 minutes.
Remove lid and check the softness of the asparagus, if it is tender, sprinkle Parmesan cheese on top.
Remove from heat and serve.
This Easy Sauteed Asparagus Recipe is a great recipe to pair with any main dish such as steak, pork chops, or chicken.
I like to serve it with a spinach and pepper salad. I have been known to use the left over butter from the pot as a topper on other veggies on the plate.
What are you growing in your garden this year?