This shop has been compensated by Collective Bias, Inc. and its advertiser. All opinions are mine alone. #FamilyPizzaCombo #CollectiveBias
The holiday's are usually the busiest and most expensive time of the year for most families. While trying to get everyone on our list a nice gift and still trying to complete our daily tasks like serving our family a hot meal we could definitely use a break.
I have created an easy to follow guide that shows you how to fold napkins into Christmas trees to bring a little Christmas cheer to your dinner table as well as the perfect meal for busy evenings during the holiday's.
While my family was out holiday shopping, the time got away from us and before we knew it, it was dinner time. Instead of heading home to eat leftovers or worse, we decided to swing by Sam's Club and pick up a Sam's Club Cafe Pizza and Coca-Cola Bundle.
This combo pack from the Cafe is the perfect meal to pick up and you can't find a better deal on a whole meal like this one. It comes with a 16 Inch Pizza, Cheesy Breadsticks, Cookies, and (1) 2 L of Coca-Cola, that is ready within minutes.
My favorite thing about this meal deal is that it comes with a main course, a side dish, drinks, and a delicious dessert.
These chocolate chip cookies are no joke, your whole family will love them!
With this quick meal, a great way to add a little cheer to your dinner is to set your table with napkins folded into Christmas Trees.
It's really simple to do and I created a collage to show you in pictures exactly how to fold your napkins into Christmas trees.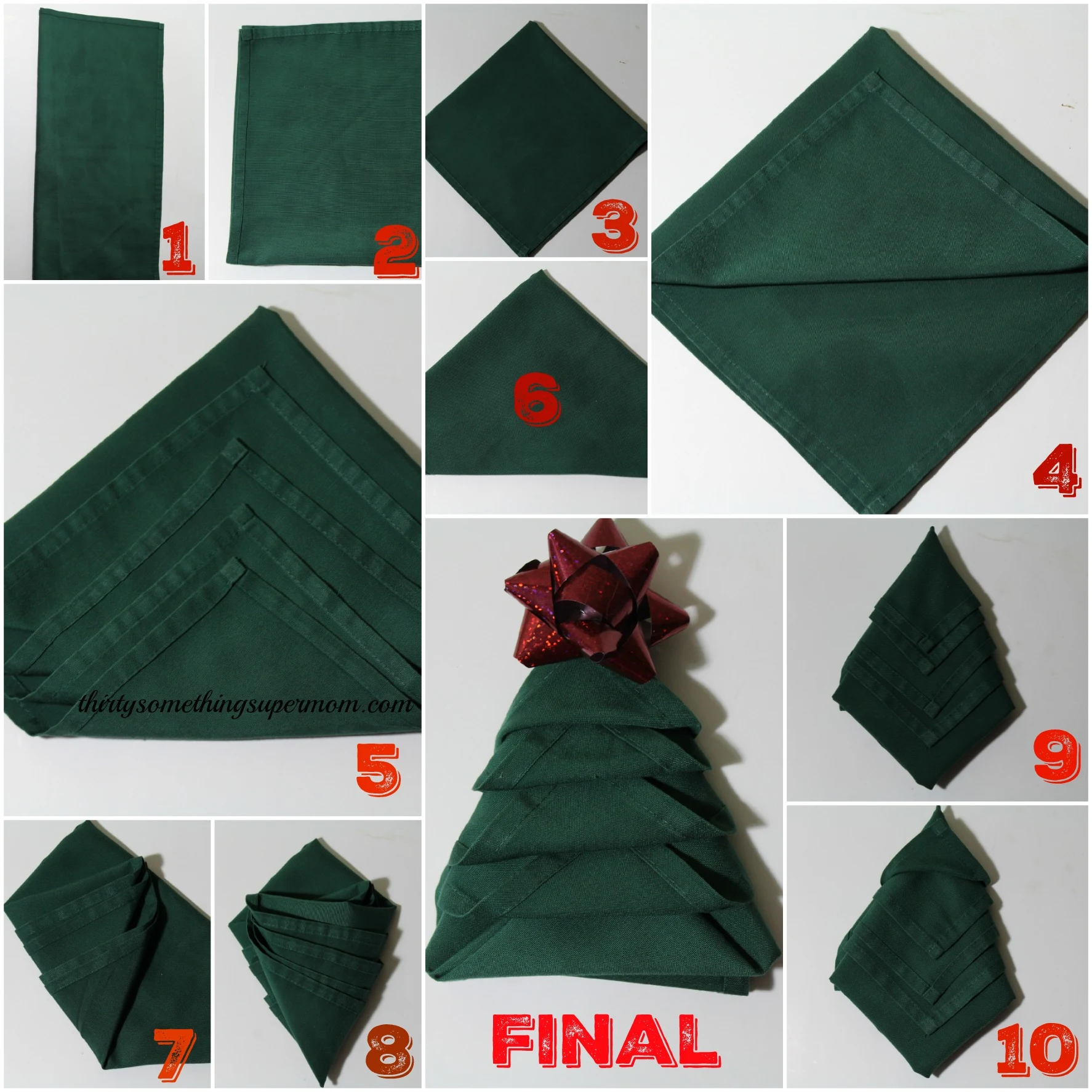 The first step is to fold the napkin in half, longways. Then fold again, this should make a square shape. Next, turn your napkin so that the loose edges are on the bottom. Begin folding the loose ends up staggering the ends and leaving spaces in between each fold.
Flip the whole napkin over being careful not to unfold the staggered edges. Fold the bottom corners inward ending at the top two corners. Flip the napkin over again and once again be careful to not unfold what you have already done.
You could be done here or you can finish it off by folding the top triangle up and then folding the rest of the edges and tucking them into the fold above until you reach the bottom. Add a bow or ribbon and your napkins are now folded into festive Christmas Trees!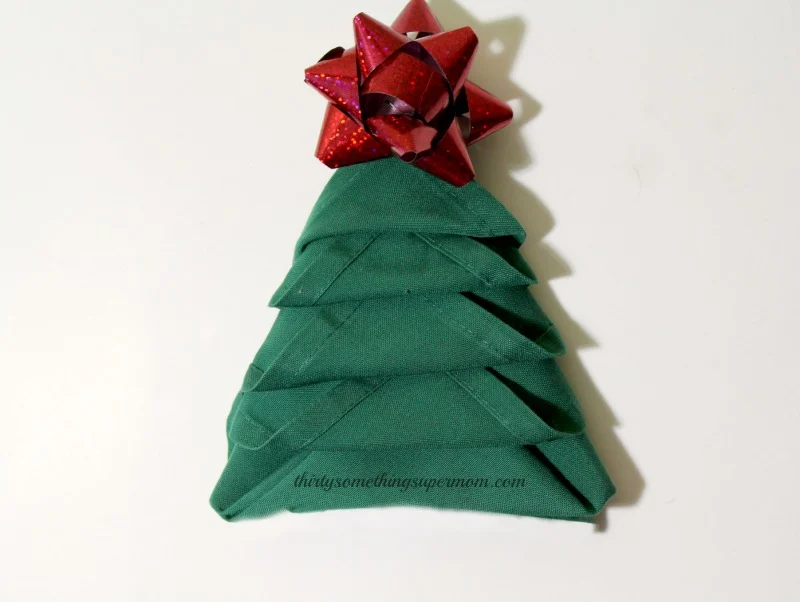 Head over to Sam's Club and start a new holiday tradition with your family by serving a quick meal and decorating your table with these Christmas Tree Napkins. What are some of your families favorite traditions?