To answer the question of how long does tea last, you will need to consider the type of tea, the storage containers, and the environment where the tea is stored.
An airtight container is always the best way to store your tea, whether you drink black tea, loose leaf tea, or a variety of herbal teas, can make a difference too.
The good news is that tea lovers can now do this in a decorative way that will also increase storage time with this fun craft. Grab a cup of hot tea and enjoy this post.
How Long Does Tea Last?
While Storing at room temperature, in a dark place, is always best, it isn't a short answer on how to store tea.
The proper storage of tea is an important factor in answering the question, how long does tea last?
Another important factor when trying to figure out how long it lasts is knowing that different types of tea have a longer shelf life.
Does the Expiration Date Matter?
When looking at the expiration date on most packaged teas you may get the idea that they will go bad and should be thrown away after the expiration date.
This is not the case for most teas.
Does the Type of Tea Matter?
Herbal Tea – This type will last long after the expiration date but will lose flavor over time.
Oolong Tea – This type doesn't stay as fresh for as long as others. If you are a fan of Oolong and want to stock up, be sure to keep it in an airtight container.
Black Tea- This can last up to 3 years if stored properly, this is what I usually stock up on most.
Sun Tea – When preparing this type, it is best to drink it within one day.
Brewed Tea – While brewed can last longer than Sun, it is best to drink once brewed within a week for best results.
Green Tea- The average shelf life of green is about 18 months. Although this will require proper storage methods to ensure a great-tasting tea with a full flavor.
The shelf life of different types of tea depends on the storage conditions. Using a glass container and storing it in a dry place is best for most tea types.
A general rule of thumb for tea storage is to keep your container away from high temperatures and store it in a cool place.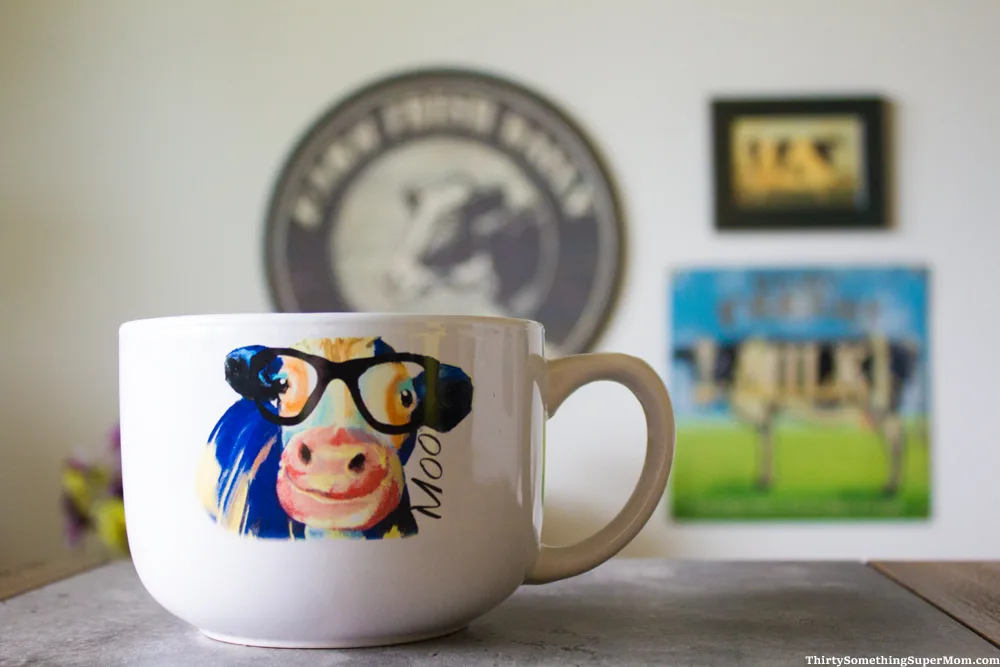 Will Loose Leaf Tea Last Longer?
Loose-leaf teas can last much longer than bags. Fermented teas last longer although that isn't to say it will last forever. The shelf life is actually much longer with proper disease control methods put in place.
Storage is important and will impact how long tea lasts, especially if you can cut down on bacterial growth. Using a proper storage method is the best way to increase the shelf life of tea and keep it fresh for a long time.
Be sure to check out my fun storage idea using glass jars at the bottom of this post, which works for both loose tea leaves and tea bags.
How to Tell if Tea Has Gone Bad
If it is not stored correctly, it can go bad long before whatever expiration date is printed on the side. Luckily, there are some ways to tell if your tea has gone bad without relying on that date.
The leaves will change colors or possibly even change shape.
It will have a strong odor that is not appealing. A strong foul odor is a definite sign that it has gone bad and you should throw it away immediately.
If it still looks and smells good, it could still be bad but you may not notice this until you make a cup that is bland or has a bad flavor.
What's the Best Way to Store Tea?
Storing tea in an airtight container is the best way to extend its shelf life. A sealed container is best for keeping oxygen and moisture out, which is an essential part of making your tea last as long as possible.
When purchasing tea, keep the box closed until you are ready to use, and then store the remaining bags or loose leaf tea in airtight containers.
If you have a vacuum sealer to store your tea, this can help extend its life because this will limit the moisture and oxygen getting to the tea.
This option is best for those of us who have plenty of storage space and already own a vacuum sealer.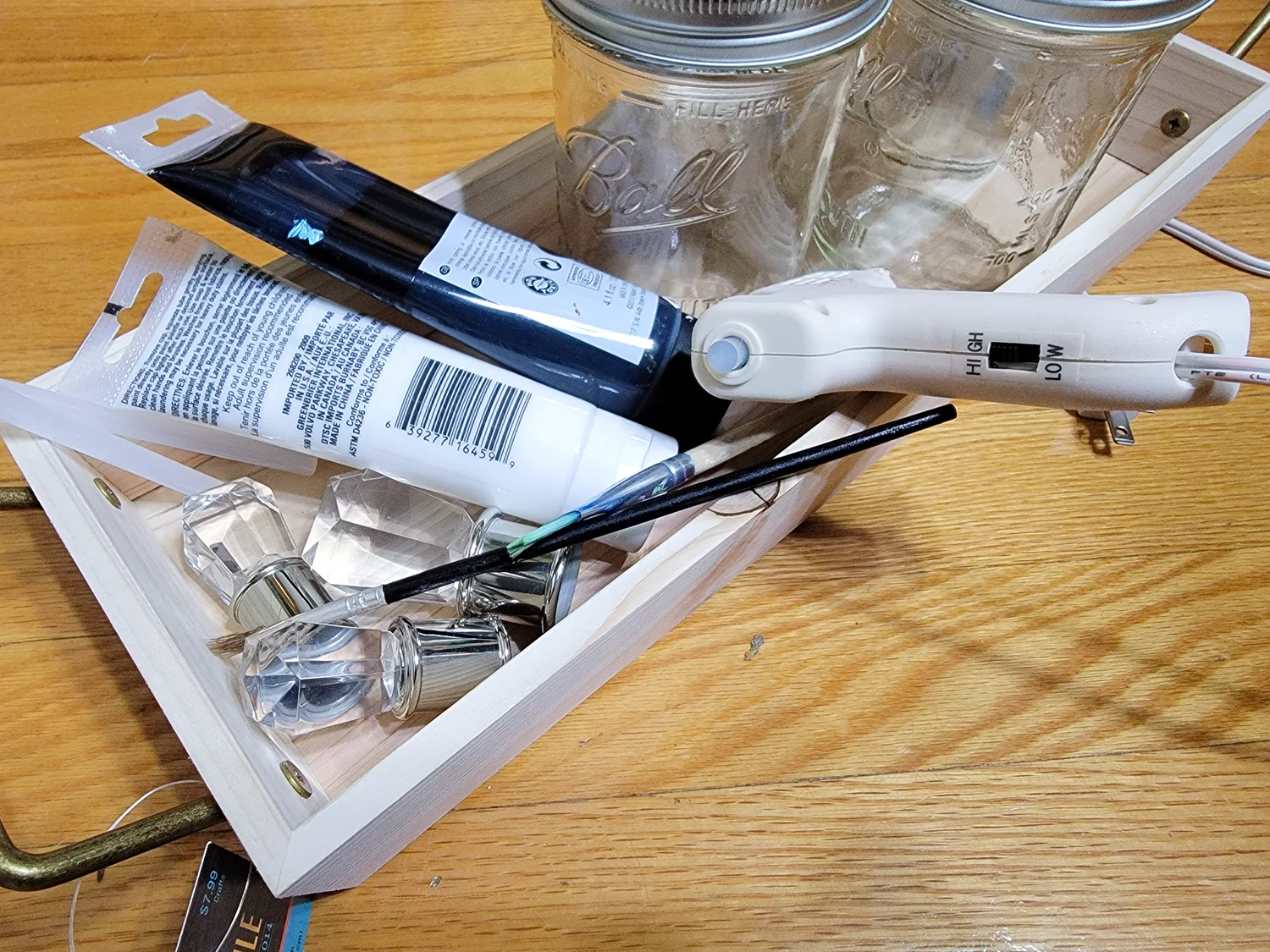 Supplies Needed to Make this Tea Storage Solution
Wooden Tray- This doesn't have to be wooden, I just prefer this type and if you want your project to turn out exactly as the one pictured here you will need a wooden tray. If you want to take a bit of creative freedom, feel free to choose a different type of tray.
Mason Jars- You can use any jars that you feel would work well for this craft. I used mason jars because they seal airtight and are easy to work with, plus they fit perfectly in the tray.
Paint– This is also a good place to take some artistic liberties, choose whichever colors you prefer to use.
Paintbrush– I usually just grab a cheap one from the dollar store but if you don't have any on hand, click over to the link that brings you to Amazon and pick up this one.
Drawer Knobs– This is also something that you can change to use whatever accent you want for the handle.
Hot Glue Gun– This is required for the project unless you know about a good quality glue and if that is the case please leave a comment below letting me know about it. I am always looking for good quality glue.
Hot Glue– See above.
Burlap– This offers a nice look but once again take some creative control here and decide what works best for you.
Ribbon- Choose any kind that you want, I personally love the black with sparkles but you can select any kind that you want.
Cricut Machine– This is an easy way to make the vinyl letters but if you have another method, feel free to use it.
Vinyl– See above.
Tips for Making this Storage Solution
You can use leftover mason jars from canning or buy new ones to make this craft, whichever works best for you. I enjoy upcycling so I save everything and already had a good supply of mason jars at home.
The drawer knobs I have selected in the supply list are very close to the ones I use but much like this Halloween jar upcycle, I used perfume lid bottles that I already had. I love the way they look so I just couldn't bring myself to throw them away, luckily I have found many uses for them over the years.
If you do not have a vinyl-cutting machine, don't worry! You can still make this fun project and use black paint or ribbon to create the lettering on the jars and tray.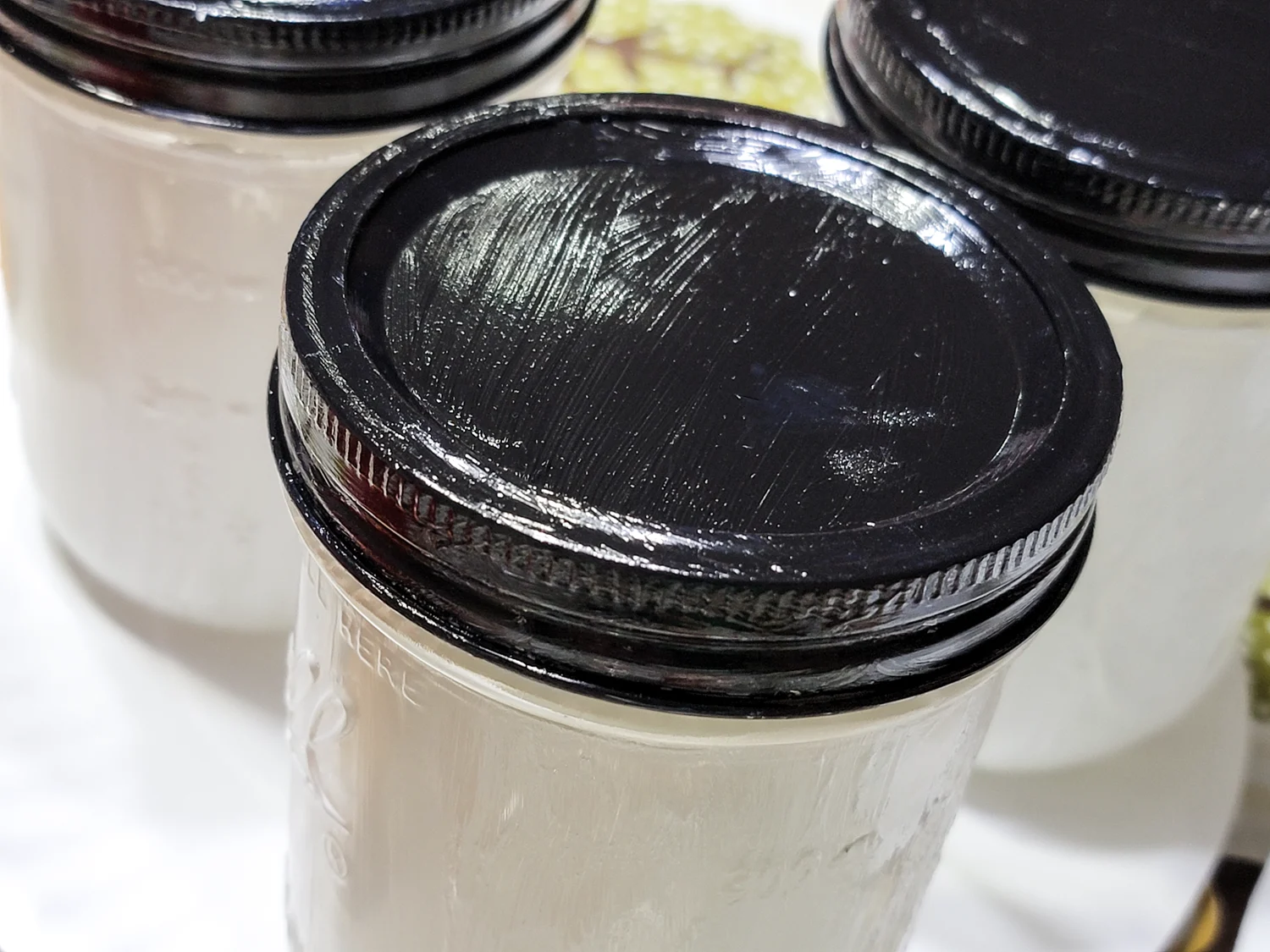 How to Decorate Airtight Container
This project will help keep the harmful bacteria away from your tea while keeping the flavor exactly how it was intended to be enjoyed.
This storage solution works for dry tea leaves, loose-leaf tea, and bagged tea. You can keep the dried leaves in the mason jars for much longer than if left in the original package.
To make your own airtight tea containers, start by painting mason jar lids, and depending on the burlap used, you may want to paint the jars as well.
Some burlap may show the glass through and in order to keep the loose leaves from sunlight, it doesn't hurt to shade in the glass before applying the burlap.
Paint the wooden tray with a light coat of white paint to protect the wood and make the letters pop.
While waiting for the paint to dry, create the vinyl letters using your Cricut. If you do not have a Cricut machine, you could use a black marker, paint, or ribbon to create the letters.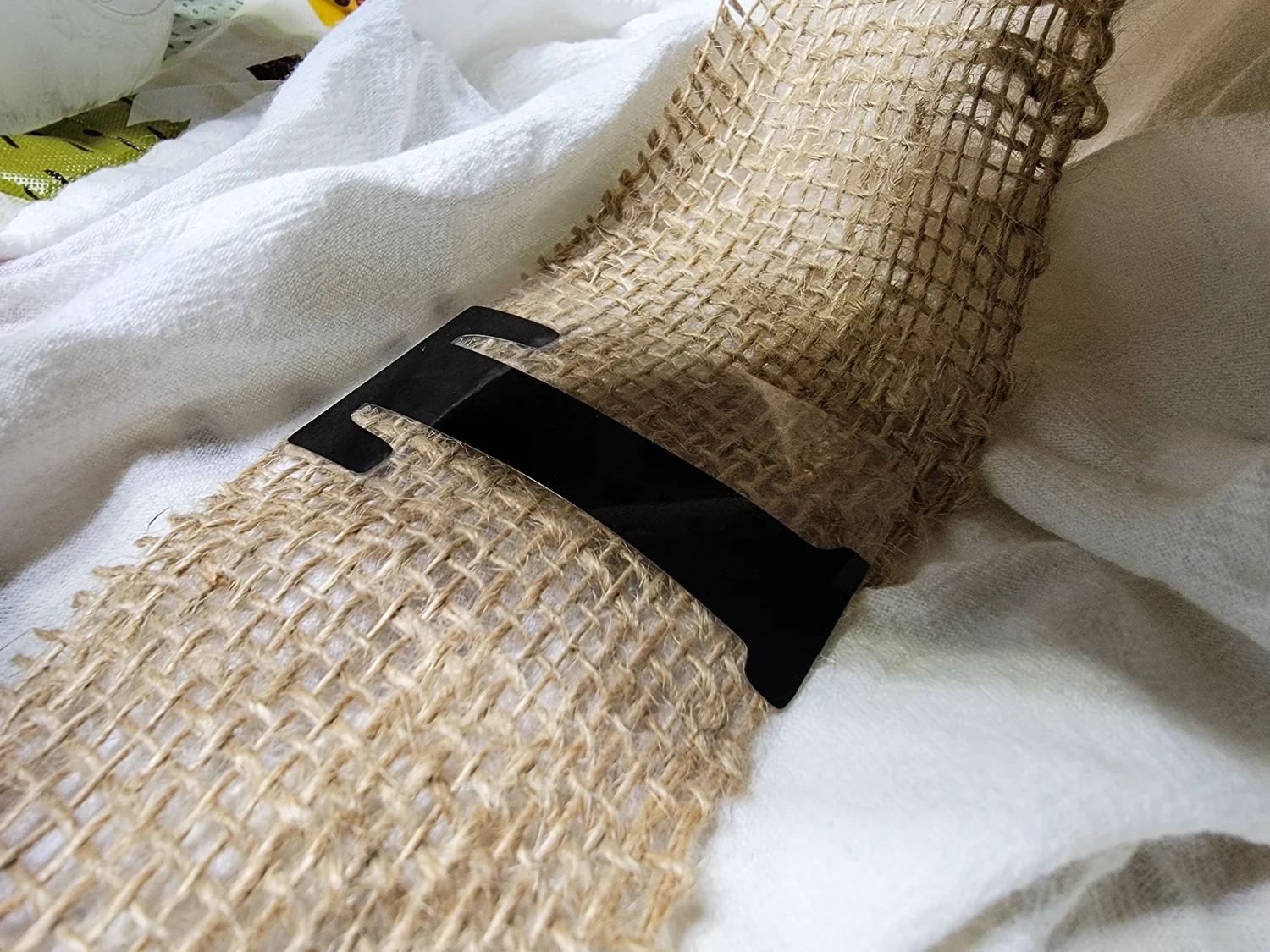 The next step is to apply the letters to the burlap. Once they are ironed on and in place, use the hot glue gun to apply the burlap to the painted mason jars.
Cut off any excess but don't worry too much about the edges as the next step will hide any imperfections.
It can be difficult to work with this fabric because the edges often fray but planning ahead to make sure that the imperfections are covered is a great workaround. Add a border to both the top and bottom of the burlap with ribbon, hot gluing it to stay in place.
Apply the vinyl letters to the front of the tray and decorate your storage tray with some foliage for an extra pop of color.
I hope you enjoyed this post and learned how to make this fun craft. Now it's time to enjoy the best cup of tea while admiring your work.
Please leave me a comment letting me know how your tea storage solution turned out. Don't forget to follow along on social media and sign up for the free newsletter so that you never miss a post again.
Want More DIY & Craft Ideas?
Find out about the many health benefits of beeswax candles and learn how to make DIY candle bowls. See how I made this DIY Canvas picture frame. Learn how to clean battery corrosion & save your remote! See how to make your own DIY Dog Tags here.