Having a Whimsical Garden to retreat to has really helped me enjoy the Summer in a new way. Walking through the garden paths and viewing the growth of all of my plants has a calming effect on me.
While I have created many gardens in the past, not one of them could come close to the Whimsical Garden I currently am enjoying in my own backyard.
I have planted a variety of perennials, annuals, flowers, vegetables, fruits, and herbs in the garden this year although some of my favorite whimsical garden accents are not growing, these plants are a big part of why I enjoy my space.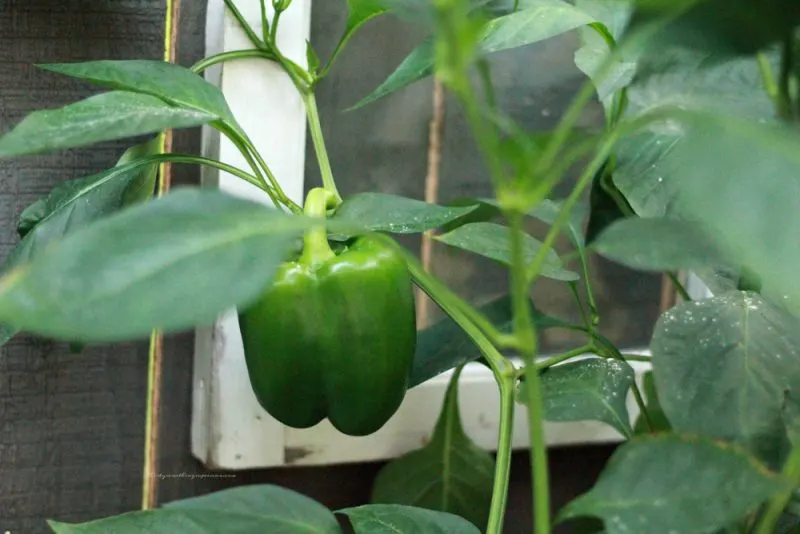 Whimsical Garden Plant List
Bell Peppers
Anaheim Chilli Peppers
Habanero Peppers
Ghost Peppers
Jalapeno Peppers
Big Boy Tomatoes
MuskMelons
Sunflowers
Hostas
Roses
Lilacs
Inpatients
Marigolds
Ferns
Iris
mums
Alyssum
Tulips
Black Eyed Susan
Dahlias
Kalanchoes
Petunias
Begonias
Lemongrass
Creeping Thyme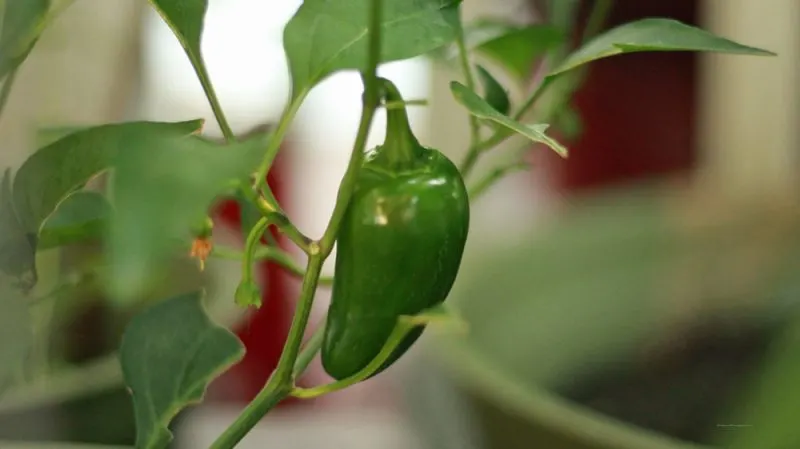 When I say that some of my favorite parts of the Whimsical Garden are not growing, I mean a lot of the garden accents really add that touch of whimsy I enjoy most.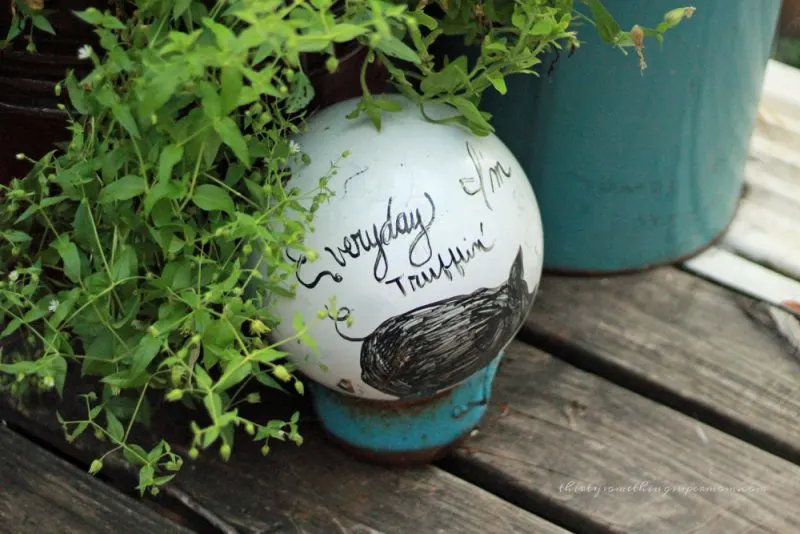 Although some of the plants are necessary in my opinion to create the perfect Whimsical Garden.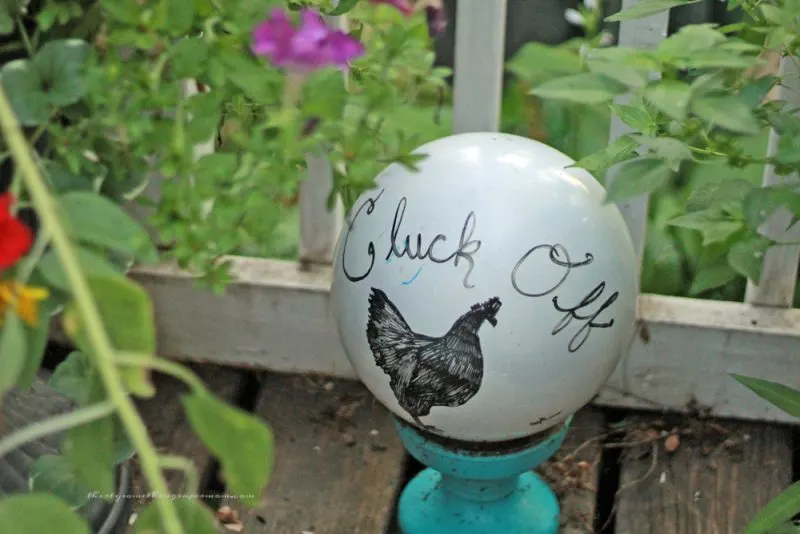 My husband always sings Welcome to the Jungle when he walks down the sunflower path and past some of the bushier plants.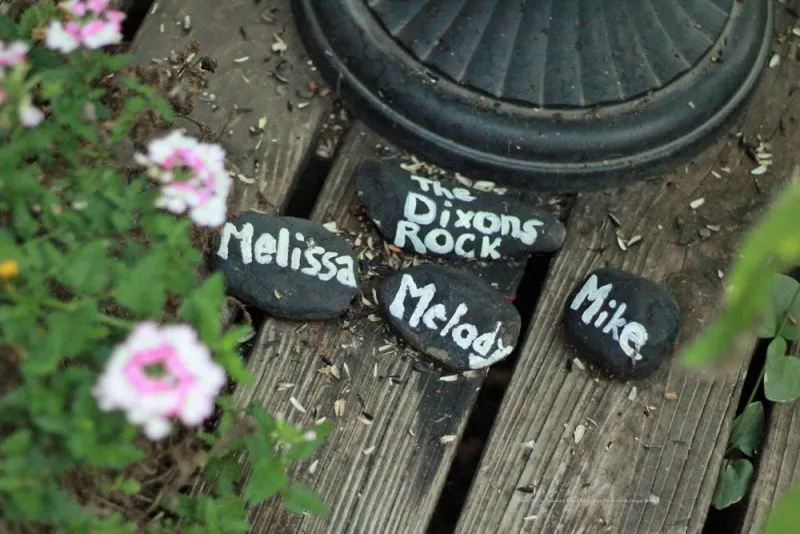 Sometimes I wonder if my garden is a bit over the top but then I remember that if it were up to him we would probably not have any plants, some husbands just don't understand.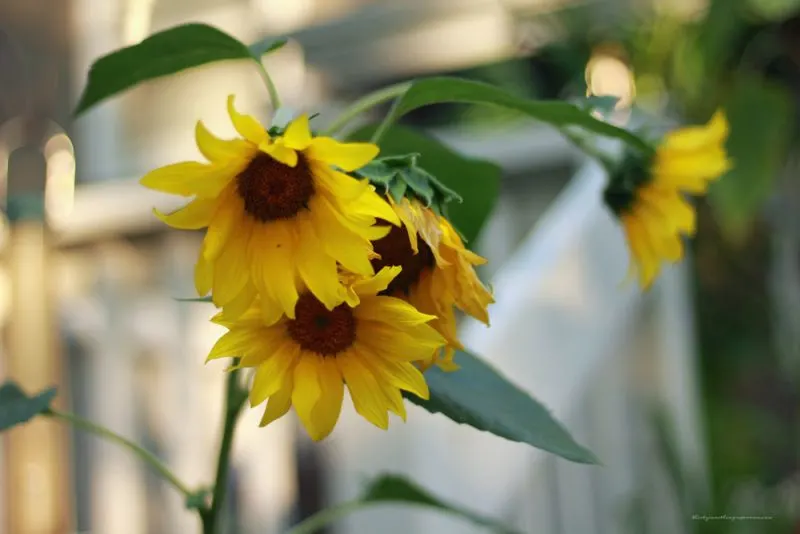 My daughter loves it and is always taking photos of the different plants growing in the garden as well as the colorful garden accents I add almost daily.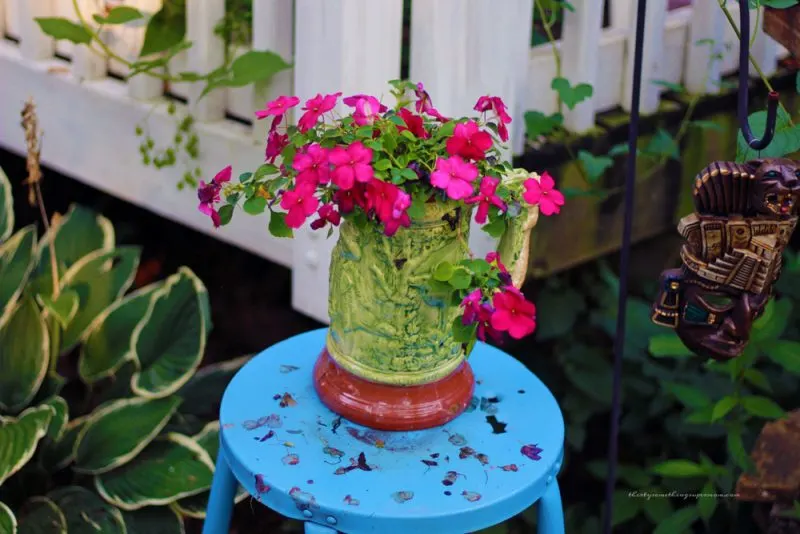 That is one thing I have learned about a Whimsical Garden, you can never add the wrong thing and there is always room for more!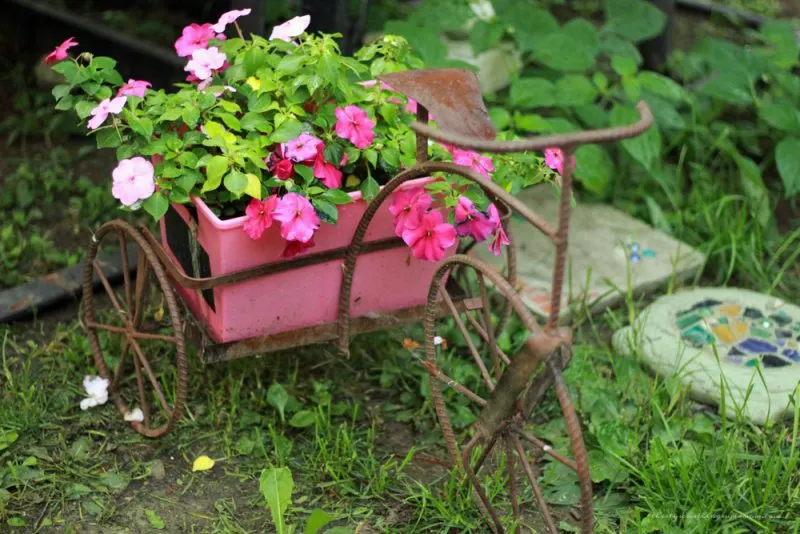 I enjoy getting creative in the garden and have posted lots of projects in the past as well as the first Whimsical Garden Tour, which you can see by clicking here.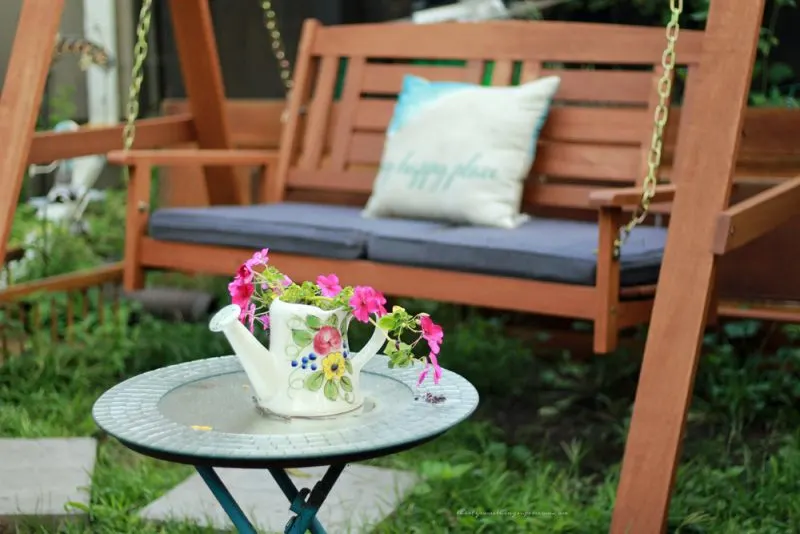 Some of my favorite Garden Projects have been finding creative planters to plant flowers in as well as crafty ways to repurpose old dishes in your garden.
I have lots of solar lights, string lights, and even made my own garden post light. These garden accents have allowed me to enjoy my garden long after the sun sets.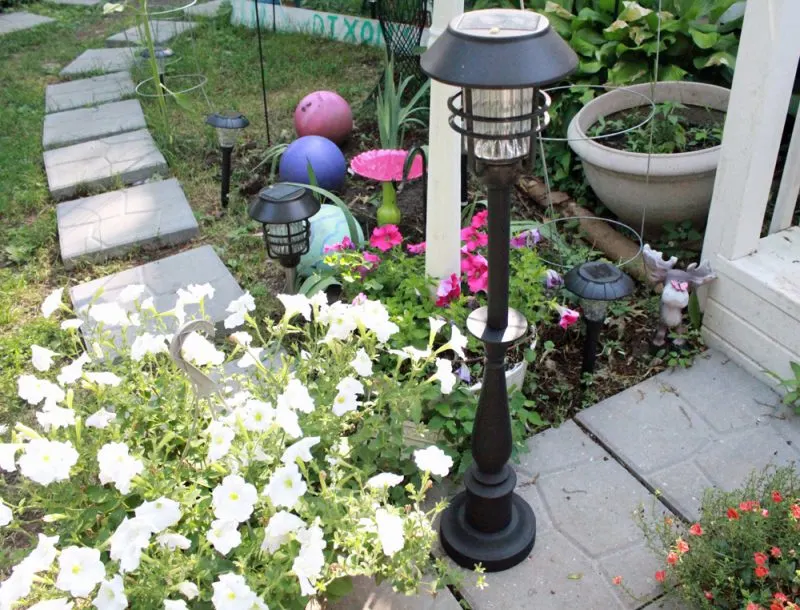 Nothing will spark creativity for me quite like a stroll through my garden.
I have used old doors, windows, and even fence pickets to create garden accents like this DIY Patriotic Hanging Sign.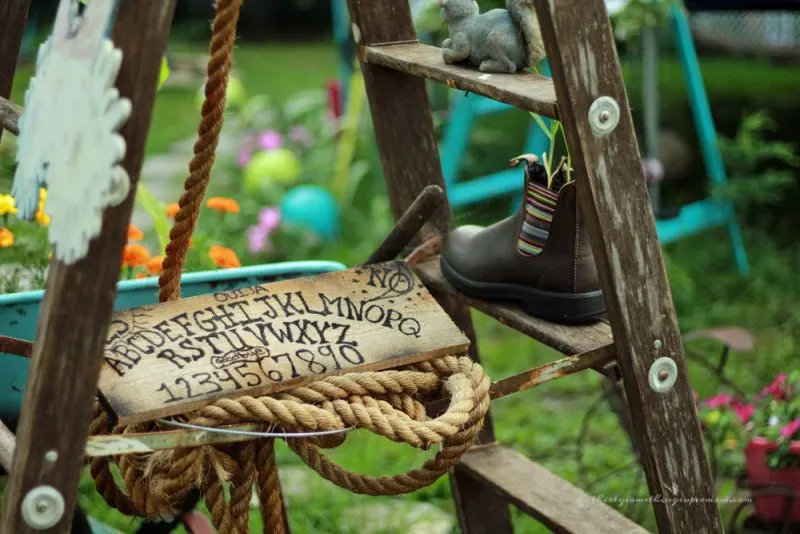 It seems like everything can be updated or made over to fit into my Whimsical Garden, and you can see a great example of that with this Simple Shed Makeover.
One of my favorite garden areas consists of this old door placed on top of a fish tank stand, it makes a perfect workspace.
I have it placed right in front of my daughter's trampoline so I can watch her do her flips while I create more garden decor.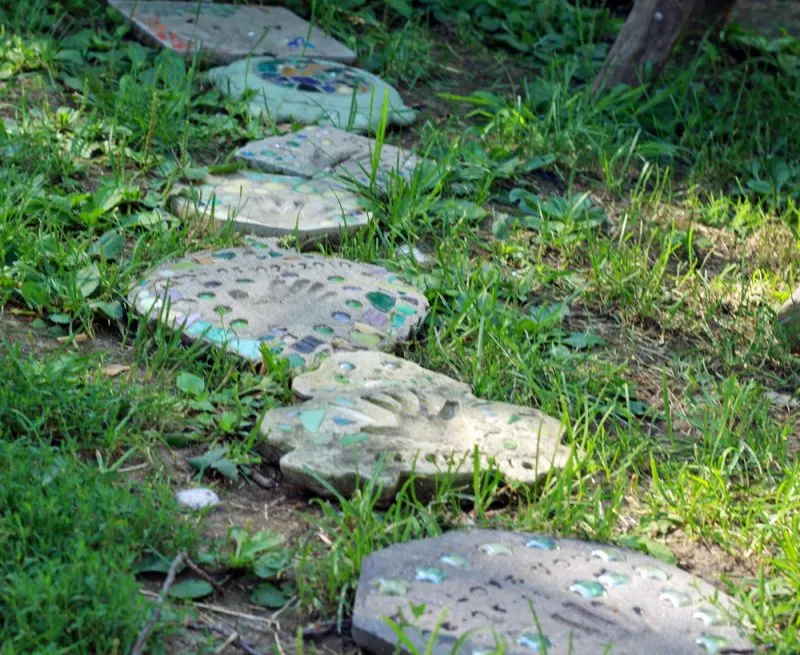 My husband helped her create garden stones when she was little to gift me every birthday and holiday.
They were a fun way to mark milestones with her handprint, and the date stamped on each along with whatever whimsical decoration she wanted to add at the time.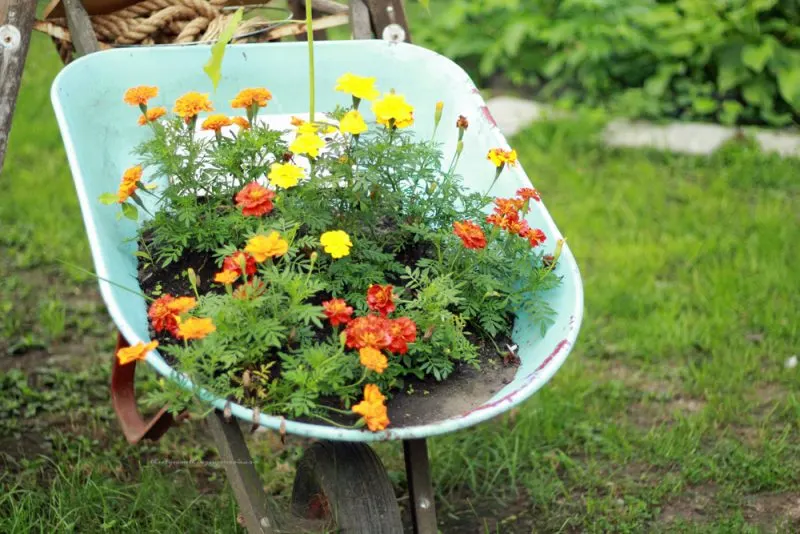 Another favorite in my Whimsical Garden is this wheelbarrow filled with marigolds, I love how they spread out and brighten up the space.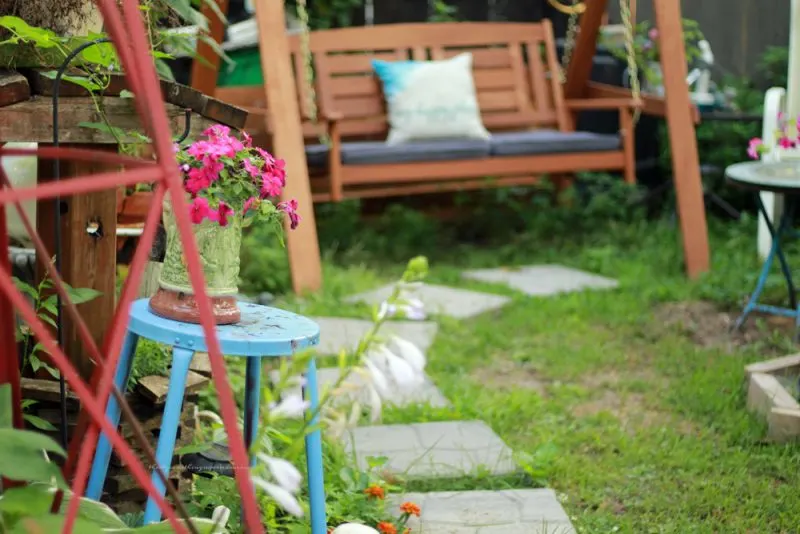 I hope you enjoyed this Whimsical Garden Tour and have been inspired to add a bit of whimsy to your backyard retreat.