Last year during a bad storm, my porch got crushed by a giant tree. After rebuilding the stairs we had a few cut offs from our stair treads that I just couldn't throw away. I knew there was a DIY Home Decor project just dying to be created out of the left overs.
When decorating my Patio for the Summer I felt the space could use a little more of my personality. So I decided to grab a stair tread and create a DIY Home Decor project for the Patio.

I wanted to keep the look of the wood but also wanted to add some color. I used a purple acrylic paint and tested it out on the board.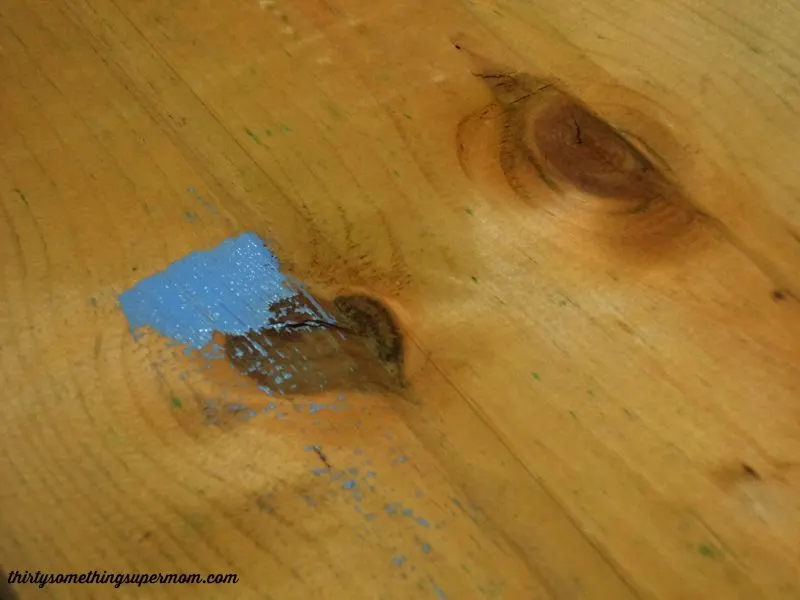 I could tell this was going to cover the knots and lines that I wanted to keep so I decided to dilute the paint with water.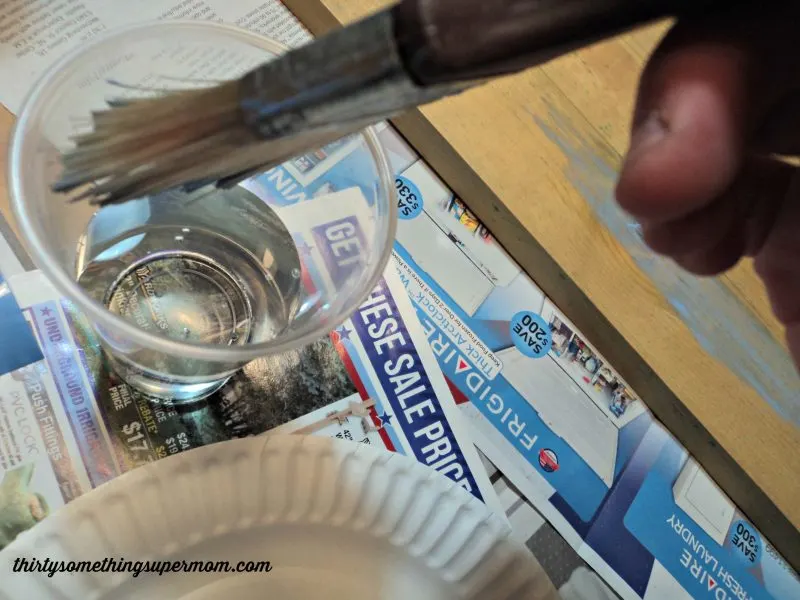 After putting some color to the board, I went over it with a wet paint brush and applied pressure to bring the paint down with each stroke.
This is the color I was looking for, a translucent purple that doesn't hide the natural markings of the wood.
For this DIY Home Decor project I decided to put the lyrics to one of my favorite songs, The Rain Song by Led Zeppelin. I thought it was appropriate since this will be hanging in my patio garden.
I just grabbed a thin tipped paint brush and starting writing out the song in white paint. I didn't want to use stencils because I really like the look of the hand painted words. I think the colors and the words give this piece and aged look and I love the way it looks hanging on my patio.
Are you going to try to make your own DIY Home Decor for the Patio this Summer? What will you write on yours?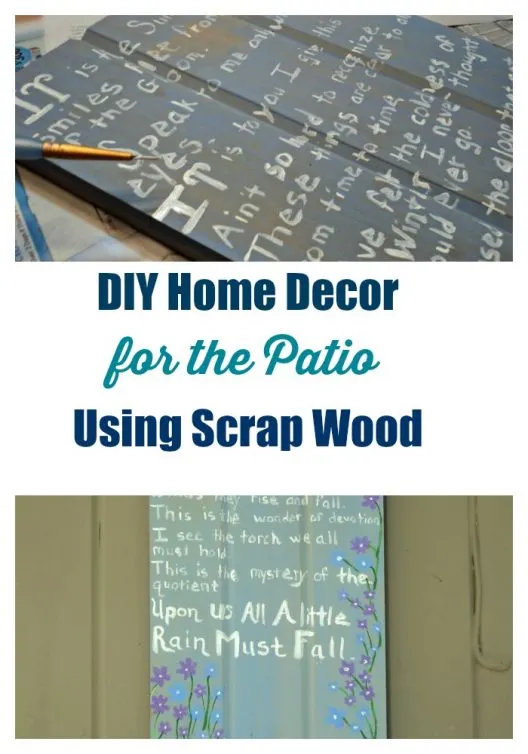 Pin this image to share with friends or save it for later. You never know when you will have some scrap wood to make your own DIY Home Decor.