Are struggling to find diet drinks on keto? Well, you have come to the right place. There are lots of keto-friendly drinks available that offer a large variety of flavors to satisfy any craving.
Some with artificial sweeteners and some with natural sweeteners, all fitting into a keto lifestyle.
When trying to find low-carb drinks that won't mess with your keto diet, your best option is to check the nutrition label before consuming.
The good news is that some keto-friendly diet drinks contain very few grams of carbs and some contain zero carbs.
There are many keto-friendly diet drinks that can easily fit into your daily carb limit. So, before reaching for sweet drinks to satisfy your sugar cravings, check out this list of the best drinks on keto.
This post contains affiliate links which means that if you make a purchase after clicking a link, I will receive a small percentage of the sale at no additional cost to you.
What are the Best Diet Drinks on Keto?
There are many drink options that are great for those following a keto diet. While monitoring your carb content you can still enjoy the sweet taste of drinks like egg nog or a low-carb smoothie made with sugar substitutes to please your taste buds while not altering your metabolic state.
Be sure to check the carb count, even on keto-friendly beverages. Below you will find some good choices that should fit well into your allowed daily carbs and some with zero calories as well.
Caffeinated Drinks for the Keto Diet
There are many keto-friendly options that contain caffeine but much like choosing food for the keto lifestyle, it makes sense to read labels before grabbing just any coffee drink.
Many premade coffees and teas contain sugar as well as lots of carbs. Reading labels is always recommended.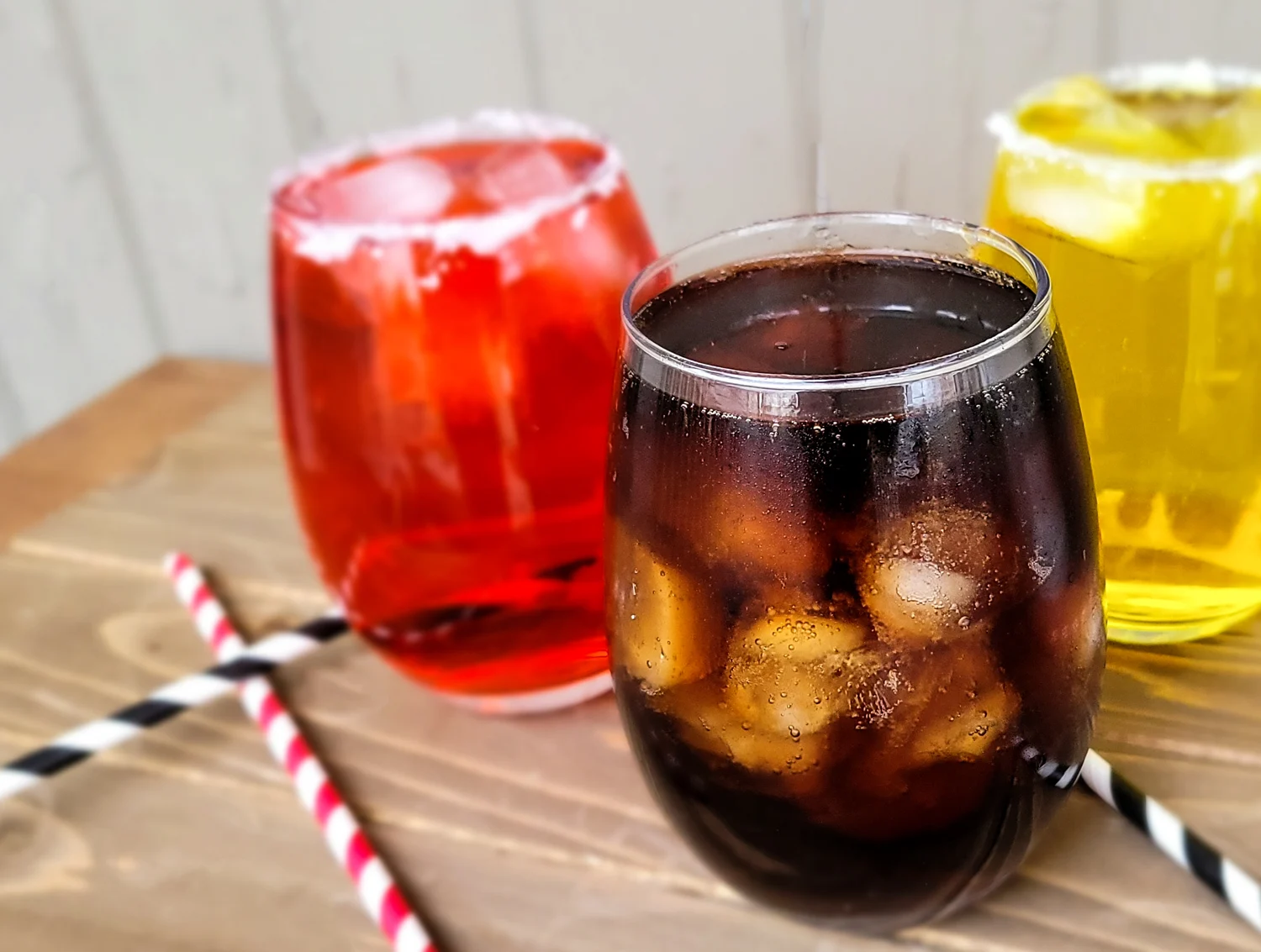 Soft Drinks & Sodas for Keto
Sometimes you just want a soda, with a snack or a meal, thankfully there are many soft drinks that are a good option for those following a keto diet.
Most brands of seltzer water and club soda contain no carbs.
Energy Drinks for Keto Diet
A lot of energy drinks have a bad reputation due to being loaded with sugar and a variety of ingredients that have been linked to many illnesses.
The good news is that a lot of brands have stepped up to provide a healthier version of this popular drink that doesn't contain sugar.
Protein Drinks for Low Carb & Keto
While many protein drinks are geared toward those living a healthy lifestyle, not all of them are keto friendly.
There are many protein drinks on the market that are high in sugar and carbs so it is important to read the nutrition label before trying a new protein shake.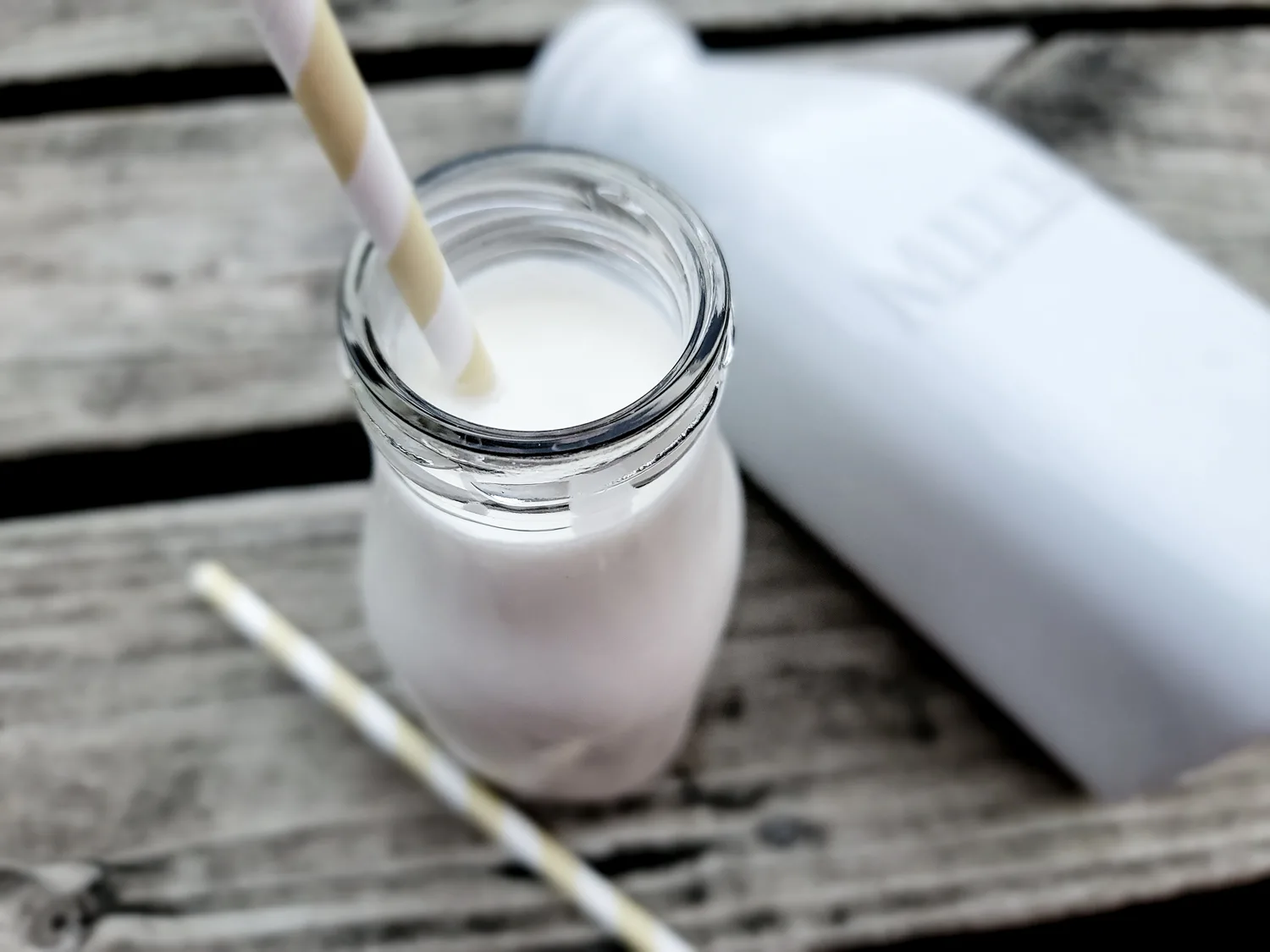 Keto Milks
While typical dairy milk contains sugar and lots of carbs, that doesn't mean that you can't have milk on a low-carb diet.
There are lots of keto-friendly milks available for adding to coffee or herbal teas and drinking with a cup of keto chocolate chip cookies.
Keto Alcoholic Drinks
Michelob Ultra- With just 95 calories and 2.6 grams of carbs, this low-carb beer satisfies that craving without compromising your diet. In my opinion, this is the kind of light beer that doesn't even taste like it's low-carb. In comparison to other low-carb beers, this one is the closest you can get to the real thing in my opinion.
Miller 64 Extra Light Lager- Another low-carb beer option for lager lovers is brought to you by the people at Miller. With only 64 calories and 2.4 grams of carbs, this lager easily fits into a ketogenic diet.
Truly Spiked Hard Seltzers offer a variety of flavors with very low carbs depending on the variety you purchase.
Wine- There are many varieties of both white wine and red wine that are keto friendly. When craving a glass of wine while following a keto diet, red wines like Pinot Noir, Merlot, and Cabernet Sauvignon are great options.
Hard Liquors- If you want to have an alcoholic beverage but need to limit your carb intake, it may be best to go with whiskey, rum, vodka, gin, or tequila since they all are zero-carb drinks.
Frequently Asked Questions About Diet Drinks on Keto
What drinks can you drink on keto?
As you can see from this list of the best diet drinks on keto, there are plenty of drinks that are keto-friendly. From protein drinks to alcoholic beverages, there are a variety of drinks perfect for those on the keto diet.
What is the best ketosis drink?
Some drinks are designed to put you into ketosis and help you reach your diet goals. Real Ketones Orange Blast is a great option for those who want to produce their own ketones naturally. These packets are easily added to water for a quick drink that contains 4 balanced electrolytes calcium, magnesium, potassium, and sodium keep your body hydrated.
These orange blast drinks taste like a creamsicle and since they are packed with lots of electrolytes and vitamins, they can help avoid the dreaded keto flu.
What drinks are not allowed on keto diet?
Most sodas, milk, juices, and premade coffees are packed with sugar and carbs which means they are not keto friendly. Avoid drinking anything without reading the label first.
Also, just because something says keto on the label doesn't necessarily mean that it will fit into your keto diet. If you are following a strict keto diet you will have to be aware of serving sizes as well as hidden ingredients.
Some brands of "keto drinks" are several servings and although it seems something that is only 8 ounces should be one serving, check the nutrition label because that may not be the case.
One serving of 2 ounces may measure out to 4 net carbs but if you drink the full 8 ounces you are now taking in 16 net carbs. This can quickly add up throughout the day so it is best to read labels and be aware of what you are consuming.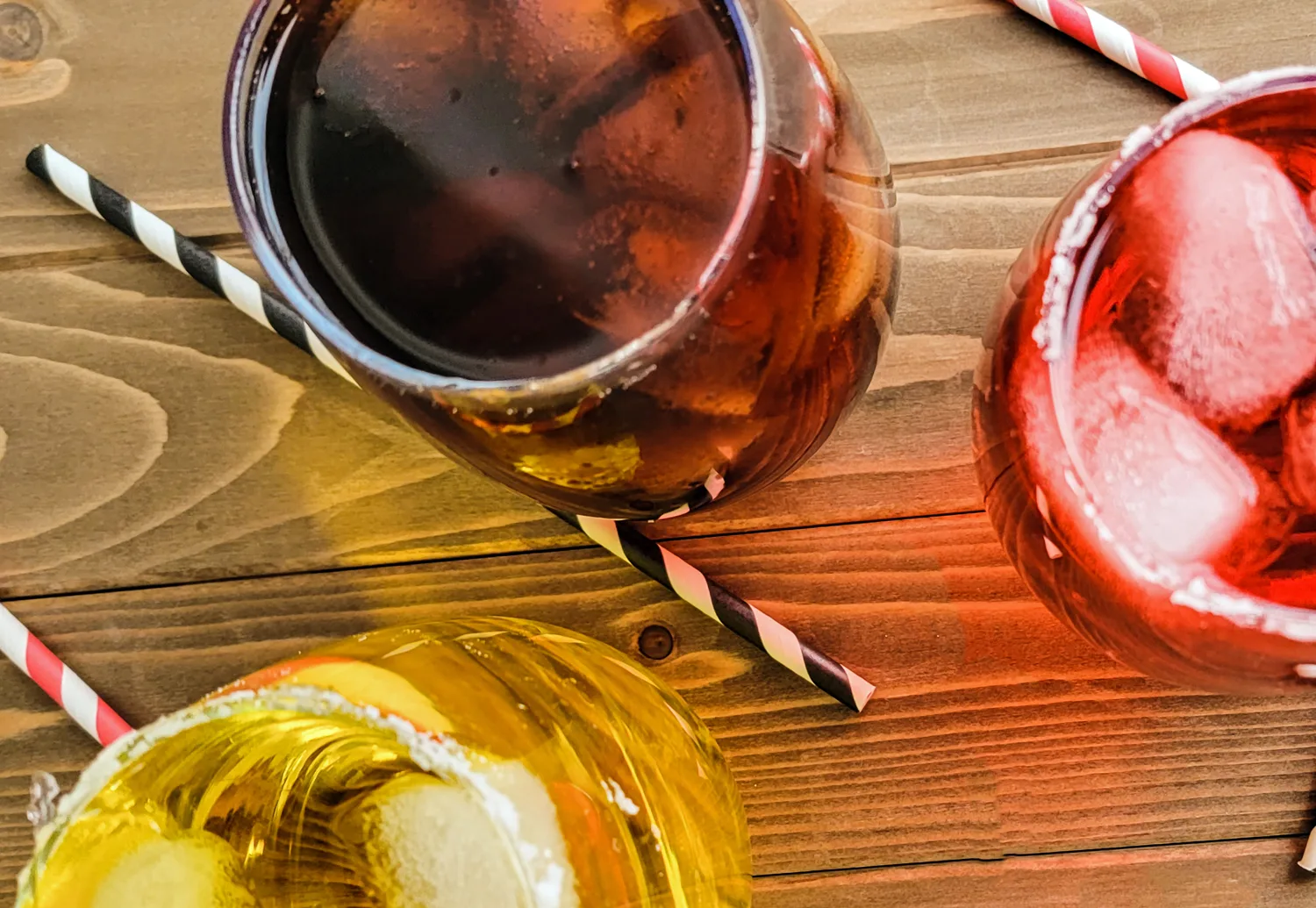 What drinks are zero carbs?
There are many keto-friendly drink options that contain zero carbs on this list including water, coffee, tea, and sodas. You may be surprised to find out that certain alcohols like whiskey, rum, vodka, gin, and tequila contain zero carbs.
There are also many pre-packaged drinks that claim zero carbs on the label, just be sure to read the fine print before consuming.
What is the Best Keto Drink to Lose Weight?
As with many diets, drinking plenty of plain water is a great way to lose weight and stay healthy. Drinking water provides many health benefits and plays a large role in the proper functions of our muscles, skin, kidneys, as well as bowel function.
It helps to cleanse our bodies and flush out harmful toxins when our intake is adequate. A good way to increase your water intake with a little flavor is by drinking coconut water.
To get the most out of your water intake, add in these electrolytes from Real Ketones to help keep you hydrated and stay on track with your daily macros.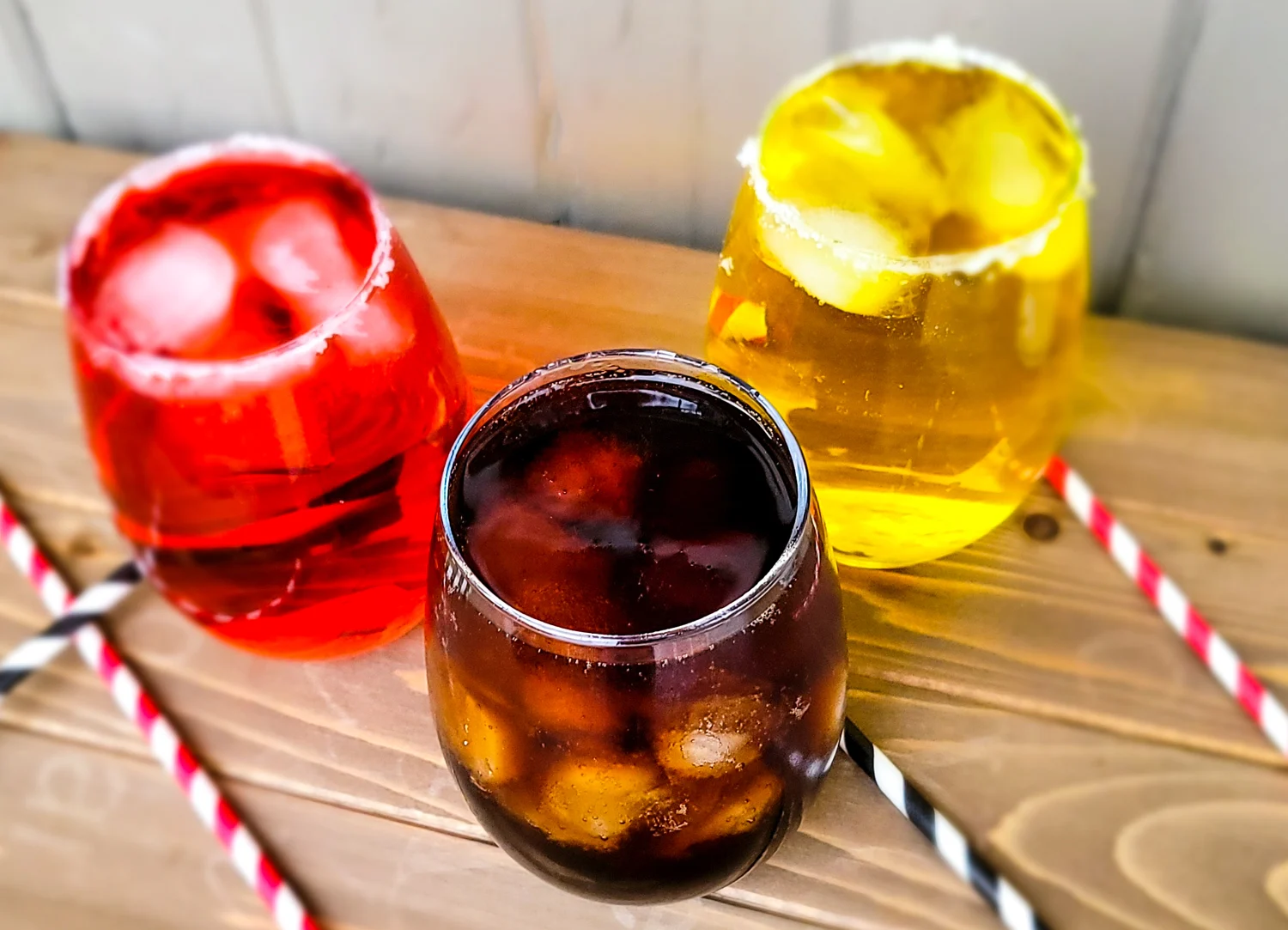 More Information for Following a Keto Diet
If you are a beginner to the keto diet or are just interested in learning more, check out this post sharing tips for how to start a low-carb diet.
For those who could use a little help staying on track while on the go, check out these expert tips for staying in ketosis while traveling.
A general rule to follow when searching for the best keto drinks is to make sure it fits into your daily calories. Check the sugar content, and be sure that it fits into your daily allowed grams of carbohydrates.
Choose drinks with natural flavors that offer additional nutritional value and be sure to drink plenty of water to aid you on your weight loss journey.
Popular Low-Carb Recipes
These easy keto chicken wings are a great lunch or dinner option for those on a low-carb diet. This is a simple way to prepare a meal that will satisfy even the biggest keto dieter's craving for unhealthy foods while not intaking too many grams of net carbs.
For those hoping to have an easy dinner without worrying about weight gain, this keto stuffed bell pepper soup is easily made in the crockpot.
I hope you enjoyed this list sharing the best diet drinks on keto. Don't forget to sign up for the free newsletter and follow along on social media so that you never miss another blog post again.