This post sharing a Keto Lemon Cake Recipe contains affiliate links which means that if you make a purchase after clicking a link, I will receive a small portion of the sale at no additional cost to you.
Keto Lemon Cake
If you are looking for a deliciously moist Keto friendly dessert, this Keto Lemon Cake is perfect!
So easy to make and such a crowd-pleaser, this keto-friendly cake recipe is sure to satisfy your dessert cravings.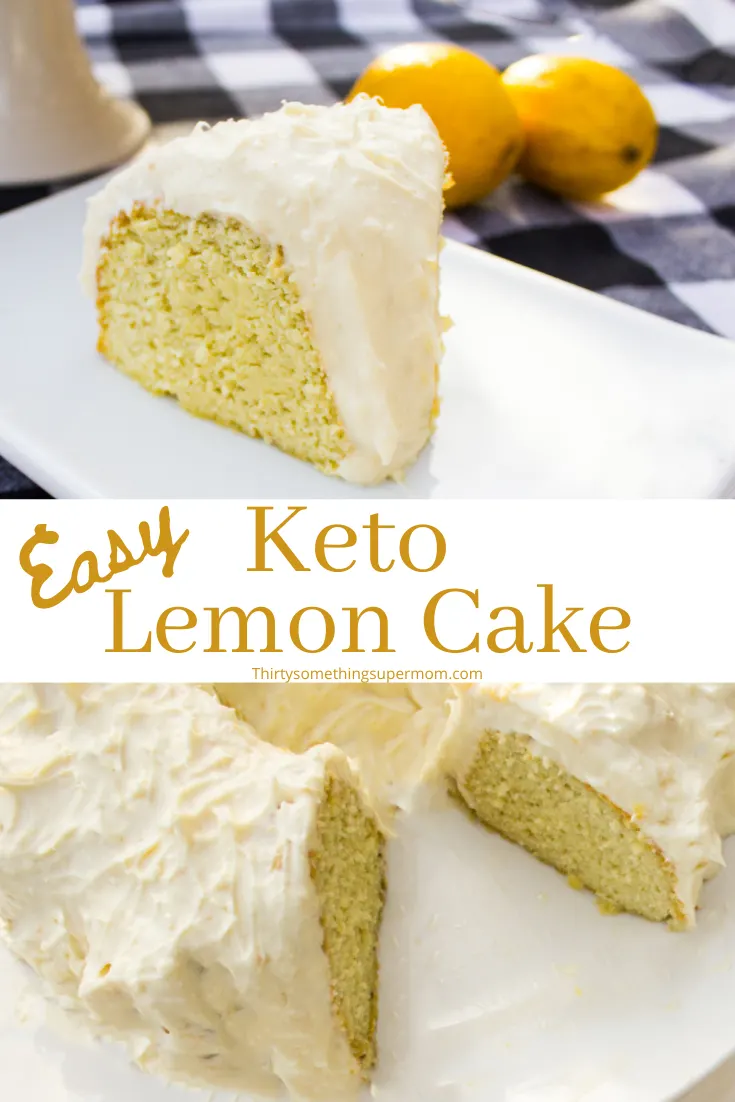 Ingredients You Need to Make this Keto Dessert
This Keto Lemon Cake recipe includes delicious keto-friendly ingredients such as Almond Flour, Coconut Flour, Baking Soda, Baking Powder, Salt, Vinegar, Sour Cream, Eggs, Stevia, Coconut Oil, Vanilla, Lemon Flavor, Lemon Juice, and Mayonaise.
The Keto Lemon Cake frosting is made of cream cheese, butter, stevia, vanilla, heavy cream, and lemon flavor.
You can use many different brands but to see which ones I prefer to use when making this keto dessert, click the words above to familiarize yourself with my favorites.
The links will bring you to Amazon and you can make a purchase if you desire or just jot down the name for your next trip to the grocery store.
Tips for Making the Best Keto Lemon Cake
The first step is to preheat your oven and prepare your pans for baking.
I grease a bundt pan with butter to make this cake easier to remove once it is done baking.
You could make this cake in any pan of your choosing but be sure to adjust the cooking time to suit the pan you use.
I personally like the way this cake turned out when using a star bundt pan.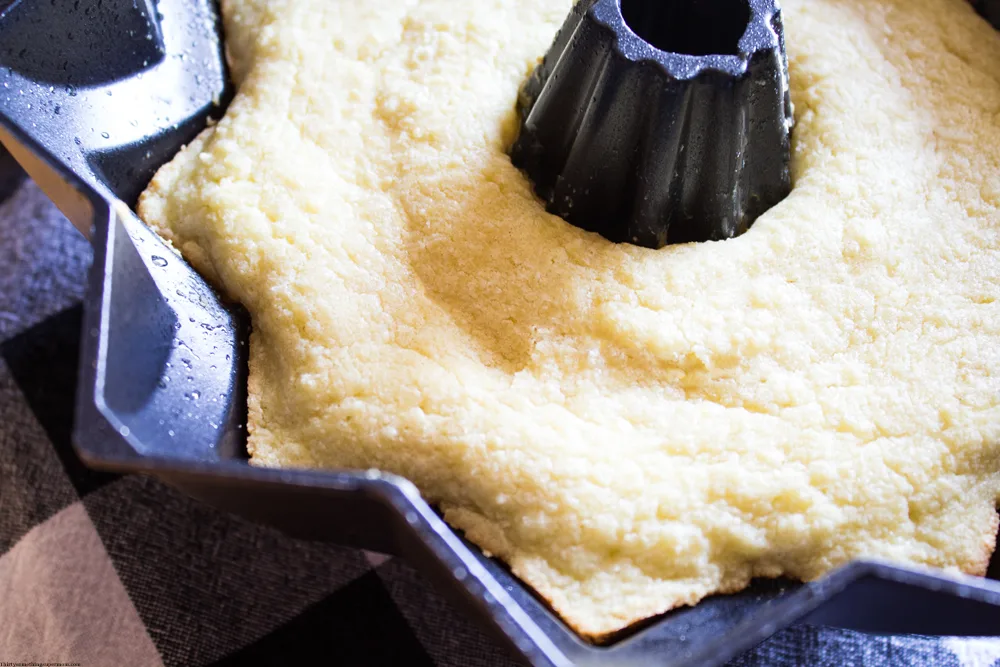 How to Make a Keto Lemon Cake
While I am usually the type to just dump everything into the mixing bowl and turn on my mixer, I have learned that this method is unnecessarily messy.
Mixing the dry ingredients in one bowl and then mixing the wet ingredients in another bowl seems to be the best method for this low carb cake.
The next step is to combine all of the ingredients together.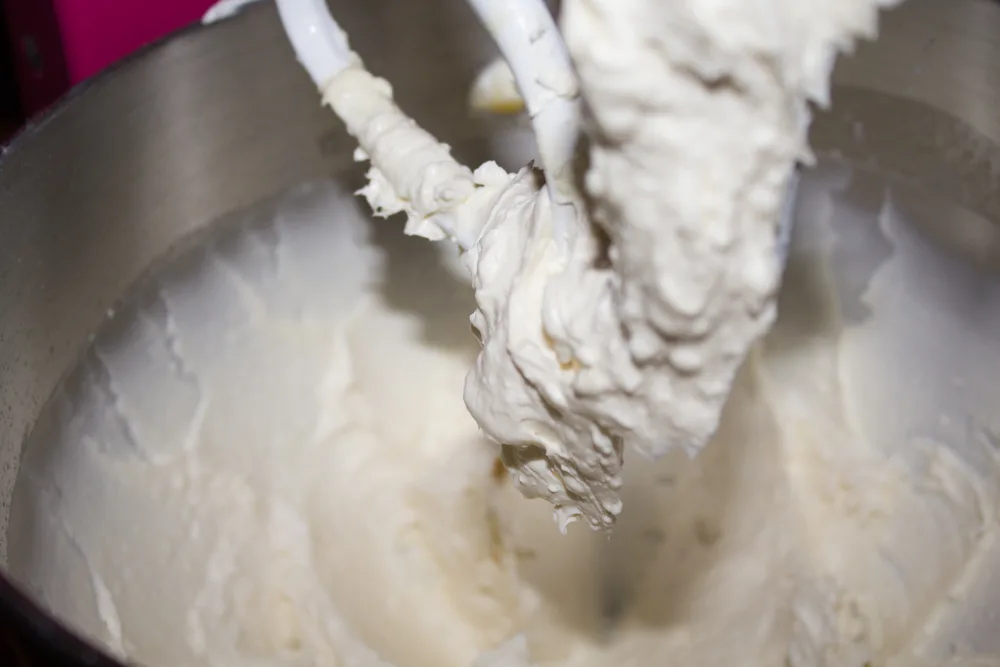 I usually keep the wet ingredients in my mixing bowl and let the mixer do its thing while slowly adding in the dry ingredients.
The dry ingredients tend to make a powdery cloud and explode all over my kitchen when I am not careful.
Transfer the cake batter to the oven and bake for about 30-35minutes.
How to Make Keto Frosting
Mix all of the ingredients in a mixing bowl and whip to combine the ingredients and to achieve the perfect consistency.
Use a hand mixer or a stand mixer for this step and set aside the frosting until the cake cools.
This recipe makes plenty of frosting to completely cover a star Bundt cake or two circle cakes.
Tips for the Perfect Keto Lemon Cake
Allow the cake to cool completely before removing it from the pan.
Place the cooled cake on a flat surface before frosting, a plate works well.
Refrigerating the cake seems to be the trick to locking the moisture in but be sure to store this keto cake in an airtight container.
The combination of the lemon flavor and the creamy frosting is best enjoyed when chilled in my opinion but if you prefer a room temperature cake, remove this dessert from the refrigerator 20 minutes before serving.
Can I Freeze this Keto Lemon Cake?
Yes! This cake can be frozen but keep in mind as with most baked goods, it is always better served fresh.
If you choose to freeze this low carb dessert, be sure to thaw out at room temperature for about half an hour before serving.
Another way to ensure that this keto cake is as delicious once frozen is to store it without frosting and wrap the entire cake with press and seal then another layer of aluminum foil on top.
This method allows you to write the date on top so that you know how long this keto dessert has been frozen.
I would suggest eating the cake within 3 months and whipping up fresh frosting before serving.
Is this Keto Cake Diabetic Friendly?
Yes! This cake is diabetic friendly and perfect for those of us who are following a low carb diet.
Instad of using traditional all purpose flour and sugar, this cake is made with low carb ingredients that are perfect for those who are diabetic.
This cake was inspired by mom who requested a lemon cake for her birthday but since she is diabetic, I wanted to make something that she could enjoy without compromising her health.
I never anticipated how much I would enjoy this recipe but it is the most moist and delicious cake I have ever had.
Since it was such a hit, I am going to use the base of this recipe to create more keto friendly cakes in a variety of flavors.
Be sure to sign up for the newsletter and follow along on social media so you don't miss those recipes!
Is this Dessert Gluten-Free?
Since this low carb cake is made with almond flour and coconut flour instead of traditional flour, it is also gluten-free.
As with any recipe, be sure to make sure that your ingredients are produced in a gluten-free environment if you have a gluten intolerance.
Don't forget to check out all of my gluten-free recipes that can be found under the SCD or Keto tab at the top of this page.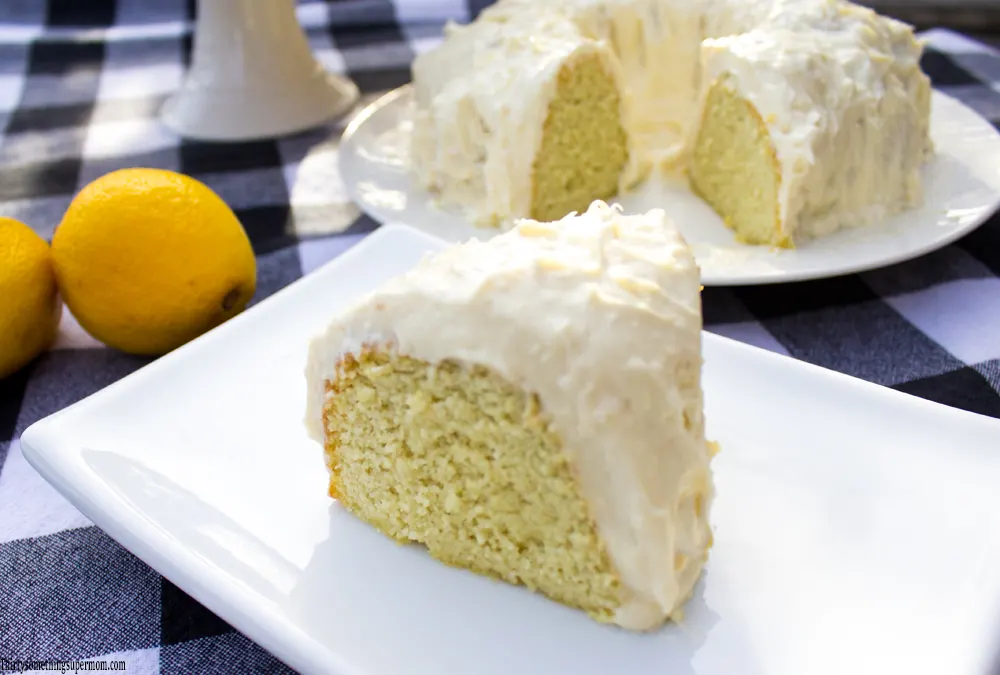 I hope you enjoyed this keto lemon cake recipe and would love to hear your feedback. Please leave a comment below letting me know your thoughts on this low carb recipe and share on your favorite social media.
Don't forget to sign up to the newsletter so you never miss another keto recipe.
Want more Keto Recipes?
You may enjoy some of these Keto Friendly recipes that I have posted in the past. Check them out by clicking the links below:
Low Carb Roasted Tomato Basil Soup with Keto Grilled Cheese
Soft & Easy Keto Snickerdoodles
Zero Carb Sugar Free Homemade Gummies
27 Quick Keto Dinners that take 30 Minutes or Less
Ingredients
2 Cups of Almond Flour
1/3 Cup of Coconut Flour
1 Teaspoon of Baking Soda
1 Teaspoon of Baking Powder
Dash of Salt
1 Tablespoon of Vinegar
1/2 Cup of Sour Cream
4 Eggs
2/3 Cup of Stevia
2/3 Cup of Melted Coconut Oil
1 Tablespoon of Vanilla
3 Tablespoons of Lemon Flavor
3 Tablespoons of Lemon Juice
2 Tablespoons of Mayonaise
KETO LEMON BUTTERCREAM FROSTING
8 ounces of cream cheese
4 Tablespoons of butter
3/4 cup of Stevia
2 Tablespoons of Vanilla
3 Tablespoons of Heavy Cream
1 Tablespoon of Lemon Flavor
Instructions
Mix the dry ingredients and then mix the wet ingredients, separately.
Slowly add the dry ingredients to the wet ingredients.
Mix all ingredients in a mixing bowl until completely combined.
Add the mixture to a bundt pan greased with butter.
Bake for 30-35 minutes or until a toothpick inserted into the center comes out clean.
For the frosting:
Mix all of the frosting ingredients together until you reach the desired consistency.