These thankful-for Thanksgiving ideas for decorating include affiliate links which means that if you make a purchase after clicking a link I will receive a small portion of the sale at no additional cost to you.
This holiday season is the perfect time to appreciate the little things.
This time of year offers a great opportunity to encourage an attitude of gratitude and get everyone into the thanksgiving spirit with these thankful-for thanksgiving ideas.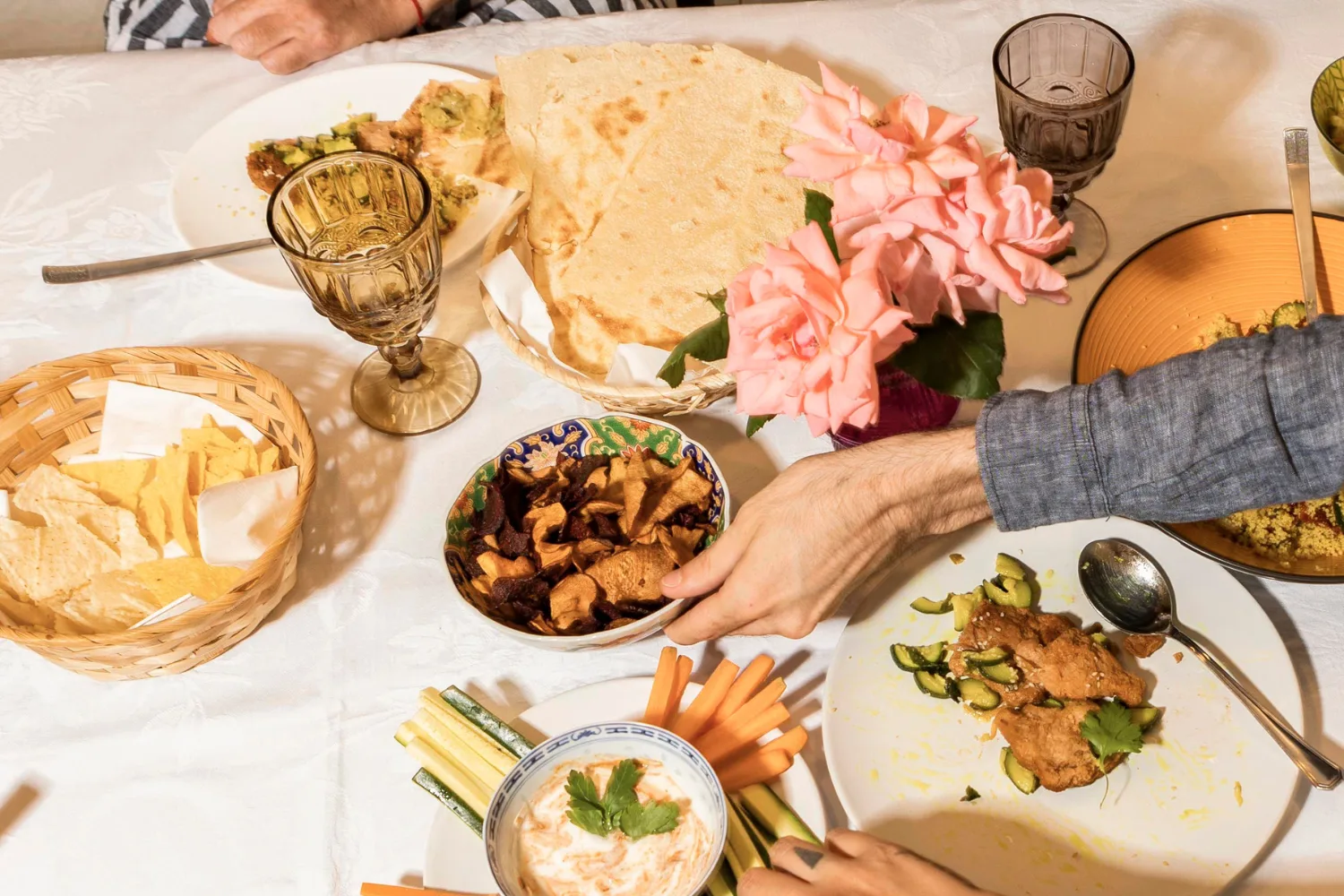 Thankful for Thanksgiving Ideas
There are many ways to decorate your home for the holidays but if you want to inspire your guests and celebrate good times, these Thanksgiving decorations are an easy way to set the theme.
Get to work in preparation of your Thanksgiving get-together or use these crafty ideas as a fun Thanksgiving activity. Let your guests have a great time creating their own Thanksgiving decor with these ideas.
This easy Thanksgiving centerpiece idea is perfect for kids and adults alike!
A "thankful" pumpkin is a fun fall tradition that cultivates gratitude, and can be displayed all season!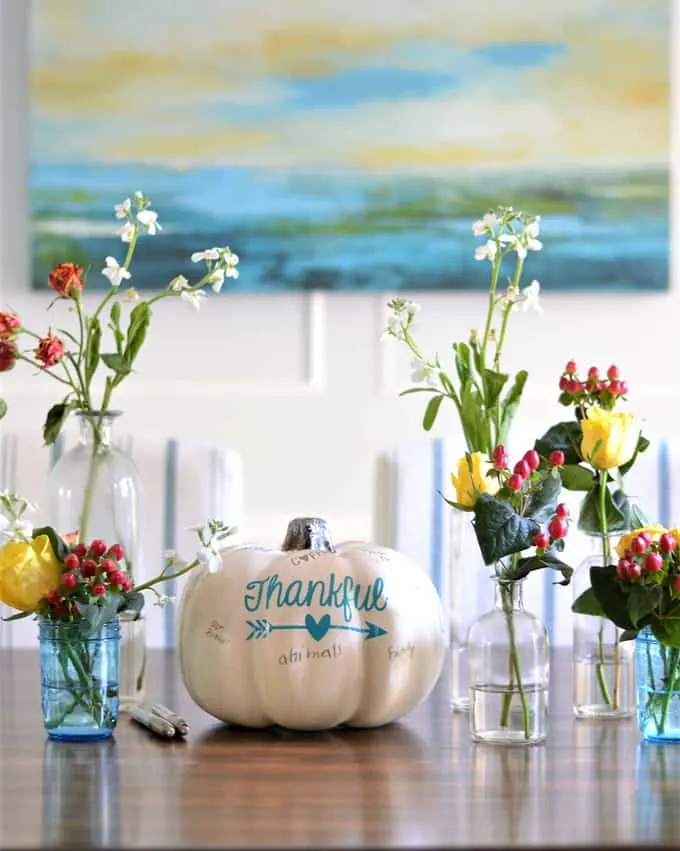 Thanksgiving dinner allows us the time of reflection needed to appreciate all of the wonderful things we have in our lives.
There are many creative ways to remind us of the good things we take for granted the rest of the year during the Thanksgiving feast. These simple activities can leave a lasting impression on turkey day.
Add a little fun to your Thanksgiving decor with one of these 75 Thanksgiving letterboard quotes!
Decorating your Thanksgiving table does not need to cost a lot. Make these fun turkey napkin rings with dollar store supplies and have the kids help.
These Free Printable Thanksgiving Pumpkin Decorations can double as Thanksgiving place cards or cute Thanksgiving treat holders on the table or favor gifts!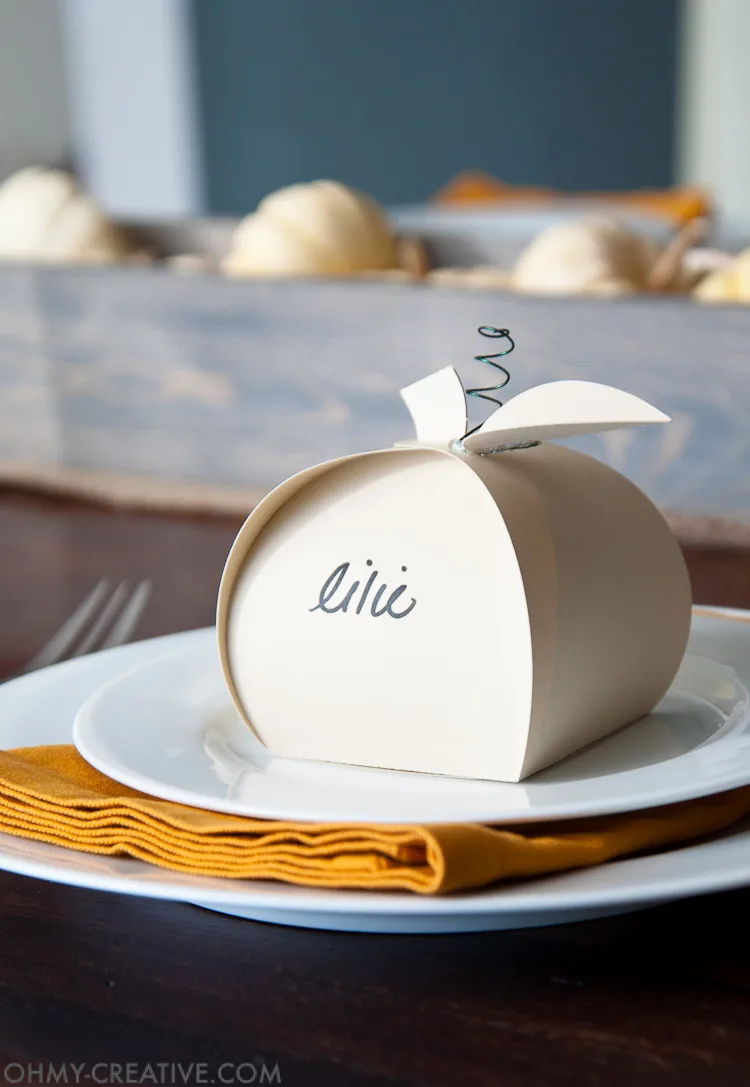 You can get the entire family working together, older children and younger children alike will enjoy Thanksgiving traditions that express gratitude with easy Thanksgiving crafts.
Thanksgiving hosts can gather everyone around the dinner table in preparation for a Thanksgiving celebration with a fun craft. Enjoying Thanksgiving gratitude activities is a great way to spend Thanksgiving day.
This blessed and grateful DIY Thanksgiving sign is a perfect compliment to your holiday decor. It's very EASY to make – great for farmhouse or rustic style!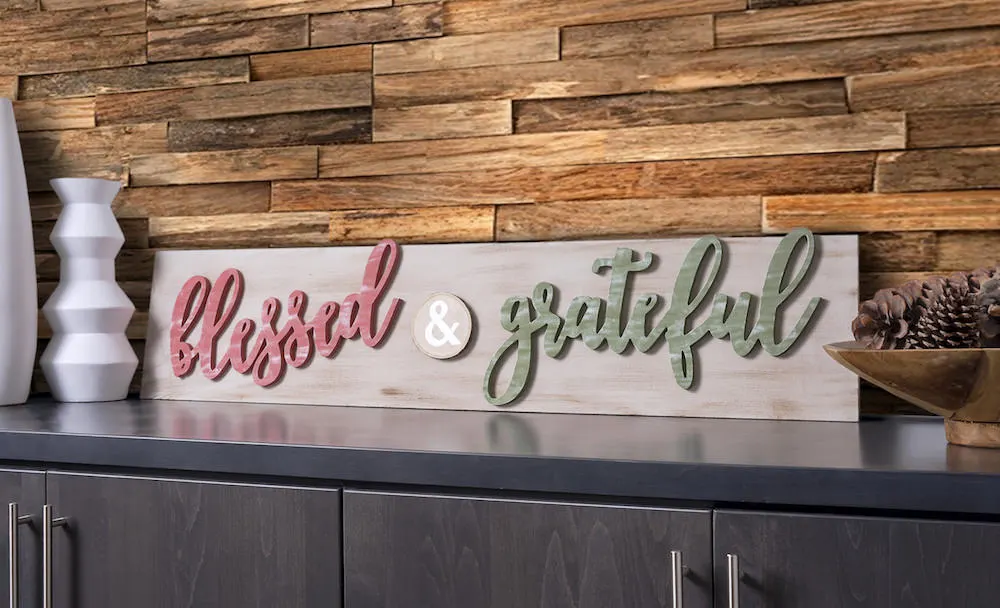 When hosting your own Thanksgiving dinner, Thanksgiving decorations are usually part of the tasks that the host takes on.
Although that doesn't mean you should show up to Thanksgiving dinner at another person's house empty-handed.
Show your gratitude for someone else welcoming you into their home and sharing this special meal with you.
If you aren't hosting Thanksgiving at your home but are visiting a family member or friend who is hosting, this DIY hostess gift for Thanksgiving is a fun way to show your gratitude.
Easily made with a wood burner, paper leaves, paint, a couple of wooden spoons, and some artificial berries. This is a simple beginner project despite how detailed it may seem to someone inexperienced with a wood burner.
*If you are even a little bit crafty, you can easily do this project and for less than fifteen bucks, you can use this woodburner time and time again.
Meaningful Ways to Show Gratitude this Thanksgiving Season
Many of us have a lot going on in our lives this time of year and don't have much time to spare which makes it the perfect thing to donate.
We could all make the sacrifice if we really wanted to and carve out a little bit of time to help others.
Visiting a homeless shelter and bringing food to the local food bank is a great way to give others a Happy Thanksgiving in your community.
While there may be lots of volunteers this time of year, extra food is always welcome at most food banks.
Call your local food pantry or homeless shelter to ask where the most need in your community is during the Fall season.
If you have some extra cash to spend this holiday season or have lots of leftovers, check local Facebook groups for a family in need.
You could even start a thread with highly requested items such as pumpkin pie, a turkey, sweet potatoes, side dishes, and other good food that can be put together to give a local family in need a Thanksgiving spread.
Make a Google doc with the items needed and allow people to sign up for what they can provide.
Don't forget to include a volunteer to deliver the meal, many families in need have limited transportation.
In my own community, I have seen quite a few people offer up food for families in need but at times they struggled to deliver the meal.
Sign up to donate some time in your community for after the holiday season. In some areas of the country, volunteers get turned away this time of year because many people have included the tradition of volunteering during the holidays.
Find out when you are most needed and make a commitment to help out the following year.
Inspire Guests with these Thankful for Thanksgiving Ideas
Creating a gratitude tree or gratitude jar is a fun way to get the whole family involved. Have each guest write down what they are thankful for on a piece of construction paper and add it to your thankful tree.
You could also use this thankful turkey as a centerpiece and fill this turkey with Thanksgiving prayers.
If you aren't up for creating your own gratitude jar or gratitude journal, this gratitude box comes with everything needed to encourage your family to share what they are most grateful for during the month of November.
Fill it with gratitude cards for an easy activity that encourages spending time reflecting on the amazing things we all take for granted in our own life.
Have everyone write down their favorite Thanksgiving quotes, and thoughts of gratitude, or describe their version of the meaning of the holiday on a piece of paper.
Replacing traditional Thanksgiving games or board games with gratitude games is the best way to get everyone in the right mindset to appreciate all that we can be grateful for this time of year.
I hope this post sharing thankful for Thanksgiving ideas has inspired you to create a memorable holiday.
Helping others, especially this time of year is really good for our own mental health.
I can't think of a better way to celebrate the holiday season than creating traditions in your own family that spread positivity.
Fall Recipes to Get You Into the Holiday Spirit
These Keto Pumpkin Spice Lattes are the perfect drink to fuel your holiday decorating. No guilt and plenty of caffeine to get you through turkey crafts, holiday decorating, and cooking a delicious meal for the ones you love.
A simple way to bring your holiday drinks and desserts to the next level is by topping them with this Sugar-Free Whipped Cream.
This is the perfect topping for sugar-free desserts or traditional pies, even your sugar loving guests will enjoy the sweet and creamy taste of this no-guilt recipe.
Your guests will love this Mini Pumpkin Mousse Air Fryer Recipe served in a mini pumpkin. Enjoy the taste of autumn fruits with this easy-to-make recipe that doubles as a decoration.
If you are running short on Thanksgiving side dish ideas, these 24 ideas are sure to inspire you to create the perfect Thanksgiving meal.
Be sure to keep guests with allergies in your mind and have plenty of food for everyone to eat, even those of us with dietary restrictions. These Gluten-Free Thanksgiving Recipes will help you accommodate gluten-sensitive guests that may come to Thanksgiving dinner.
Make your Thanksgiving to-do list easy while serving up a delicious overnight apple and cinnamon oatmeal recipe and get these gratitude journal prompts to get in the spirit of the holiday.
Don't forget to sign up for the free newsletter and follow along on social media so that you never miss a post again.