This Central Colorado Travel Guide is brought to you through many sponsored partnerships, keep in mind I received complimentary services & admissions at many of the listed destinations although all opinions are my own.
If you are planning a trip to the beautiful state of Colorado, it can be overwhelming trying to narrow down the best sights to see and attractions to visit. When there are so many things to see and do, one vacation just doesn't seem like enough!
This Central Colorado Travel Guide will help you make the most of your time and help you determine what places you have to visit while in the area.
Garden of the Gods- I can not think of a prettier place to take a scenic drive through or a place that offers better hiking than The Garden of the Gods.
Located at 1805 N. 30th St. Colorado Springs, CO, 80904 this must-see attraction boasts gorgeous views, lots of hiking, a trading post, rock climbing, and lots of photo ops.
There are not many things in this life that are free but believe it or not, you can visit this beautiful location free of charge!
Red Rocks Park & Amphitheatre- Enjoy a show or just stop by to take in the view at this one of a kind location. I would love to go back in time and see The Jimi Hendrix Experience play there in the 60's! Visit the Red Rocks Park & Amphitheatre at 18300 West Alameda Parkway Morrison, CO 80465
Rocky Mountain National Park- If traveling over the continental divide is your thing then you will want to take Trail Ridge Road which is 48 miles long and about 11 miles above treeline. It is also known as US 34 and the highest elevation is 12,183 feet.
While visiting this area, you can expect to be hit by 20-30 mile per hour winds and feel temperatures that are 20 to 30 degrees colder than Estes Park.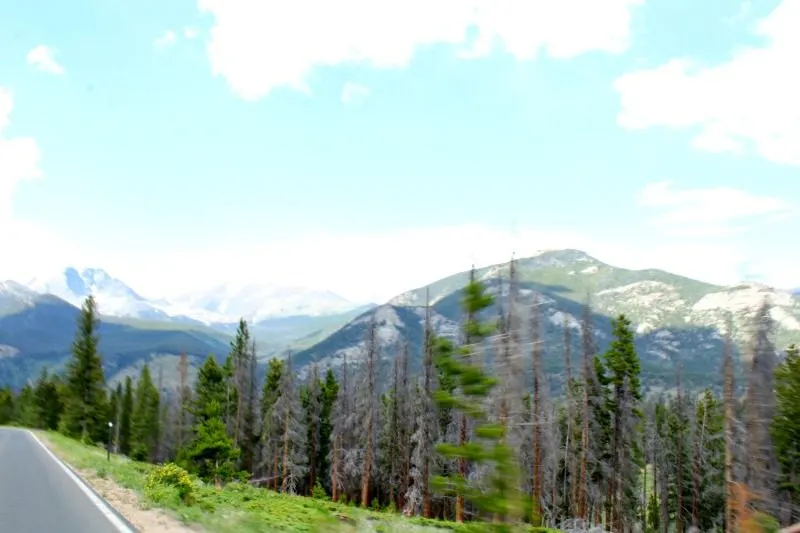 Coors Brewery Tour- Located in the beautiful Golden, Colorado The Coors Brewery offers free self-guided tours to the public so they can get a real taste of the Rockies and even enjoy free samples along the way. (21 and over for samples) Stop in at 13th St. & Ford St., Golden, CO 80401
The Stanley Hotel– If you are a fan of the movie Dumb & Dumber or The Shining than you are probably already pretty familiar with The Stanley Hotel.
Personally, I have never been that big of a fan of The Shining and I attribute that to timing not so much the movie itself lacking but the movie was already pretty dated by the time I watched it for the first time.
Now the movie Dumb & Dumber is a completely different story, I loved that movie when I was a kid. It is still one of my favorite movies of all time and as much as I would hate to admit it, a big part of why I wanted to visit the state of Colorado.
You can stay at this historic hotel or just stop by for a visit at 333 Wonderview Avenue Estes Park, CO 80517
Hammond's Candy Factory Tour- Get a behind the scenes look at a working candy factory and enjoy plenty of free samples along the way. Visit this Denver establishment at 5735 Washington St., Denver, CO 80216
Big Thompson River- The Big Thompson River is a tributary of the South Platte River, it stretches about 78 miles long and it provides water to the Idylwilde Dam.
There are many access points to the river for fishing, kayaking, and white water rafting. You can stop in several locations to get the freshest drink of water you will ever taste. The sound of the river rushing by is the greatest thing I have ever heard in my life, this is a must see!
Loveland, Colorado- When visiting the Central Colorado area it makes the most sense to stay in an area that is accessible from all of the attractions you want to visit.
I highly recommend staying at the Best Western Plus in Loveland and you can read all about my stay there by clicking here.
Elitch Gardens- If you enjoy thrill rides and beautiful sights, Elitch Gardens is the theme park for you. There truly is something for everyone here and everyone can enjoy the view of the mile high city. Located in the fast-paced city of Denver you can visit the park at 2000 Elitch Cir, Denver, CO 80204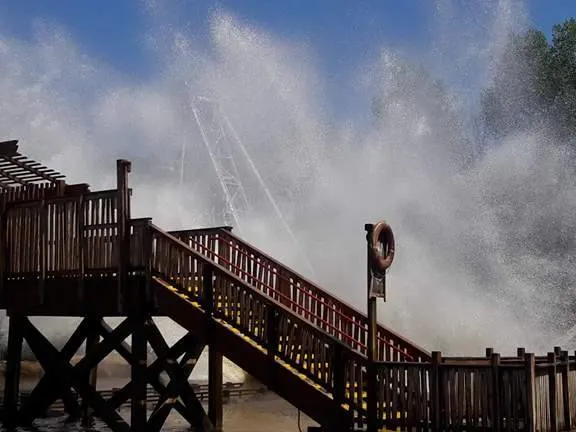 Denver, Colorado- There are so many things to see and do in Denver for families, couples, or even a solo traveler. Check out this site when planning to visit the Mile High City so you can be sure to not miss a thing!
The Wild Animal Sanctuary- Every animal lover will enjoy visiting this 720-acre sanctuary that houses more than 450 rescued animals. Your visit to the largest carnivore sanctuary in the world will help support the important work they do to provide this sanctuary for so many animals in need.
The Wild Animal Sanctuary is located at 2999 County Road 53 Keenesburg, CO 80643
Have you visited Colorado? What is your must-see attraction located in Central Colorado that you think every traveler should see?