It's that time of year when every place you go smells like pumpkin spice or apple something or other. It can be hard to stay on a strict diet like Specific Carbohydrate Diet. Unfortunately for a lot of people on the diet, it isn't about losing weight or being picky, so they don't have the luxury of indulging this time of year like the rest of us.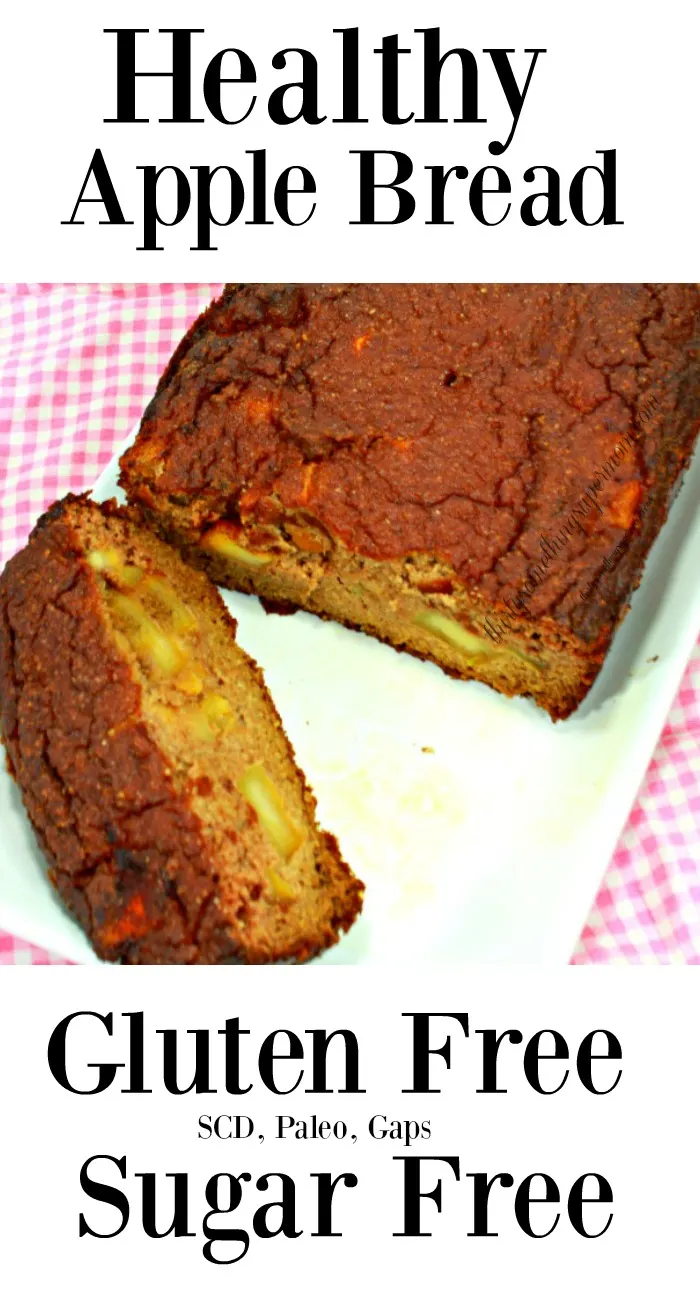 That is why I enjoy making delicious recipes that are SCD friendly and people with gut issues can enjoy them without having to have a degree in the culinary arts.
When I was following the Specific Carbohydrate Diet due to my Ulcerative Colitis, I constantly had people trying to tempt me to eat foods that were not part of the diet. I felt like I had a repeat button for those occasions with an already prepared speech because it happened so often. I would constantly tell people it's like I am allergic to normal food and can only eat foods I prepare or completely label-free things like fresh produce. Yet this was not enough, people still didn't get it and acted as if I was some picky eater who was hard to please, like I chose to be this way.
I am here to tell you that people on these diets like Paleo, Gaps, and SCD for their health, are not turning their nose up at your food because they are picky. The diet is what keeps them from being in unbearable pain, taking large amounts of medications and in some cases, keeps them from having a total colectomy surgery as a last attempt to save their life.
They enjoy eating those foods just like anyone else because they taste delicious but they have to avoid these foods for their own health. That is why I love sharing SCD, Paleo, Gaps, sugar-free, and gluten-free recipes that are also easy to make!
My newest creation, Healthy Apple Bread is so simple and delicious, all you need to do is get your ingredients together and start mixing!
Preheat your oven to 400 degrees and once you have the batter ready, grease a bread pan and add about half of it in there.
Chop up apples into chunks and pour into the pan on top of the batter. Drizzle some honey and sprinkle cinnamon on top of the apples.
Add the rest of the batter on top of that and if a few apple chunks are sticking out it's not a big deal because the bread will rise when cooking, covering that up.
Bake at 400 degrees for about 40 minutes or until a toothpick inserted in the center comes out clean. I enjoy this bread most after it has been chilled in the refrigerator overnight but it is also really good when warm and fresh from the oven with a little bit of butter spread on top.
If you are not on a restricted diet such as the SCD, Paleo, or Gaps, but know someone who is due to an auto-immune disease, share this Healthy Apple Bread recipe with them or better yet, make it for them!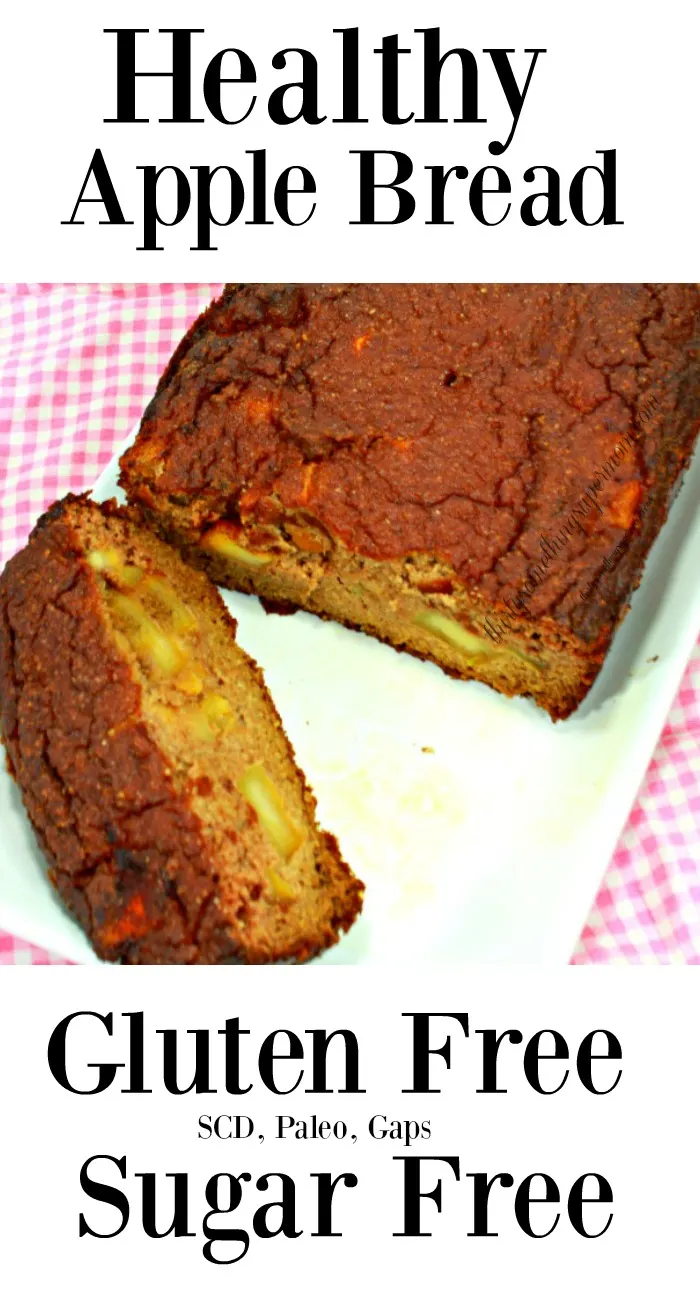 Healthy Apple Bread Gluten & Sugar Free
Ingredients
1 Cup of Almond Flour
1/2 Cup of Coconut Flour
1 Teaspoon Baking Soda
1 Teaspoon Vanilla Extract
2 Eggs
1/2 Cup of Honey
1/4 Cup of Olive Oil
1 Tablespoon Cinnamon
Dash of Salt
1 Cup of Almond Milk
1/4 Cup of Applesauce
2 Apples
Extra Cinnamon & Honey for Dusting the apples
Butter for greasing the pan
Instructions

Preheat oven and get all ingredients together!
Mix all of the ingredients together, leaving out the apples. Once you have a batter add half of it to a greased loaf pan. Chop apples into bite-sized chunks and pour them on top of the bottom layer. Add a drizzle of honey and cinnamon on top.
Add the rest of the batter on top of that and bake for about 40 minutes at 400 degrees.

If you liked this recipe, you will love this SCD yogurt recipe and this tutorial that shows you how to make the healthiest lunch meat as well as these low carb dinner ideas.