Looking for keto road trip snacks? With a little planning, you can easily stick to a keto diet while traveling.
This post will help you pack the best keto road trip snacks so you can stick to your low carb diet while traveling. Plus you'll discover the best keto options to pick up at a gas station or a convenience store and how to make keto-friendly choices when dining at a restaurant.
Keep in mind that this post does not contain medical advice but it does contain affiliate links which means that if you make a purchase, I will receive a small portion of the sale at no additional cost to you.
Gas Stations & Convenience Stores
When following a ketogenic diet it can be hard to find healthy snacks while on the go. This is especially true when you stop at a gas station and have to walk past all of the junk food while hungry.
The best way to stick to a keto lifestyle while on the road is to know what to look for when searching for snack items while traveling.
Keep this list of low-carb snacks that can be picked up at gas stations and convenience stores for your next trip.
Quest Bars: These high protein snacks come in a variety of flavors and are pretty easy to find at a variety of truck stops and gas stations. Although you pay more when purchasing protein bars individually it is a nice option to have for a quick easy snack on the road.
Quest Cookies: These prepackaged keto-friendly snacks are a great option for a long trip and they make a great replacement for a sweet treat.
Beef Jerky: Jerky is a great addition to a low-carb diet but be sure to check labels to make sure it is keto friendly jerky since many popular brands contain sugar and artificial sweeteners.
Meat Sticks: Keto-friendly meat sticks are a great way to stick to your weight loss goals while on a road trip. Just be sure to read the labels.
Keto-friendly Chips: Learn about the best 15 keto chips to buy and get recipes for keto chips to make yourself here.
Olives: Pack some green or black olives for a savory and salty snack.
Pork rinds: These snacks are usually found in the aisle with the potato chips. Be sure to read the nutrition label to avoid brands that may have added sugar.
Check out this post that shares the best keto pork rinds so you know which low-carb option to choose while on the road.
Nuts & Seeds: Most gas stations have a good assortment of nuts which make great low-carb travel snacks.
You can usually find macadamia nuts, chia seeds, pumpkin seeds, sunflower seeds, and a variety of other keto-friendly nuts, be sure to check out this informational post that shares the best and worst nuts for the keto diet.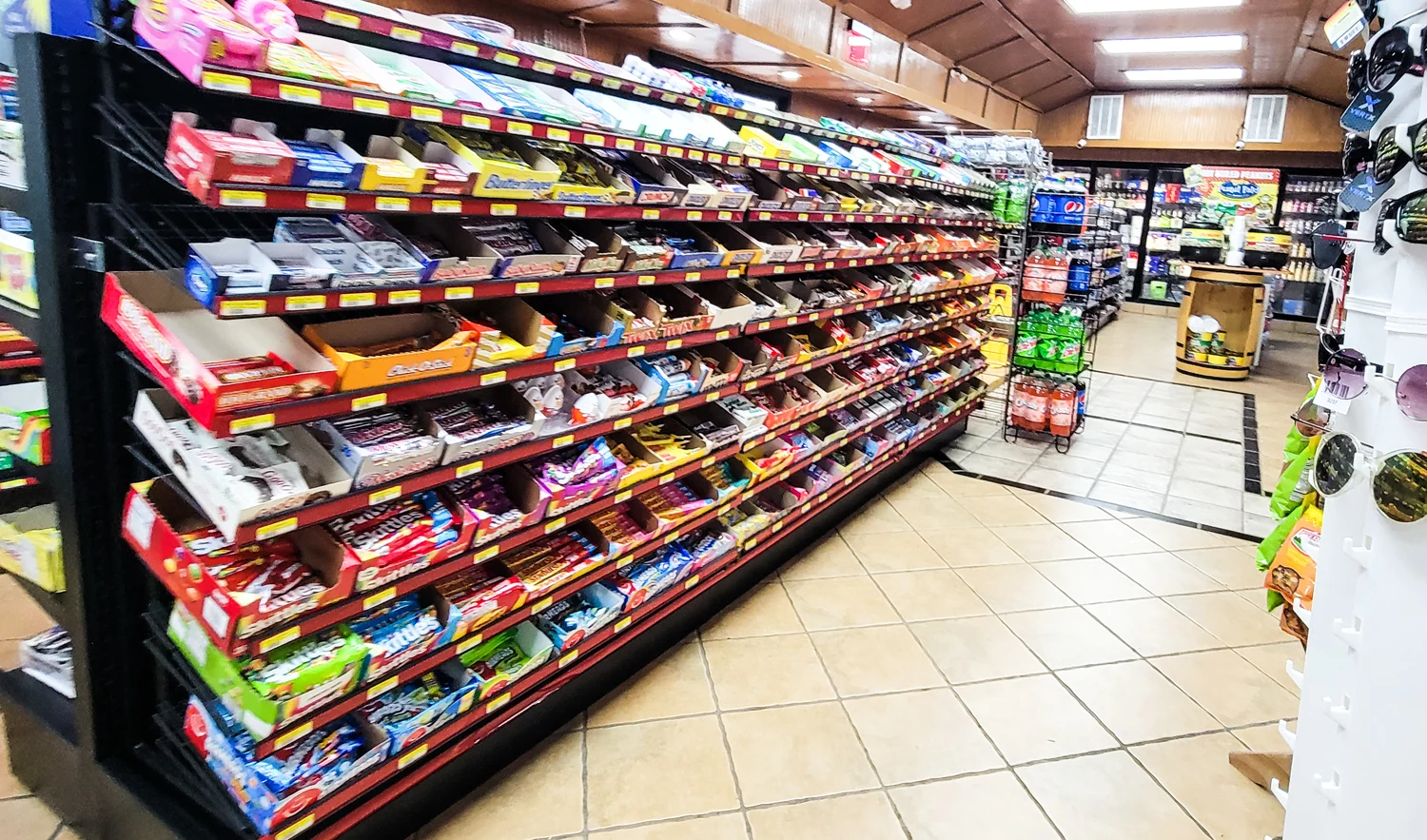 Fast-Food Restaurants
Another difficult part of following a low-carb diet is finding low-carb foods at fast food restaurants.
When traveling a long way it can be difficult to avoid stopping at fast food restaurants but if you plan out your next meal at one of the following establishments you should be just fine.
Subway– Chicken ranch salad with cucumber slices is a great addition to your keto travel meal plan.
Taco Bell– The power bowl with lettuce, shredded chicken, cheese, bacon, sour cream, and avocado ranch sauce comes in at 6 g net carbs and 21 g protein.
Dairy Queen– Grilled chicken BLT salad with blue cheese dressing is a great keto meal on the go.
Burger King– Whopper with no bun and no ketchup or a grilled chicken sandwich without the bread is another great choice when dining at a fast food restaurant on keto.
Jimmy John's– This fast food restaurant offers the Unwich and you can pile it high with keto-friendly deli meats, veggies, and cheeses without ruining your diet.
Mcdonald's– Order a quarter pounder with cheese, a double cheeseburger, a hamburger, or a Big Mac without the bun or ketchup for a quick lunch.
A great McDonald's breakfast option for keto is a sausage and egg sandwich without the muffin or biscuit paired with a keto coffee.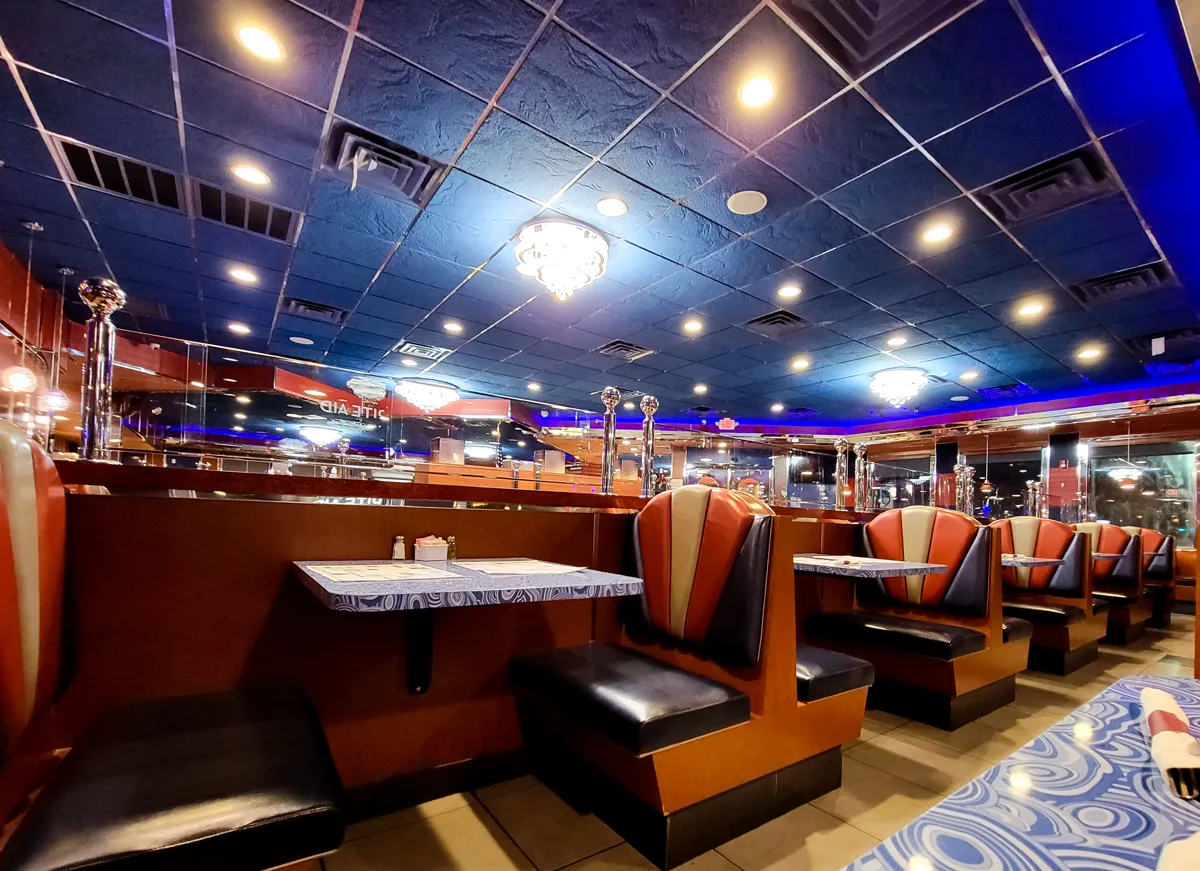 Keto Friendly Restaurants
While there are many restaurants offering low carb foods it can be difficult to make the right selections while on the go, so try these keto restaurant orders.
Buffalo Wild Wings– Traditional wings with buffalo sauce and a side of ranch or blue cheese are one of the best ways to stick to your low carb diet while eating out.
Mexican Restaurants– Choose chicken or steak fajitas and ask them to hold the rice, beans, and tortillas.
Many Mexican restaurants offer grilled shrimp and chicken options that are keto friendly.
Steakhouse– Ordering a steak with a side of keto-friendly veggies is a good go-to for many steakhouses.
When ordering a salad stick to vinegar and an extra virgin olive oil dressing, top with sea salt for extra flavor.
Chinese Restaurant– Beef and broccoli is a safe order at most Chinese restaurants but if this isn't your thing, order meat dishes without sauces and swap starchy ingredients with bok choy, broccoli, mushrooms, or cabbage.
The steamed shrimp & vegetables are another great option.
Panera Bread– The green goddess cobb with chicken is a great order for those following a high-fat diet while watching their carb intake.
Olive Garden– Order the chicken Margherita, herb grilled salmon, or the Tuscan sirloin, and avoid those breadsticks if you can.
Pack a bottle of your favorite keto-friendly dressing and order a salad without the croutons for a low carb option at Olive Garden.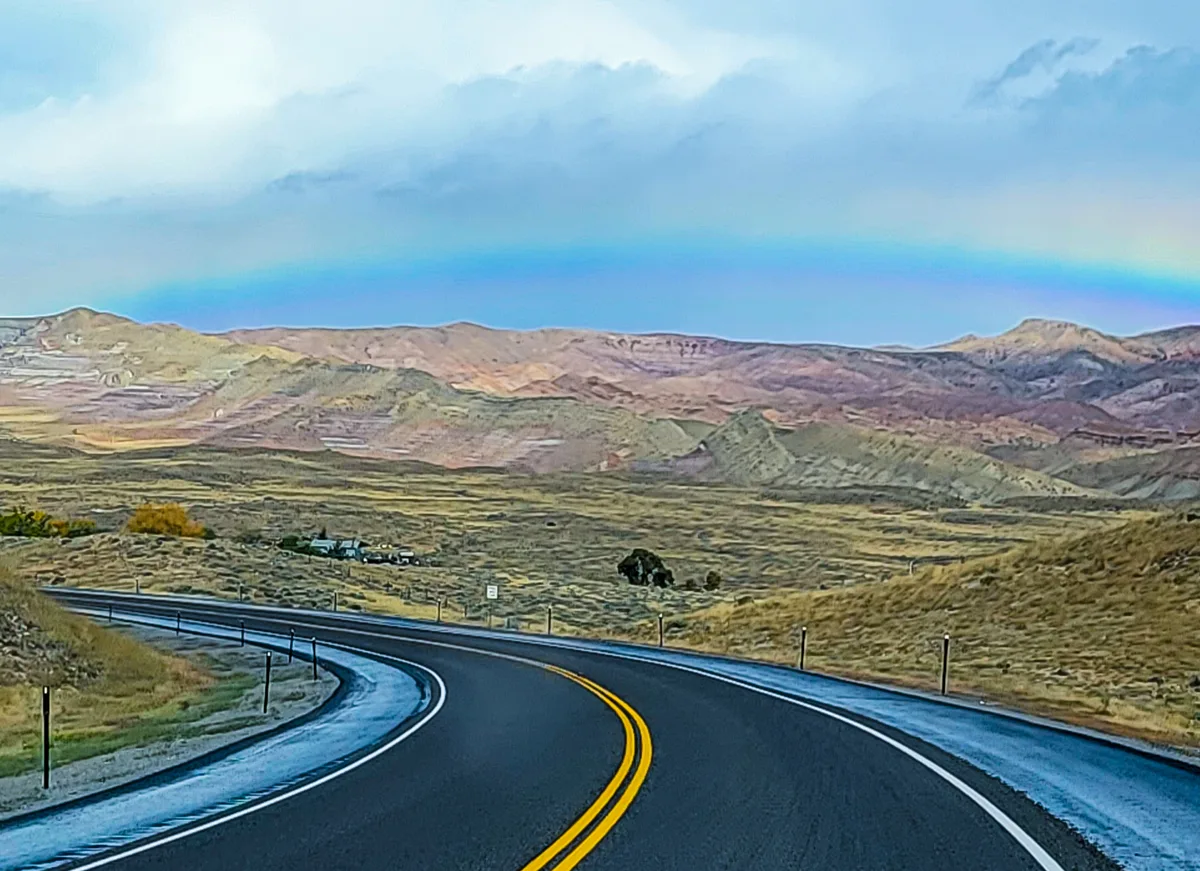 Keto Meals to Pack for a Road Trip
Planning is essential when it comes to keto lunches for your day. Prepare these fantastic keto lunch ideas and put them in your cooler along with an ice pack before heading out.
Antipasto salad– This low carb antipasto salad is full of healthy fats and is a great meal option and a great snack for road trips.
Egg Salad– Make this keto egg salad before hitting the road for a filling lunch that is perfect for on-the-go.
Tuna Salad– An excellent source of fatty acids, tuna salad makes a great low-carb on-the-go option.
Chicken Salad– This chicken salad is perfect straight from the bowl or served on keto-friendly bread.
Wraps– Keto-friendly wrap ideas vary from the simple cream cheese roll-up to the lunchmeat with a veggie sandwich alternative.
Whichever you choose, these are great lunch ideas for those following keto on the go.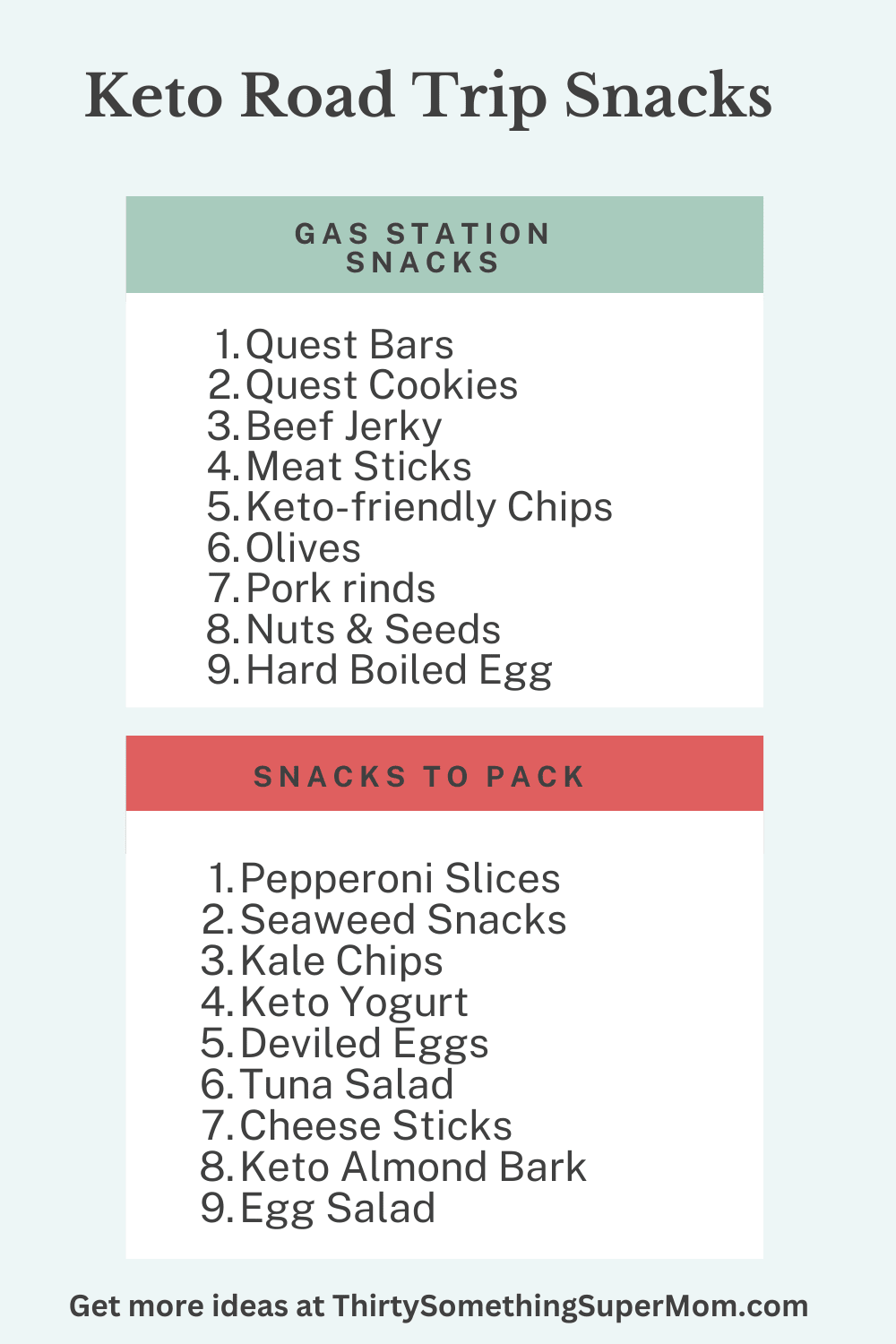 Easy Keto Snacks to Pack
Planning is crucial when it comes to keto road trip snacks. So before hitting the road, make some of these great keto snack ideas and pack them in your cooler.
Cheese Sticks– Mozzarella sticks, Babybel cheese, and cheddar cheese chunks are great snack ideas that don't require any preparation.
Hard-boiled eggs – With a little preparation, you can have a filling snack that is great for breaking a fast for those who combine keto with intermittent fasting.
Cheese Crisps– These keto snacks are found at most stores but can be made at home with this easy cheese crackers recipe.
Pepperoni Slices– When seeking convenient keto travel snacks, pepperoni stands out as an excellent choice.
Nut butter packets– Having these ready to go makes healthy snacking while on the road easy. Dip celery or dark chocolate into almond butter for a quick keto snack on the go.
Seaweed Snacks– Crispy seaweed snacks are low in carbs and offer a unique flavor.
Kale Chips– Homemade or store-bought kale chips provide a healthy and crunchy snack.
Keto Yogurt– Choose full-fat, plain Greek yogurt and add some keto-friendly berries or nuts for more flavor.
Deviled Eggs– Prepare some keto-deviled eggs in advance for a protein-packed snack.
Best Keto Snacks for a Sweet Tooth
Head to your local grocery store and pick up the ingredients required to make these keto road trip snacks.
Keto peanut butter cups are a delicious combination of peanut butter, coconut oil, and chocolate which makes these treats an excellent replacement for traditional fat bombs.
Plus, this is the perfect snack for those not wanting to spike their blood sugar levels and stick to a keto diet while on the road.
Low carb chocolate chip cookies made with almond flour and sugar-free chocolate make snacking on the road easy.
Keto rainbow cookies are not only a delicious low-carb dessert idea for on-the-go but they are very filling making them perfect for traveling.
Keto almond bark​ is the perfect combination of salty and sweet, making this snack a great option for staying in ketosis while traveling.
For more recipes and tips to stick to a low carb diet be sure to sign up for the free newsletter or follow along on social media so you never miss another post again.