If you are following the Keto Diet, you probably already know how expensive Keto Ice Cream can be and may have dabbled in the art of preparing your own Keto Ice Cream Recipes.
It can be difficult to come up with new ideas and avoid getting sick of the same old Low Carb Ice Cream Recipes. Thankfully, there are tons of bloggers and recipe creators who have thought up tasty creations that are sure to hit the spot.
What Is Keto Ice Cream?
Since the Keto Diet is all about low carbs and high fat, keto ice cream has to fit within these parameters as well. Another difference between standard ice cream and the keto version is that keto ice cream recipes omit the traditional sugar while sweetening with artificial sugars like stevia, xylitol, or monk fruit.
Enjoying Keto Ice Cream Recipes over the traditional is not only reserved for those trying to lose weight. Since Keto Ice Cream Recipes contain fewer carbs and swap out sugar for other sweeteners, keto ice cream is ideal for diabetics as well.
Try out some of these Keto Ice Cream Recipes below and see what all the fuss is about.
Easy Low Carb No Churn Keto Chocolate Ice Cream with Peanut Butter Chunks
No Churn Chocolate Brownie Fudge Ice Cream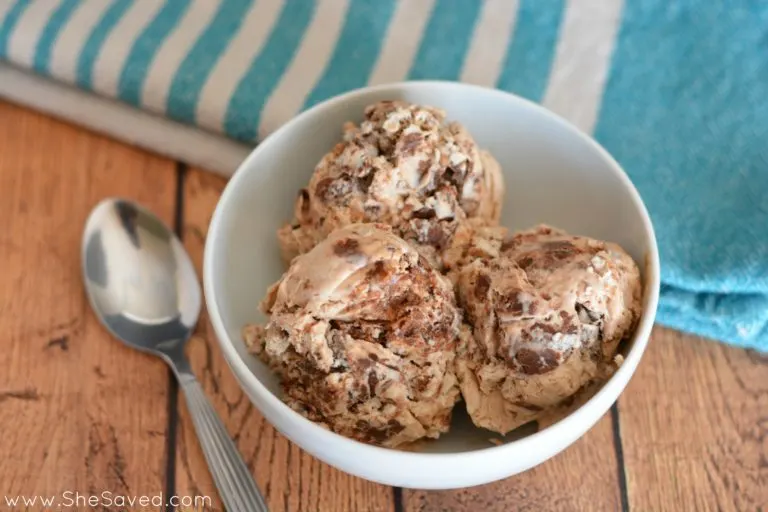 There are so many creamy low-carb ice creams that go beyond the basic chocolate, strawberry, and vanilla. I am really impressed with some of the creations these bloggers have come up with while keeping these recipes Keto.
One of my husband's favorite ice cream recipes has always been Butter Pecan, so I will be trying this Keto Butter Pecan Ice Cream out soon. Probably not long after he reads this post.
Another ice cream flavor he has always enjoyed is rocky road. So I bet when he sees this Keto Rocky Road Ice Cream , he will be adding it to the list of recipes for us to try at home.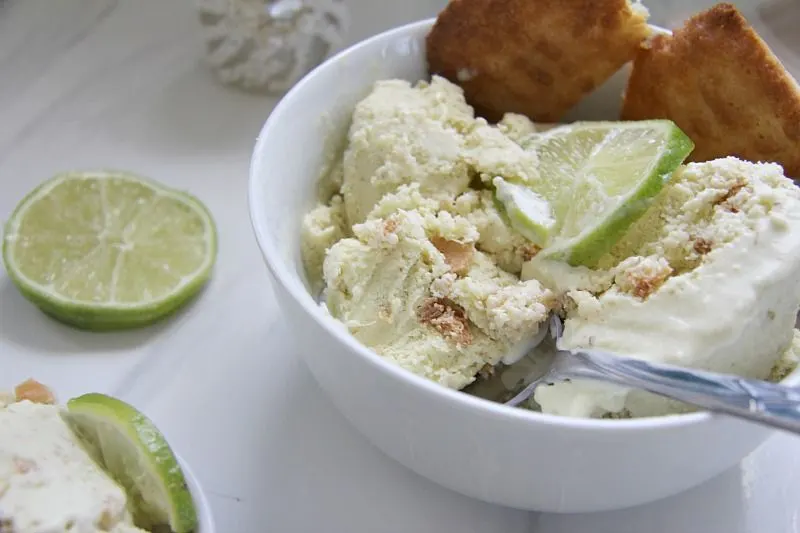 Usually when following a low-carb diet, adding in fruit can be difficult as most fruit has a high carb count. When making Keto Ice Cream, adding in fruit can be a great way to replace the sugar and allow a dieter to get the fruity taste without having to eat too much.
If you give me a bowl of raspberries, I would have a hard time stopping myself before eating the entire thing. Luckily these Keto Ice Cream Recipes give you the fruity flavor you have been craving without having to count the berries you eat.
A great way to enjoy that fruity flavor is with this Strawberry Cappuccino Ice Cream.
I love a good no-churn option and this No-Churn Peach Mango Ice Cream looks like it will satisfy my sweet cravings without compromising my low-carb diet.
Just because these recipes are Keto-friendly, doesn't mean you can eat every last bite without counting carbs. Be sure to measure out your daily net carbs and see where these Keto Ice Cream Recipes fit in.
Satisfy that raspberry craving with this Keto Vanilla Raspberry Ice Cream.
When that cheesecake craving hits, I will be sure to whip up this Sugar-Free / Low Carb Strawberry Cheesecake Ice Cream Recipe!
One of my favorite classic flavors is vanilla and I bet this Keto No-Churn Vanilla Bean Ice Cream will hit the spot!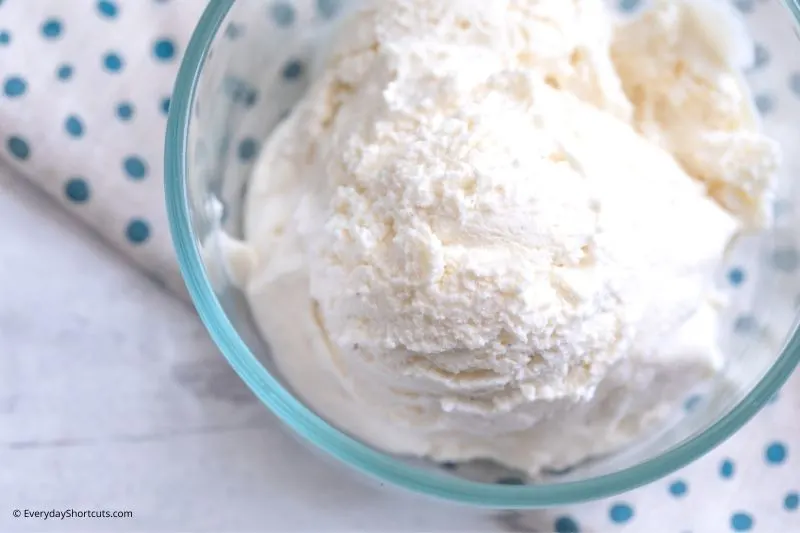 I like keeping it simple and the idea of making keto ice cream in a mason jar or only having to come up with 4 ingredients, sounds like my kind of recipe.
This Keto Mason Jar Chocolate Ice Cream and this Simple 4 Ingredient Vanilla Keto Ice Cream Recipe seem like the perfect way to indulge in keto-friendly ice cream without all the fuss.
With all of these Keto Ice Cream Recipes, I don't miss eating traditional ice cream at all. I can't wait to try this Almond Butter Flavored Keto Ice Cream and this Keto Pistachio Ice Cream
I have been experimenting with a Keto Cannoli recipe but have yet to nail it so I still crave this delicious Italian treat constantly. Thankfully I stumbled upon this Cannoli Ice Cream and I can not wait to give it a try.
I have also been craving chocolate, peanut butter, and caramel, so the following recipes are going to be whipped up in my home soon.
This Keto Peanut Butter Chocolate Ice Cream is perfect when topped with homemade sugar-free peanut butter cups for keto.
Crumble some of these low-carb peanut butter cups on top or assemble it like a keto ice cream sandwich that resembles a klondike bar with a burst of delicious peanut butter flavor.
This quick no-churn recipe for Low Carb Keto Chocolate Caramel Ice Cream is a simple way to get your sugar-free ice cream fix.
Sometimes you want to stick to the classics like this Vanilla Keto Ice Cream Recipe or this Easy Keto No-Churn Strawberry Ice Cream.
I love stumbling upon original recipes and this Keto Chocolate Avocado Dairy-Free Ice Cream Recipe fits the bill. For those avocado lovers, this is a must-try.
Fall is still a few months away ad I can't wait to enjoy some of my favorite Fall flavors like Pumpkin, so this Keto Pumpkin Pie Ice Cream is on my try asap list.
For those nights when you want your Keto Ice Cream on a stick instead of a bowl, these beautiful Low Carb Keto Fudgesicles will be the perfect treat that is sure to hit the spot.
Keto Ice Cream Topping Ideas
If you want to add a little extra crunch to your Keto Ice cream, you can stir in pecans or brazil nuts. If you want a creamy topping, microwave a teaspoon of peanut butter with a splash of heavy cream to create a peanut butter drizzle.
I hope you enjoy these Keto Ice Cream Recipes, whether you are following the low carb diet or just trying to cut out sugar, these Sugar-Free Ice Cream Recipes are perfect! Please leave me a comment below to let me know which recipes you have tried, I am excited to see which ones are the best.
What Is The Best Keto Ice Cream Topping?
This sugar-free whipped cream recipe is the perfect fluffy topping for keto desserts. This low-carb whipped cream has a sweet flavor and is the easiest whipped cream recipe you can find!
Using just 3 ingredients, in less than 3 minutes you will have the best sugar-free vanilla whipped cream to use on all of your favorite keto desserts.
More Keto Desserts to Try
This keto raspberry creamsicle recipe is going to be your favorite keto dessert. They are low-carb, gluten-free, delicious, and so easy to make!
These keto peanut butter bars are an easy low-carb dessert made in the air fryer. No heating up the house or baking them in the oven is required! Soft, chewy, and delicious!
Don't forget to share these Keto Ice Cream Recipes on your favorite social media so everyone can give them a try. Thanks for stopping by!